In a highly polarized political climate, a Hollywood show has gotten it right when it comes to Latino representation, according to a growing chorus of fans and advocacy groups. Now they're putting pressure on one of media's most powerful players to make sure the show gets support — and a third season.
While the 2017 update of Norman Lear's One Day At A Time, featuring a Latino family, has been well-received by critics and audiences, Netflix has not announced its renewal. So Gloria Calderón Kellett and Mike Royce, who developed the show along with Lear, have appealed to fans and viewers for support. Many have taken to social media to plead for another season, yet so far Netflix has not publicly commented on the future of the show.
This has led the National Hispanic Media Coalition (NHMC) to pen an open letter to Netflix asking the streaming network to renew the show for a third season. Supported by a broad array of advocacy groups, the NHMC called the show "a guiding light — the true north in and for an industry grappling with issues of diversity, equity, and inclusivity."
"This is a quality show, with Latinos in front of and behind the camera," said Alex Nogales, president and CEO of the NHMC. "If you read the reviews from major papers, the reviews have been lavish; people love this show. It makes you wonder what is going on with Netflix, is this some kind of anti-Latino situation? What kind of criterion are they using to deny it a third season?"
Nogales noted the show offers a positive depiction of a Latino family at a time when Hispanics are still barely visible in the entertainment industry, and more importantly often portrayed in a negative light in the political arena.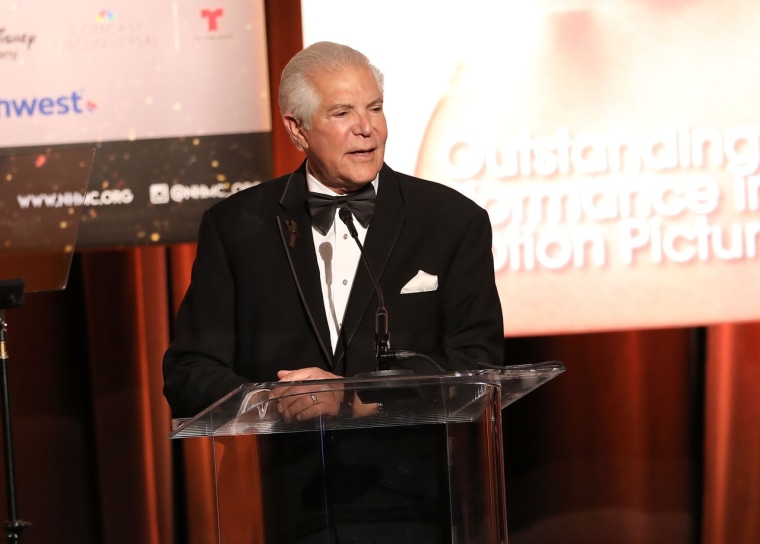 Netflix shows are not counted by traditional TV ratings, and viewer metrics are not publicly available. In their open letter to the company, the NHMC noted that Latinos consume streaming media at much higher rates than other demographics, and that by 2050, Latinos will constitute over 30 percent of the U.S. population. NHMC's Nogales said that that if Netflix does not renew One Day At A Time, Latinos will notice.
"Nobody will forget that they turned us down, again, even with a good vehicle," said Nogales. He hopes that people will sample the show, if they have not seen it already, and then contact Netflix or use social media to express support for a third season.
The original One Day At A Time premiered in 1975 and starred the late Bonnie Franklin as a divorced single mother raising two daughters in Indianapolis. While the show followed a familiar sitcom road map, complete with a goofy neighbor (Schneider, the building's superintendent), it was groundbreaking for its time. The show tackled topics like divorce, teen suicide, premarital sex and the role of women in the workplace.
The reboot of One Day At A Time features the striving Cuban-American Alvarez family in Los Angeles. Like the original, the lead is a single mom (Justina Machado), the family is working class, and the Schneider character is reprised too. It also features legendary actress Rita Moreno as the family's irrepressible abuela (grandmother). This incarnation of the show continues to take on relevant issues, like sexual identity, depression, veterans' issues including PTSD, immigration and bullying.
NBC News was unsuccessful in efforts to contact Netflix regarding the future of the show.
Latino performers and viewers say that One Day At A Time is the rare show where Latinos are depicted as fully-dimensional people. The lead character (Machado) is a military veteran and a nurse.
The show has been well received; a review from the New York Times praised it as "a show that radiates delight." The Washington Post review called it "a joy to watch," while the Los Angeles Times termed it "smart, fun" and "big-hearted." In addition, writers from Latina Magazine to the Hollywood Reporter to New York Magazine have called for the series renewal.
Actress Karen Contreras told NBC that the representation and work opportunities offered by One Day At A Time were significant. "If I were to compare myself to a non-Latino person who has been in the business as long as I have, they typically go on more auditions than I do. For Latinos, the roles available are nowhere near the roles available for other types."
Contreras cited another Netflix show, Orange Is The New Black, as being very diverse and inclusive – "except that it is set in a prison."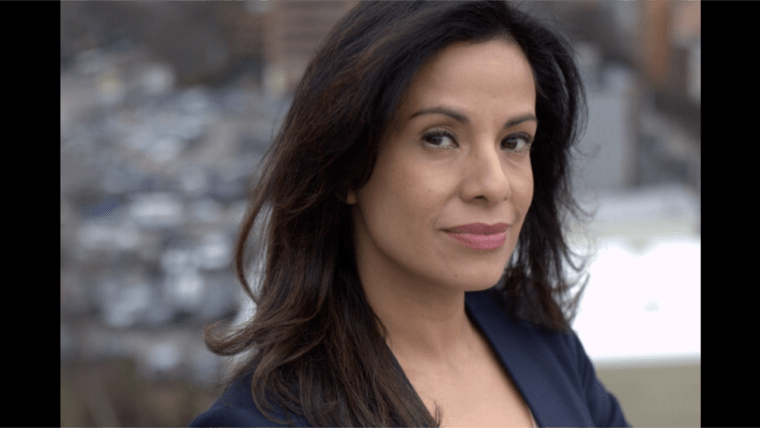 Referring to the types of auditions that Latino performers frequently go on, Contreras said, "Why do we always have to speak with an accent, or be lower class? Why can't we just be lawyers or journalists or people like the Latinos I know? Why do we have to be seen, so often, as stereotypes?"
She added that an authentic depiction of Latinos was especially important given the current political climate. "A lot of times, it feels like producers can't get past seeing us as drug dealers or maids, so shows like this (One Day) matter."
Beyond the issue of how Latinos are portrayed, One Day At A Time is the rare show where Latinos are depicted at all. A recent study by the University of California Los Angeles shows that Latinos are underrepresented across all areas of the entertainment industry.
Latinos account for just 2.7 percent of all top movie roles in 2016, and 5-6 percent of roles on television. These low numbers are reinforced by similar studies from the University of Southern California and San Diego State University.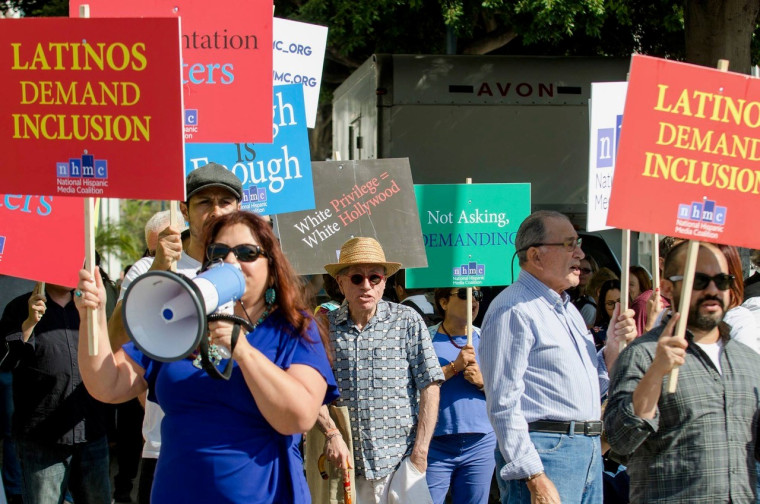 Ana-Christina Ramón, co-author of the UCLA diversity report and director of research and civic engagement for the division of social sciences at UCLA, told NBC in February that Latinos are basically the most under-represented group in the entertainment industry.
"Latinos are 18 percent of the population, but then when you look at the numbers in film and TV, they are just not there," she said. "When Latinos are portrayed, they are often presented as criminals or immigrants, or in a one-dimensional fashion, so there is no way to counteract stereotypes if people are not interacting with Latinos in real life."
It is highly unusual for any show to have multiple Latino leads, and One Day At A Time showrunner Calderón Kellett has noted on Twitter that her show is diverse both in front of and behind the camera. On March 6th, she tweeted, "Our (season two) directors were ALL either women, POC (people of color) or BOTH. Our writing staff is 50% female and 50% POC & 20% LGBTQIA+. Our guest cast was 61% female & 50% POC & disabled."
For some performers, the controversy over One Day At A Time's renewal feels familiar.
"We went through this same type of thing when The George Lopez Show was cancelled by ABC (in 2007)," said actress Marlene Forte, who has appeared on shows like TNT's Dallas, Superstore, and The Fosters. "Latinos are always fighting for this one nugget that they throw us, the one show we are represented on, and I am so tired of it. We need to be interwoven throughout TV, just like we are interwoven throughout the fabric of this country."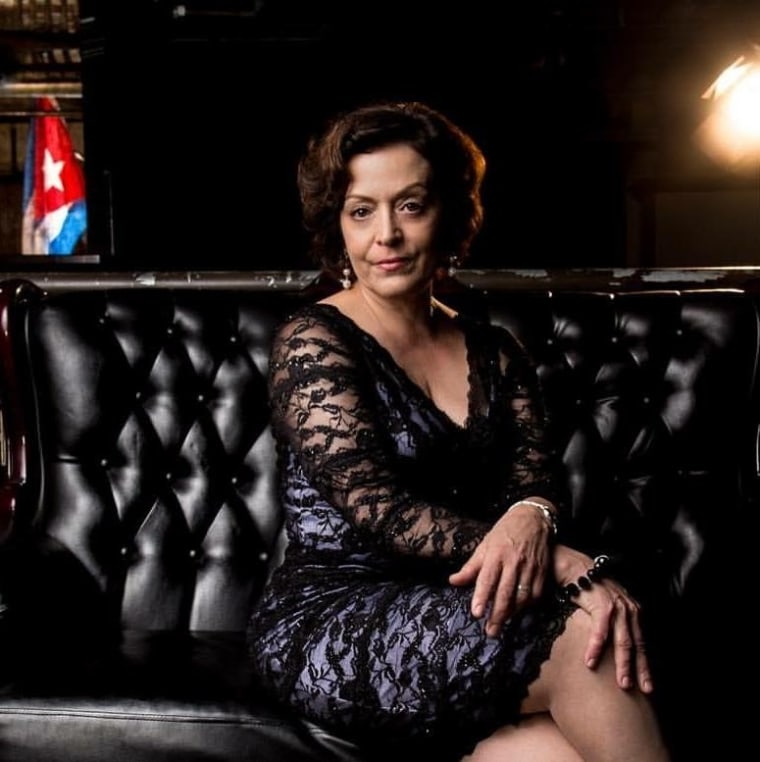 According to Forte, One Day At A Time should be renewed, "because it is well written, well- acted, and shows a Latino family in a positive light. It should not be renewed because it is a 'Latino show;' it should be renewed because it is a quality show. Period."
Forte believes that one reason that Latinos have not been able to emulate African-Americans seeking parity in the entertainment industry is because Hispanics lack a person with the clout of Oprah Winfrey or Tyler Perry, "the type of person who can single-handedly get something produced and on the air. We have our superstars, but we are not there yet in that sense. It is a matter of recognition by the industry."
Yet despite this reality, Forte remains optimistic about the future for shows like One Day At A Time, and for Latino performers in general.
"We don't live in a box in this country, we are everywhere," she said. "We have to keep striving for excellence, and be optimistic and not give up. We need to be bold and persistent — because change is coming, and it is just around the corner."
Raul A. Reyes is an NBC Latino contributor. Follow him on Twitter at @RaulAReyes, and on Instagram at @raulareyes1.