It's been nearly 10 years since Grammy-winning singer-songwriter Draco Rosa — who co-wrote the global hit 'Livin la Vida Loca' — made an entire album featuring new songs. The wait ended Friday with the release of 'Monte Sagrado,' Spanish for sacred mountain.
'Monte Sagrado' is a collection of eleven tracks that takes listeners through a journey into Rosa's life and long music career. He was a former member of the famous teen group Menudo, which included band member Ricky Martin. Rosa then pivoted to a successful solo career as a dark rocker, composing eclectic masterpieces such as 'Amor Vinit Omnia' and 'Vagabundo.' He also co-wrote and produced world-famous mega-hits, like Ricky Martin's 'La Copa de la Vida' as well as 'Livin' la Vida Loca.'
"This album represents a true celebration of just being healthy and having a good time, having a good moment," Draco, 49, told NBC News.
Ahead of the release of his new album, Draco dropped the music video for '333,' which is 'Monte Sagrado's' second single. The music video features an animated world created by his son and conceptual artist Revel Rosa, 24. In it, he depicted his father as a cyborg-like creature.
"That's sort of a metaphor for stem cell," said Draco, who's had two stem cell transplants after battling and surviving cancer twice in his lifetime, once in 2011 and then again in 2013.
For Draco, the new record showcases his pilgrimage from 'Vagabundo' — which is his fourth solo album released in 1996 — to his thirteenth album 'Monte Sagrado.'
"Vagabundo, it was more of a crisis. And this ['Monte Sagrado'] is not a crisis, this is a liberation," said Draco, who also expressed this exact sentiment through the lyrics of the album's first single '2Nite 2Nite.'
Many consider 'Vagabundo,' (Spanish for vagabond), to be one of Rock en Español's most cryptic and ambitious albums in this music genre. Although it didn't shake up the Latin music industry at the time, Billboard included 'Vagabundo' in its 50 Greatest Latin Albums in the Last 50 Years nearly 20 years after its release.
"I think that everyone that's in the arts, in their 20s and 30s, if you're gonna go for it, risk is your best companion in that journey," said the multi-Grammy winner and inductee of the Latin Songwriters Hall of Fame. "I think is a lesson that's celebrated 22 years later."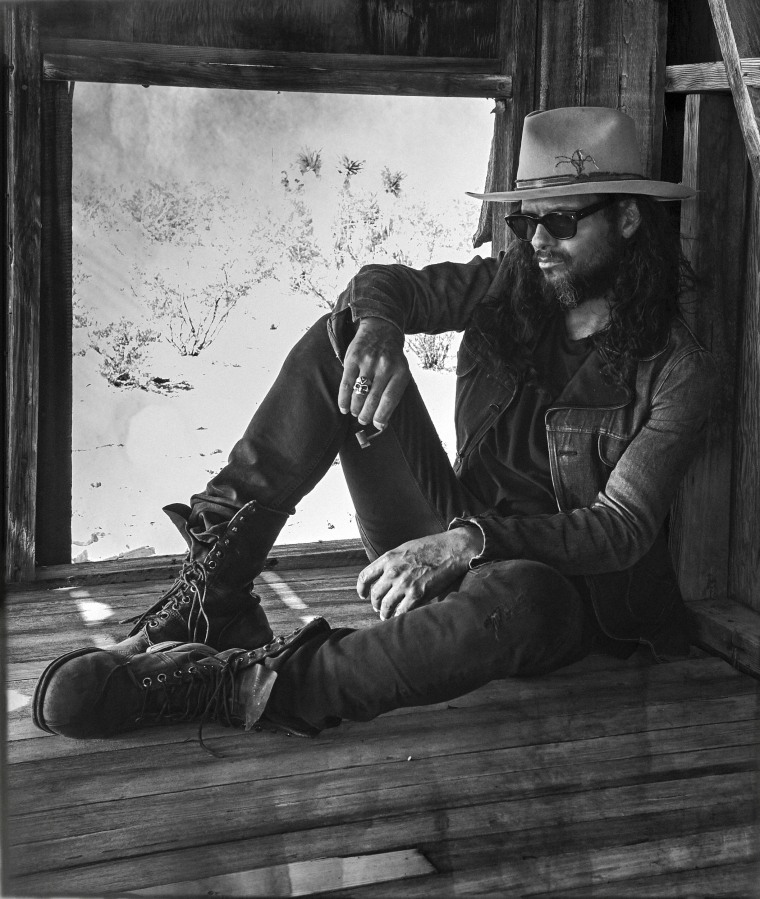 Rosa's post-'Vagabundo' road is somehow portrayed in the '333' music video, which contains illustrations of Rosa's past looks and album concepts.
"Getting to this place, getting to produce my own music records, it's been an uphill battle," said Rosa. "It's great to be able to look back and see the beginning after all these years."
The video also has continuous references to the sequence of number threes, which some consider to be the number of the angels and essentially symbolizes aid or encouragement. When seen too often, it's taken as a sign from the angels that one's prayers have been answered. But for Rosa, the triple threes have a deeper meaning.
"To sum it up quickly, it's so much more, it's about being in alignment with the universe," he said.
Although Rosa feels more connected to the universe now than he ever did before, he said his relationship with 333 goes back to the late 1980's, when he met his wife and actress Angela Alvarado on the set of the movie 'Salsa.'
He recently discovered that the address of the place where they used to do film rehearsals is 333 La Cienega Blvd in Los Angeles, California.
"And all these years I had no idea," Rosa said. "Is that a coincidence? No, those are 'diosidades,'" a Spanish word used to reference that God (Dios) is somehow intervening in one's life.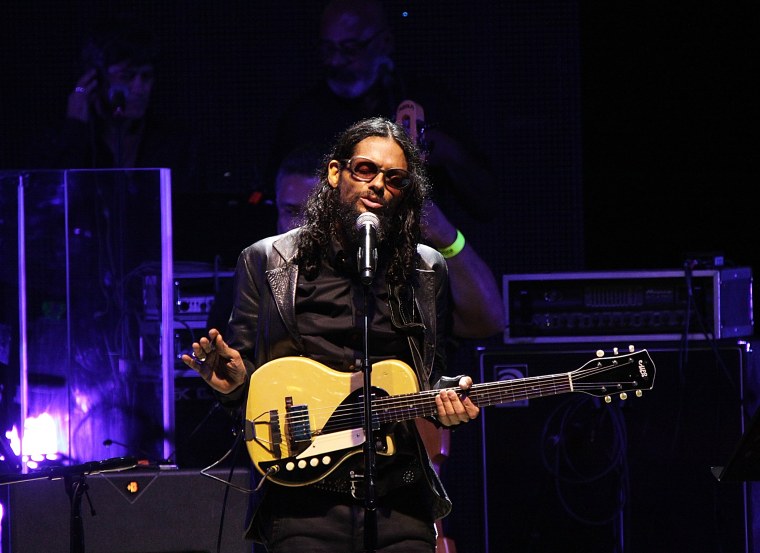 You could say the album is a family affair; aside from working with his eldest son Revel, his youngest son and aspiring screenwriter Redamo Rosa, 17, as well as his wife collaborated in the making of other music videos and songs.
Rosa said he was able to include many personal elements in this project because "the understanding that our family has is pretty unique."
For example, the track 'Hotel De Los Encuentros' — which translates to hotel of the encounters — starts off with a scene in which Rosa asks for a hotel reservation, but he has to ask twice before the robot-like receptionist is able to find it.
"This is a running joke. So, when I go into a hotel and I say 'hey, a reservation for Rosa,' people understand Rosen," explained Rosa. "I've had people say to me, 'Well, I have a reservation for Draco Rosen.' And I'm here like, really? 'How many Dracos do you know?' So, I've had this thing happened to me so many times, and we decided to just have a good time with it."
Rosa recorded most of the album in the mountains of Utuado, a town in the interior of Puerto Rico, where he owns a farm where he cultivates his brand of coffee along with other produce. It's also home to the headquarters of his own studio Phantom Vox.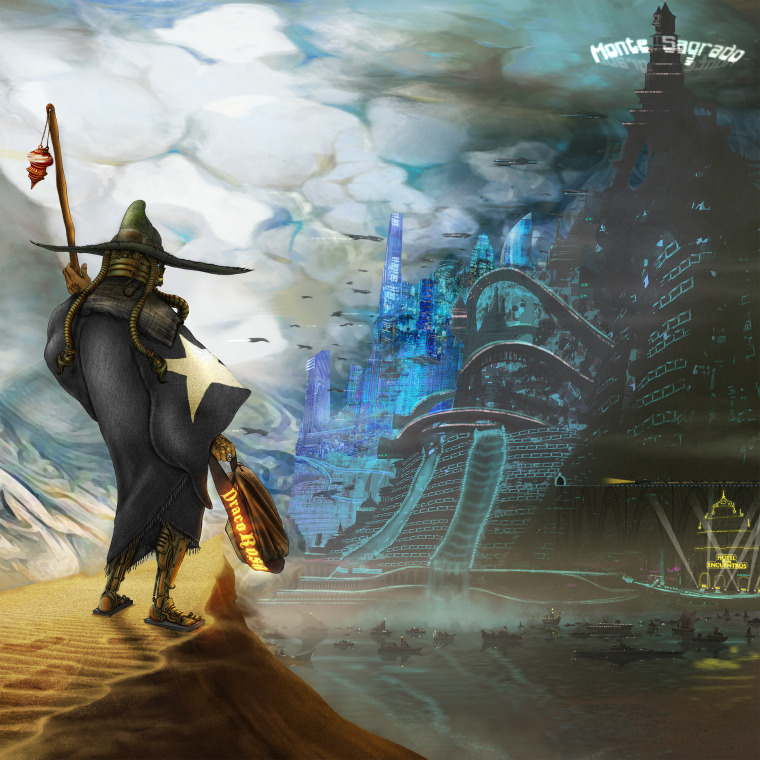 Utuado houses one of Puerto Rico's main cultural sites known as the 'Parque Ceremonial Caguana,' which shows the remains of an ancient type of ball park created by the Taino tribe, which lived in the island before it was colonized by the Spaniards. With the title 'Monte Sagrado,' Rosa references this aspect of Puerto Rican history and at the same time tries to remain connected to it.
His motorcycle's license plate reads "Xeunige," which Rosa considers his indigenous name. It means new beginnings. It's also the name of the track that introduces the song titled 'Monte Sagrado,' just like the album.
Personal details like these are sprinkled throughout the album. While 'Monte Sagrado' is somehow considered to be an extension of his highly acclaimed and infamous album 'Vagabundo,' Rosa stated his new record "is a celebration of life." And he's not afraid of people misunderstanding it.
"You know what the difference is now? I'm alive," Rosa said. "And to me, that's the biggest hit I'll ever have in my life."
FOLLOW NBC LATINO ON FACEBOOK, TWITTER AND INSTAGRAM.