Summer is finally here, which means the travel bug is getting ready to bite. If you're looking for new places to explore on a long summer weekend, why not get in touch with our country's rich Latino heritage?
Check out these six spots around the country, from historically significant districts, to Latino museums and marketplaces.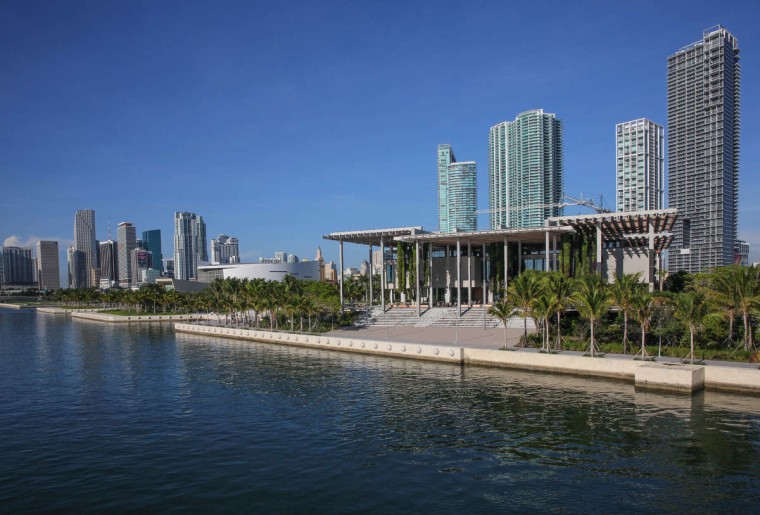 Miami is famous for its warm temperatures, beautiful beaches and of course, its flourishing Latino culture. If you're visiting this summer, make sure to make a stop at the Pérez Art Museum Miami.
"Our exhibitions and programs highlight Miami's diverse community and pivotal geographic location at the crossroads of the Americas," PAMM Chief Curator Tobias Ostrander told NBC Latino.
Since opening its doors at its breathtakingly beautiful location overlooking Biscayne Bay, the museum has featured a number of Latino artists including Argentinian artist Julio Le Parc, Puerto Rican artist Beatriz Santiago Muñoz and Colombian artist Carlos Motta.
This summer the museum will be featuring On the Horizon: Contemporary Cuban Art from the Jorge M. Pérez Collection, an exhibit that goes through April 8, 2018.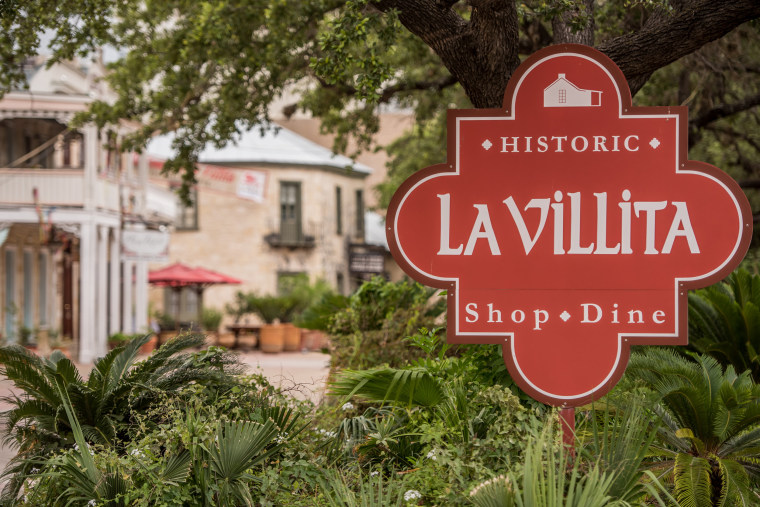 San Antonio is known the world over for its UNESCO Heritage sites such as The Alamo and four Spanish missions, but you may not know it also has a charming village located along the banks of the San Antonio River.
RELATED: Exhibit of Frida Kahlo, Other Mexican Greats Is Cultural Touchstone for Dallas Latinos
After you tour some sites, you can visit La Villita with its mix of art galleries, unique crafts shops and dining spots.
RELATED: The Alamo, San Antonio Missions Designated As World Heritage Sites
Originally established nearly 300 years ago during the Colonial era, La Villita was later restored in the 1930s. Known as San Antonio's first neighborhood, the area now serves as an artists market and cultural center. This summer, try to make it on Tejano Thursdays to enjoy some music in Maverick Plaza.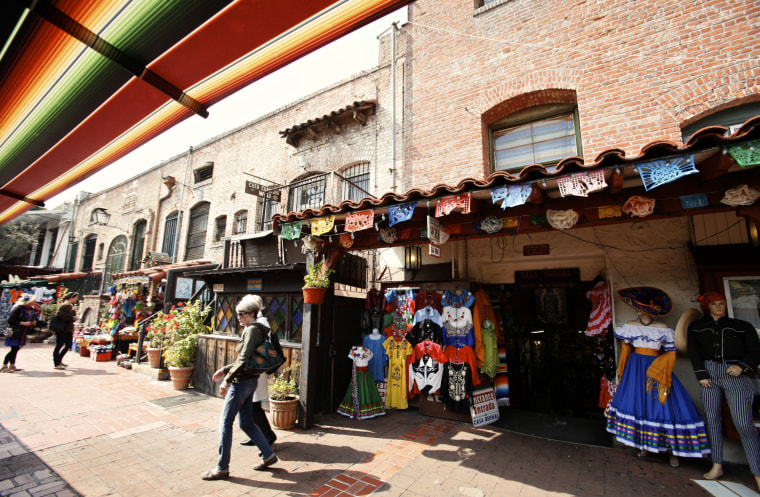 Getting in touch with Latino culture and heritage isn't too hard in a city teeming with it. If you're looking to get to the core of it all, Olvera Street in Los Angeles is a must. The area may be touristy, but the history it holds is very real.
The colorful Mexican Marketplace is a part of El Pueblo de Los Angeles Historical Monument and home to many of Plaza District's Historic Buildings. In all there are 7 museums in the area, and many more restaurants and craft shops.
To get a genuine feel for the history and culture of Los Angeles, visit the spiritual center of the large metropolis at La Placita, The Plaza church founded in 1822 that sits on one end of Olvera Street, and finish your visit with some delicious Mexican food at Cielito Lindo on the other end of the street, a quaint restaurant that has been serving visitors since 1934.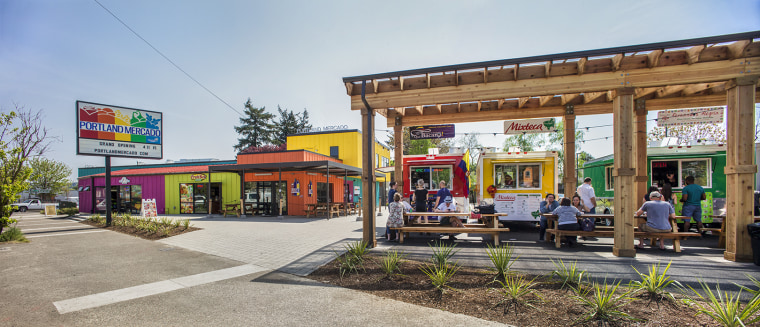 Portland is well-known for its hipster residents and counter coffee culture, but it also has a thriving Latino community. If you're planning on visiting, make sure you make it to the Portland Mercado. Developed by the non-profit Hacienda Community Development Corporation, this Latino cultural hub was created to provide affordable spaces for Latino businesses to grow.
RELATED: 14 Latino Art Shows Not to Miss in 2017
"I'd say what makes the Mercado special, as Portland's only Latin American market, is the unique blend of culture, international flavors, and sense of community that we bring to the city. Not only are we one of the only places in Portland you can get Colombian, Cuban, Haitian, and Puerto Rican food, we've also helped launch over 40 small businesses, most of them immigrant businesses, through our MicroMercantes program and our low-cost, licensed commercial kitchen," says Shea Flaherty Betin, Portland Mercado Community Coordinator.
Located in Chicago's Pilsen neighborhood, the heart of the city's Mexican community, this museum features a 10,000 piece permanent collection that covers over 3,000 years of art from Mexican and Mexican American artists. The collection includes folk art, photography, paintings and textiles. If you find yourself in or near Chicago this summer, make sure you spend an entire afternoon checking out the art before heading out to one of the many restaurants in the area.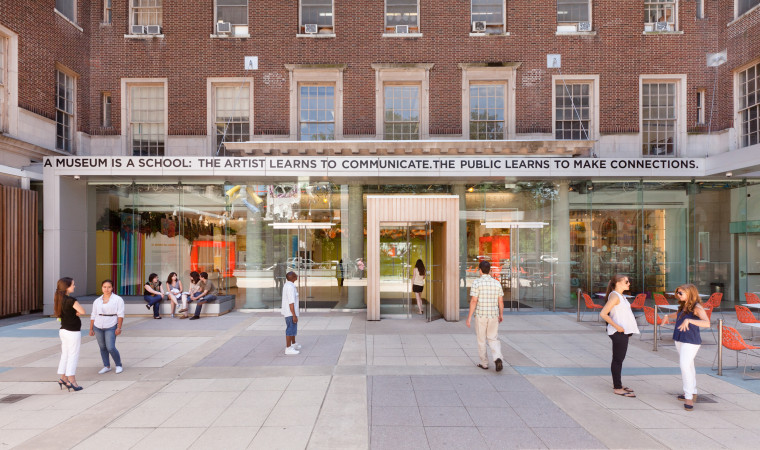 El Museo del Barrio, on the northern part of Museum Mile in Manhattan, showcases the art and culture of the nation's Puerto Rican and Latin American communities. It features an extensive permanent collection of over six thousand items covering more than 800 years of Latin American and Caribbean history. It is also a cultural hub with different events including their traditional Three Kings Day Parade in January.
Go and explore the museum and afterwards walk around the historic El Barrio neighborhood.
Some of the current special exhibitions include uptown: nasty women/bad hombres, NKAME: A Retrospective of Cuban Printmaker Belkis Ayón, and videoarte: Elena Wen, which are on display until November 5th.