How would one create a self-portrait? Six Latino artists expressed their thoughts on identity, gender, migration and memories through works including everything from evocative black and white photographs to rags and even chocolate on a canvas.
The Smithsonian's National Portrait Gallery is presenting "Portraiture Now: Staging the Self," an exhibition featuring six Latino contemporary artists who explore how identities are constructed through portraiture, on view at Americas Society in New York City through October 17 and then going on to the National Hispanic Cultural Center in Albuquerque, New Mexico from November 6, 2015 through March 27, 2016.
The artists, David Antonio Cruz, Carlee Fernandez, María Martínez-Cañas, Rachelle Mozman, Karen Miranda Rivadeneira, and Michael Vasquez, all come from bicultural backgrounds, having either been born in the U.S. or spent most of their lives here.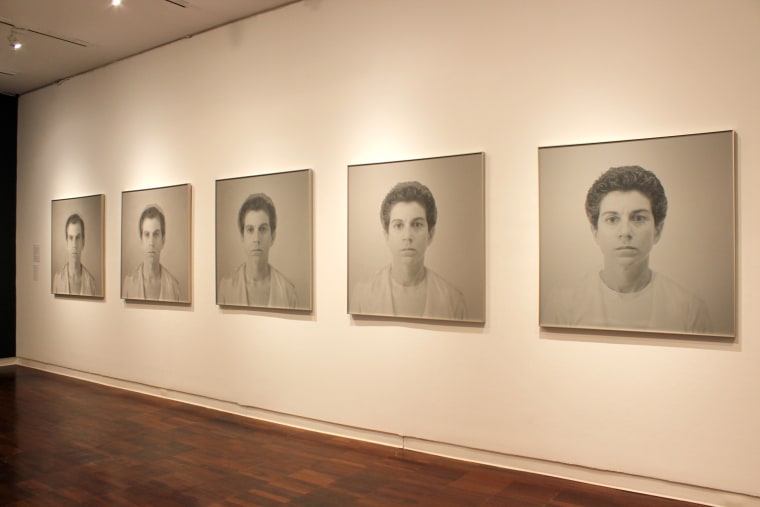 The 34 photographs, paintings and mixed media portraits address personal and broad issues each artist has had to face while finding themselves. Some themes in their art are migration, race, memories, gender roles, and perception.
Rachelle Mozman's pieces feature images of her mother in various roles. Mozman traveled to different countries with her mother and staged scenarios she felt represented the conflicts her mother had within as well as her own conflicts. The pictures were based on oral stories she would hear growing up in Panama.
"I wanted to project many of the conflicts that we experience as Caribbean people or people of Caribbean decent like I am, between class and race that can happen within ones own family," she said.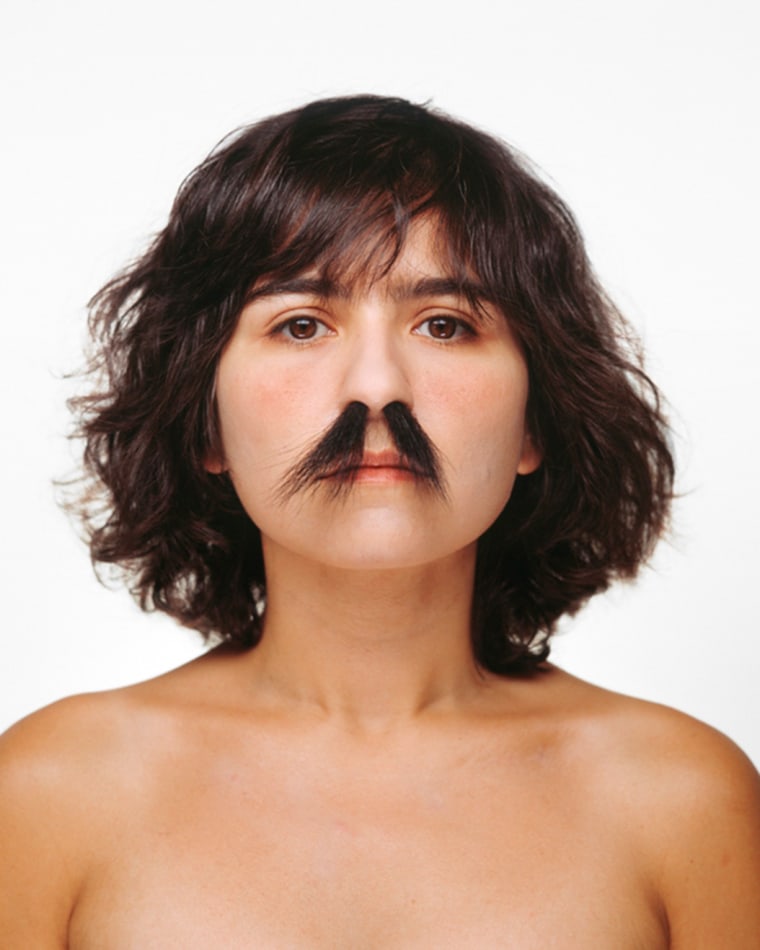 David Antonio Cruz, who works in painting, performance and video, created what he called the "chocolate pieces," in which he maps out a queer, diasporic experience in which he says have been suppressed from narratives of Puerto Rican migration. He uses new and found materials such as enamel, gold leaf, china, constructed costumes, and rags to make the pieces.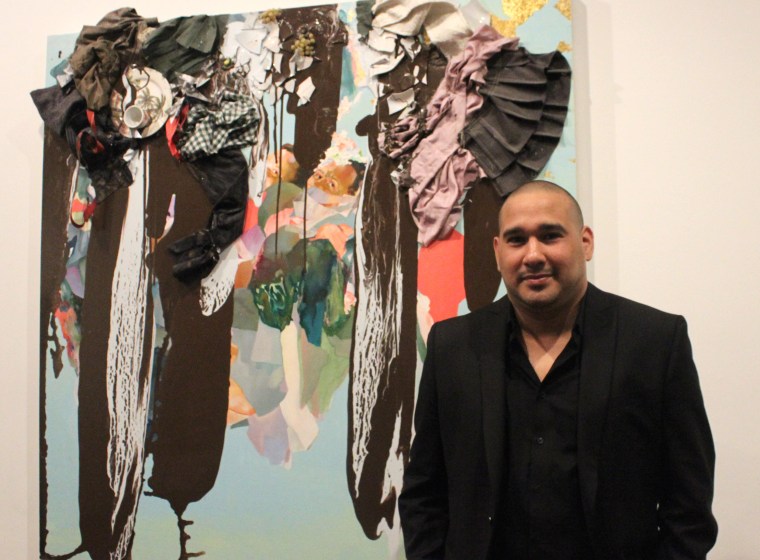 "When I think of chocolate, there is the issue of desire and the idea of romance. It's kind of like a negative because it's something that obscures the image, because you are using the one thing that you consider desirable, but it obscures the image." said Cruz about his use of chocolate in his work.
This exhibition was lead by Curator of Latino Art and History at the National Portrait Gallery at the Smithsonian Institute, Taína B. Caragol. The Puerto Rico native in in charge of conceiving and organizing exhibits at the Smithsonian Institution. She has organized exhibits for prominent figures like Dolores Huerta and Rita Moreno.
"The growing Latino population is a fact - some states have a majority of Latinos in their population, and I think cultural institutions have to reflect that this population is there and their art is a part of it too," said Caragol.
She feels this exhibit is particularly important because it demonstrates Latino artists are working in different modes and having various ways to express their identify and their culture.