CLARKSTON, Ga. - This small Georgia town just outside Atlanta has joined the counteroffensive that is being waged by cities across the country against President Donald Trump's immigration enforcement policies.
Clarkston's City Council decided unanimously this week to limit the city's cooperation with federal deportation officers, becoming the first city in the state to pass a resolution limiting its cooperation with Immigration and Customs Enforcement.
The resolution, approved Tuesday and signed by Mayor Ted Terry, states law enforcement officials in Clarkston "shall not arrest, detain, extend the detention of, transfer custody of, or transport anyone solely on the basis of an ICE 'detainer request."
"ICE can't bully New York or San Francisco, but they thought they could probably bully a small, little town," Terry said.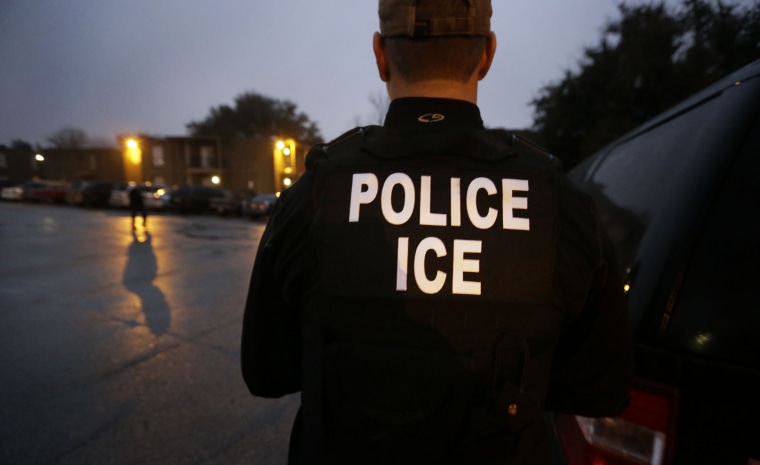 Clarkston's City Council decided to take the vote following raids conducted by ICE both at homes and businesses in the city.
"ICE was specifically targeting Somali immigrants," said Azadeh Shahshahani, an attorney with the nonprofit organization, Project South.
A community of just over 7,000, Clarkston's town motto is "where possibilities can grow..
"Half of our residents are foreign born," said Terry, who said many felt betrayed and angry that local police might be working with ICE. "We want our residents to feel comfortable with our police."
The diversity of Clarkston and how its demographics have changed over the years was the focus of a 2014 PBS documentary.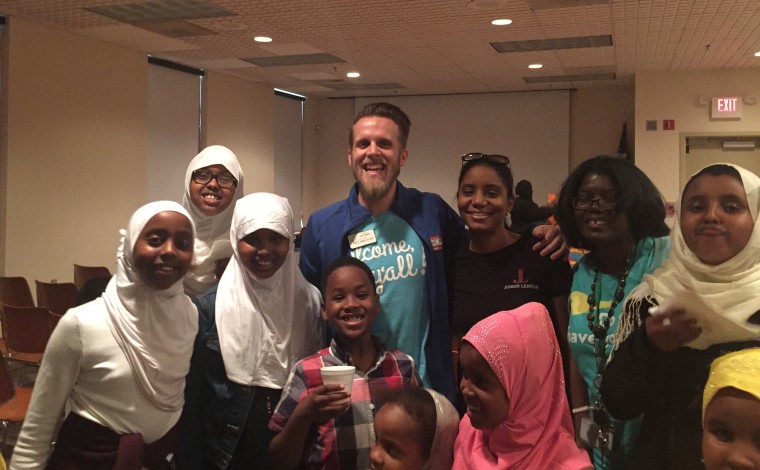 Hours before Tuesday's city council meeting, local ICE officials met with three council members, according to Terry who was not present but was briefed on the meeting.
"ICE told them Clarkston would be put on a list and lose state federal funds," said Terry, whose city stands to receive six million dollars in federal grant money.
"False," said Bryan Cox, ICE spokesman for the Southern Region. Cox said "there's no way for us to threaten funding," but ICE will notify headquarters when such a policy is adopted. He cautioned there may be repercussions for cities that refuse to honor detainee requests.
Related: Texas Bill to Ban Sanctuary Cities Heads to Governor's Desk
Trump signed an executive order in January threatening to strip jurisdictions of federal funding if they limit their cooperation with ICE. Attorney General Jeff Sessions has followed up with letters to nine jurisdictions requesting they prove they are cooperating or risk losing grant funding, the Washington Post reported.
The Texas Legislature passed a bill Wednesday that if signed into law would allow local law enforcement chiefs to be thrown in jail if they refuse to cooperate with federal immigration authorities.
ICE has 20,000 employees nationwide, half the size of the New York Police Department, and relies heavily on working with state and local authorities. But some law enforcement have said working with federal authorities makes police work more difficult because immigrants become fearful of reporting crimes or of stepping up if they are witnesses to crimes.
Civil rights groups have said programs that have involved local officials, such as the so-called 287(g) program, promotes racial profiling, along the lines of that conducted by former Arizona Sheriff Joe Arpaio.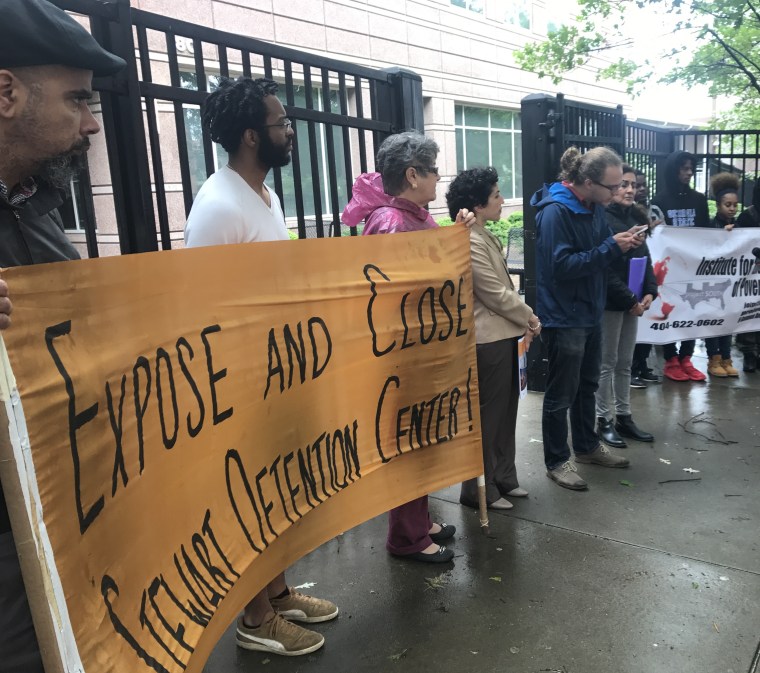 "We have four counties who have agreed to stop cooperation with ICE," said Adelina Nicholls, executive director for Georgia Latino Alliance for Human Rights (GLAHR), "and we're targeting cities now, like the city of Atlanta."
Both Nicholls and Shahshahani have been assisting cities and counties in Georgia to end cooperation with ICE, along with human rights attorneys and organizations.
"As Latinos, as immigrants, we are demanding the shut down of ICE," says Nicholls.
More than 48,000 Georgia children who are U.S. citizens have been separated from a mother or a father or both because of ICE detentions in the past six years, according to GLAHR.