Dolores Huerta and her activism on behalf of the nation's farmworkers will be featured in an exhibit planned in July at the Smithsonian's National Portrait Gallery, museum officials said Wednesday.
Huerta's role in the farmworker movement in the 1960s and 1970s are the focus of the planned exhibit, One Life: Dolores Huerta. The museum says this will be the first time a Latina is featured in one of its "One Life" series, which has had 11 installments.
Huerta, 85, worked alongside Cesar Chavez and helped found the United Farm Workers union. She was the union's lobbyist and contract negotiator and has continued to work on behalf of farmworkers, immigrants, women and civil rights.
She also has been a strong ally of Democratic candidates and officeholders, including President Barack Obama, which briefly made her a target of criticism from some immigrant activists last year. Obama gave her the Presidential Medal of Freedom in 2012.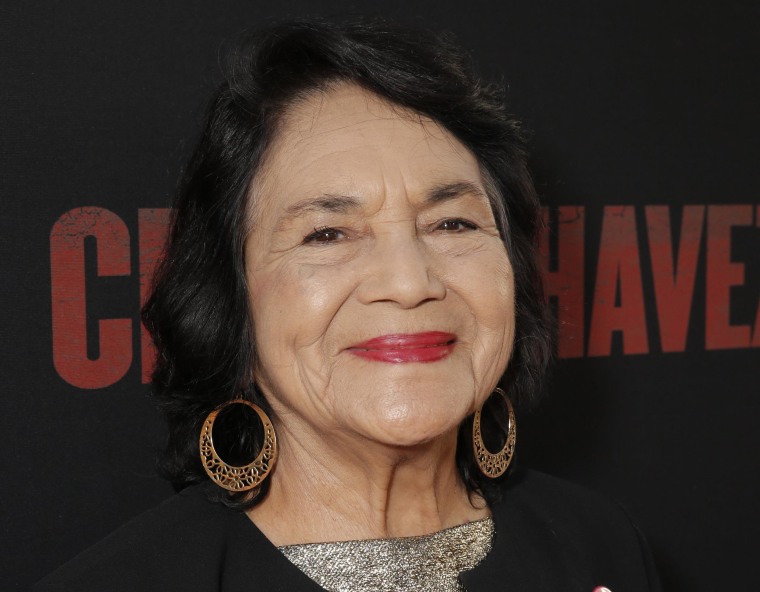 "I am proud that the National Portrait Gallery will recognize the invaluable contributions to the history of this nation made by Dolores Huerta," Kim Sajet, the museum director said in a release. "The exhibition will be a visual study of Huerta's commitment to the multicultural, nonviolent farm workers' movement, her motivations and her organizing methods."
The exhibit opens to the public July 3 and runs through May, 15, its run dates coinciding with the 50th anniversary of the September 1965 launch of the Delano grape strike and boycott. The museum said the exhibit will feature more than 40 objects including photos, original speeches she made to Congress, UFW memorabilia and Chicano artwork.
IN DEPTH:
Familia Es Familia Fosters Acceptance of LGBT Latino Family Members
Even Dolores Huerta Gets Jabbed in Immigration Quarrel
Latino Groups Partner To Assist Border Children
--Suzanne Gamboa