MIAMI, FL -- Each year on this day Cubans on the island and in Miami gather to venerate Saint Lazarus of Bethany or San Lázaro as he is known in Spanish -and this year, the day carries a special meaning because of the latest developments in Cuba.
Hundreds of worshipers have been gathering throughout the day at the church "Rincón de San Lazaro" in Hialeah, Florida, and some have talked about the significance of the release of Alan Gross on this day.
For some Cubans in Miami, it's no coincidence Gross was released on December 17th, on the feast day of Lazarus of Bethany.
"I believe through a lot of prayer he [Alan Gross] was freed because San Lazaro intervened," according to Frank Perez, director of "Rincón de San Lázaro."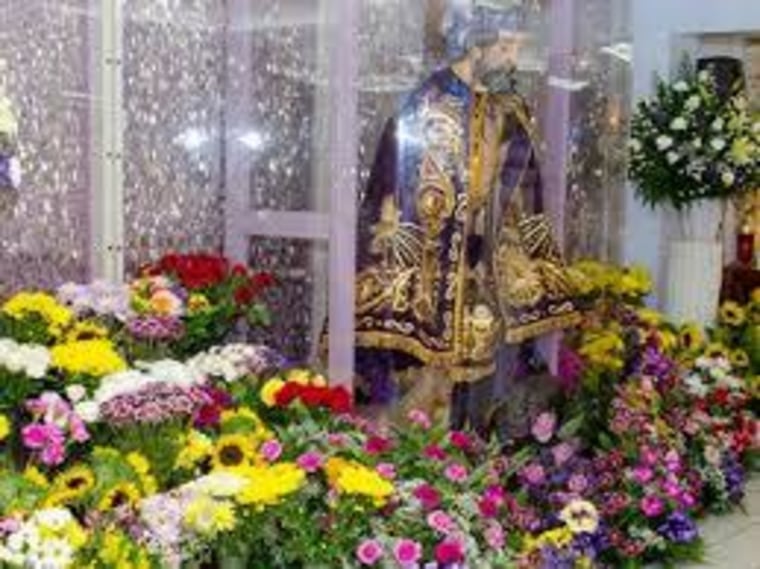 Perez says when he arrived at the church at 8am there was already a crowd of 200 to 300 people gathered outside the church, which is celebrating its 40th year anniversary today.
The Hialeah police department has been helping throughout the day with security and traffic control.
"There has been a lot of prayer for him including at our church," said Perez, who was born in Cuba in 1967 and came to Miami at the age of three. As a child, he remembers his family was very devout to the saint.
"It was a very happy day to find out he was liberated on the day of San Lázaro," he stated.
In Cuba there is a similar sanctuary called "El Rincón" south of Havana where devotees congregate annually on December 17th. Visitors pray for miracles especially those associated with health.
Lázaro Delgado, a devotee from Miami named after the saint, was not happy that President Barack Obama chose such a special day for Cubans to announce changes that Delgado thinks will only hurt the Cuban people.
"What the U.S. government did was award a human rights violator," said Delgado as he left for "Rincon de Lazaro" to pray, referring to President Raul Castro.
For others, though, the release was about prayers answered.