Another farmworker in South Florida has died while on the job as the region has endured more than 37 consecutive days of hot temperatures that feel above 100 degrees.
Dozens of people attended a vigil Wednesday to mourn the death of Efraín López García, a 29-year-old farmworker who died two weeks ago after he started experiencing symptoms consistent with heat illness while on the job, family and friends told NBC South Florida.
Claudia Gonzalez, an advocate with the Farmworkers Association of Florida, attended the vigil.
"No one deserves to die lying on a farm or working on a farm," Gonzalez told NBC News in Spanish.
On July 5, López García was working on a farm in Homestead that grows taro, guava and avocado. A family member who worked with him noticed he wasn't feeling well.
López García complained about having a headache and experiencing other symptoms indicating he may have been dehydrated, the family member said, according to Gonzalez. The farmworker of Guatemalan descent drank water and used ice to cool down.
He initially felt better and walked off. But moments later, López García was found on the floor unresponsive, Gonzalez said.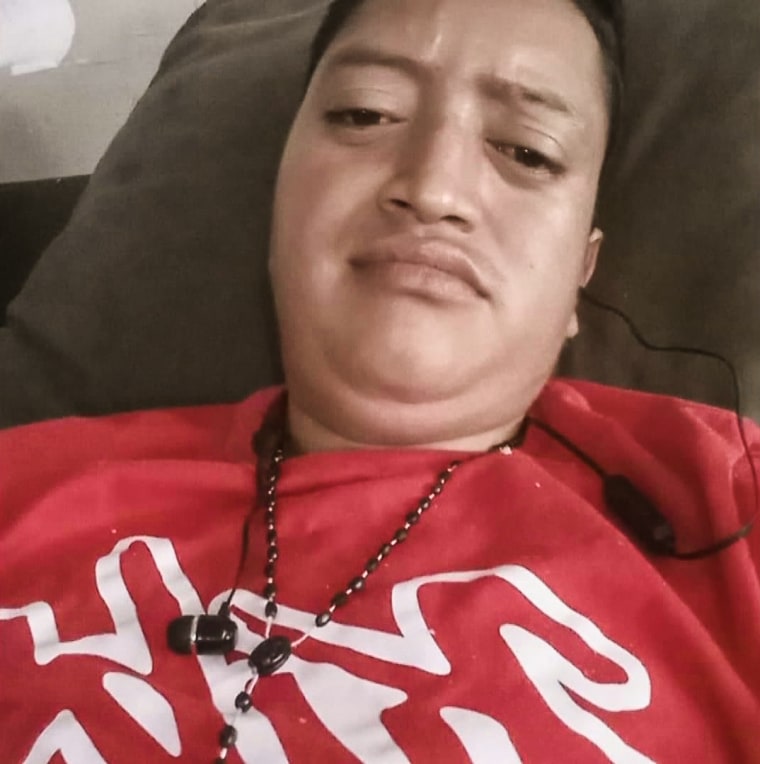 The Miami-Dade Medical Examiner is still working on the autopsy to determine López García's exact cause of death, NBC South Florida reported.
But family and friends believe he is the second farmworker in the state killed by extreme heat.
In January, a farmworker in Parkland died after experiencing symptoms related to heat illness during his first day on the job, according to the U.S. Department of Labor.
The 28-year-old farmworker from Mexico was struggling to keep pace with more experienced workers. He "complained of fatigue and leg pain as the area's heat index neared 90 degrees," the Labor Department said in a news release last month. Co-workers found him "unresponsive in a shallow drainage ditch," the news release added.
An investigation by the department's Occupational Safety and Health Administration determined that the farm labor contractor who hired the worker "could have prevented his death by following established safety practices regarding heat-related hazards," the release said. The contractor now faces $15,625 in "proposed penalties," according to the news release.
The Labor Department is also investigating López García's death, according to Gonzalez.
At least 344 workers died from heat exposure from 2011 to 2019, according to the latest numbers from the Bureau of Labor Statistics.
The Labor Department said that gauging a concrete number of fatalities related to heat illness can be difficult since other causes of death are sometimes cited when heat illness is involved.
Data published this year shows that, in 2021, the Bureau of Labor Statistics estimated that environmental heat exposure claimed the lives of 36 workers that year.
In many cases, workers who die of heat illness are just starting on a new job, the Labor Department has said.
But in López García's case, he died at the farm where he has worked for about 10 years, Gonzalez said.
"This shows that anyone who works outdoors is at risk," she added.
On Tuesday, an ordinance to create a heat standard in South Florida passed its first reading with a unanimous vote from the Miami-Dade Board of County Commissioners.
The heat standard would put in place regulations to guarantee outdoor workers access to water, shade and breaks.
The matter has been referred to a committee for a public hearing tentatively scheduled for Sept. 11.
The tentative hearing presents a small glimmer of hope considering that the federal government has been stuck in a yearslong process to draft heat safety rules that would protect workers from dangerously high temperatures.
To reduce the numbers of deaths and injuries due to heat-related issues in the meantime, OSHA created a program last year to help employers better protect their employees.