EDINBURG, TX -- A new nonprofit organization has developed an initiative offering free student housing for DREAMers - undocumented students brought to the U.S. as children.
The Dream Homes initiative is one of Sand2Pearl's social justice projects dedicated to improve economic and educational conditions as well the well-being of individuals who face social, political and economic barriers in the region known as the Rio Grande Valley (RGV).
On Saturday March 7, the organization held a community meeting to inform the public about the initiative and provide information to interested students about the housing application process. The meeting was held in what will be the first official Dream Home in August.
The idea for the initiative first started in the spring of 2014, according to Sarah Marie Chavez and Patricia Estrada, two of the main organizers. Besides attending the University of Texas-Pan American (UTPA) they also both previously worked together in Senator Wendy Davis' campaign for governor last year.
"The Dream Home is meant to empower the community. I'm tired of these students, my friends, having to live in secret. I'm tired of them struggling," said Sarah Chavez, director of Sand2Pearl. "These are young admirable students that just want an education."
In order to be eligible to live in the home, students must be undocumented or have obtained DACA (Deferred Action for Childhood Arrivals). Those selected for the fall 2015 will benefit from the home's walking distance to UTPA and nearby stores.
The group obtained the home in Edinburg from Sarah Chavez's father, who financed it to Sand2Pearl on a rent-to-own basis, said Patricia Estrada. They plan to pay it off in six years through fundraisers, donations and grants.
"The number of Dreamers who will benefit in August will be seven, but the students who will ultimately benefit will be countless," said the 23-year-old.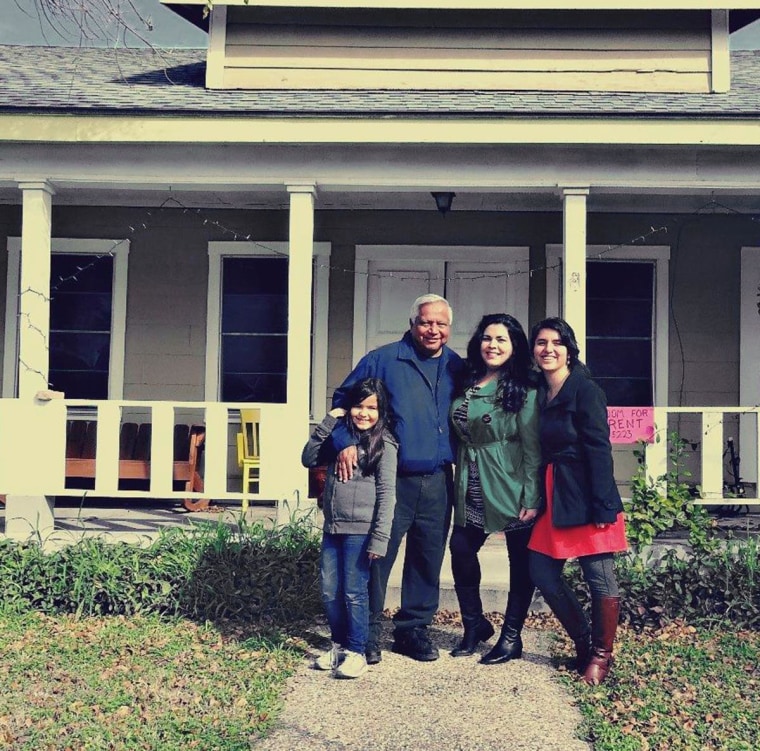 Members of the community attended the meeting to show their support and learn more about the initiative.
"Having been exposed to what their (DREAMers') plight is at the university and knowing that for the last seven years there hasn't been any assistance, it makes me happy to see this," said Orlando Hinojosa. the scholarship coordinator for UTPA.
Hinojosa said he is aware there is a need for this kind of initiative in the Rio Grande Valley. "I'm excited because I know that a lot of great students often reject the possibility of coming to UTPA because they can't afford to make the drive or don't have the transportation."
As part of the initiative and the nonprofit's mission, Chavez and Estrada have also started efforts to educate the community about President Barack Obama's Deferred Action for Childhood Arrivals (DACA).
"We'll also be doing outreach to high schools to educate teachers and counselors about DACA," said Estrada. "Although thousands of students may qualify, there are only about 800 DREAMers attending UTPA."
The 23-year-old director said they're happy to see that the initiative has earned support from the community.
"We're thankful to local businesses that have agreed to donate furniture, paint and materials for the house," said Chavez. "We also feel very blessed to work with agencies like the Edinburg Housing Authority for welcoming our outreach."
According to the organizers, there is more to Dream Homes than helping undocumented students with housing.
"This is about education and immigration. Education is empowerment for everyone," exclaimed Chavez. "Why would we stop people from obtaining college degrees? Is our country really better if a student that's undocumented doesn't get a degree?"
Estrada said beyond education, it's about helping generations out of poverty.
"It will be a way for students to make a life that allows them to provide for their families as best as they can."
--Claudia Lemus