"By the time you get this letter I will be in Europe. I am going to Spain," wrote 19-year-old Joe Selligman Jr. to his parents in December 1936. "Please don't try to follow or catch me or anything." The senior from Swarthmore College would become the first American to fight in the Spanish Civil War (1936-1939) — one of roughly 2,800 — and the first to be killed.
Now, almost 80 years later, Selligman Jr. is remembered in an intimate new book, "Spain in Our Hearts," released on March 29 by noted author and journalist Adam Hochschild. In it, he tells the compelling story of American volunteers and journalists who fought and reported on the Spanish Civil War.
Largely eclipsed today by World War II, Hochschild points out in his book that the New York Times ran over 1,000 front-page headlines about the war in Spain from mid-1936 to early 1939. In fact, it outnumbered other important stories focusing on President Roosevelt, the Great Depression and the rise of Nazi Germany.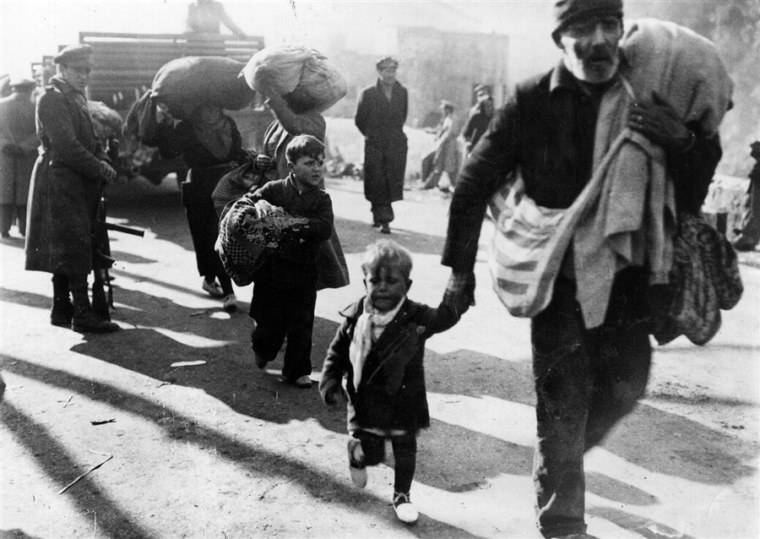 RELATED: Journalist Emilio Silva: Unearthing Spain's Forgotten Civil War Victims
Many historians today say that the Spanish Civil War was the first battle of World War II. On one side, famous writers and poets like Ernest Hemingway, Pablo Neruda and George Orwell supported the socialists, communists, anarchists and other groups of the democratic Republic, chronicling stories of volunteers from the United States, Britain and more countries that would later become allies during World War II. On the other side, Adolf Hitler's Germany and Benito Mussolini's Italy supported the military coup led by Spanish fascists and monarchs under Francisco Franco.
But for Hochschild, important social and political issues dividing the world — the gap between rich and the poor, tensions between governments and their citizens over land disputes, education, work and civil rights — transformed Spain into a crucial battleground for people then and now.
"Are there times when military involvement in a distant conflict is justified?" Hochschild asks in the book.
Americans then saw in Spain a mirror where their biggest political ideals and darkest fears played out brutally against each other on the battlefield. And while the United States government maintained its uncompromising neutrality, this did not deter Americans from getting involved on both sides.
Young men and women all over the country volunteered to fight and raise money for Spain's democratic Republic. But others, like the Norwegian immigrant Torkild Rieber, chairman of the Texaco oil company, fueled Nazi planes that bombed Spanish cities and American volunteers fighting on the battlefront.
Hochschild also points out how the Spanish Civil War still brings up important questions that influence US foreign policy today. "Are there times when military involvement in a distant conflict is justified?" he asks in the book.
RELATED: Civil War Political Prisoners Get Proper Burial in Spain
For American volunteers then, the crisis in Spain was not only a moral awakening, but it also became a blueprint for other social causes that they would champion after the war.
"This is why so many men from around the world volunteered to fight," Hochschild explains in the book, referring to the moral convictions that drove them to Spain. "And why, decades later, I saw Lincoln Brigade veterans [the 2,800 American volunteers serving in different units with almost 40,000 men and women from 52 countries in the International Brigades became collectively known as the Abraham Lincoln Brigade], enthusiastically cheered when they appeared in demonstrations for civil rights or against the Vietnam War in the 1960s, or against US intervention in Central America in the 1980s."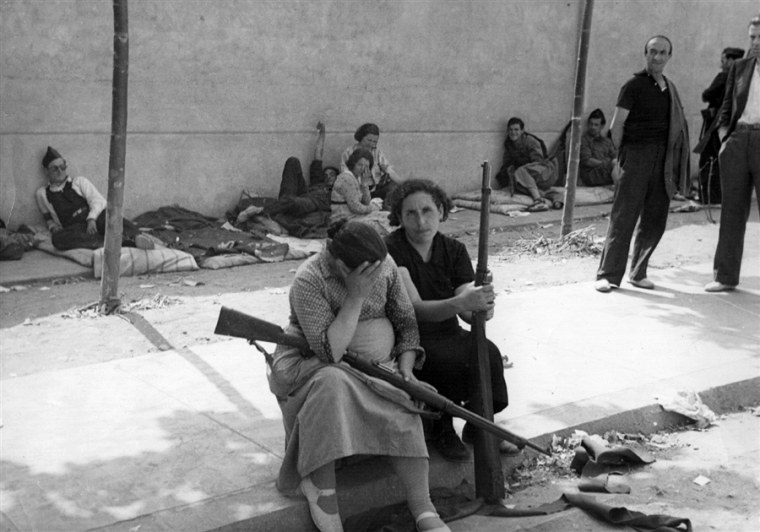 And the stories of these everyday people — farmers, factory workers, teachers, students and writers, among others — still inspires Americans to rise above political and social differences to find common ground in the "kindred soul" of democracy.
RELATED: Looking Back at the Spanish Civil War, 75 Years Later
In an op-ed for the New York Times on March 24, John McCain, the Republican senator from Arizona, saluted Delmer Berg, the last American volunteer from the Spanish Civil War who died at the age of 100 in February.
McCain, who had fought in Vietnam against the communists and was captured as a POW by Northern Vietnamese, could have easily been Berg's enemy. The Abraham Lincoln Brigade veteran was a member of the US Communist Party and protested the Vietnam War. But McCain found solidarity in Berg's selfless conviction to stand up for humanity.
"I don't believe in most of the things Mr. Berg did, except this," McCain wrote. "I believe 'any man's death diminishes me, because I am involved in mankind…' And I salute him. Rest in peace."
The Arizona senator quoted from a John Donne poem, which gives the title to Ernest Hemingway's famous novel about the Spanish Civil War "For Whom the Bell Tolls."
Similarly, Hochschild's "Spain in Our Hearts" captures that heroic spirit that pushes everyone to defend ideas, causes and places bigger than themselves.
Hochschild will be presenting his book in New York on Thursday at the McNally Jackson Bookstore.