Puerto Rican baseball legend Roberto Clemente holds a special place in fans' hearts.
The first Latino inducted into the Baseball Hall of Fame, the Pittsburgh Pirates player and former Brooklyn Dodger was tragically killed in a plane crash on New Year's Eve, 1972. He was on his way to deliver relief supplies to Nicaragua after a devastating earthquake.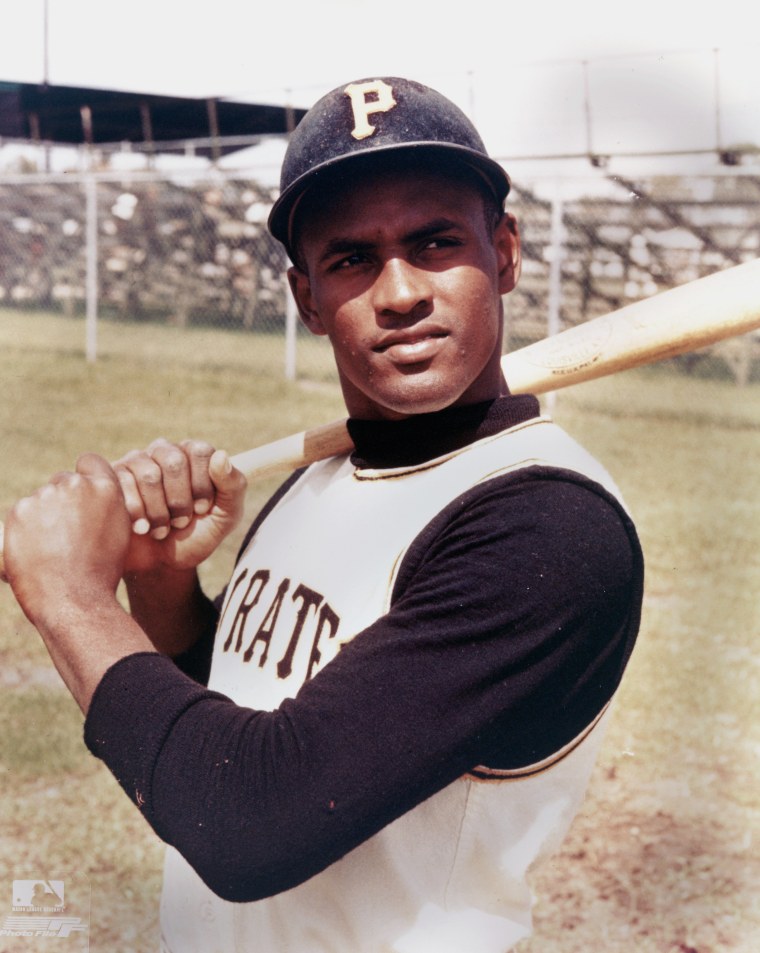 Forty five years later, Clemente's life and legacy are in the spotlight through an auction, "The Personal Collection of Roberto Clemente," part of the 2017 Live Auction at MLB All-Star Fan Fest.
His son, Roberto Clemente, Jr., tells NBC Latino that the family decided "it was the right time to let people in." The auction includes a 1960 Pittsburgh Pirates World Series uniform, one of Clemente's World Series rings and the '71 Dodge Charger he won after being named MVP, which only has an impressive 37,000 miles on it.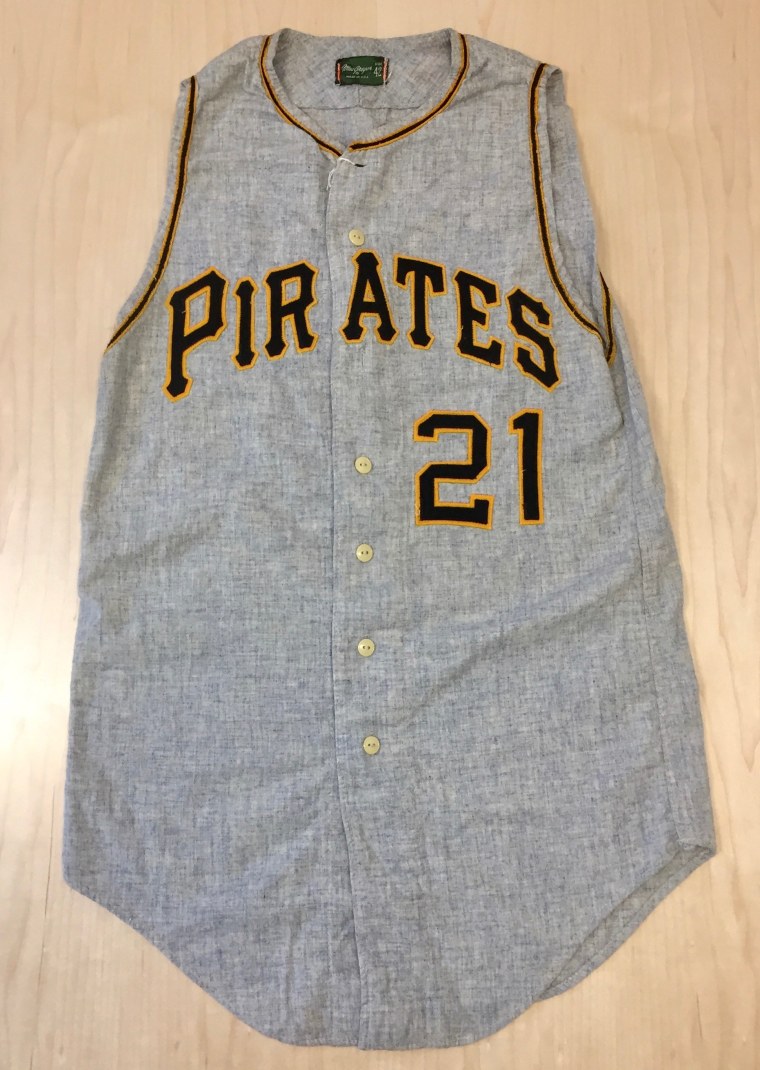 We spoke with Clemente, Jr., who discussed his father's legacy, his humanitarian efforts, the auction, and what it means to carry the last name Clemente; below is our condensed interview.
What does your father's legacy mean to baseball?
He actually knew that he had gotten to a place that his voice was going to be heard; he was an activist. He was someone that cared for his fellow men, and being able to be heard was very important to him.
He represented not only people from Puerto Rico but the working class. He was a special man. He really cared about humanity. He obviously established himself as one of the best baseball players, but also a true hero.
Your father was quoted saying, "I don't believe in color" but he was an Afro-Latino, what message do you think he was trying to send with the way he lived his life?
I'm very proud that today his legacy is still very much alive, even after 45 years, because of who he was and how he represented the working people. Race is something we need to talk about, but with the hope that we can get to the next level. We should talk about it until we all realize that we are all one.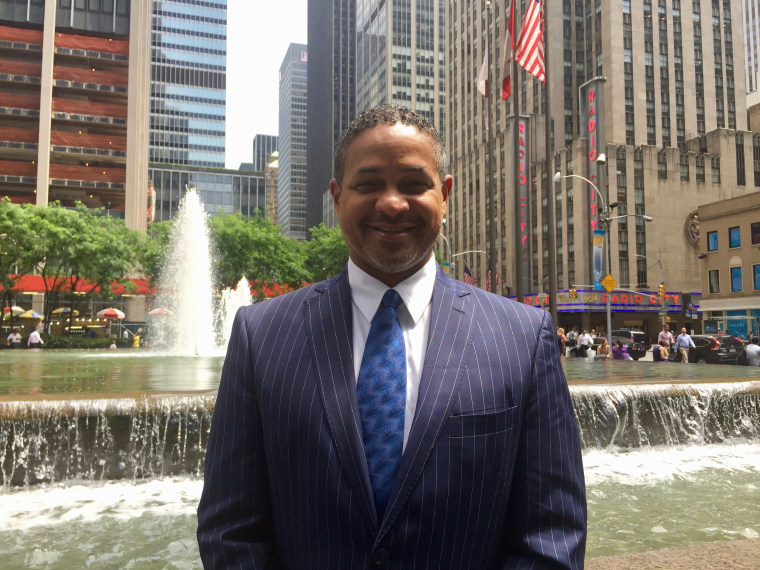 After 45 years, how did you know that now was time to start auctioning off some of your father's memorabilia?
You know it's funny, because when you know it's time, you just know. You have so many people asking for a baseball or for something for so many years. We discussed it as a family for many, many years and made a family decision.
We were happy to have all these things for so many years, but now they were actually dusty and put away in a part of the house where we had to move them because of floods and everything else. Why not share them with the world? The collectors are ecstatic. I believe that it's going to be a one-of-a-kind auction because of who he was.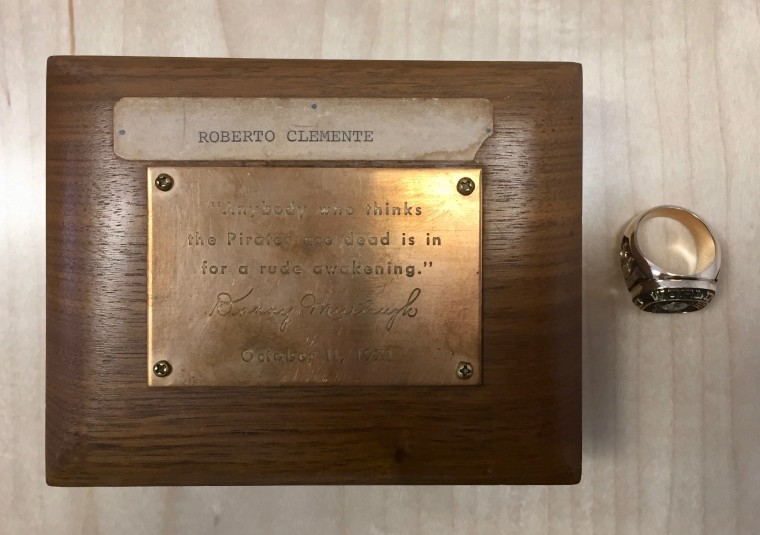 Was it hard to part ways with any of the things at all?
No, not at all. He himself always believed that he played for the fans, he played for the people. He would actually give stuff away himself all the time. It's nothing different from what he did. He actually liked the act of knowing he could share things with his fans and he shared everything. So for us that is a very normal thing.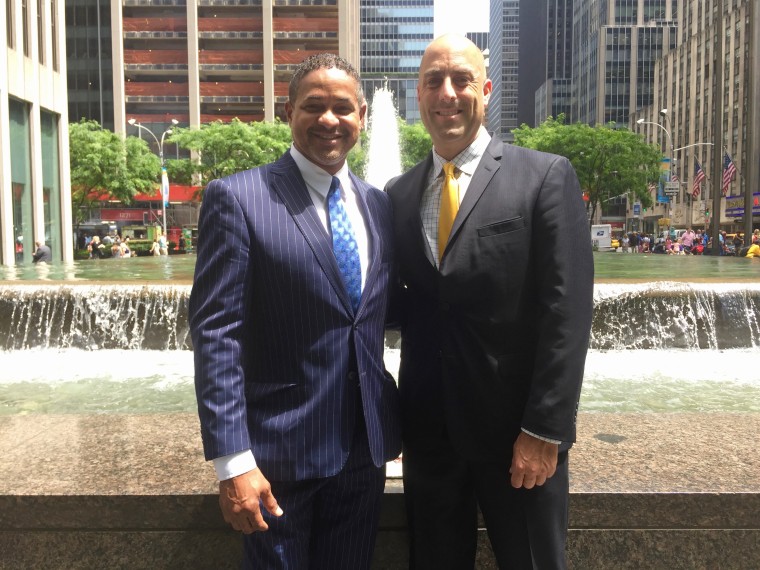 Outside of the sport world, who was your dad?
He was ahead of the game. Anytime he would step out he knew he was representing himself, Puerto Rico, and the Latino people.
He was really a fashionista and ahead of his time. We actually have a suit of his in the auction and it was one of his favorite suits that he used to wear — that was him. The thing was that what he wore was ahead of the game but he could pull it off because he was very handsome.
In what ways did your father's philanthropic efforts motivate you to get involved in giving back to the community?
I always say I was raised by Mother Theresa. My father picked the perfect woman to be his wife and also picked the perfect woman to be the mother of his children. We grew up in a caring household even though it felt much like a one-parent household.
I lost my father when I was 7, but now you have this woman that is a rock solid woman, with her values just like my father. We understand what justice is, we would like to have justice for all. For me it's a very simple thing. If you do the right things, everything will be o.k.
What item is your favorite and hardest to let go?
The car — he won the MVP one year and they gave him a car, it's a Dodge Charger 440 Magnum stick shift. It's a special edition and has less than 37,000 miles. I learned how to drive in that car, just to let you know.
I think the most emotional piece for me is the car because I was emotionally connected to it. I remember him driving the car and sitting next to him in the car. That car is going to be a huge piece for this auction. No doubt.
The 2017 Live Auction at MLB All-Star Fan Fest, already available online, takes place at the Miami Beach Convention Center on July 10th & 11th. Part of the auction's proceeds are going to charitable organizations and foundations.