Despite a shifting economic landscape, the expectation of a better job and salary and higher social mobility is a given for most Latinos who spoke candidly to NBC News about income and class.
The current white-to-Hispanic wealth gap is at its highest since 2001; and as a group Latinos saw 66 percent of their household wealth decline after the devastating recession and drop in real estate prices. Hispanics from different economic backgrounds acknowledge it has been tougher for middle-class families to grow their wealth, and some have had to adjust to changes in their own incomes and lifestyles. Yet for most Latinos, the U.S. is still a place of possibility, and opportunity.
A Sometimes Painful Journey up the Income Ladder
Adeline Ortiz, 47, is a financial services professional and part-time college instructor, but the New Yorker of Puerto Rican descent sees herself as an educator.
"I love teaching. I'm in a position to make an impact," says Ortiz, who is also an attorney. She likes asking her students, especially those who are Hispanic, who their role models are. "I tell them the fact that you're sitting here, you are successful. You need to see yourself that way."
Ortiz saw her family's income status change dramatically during her childhood. After her parents divorced — her dad was a police officer and her mother a hospital officer — she went from living in a "beautiful" two-family home in a predominantly white middle-class neighborhood to a housing project in the Bronx. By the time she was 10 she had "full-time responsibility" to cook, clean and help put her siblings to bed while her mother worked tough shifts.
Through a high school program, Ortiz had the opportunity to work at a large company in a gleaming Wall Street corporate building. "There were days I could twirl my chair and see all of NJ and the Statue of Liberty," she says. "I felt like a fraud, like I was sneaking into a life I didn't belong in from my miserable South Bronx circumstances."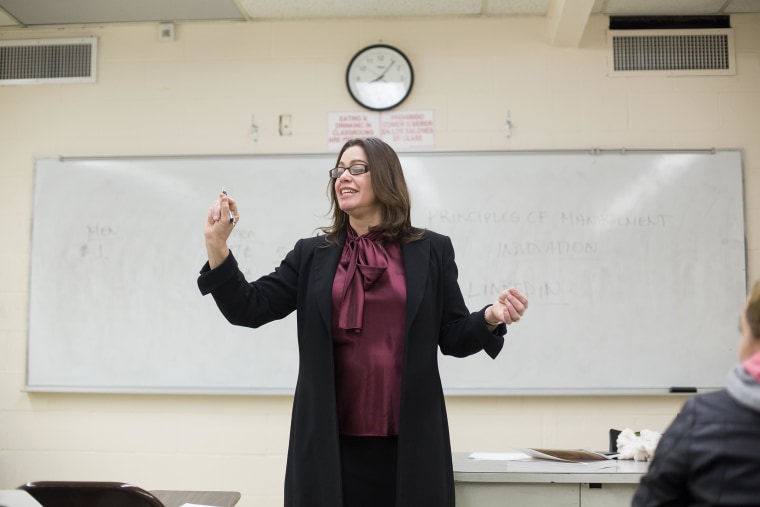 Ortiz, who is fair-skinned and blue-eyed and speaks without an accent, says bluntly she does not think she would have been placed at the company's reception desk at 16 if she had the "typical Hispanic physical profile," meaning a little darker looking and an accented way of speaking.
The journey has not been easy, and as she has worked to achieve economic stability she has been pulled in two directions. On the one hand, she says, "I am still having to deal with irrational and unreasonable demands from family members," said Ortiz. "I finally said 'no, I have two children I have to think of now'...I had to wish people well and then disconnect — otherwise it would be constant."
RELATED: Photo Gallery: Latinos Open Up About Race, Income, Mobility
Yet she also feels that she does owe something to her family, to help other relatives move up their own ladders. One of her cousins in his late 20s, who owns an insurance franchise, recently told Ortiz he followed her lead as he went to college, participated in team sports and did other things he saw her do. "I have literally changed the direction for some of these cousins."
Ortiz, who is divorced and has children who are 12 and 13, now sees herself as an upper middle class working mother. And she says perhaps the most striking thing about moving up the ladder is seeing her children begin their lives in a class position far from where she started hers. "When I was their age, I had no idea I had options - they already understand and are thinking of a lot of different things."
As for herself, "I am still climbing and coming into alignment." There are so many things I want to do."
Dreaming Big, From The Bottom Up
Aquiles Sanchez, 21, is a food runner at the Meson Espanol in West New York, New Jersey. His job entails bringing the meal from the restaurant's kitchen to the diner's table. Sanchez, who has lived in New Jersey for about two and a half years, is proud of his position; this is his second promotion. The Salvadoran immigrant started as a dishwasher, and then applied for a busboy position before being promoted to food runner. "I am grateful they have given me the opportunity to keep advancing." He is aiming to become a waiter next.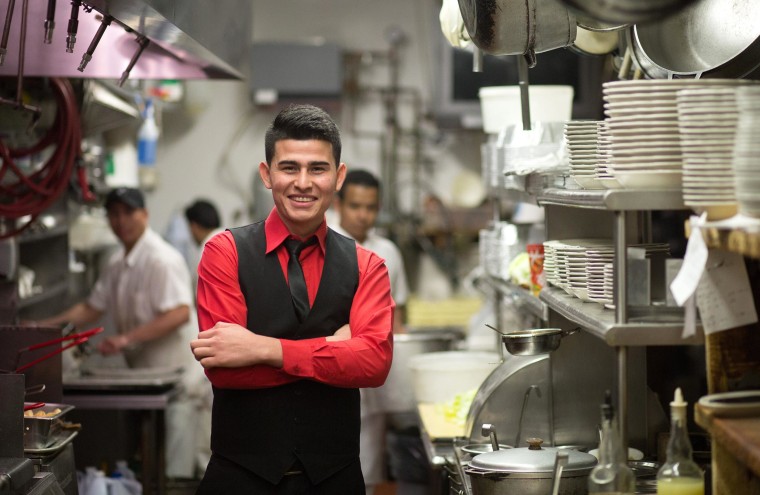 Sanchez lives with his mother, father and siblings; his father works for a cleaning company and his mother stays home. He said the situation in his family's native country was very difficult, and his life would have been very tough.
The young restaurant worker considers himself low income, but he does not believe his current status is "an excuse" to limit any opportunities for advancement. Sanchez firmly believes that with hard work he can reach the middle class, and hopes to get married and have a family of his own. Already, he has made progress. When he started at the restaurant, he was making about $400 a month, now he can make that in a week.
"I really like the U.S., this is a country of opportunity, of people who want to keep fighting and get ahead."
Despite Leaner Years, Working Toward Better Times Ahead
In San Antonio, Texas, 52-year-old Luis Garza says the jobs outlook has shifted since he obtained his mechanical engineering degree. "Our country stopped making things," he said, explaining why he switched to information technology (IT) and computers. For a time, Garza was making over $85,000 a year, but that has changed.
"As far as supply and demand goes there are more people with an IT background; competition has gotten greater and salaries have gotten lower," said the father of a college and a high school student. He is currently working at a department store customer call center while he seeks a better-paying job back in I.T. after a round of layoffs.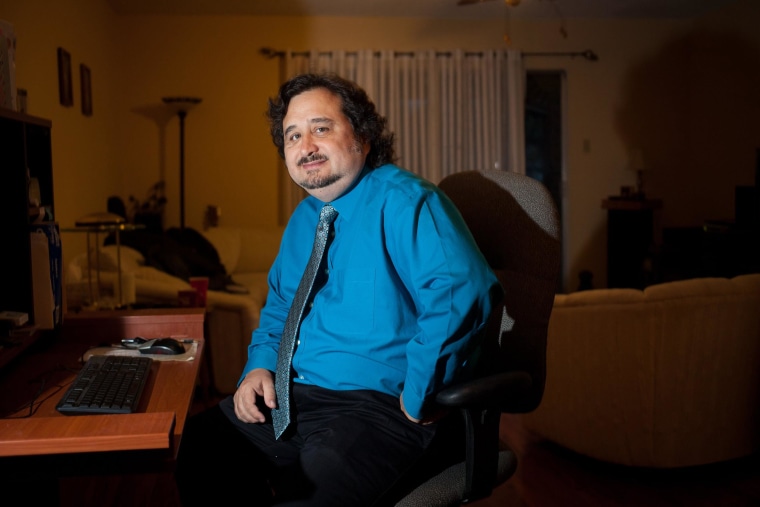 Garza, whose family has been in Texas for several generations after immigrating from Mexico, was raised in a middle-class household; his father was also an engineer. Currently he considers himself lower middle class — his salary has gone down significantly — but he sees it as temporary.
"I had it (more income), I lost it, and I plan to get it again," says Garza. But he worries about growing income disparities. "I think the country needs to have a strong middle class to provide a good tax base and provide more children with an education." Yet he is happy to see that his children, who are half Mexican and half Filipino, are ambitious and optimistic about their future. "I'm hopeful for my kids that they will become that middle class."
In Florida, Ana Palmira Almanzar, 60, has also experienced income fluctuations in the last several years. The gregarious and energetic Miami resident immigrated with her family from the Dominican Republic; her parents had done well in their native country and Ana, who is currently divorced, had worked at an international company. They all decided to emigrate after one of Ana's siblings moved to the U.S. "The Dominican Republic is a pretty country, but we thought there was more crime and delincuencia (delinquency)."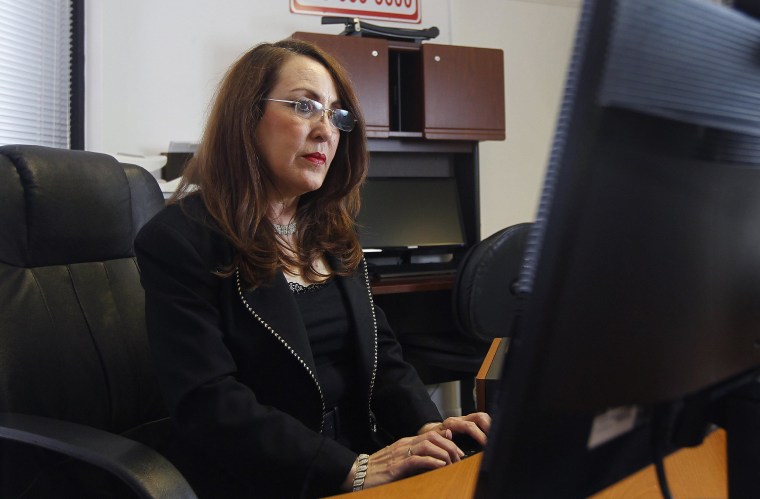 At one point several years ago Palmira was making $140,000 selling real estate. "Then the downturn came," she says. Now she works as a realtor at her brother's company and as a makeup specialist in Nordstroms. When asked how she sees herself in the economic ladder, she answered quickly. "I see myself as middle class. When there's not much left over after paying the bills, that's middle class," she said, laughing.
Yet Palmira is relentlessly optimistic. "My goal has always been to be in a higher class, and I am persevering," she said. She constantly quotes and talks about Mary Kay Ash, the founder of Mary Kay Cosmetics. "She started a company at 54 — she is my motivation."
Palmira says there are more immigrants in Miami now than when she arrived in 1992, but "there's always room here, and possibilities."
Raised in an Upper-Income Family, and Giving Back
Denver, Colorado, resident Rob Alvarado, 38, comes from a family that has achieved national prominence. His mother Linda, of modest New Mexican roots, worked her way up and founded Alvarado Construction, one of the country's most successful general contracting companies. She has also made history as the first Latina owner of a major league franchise; the family co-owns the Colorado Rockies.
Alvarado, who has a law degree and an MBA, is CEO of the family-owned Palo Alto, Inc., which operates over 100 Yum franchise (Pizza Hut, Taco Bell) restaurants. He is proud there are employees who started out working as young people at the company and are now in management positions.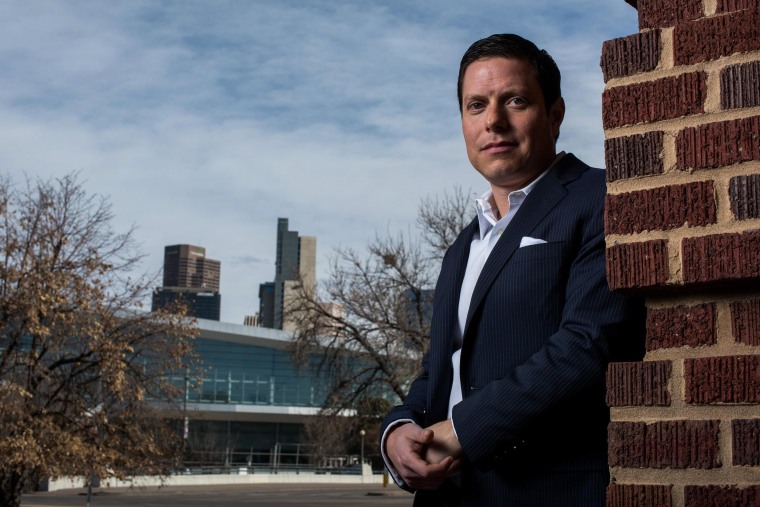 Economic barriers exist for those in the lower-income ladders, says Alvarado, especially when it comes to access to educational opportunities. "It's been a passion of mine to get involved in early childhood education, giving kids opportunities, mentorship and support - it is critical for those of us who have means to stay active and stay involved and create opportunities."
Alvarado is also involved in a foundation that awards scholarships to college-bound Latino students. After reading the essays from these students, he says he is comforted by the passion and the drive he sees in the next generation of Latinos.
His family has always had a sense of humbleness about their wealth, says Alvarado. But he also understands families like his have shown what is possible.
"I don't view myself as inspirational or a role model; I try to live my life and make my parents proud. I get more pride by something I do."