Sprint CEO Marcelo Claure denounced the behavior of a woman who used a racial slur against a customer in one of his dealer's stores, but also has invited her to meet with him to explain what drove her behavior.
Claure, who is of Bolivian descent, condemned the woman's comments to another customer, which were captured on video and shared on social media. He headlined his statement, "Racism Has No Place At Sprint."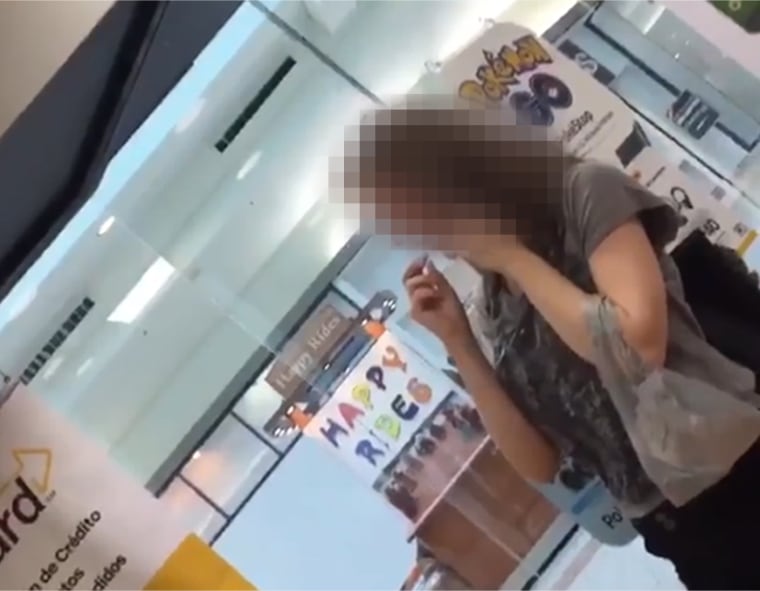 Claure said he and thousands of his Sprint colleagues were "disgusted" by the woman's "profane, threatening and ugly language." Claure also invited the customer who was the target of her comments to meet with him.
"It's time to talk. It's time to learn. It's time to heal. That's why I'm inviting this woman and her husband to meet privately with me so I can better understand what drives comments and behavior like this," Claure said. "I'd like to share my views with her as well. I also invite the customer she attacked, Juan, to meet with me. This kind of behavior is not tolerated in any Sprint workplace."
The video was first posted Sunday by Shaun King, a senior justice writer at the New York Daily News.
It begins in the middle of the woman's phone conversation the woman. She says, "Manassas" and "in the ghetto." She goes on to complain that none of the stores in Manassas know what they are doing. A man off camera says "We have more in Fairfax." He also identified himself as Juan.
The woman responds that she's not talking to him and begins using expletives. She threatens to involve her husband and talks about fighting the man as well. Later she appears to use a slur for Hispanics and say this is her country and that he should go back to Mexico. A man who crosses in front of her in view of the camera says "Take it easy."
RELATED: 'Speak English, You're in America,' Woman Tells Latina Shoppers in Rant Caught on Camera
At the end of the video the woman says, "so disrespectful speaking another language in my country."
Claure wrote that the woman's behavior violates a fundamental Sprint value of treating everyone with respect.
"Unfortunately, we're seeing an increase in hate speech like this across the country. No one deserves to hear this kind of language," he stated.
Claure says that he and the company's employees plan to confront individuals who violate the respect that customers and employees deserve.
"We will not compromise our principles by allowing divisive or hateful language to go unchecked in our stores or offices," he said.