Imagine what TurboTax has done for individual filers and apply it to immigration documents - that's what the Miami-based startup Clearpath hopes to do. CEO Felice Gorordo, a son of Cuban immigrants, says the aim is to help immigrants navigate through the very complicated immigration process and make filing easier and cheaper.
"This is a community preyed upon by predatory scams for way too long," explains Gorordo. "We are helping add transparency to the system and make information accessible to the user."
Gorordo previously worked at the White House under both the Bush and Obama Administrations and co-founded Roots Of Hope, a non-profit seeking closer ties to young people in Cuba. Now he says his focus is to transform a cumbersome process used by so many people.
"I wanted to be part of something that would be a game changer," says Gorordo about his partnership with Michael Petrucelli, chairman and founder of Clearpath and former Director of U.S. Citizen and Immigration Services from 2003-2005.
The software offers a simple, question-based service which helps users navigate 30 immigration forms, says Gorordo. It also has a toggle function that allows switching back and forth between English and Spanish.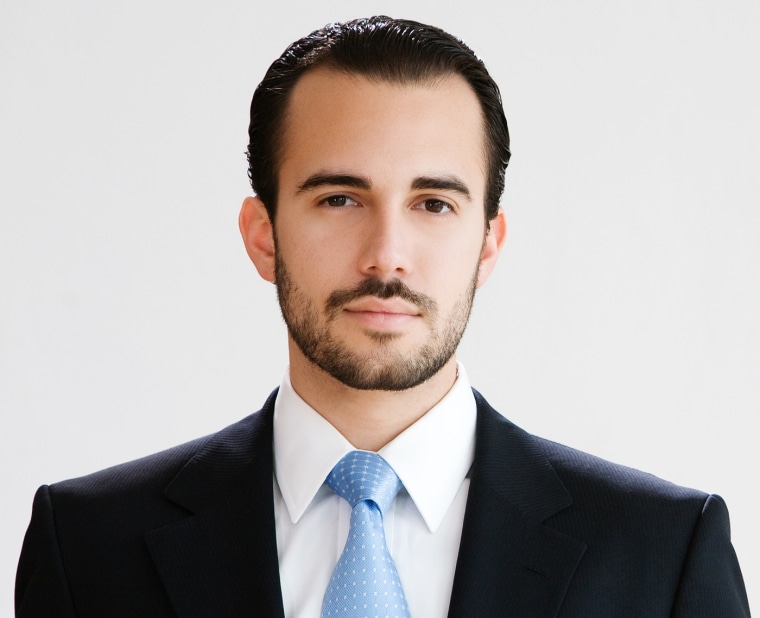 Gorordo points to the savings - while it can cost up to $5,000 for a legal immigrant to file for citizenship, Clearpath users can expect to pay fees up to $200, depending on how complicated the case might be.
The savings is what drew Tea Durmic, 30, originally from Slovenia to file through Clearpath for her green card in 2013. "It beat the costs of hiring a lawyer for sure," she said. "They were very accommodating, I had access to them via email, online chat and later by phone when I had more questions."
Durmic, an English and Slovenian language teacher based in Washington, D.C. says the forms seemed complicated but the question prompt helped her not to make mistakes and fill out all the documents. She was able to process her green card in less than 8 months.
Not everyone is a fan. Crystal Williams, executive director of the American Immigration Lawyers Association (AILA) says she has concerns about Clearpath. "The deeper concern is the ramifications of a mistake, if you make a mistake on Turbo Tax you can amend your taxes; you make a mistake with an immigration form and you can get deported."
Williams adds that Clearpath is acting as a lawyer without the license because even helping users choose which files to fill out is considered practicing law. "I think it's deceptive and consequences can be profound, sometimes the convenience of something is not worth it."
Gorordo says his software does not choose the forms to fill out; his users know which forms they need to fill out and the program just shepherds them through the application to avoid mistakes. "We are just trying to offer an affordable and secure solution for those who can't afford an attorney," he says.
It is no surprise that Clearpath is not the only company trying to capitalize on this market. Since October 1, 2014 through March of this year the United States Citizenship and Immigrations Services has received 4,439,789 forms from individuals, compared to 1,139,661 prepared by lawyers. This means 74 percent of immigration document filings are done by individuals. FileRight and Bridge U.S. also offer similar services; like Clearpath they do not claim to offer law advice but just a guide to understanding the sometimes convoluted language of immigration documentation.
Gorordo says his software even offers users a link to the lawyer directory for the American Immigration Lawyers Association when red flags appear during the application process.
"We are not competing with lawyers, we are trying to complement their work," he explains.
The government is hoping to have a working online immigration application system called ELIS, or Electronic Immigration System by 2019. For now immigrants can apply electronically to renew their green cards, petition to travel to the U.S. as an Alien Entrepreneur and apply to extend or change their nonimmigrant status for certain visa types.
Companies like FileRight have lobbied the government to modernize the immigration process and allow them to file forms electronically, but so far users will still have to print documents and mail them in, the old-fashioned way.