Latino Democrats in Congress invited guests to Tuesday's State of the Union address who embody the disdain many of them hold for President Donald Trump's policies on immigration, Puerto Rico, climate change, health care, veterans and economic issues, like a higher minimum wage.
Some of the invited were women whose children have suffered under those policies.
For example, Rep. Nydia Velázquez invited Jessica Moraima Ventura Pérez, the mother of Jaideliz Moreno Ventura, 13, whose death was blamed on the lack of a functioning hospital and medical equipment in Vieques, Puerto Rico, where the girl lived.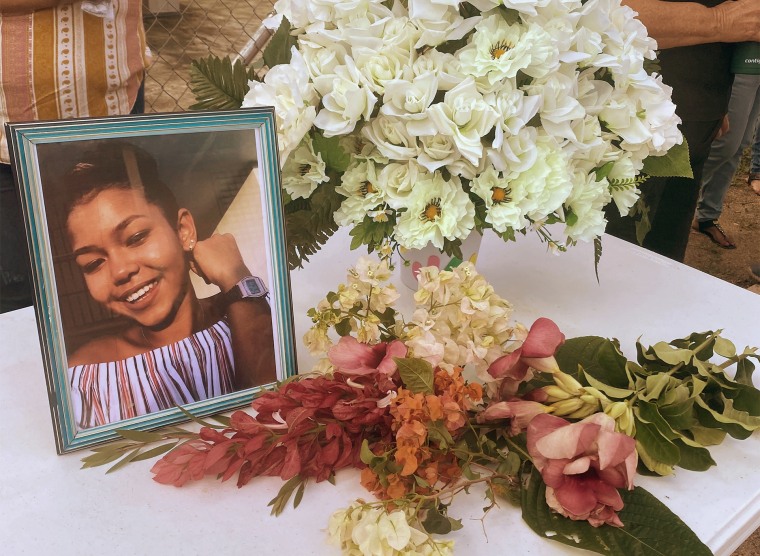 Hurricane Maria wiped out the island's only hospital in 2017. Emergency funds to rebuild it were approved shortly after her death.
"My daughter fought for her life for over five hours. The least I can do for her is fight for us to have access to a decent health system," Ventura Pérez told NBC News in Spanish.
"Maybe if someone else would have fought for us to have a hospital, my daughter would be here with us today," she said, adding that her daughter dreamed of joining the Army, like her father, an Iraq War veteran.
Velázquez described the delay in medical services for Vieques as "symptomatic of how the Trump administration has so callously treated Puerto Rico, first after Maria and now following the earthquakes."
"This president does not understand that one has to value human life," Velázquez said in an interview. "The least I can do is honor this girl's memory and remind everyone that when there is a natural disaster, all Americans are expected to come together and help."
María Lidia Meza Castro, 41, an asylum-seeker, was invited by Rep. Jimmy Gómez of California. She was photographed pulling her two daughters away from a smoking tear gas canister at the border wall at Tijuana, Mexico, in November 2018.
A few hours before the address, Gomez's office said Meza Castro would not make the speech because she was ill. Her 14-year-old daughter, who also is in the photo, was to go in her place, the office said.
Meza Castro, 41, of Honduras, a mother of nine, arrived at the border with five of her children. She was able to enter the U.S. and request asylum only after Gómez and Rep. Nanette Díaz Barragán, D-Calif., accompanied her to the checkpoint.
"As the Trump administration continues to attack our immigrant communities and spread vicious lies about their character, I can't think of a more critical time in our history to have a brave woman like Maria in the very chamber where the president will deliver his State of the Union address," Gómez said in a statement before she decided not to attend.
Rep. Jesus "Chuy" García of Illinois chose his guest to bring more light to an issue that gets limited attention — the deportations of U.S. military veterans.
His guest was Miguel Pérez, an Army veteran deported on a felony conviction of drug abuse. Illinois Gov. J.B. Pritzker pardoned Pérez, who served two tours in Afghanistan before he was stripped of his green card, last summer. Pérez became a U.S. citizen in October.
"The Trump administration doesn't even know how many veterans have been deported. While the vets appeal their cases outside the United States, they don't have access to their military benefits," García said in a statement.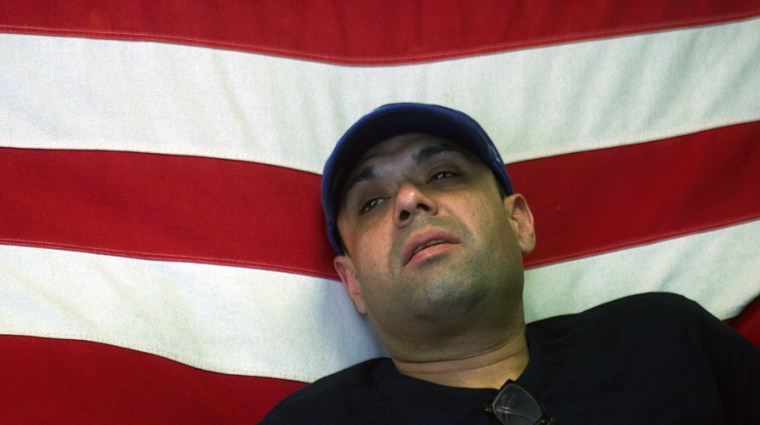 Rep. Debbie Mucarsel-Powell of Florida invited Marsella Muñoz, a 16-year-old climate change activist who has earned recognition for her research on coral reef deterioration brought about by warmer oceans. Rep. Mike Levin of California invited Dr. Pat Davis, who lost is wife, daughter and sister-in-law when a coastal bluff collapsed. Rep. Raul Ruiz of California invited Elizabeth Esteban, 17, who wrote his office after mulch fires shut down area schools for a week, including her school, Desert Mirage High School.
Many members of Congress, including some in the Congressional Hispanic Caucus, took guests who would help them push the Democrats' message that theirs is the party working to preserve the Affordable Care Act, in contrast to Trump, who has tried to overturn or severely cripple the program.
Rep. Adriano Espaillat of New York invited Dr. Ramon Tallaj, chairman of the board of SOMOS Community Care, which provides health care to underserved communities. Rep. Gil Cisneros of California invited Julie Erick, a breast cancer survivor who gets health coverage through the Affordable Care Act.
Rep. Sylvia García of Texas, who served as a House manager in Trump's Senate impeachment trial, chose a guest who offers a different take on the state of economy.
Her guest, Anna Álvarez of Houston, is an American Airlines wheelchair attendant who has earned $7.25 an hour for nearly two decades, according to García. Álvarez is active in campaigns to raise the minimum wage to $15 an hour.
"It is time for the Senate Majority Leader Mitch McConnell to schedule a vote on the bipartisan Raise the Wage Act, which would raise the federal minimum wage and help put more money in the pockets of many hardworking Americans like Anna," García said in a statement.
Follow NBC Latino on Facebook, Twitter and Instagram.