CLIFFSIDE PARK, N.J. — Students staged a walkout on Monday after a cellphone video appeared to show a New Jersey high school English teacher reprimanding three students for speaking Spanish and telling them to speak "American."
The teacher told the students that U.S. soldiers are "not fighting for your right to speak Spanish — they're fighting for your right to speak American." The video of the teacher's comments was originally posted on Snapchat and obtained by NBC News.
One of those students was Vianery Cabrera, 16, a Junior who has attended Cliffside Park High School since she came to the United States from the Dominican Republic three years ago. Vianery said she was chatting with her friends when the teacher snapped.
"We were speaking about the Yankees," she said, about the incident which took place last Thursday. The students were discussing the New York team and the baseball playoffs in Spanish, "because that's how we feel more comfortable."
The teacher, who usually teaches English but was substituting for an algebra class, wasn't having it, and she began ranting and yelling about speaking English in the classroom, Vianery said.
"I laughed, because, first of all, that's not a language," Vianery told NBC News. "I have the right to speak Spanish. I have the right to speak English. I have the right to speak whatever language I speak, and that's my right. There's no law that says that I should or I must speak English."
Related: Poll: Latinos' Racism Concerns Grow, Expectations of Trump Drop
Almost 100 students walked out of school in protest on Monday, even though the principal warned that they would be disciplined, NBC New York reported. After someone pulled a fire alarm, all of the school's 1,110 or so students walked out at about 11 a.m., the station reported.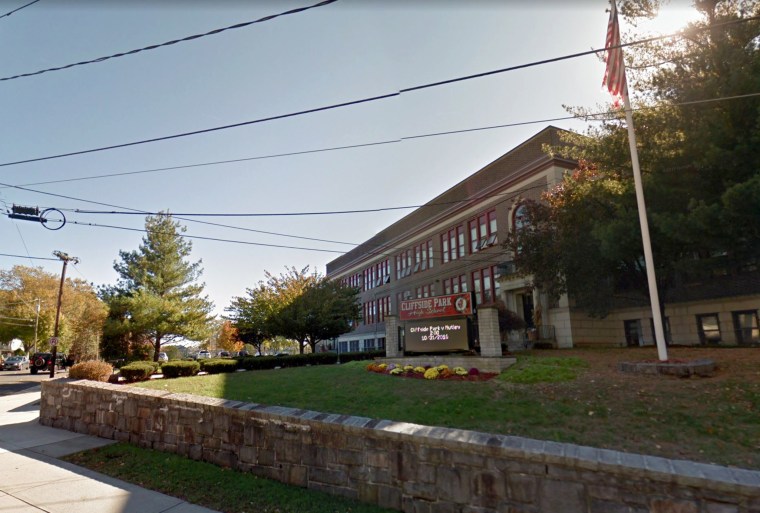 In 2016, nearly half of the student body, 49.7 percent, reported speaking Spanish at home, while 62 percent identified as Hispanic or Latino and only 32 percent reported speaking English at home, according to local school board statistics.
"She said if I wanted to speak Spanish to do it at my Spanish class," Vianery said. "It hurts, because I came to this country to accomplish my dreams, and to hear that — it's not fair."
Students staged a walkout on Monday in support of the three students who were kicked out. Vianery's mother, Eridanei Marine, said she felt that the teacher's comments weren't coming from a "good place."
"Emotionally, she feels bad," said Marine said. "My daughter has never been involved in any kind of trouble. It's a very difficult situation."
The family said that the teacher doesn't reflect how most of the staff at the school acts and that the principal has been supportive of the family. Still, they hope school administrators take action.
"She should be fired," Cabrera said. "I don't think it's fair."
Cliffside Park High School, which has said it is aware of the incident and is working with the students involved, didn't return multiple requests for comment. The Cliffside Park School District had no comment.