Parents may think it's harmless to to let toddlers and young kids drink soda or fruit juice, but it can have serious and lifelong health effects.
"Being Latino and drinking sugary beverages at least once in the past week were associated with 2.3 times the odds of severe obesity in kindergarten, which can lead to obesity-related diseases," reports Salud! America.
Latino children aged 0-5 consume sugary drinks at a higher rate than the average kid in the U.S.
Almost three-quarters of Latino children in the U.S. and more than eight-in-ten black children have consumed a sugary drink like soda or some fruit juices by the time they are 2 years old, compared to around 45 percent of non-Latino white children who have consumed a sugary drink before their 6th birthday.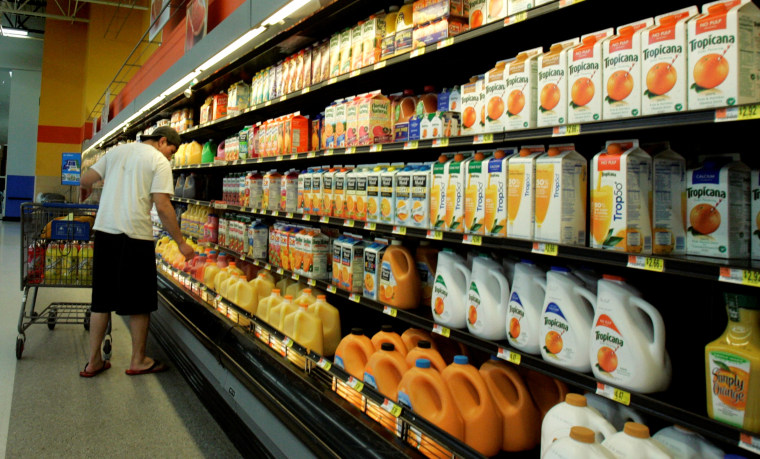 Latino and Black children are more than twice as likely to be obese than white children.
"Younger kids who drink sugary drinks tend to be more at risk of becoming severely obese at an early age," said Rosalie Aguilar, a project coordinator and Salud! America and a PhD candidate at the University of Texas Health Science Center at San Antonio. Aguilar said. "These are issues we are starting to see linked to sugary drink consumption, and it is a problem with children across all ethnicities."
Aguilar, who helped compile dozens of studies on obesity in the U.S., said children who have consumed a sugary drink early in life tend to be heavier and more overweight by the time they are 6 years old.
"We found 26 percent of [Latino] babies have consumed a sugary drink in infancy, at a time when they shouldn't be consuming any at that key time of life," Aguilar added.
RELATED: Lack Of Play Spaces for Latino Kids Increases Obesity Risk
Children who replace sugary drinks with either water or low-fat milk during and between meals consumed an average 205 less calories a day, Aguilar said.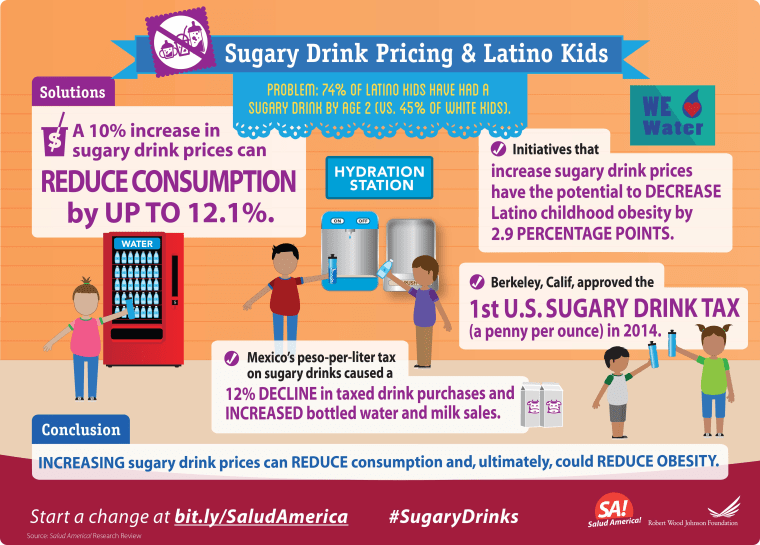 While this research review focuses on sugary drinks, Aguilar said most people do not realize the amount of sugar added to foods commonly considered healthy, like yogurt and granola.
RELATED: Study: Latino Kids Have Less Healthy Food Options In and Near Schools
The research finds that policies can have an impact on reducing sugar consumption.
In 2010, California passed a law prohibiting beverages with added sweeteners at licensed childcare sites and mandated that drinking water be available. Studies found more child care sites served water with meals and snacks in 2012 than in 2008.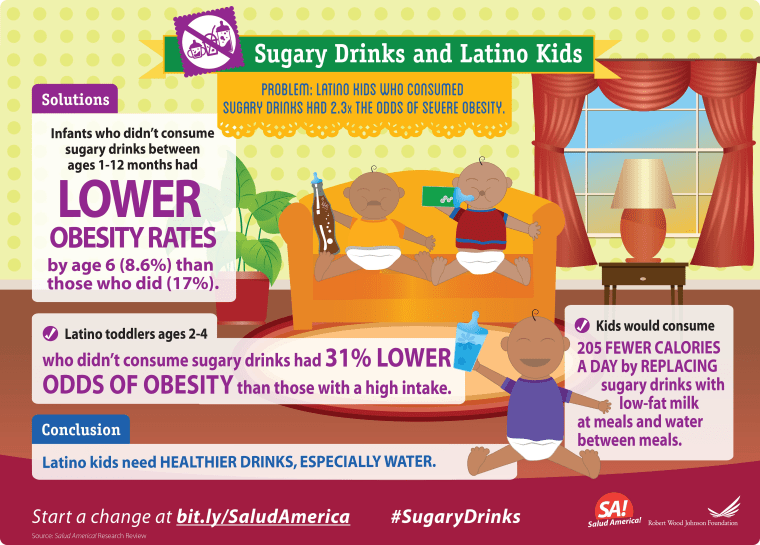 "We also see that policies such as pricing incentives that tax sugary drinks or increasing their price by 10 percent typically led to a reduction in consumption," Aguilar said. This happened in Mexico where a tax on certain sugary drinks led to a drop in consumption and an increase in the consumption in bottled water and milk.
RELATED: Obesity rates among low-income preschoolers dropping in some states
Aguilar said parents could begin by checking the amount of sugar in the food they buy. Unfortunately Latino families, specifically their children, are exposed to more soda marketing than any other group. She said research in 2013 found Hispanic toddlers watching Spanish-language television viewed 33 percent more ads for sugary drinks than non-Latinos.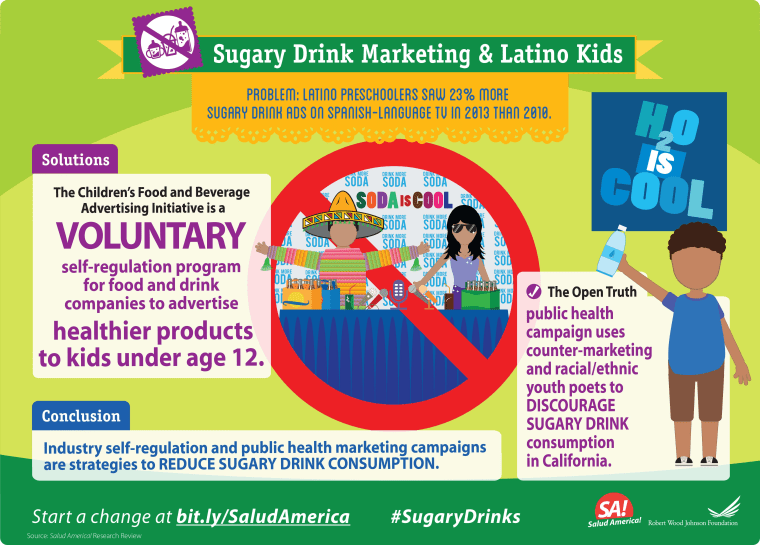 At a time when nearly half of Americans have diabetes or high blood sugar, researchers say that controlling portion sizes, lowering calorie and sugar intake and encouraging exercise can help lower childhood obesity rates.
"The message I have for parents is to get involved in the communities and learn more about how kids are impacted by sugary drink consumption," Aguilar said. "They should share this information with family and friends and find ways to contribute to a larger, sustainable change at a community level. This starts in the home, and we have research they can use and tools and videos they can use in their efforts to reach their efforts."