As "Avengers: Endgame" breaks global box office records, a new independent film aims to make its mark with audiences as the first Latino superhero picture with an all-Hispanic cast. Opening in 650 theaters across the country on Friday, "El Chicano" tells the story of twin brothers from East Los Angeles who choose different life paths and end up on opposite sides of the law.
"El Chicano" was directed by Ben Hernandez Bray and stars Raúl Castillo, George Lopez, Kate del Castillo and a host of other Latino performers.
Aimee Garcia, known for the Netflix series "Lucifer," told NBC News that it was an honor to be part of a cast that is nearly entirely Latino.
"It has been 22 years since a major release of a film with an all-Latino cast; there was "Selena," and before that it was back in the 1980s with 'La Bamba' and 'Stand and Deliver,'" she said. "I feel like this is something special."
It's not uncommon, Garcia said, to be part of a project with two or three other Latinos. "But to have 10-plus fleshed out Latino roles in a great story is rare, and it hasn't been done in this genre before."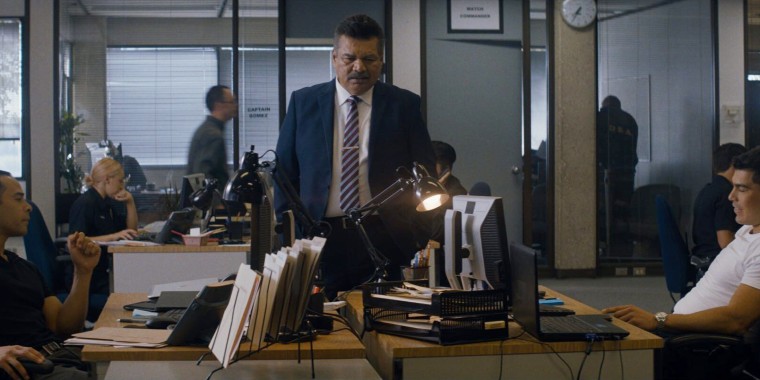 Latino advocacy groups have increasingly called for more inclusion and better representation in the entertainment industry. While Latinos make up 18 percent of the population, they are under-represented in films and TV. The University of Southern California's 2018 report on inequality, for example, found that Hispanics accounted for only 6.2 percent of speaking roles in 1,100 popular films from 2007 to 2017.
The status quo is changing, Garcia believes, because studios are recognizing the purchasing power of Hispanic audiences. "The way Hollywood thinks is, if 'El Chicano' does well, then it will become a template for other films. If it does not, then producers will say that Latinos don't want to see movies with a large Latino cast."
Recent films with Latino casts have a mixed track record at the box office. While movies like "Coco" and "How to Be a Latin Lover" were hits, others — like "Cesar Chavez," the 2014 biopic — were not commercially successful.
Joe Carnahan, producer and co-writer of "El Chicano," said that the project initially was rejected by studio executives who told him that the film needed a white actor in the lead, or that they didn't know how to sell what they viewed as a Latino movie.
"But this is not a 'Latino movie,'" Carnahan said. "I think we've made something that is an appealing popcorn movie, that deals with what it means to be Mexican and Mexican American, with a subtle political undercurrent."
Before its official premiere, "El Chicano" was on the film festival circuit, where Carnahan said audiences responded positively.
Yet Hollywood studios have still not figured out how to market to Hispanics, Carnahan said. "Because Latinos over-index for movies, some studios feel like they don't need to curate or reach out to them, because they'll come anyway. That's pretty cynical, but that's Hollywood."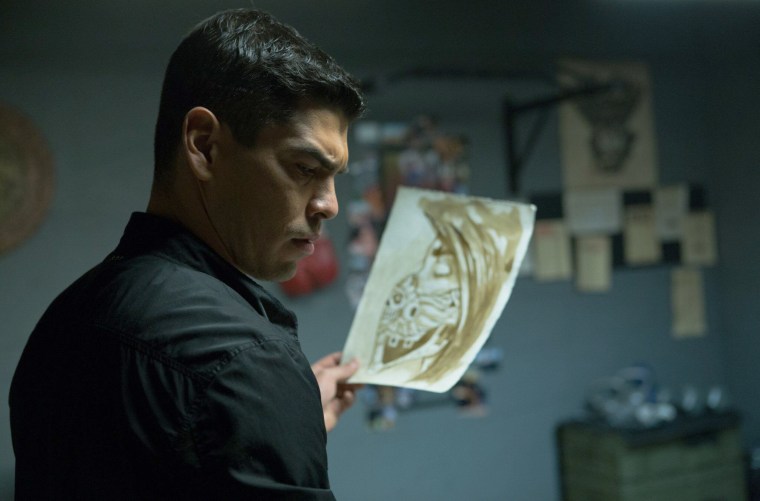 According to the Motion Picture Association of America, Hispanics are about a quarter of frequent moviegoers. Hispanics buy 23 percent of all movie tickets, and have the highest moviegoing rate in the country.
Carnahan is aware that critics may find "El Chicano" too violent. Latinos have decried the way movies tend to traffic in stereotypes about gangs and crime.
"Look, this is a great cast," Carnahan said. "Nobody is playing a gardener or a maid or a nanny in this movie. There are no small roles. That's what matters."
In fact, the National Hispanic Media Coalition urged audiences to see "El Chicano," while addressing this particular issue.
"For those squeamish about stereotypes of Latinos and violence, let me remind you that this phase of Latino/Chicano filmmaking is what Italian Americans and African Americans went through before the studios decided to finance those films without those elements," wrote Alex Nogales, the coalition's president and CEO.
His group supports "El Chicano" as a vehicle that will allow moviegoers to appreciate the talent of Latino/Chicano artists.
As some Latinos wonder where is their "Black Panther" or "Crazy Rich Asians," veteran actress Marlene Forte sees "El Chicano" as a step forward.
"Nobody is ready for change — until change is presented," said Forte, who plays the mother of the title character. "Don't listen to the naysayers who tell you what is not possible. I know what is possible."
In her 30 years as a professional actress, Forte has seen roles for Hispanics become more dimensional. She pointed to Latinas like America Ferrera, Jennifer Lopez and Gina Rodriguez who are not only performers but producers as well. And as more Hispanics become content creators, Forte explained, more opportunities for Latinos will likely follow.
Forte said she is especially proud of her colleagues on "El Chicano."
"Nobody is giving us a break," she said. "We all have experience and training. Nothing is being handed to us."
Mainstream audiences are ready for a movie with an all-Latino cast, Forte added. "I hope that audiences see that our Latino stories, our Hispanic stories, are universal stories. … It is OK to be different, but the challenge in storytelling is finding where we are all the same."
FOLLOW NBC LATINO ON FACEBOOK, TWITTER AND INSTAGRAM.