MIAMI, Florida — A culinary tour of Latin America does not require an airplane ride: Just take a stroll down Miami's Brickell neighborhood, known as Miami's "Wall Street."
In recent years, the once quiet financial district went from keeping bankers hours to experiencing unprecedented residential and commercial development.
Inside the massive glass and concrete facades, shops, cafes, bars, and restaurants are designed to capture the scale and feeling of Spain and Latin America in a city defined by its diversity.
Sticking to the area's all-business roots, we "power lunched" our way through Brickell to take a big bite of what this high-powered but elegant neighborhood has to offer.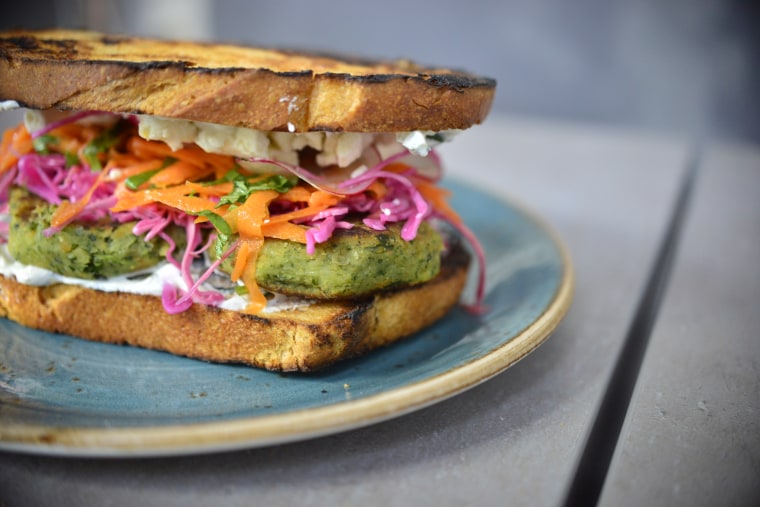 Chef Henry Hané keeps it light at this glass box bistro. The prime steak with chimichurri arrives on a tartine and the braised oxtail on a truffle bun. A traditional Spanish caldoso replaces the rice with barley. Hané touches back to his Peruvian roots with a classic crab and shrimp causa with anticucho aioli.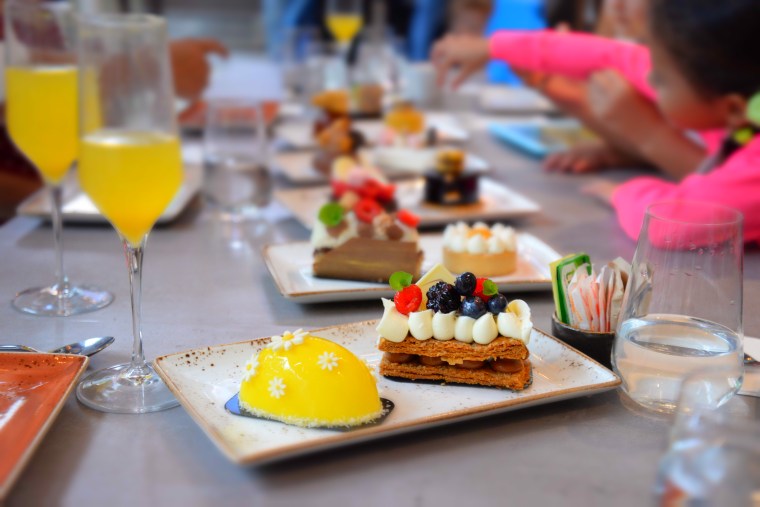 If you're in a hurry, you may want to skip ahead to dessert, and try one of famed Puerto Rican pasty chef and owner Antonio Bachour's jewel-like verrines, cakes, and macarons.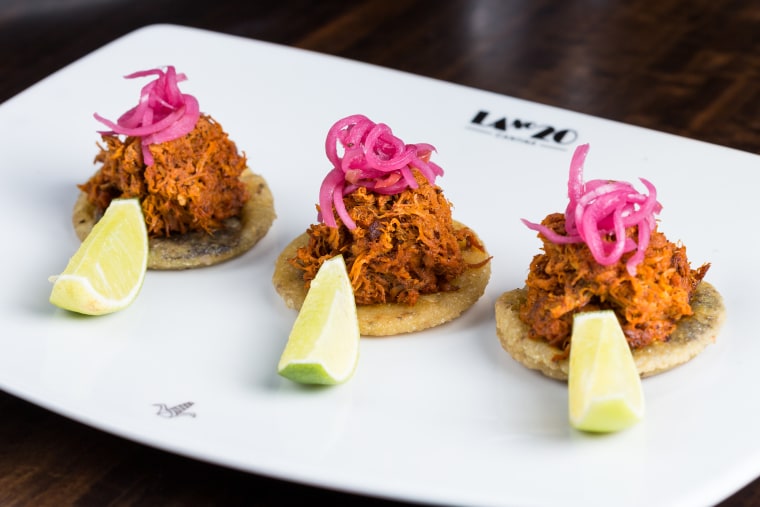 Cantina La Veinte has done a lot to elevate Miami's Mexican food scene since opening under executive Santiago Gomez in 2014. A black onyx bar serving over 260 tequilas and mezcals leads you to a cavernous dining room. Here, Mexican art deco details beautifully set off the folk art that surrounds an open-concept kitchen.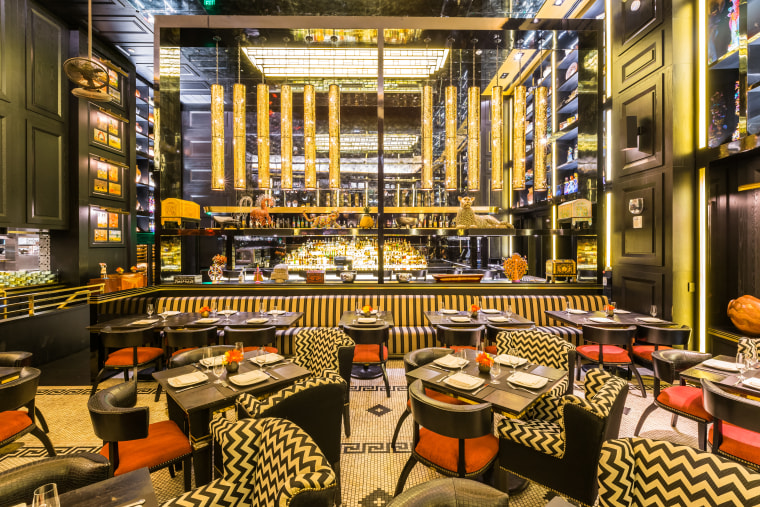 The hyper-refined Mexico City menu runs the gamut between small plates like handmade corn masa sopes and gorditas and heavy hitters like the Tomahawk rib-eye with a sugar cane crust. Check out their deli and market downstairs for a more casual venue.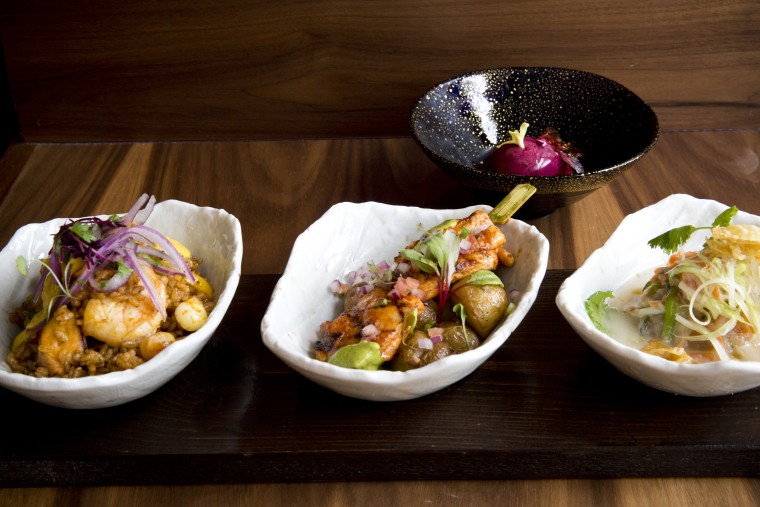 World-renowned chef Gastón Acurio is often described as the ambassador of Peruvian cuisine. With such a heady mission, it's a little surprising that the Miami location of his Peruvian cebichería is so low key.
Executive chef Diego Oka helped open La Mar locations in Lima, Mexico, Colombia, and San Francisco before coming to Miami, so he knows something about transmitting Acurio's culinary perspective while creating a distinctly local experience.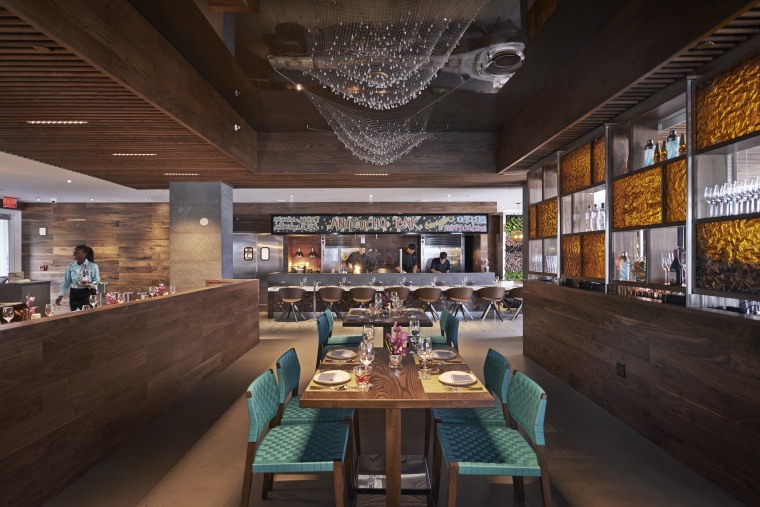 The multi-course express lunch is popular with the business crowd, but everything about the setting invites you to linger — whether it's the anticucho and cebiche bars or the waterfront terrace with panoramic views of Biscayne Bay.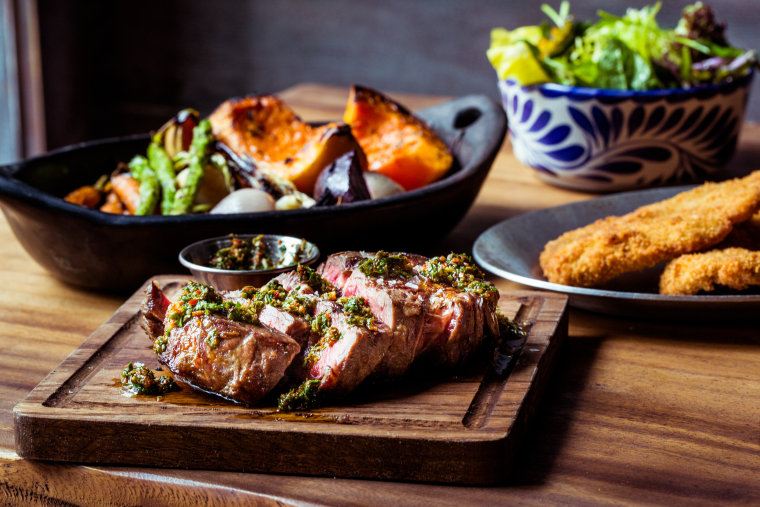 This is the first U.S. outpost of the famed Uruguayan beachfront restaurant Parador La Huella, and at first glance they couldn't be more different. More chic than charmingly shabby, it's missing the ocean views but the bright blue hotel pools on the outside deck reflect the expanding cityscape that surrounds it.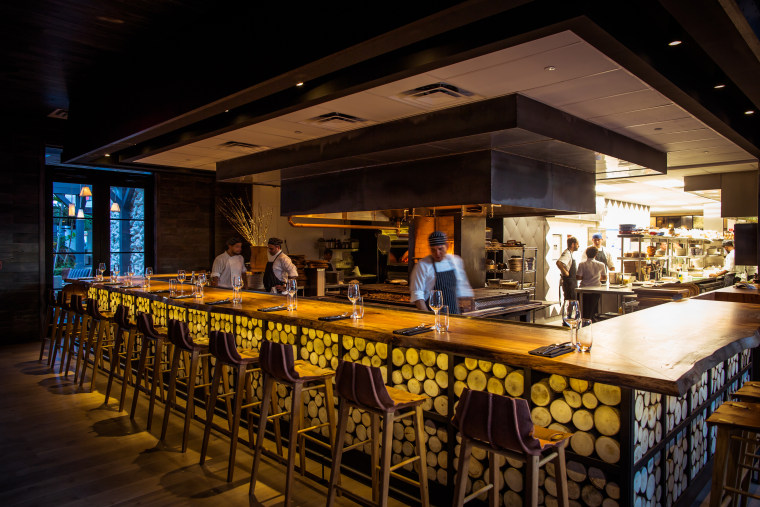 What hasn't changed is the oak burning, wood fire parilla at the heart of the restaurant, churning out sweetbreads and rib-eyes, prawn rice and grilled fish to an appreciative South American expat crowd.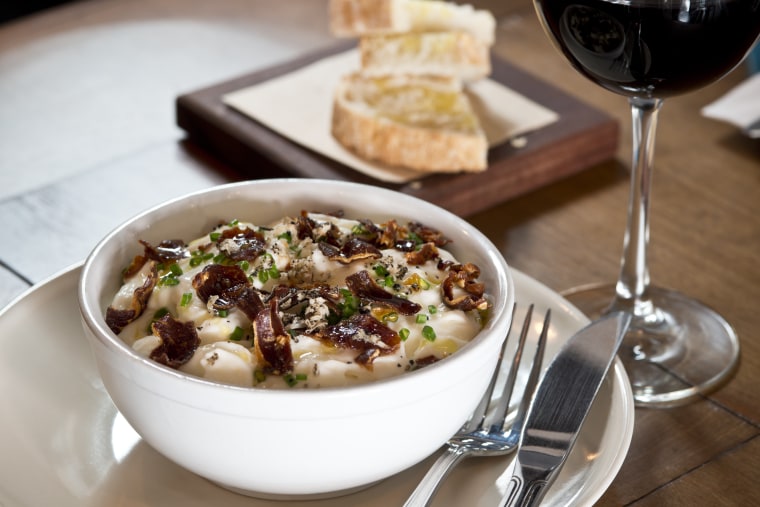 When the chalkboard sign promises that all recipes have been sourced directly from the deepest recesses of the subconscious, you know you're in for a very different kind of experience.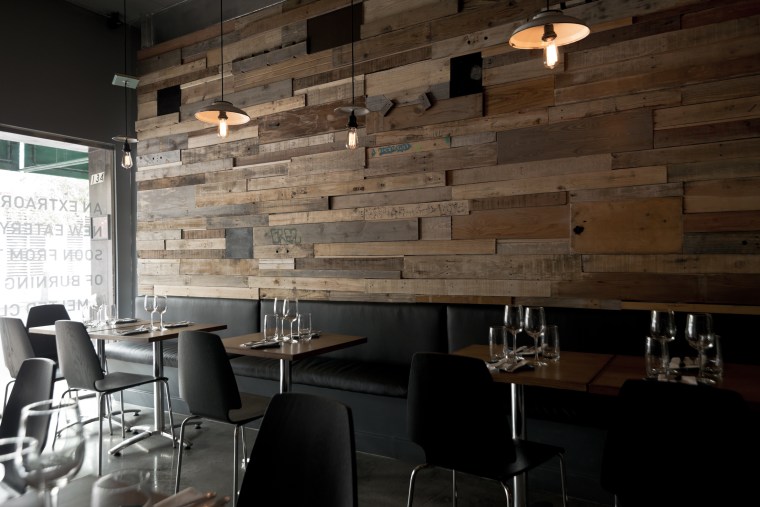 The powders, foams, and gels of Spanish avant-garde cooking are present, but chef Deme Lomas uses them sparingly, allowing the well sourced ingredients that shine through. A classic cold tomato soup comes with a scoop of mustard ice cream, a frisée salad is dotted with cod and tuna belly over a layer of romesco and poached eggs arrive with truffled potato foam and jamón ibérico.
While technically just beyond the borders of Brickell, this Catalán-inspired eatery is the perfect bridge to the downtown galleries and museums that helped fuel the area's current upswing.