From Colombian to Peruvian to Mexican cuisine, Latina food bloggers shared some of their favorite holiday dishes. We also give you the recipes in case you are inspired. Disfruten - enjoy!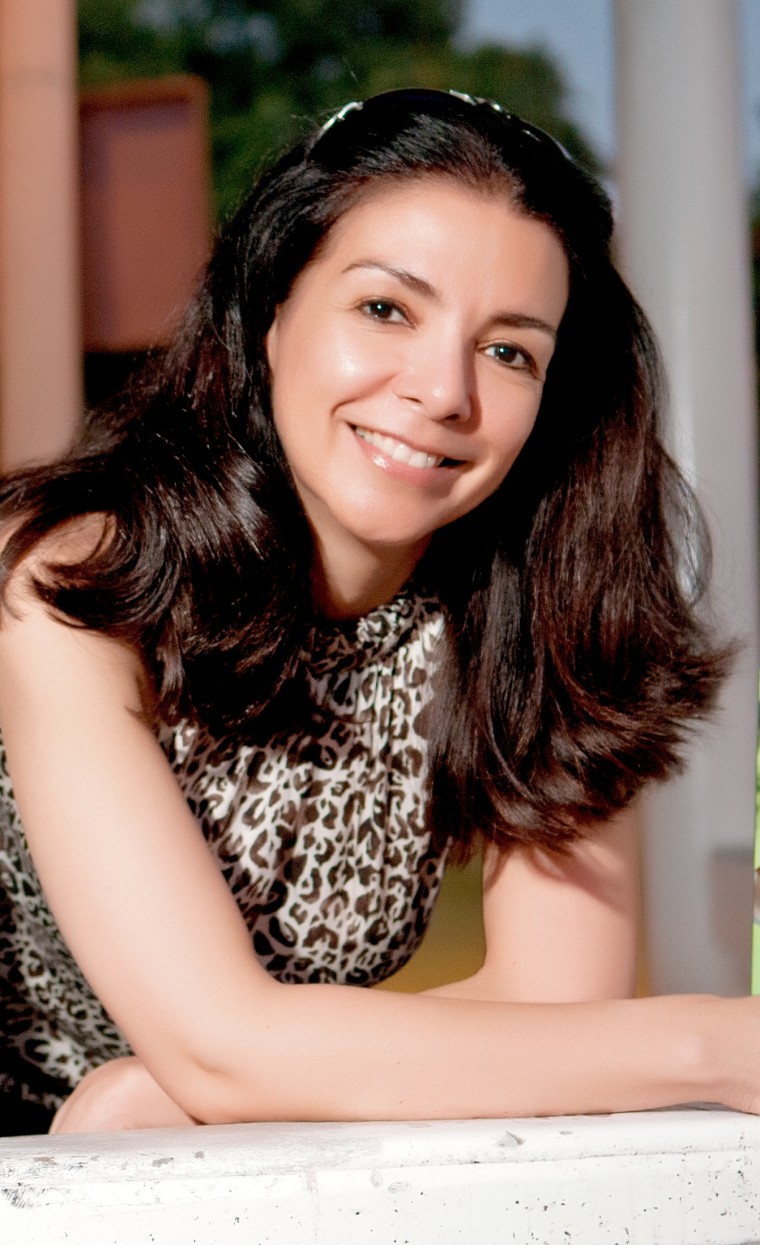 Name: Morena Cuadra
Heritage: Nicaraguan/Peruvian
Blog: Peru Delights
In 2011, Cuadra's daughter, Morena Escardo, wanted to write about Peruvian food and help others learn how to make the same dishes they got to enjoy at home. Cuadra, who is a trained cook and had editing experience, learned more about blogging and PeruDelights.com was born. Eventually, Cudra and her daughter published two cookbooks inspired by Peruvian traditional food: The Everything Peruvian Cookbook and The Peruvian Kitchen. Her daughter has also published a book, Detox Juicing: 3-Day, 7-Day and 14-Day Cleanses for Your Health and Well-Being, which Cuadra also co-authored.
Christmas Rice with Balsamic Syrup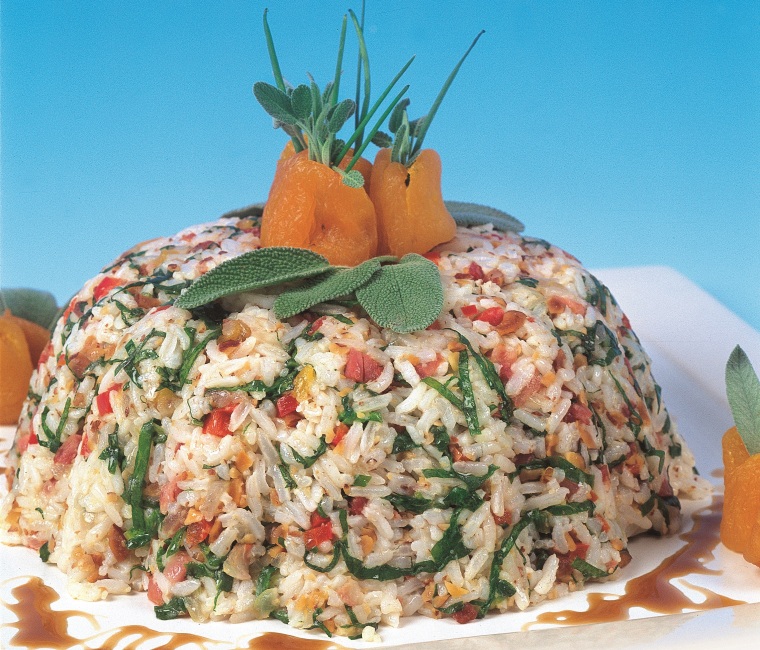 "Rice is my favorite side dish! For Christmas, it is always full of vegetables, dried fruits, nuts, or fried angel hair pasta, to give it color and texture. This one is delicious and I could eat it by itself any time of the year. The balsamic syrup is amazing and you will love it. You can substitute the rice in this recipe with wild or brown rice."
Find the recipe here.
Panetón Filled with Ice Cream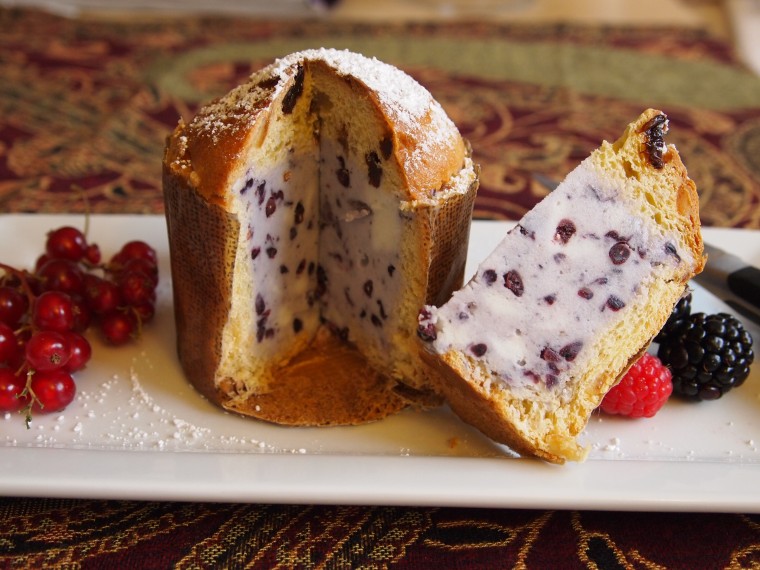 "Panetón is the Peruvian version of Italian panettone. In Peru, there is no Christmas without this sweet and tender bread--studded with candied fruit--or to have the traditional chocolatadas (cups of hot chocolate with panetón slices) with family and friends. Many times, I ended up with lots of panetón and didn't know what to do with them. One day I decided to stuff some of them with ice cream, and used part of the tender crumbs to make bread pudding. Those desserts became a delicious tradition for my kids."
Find the recipe here.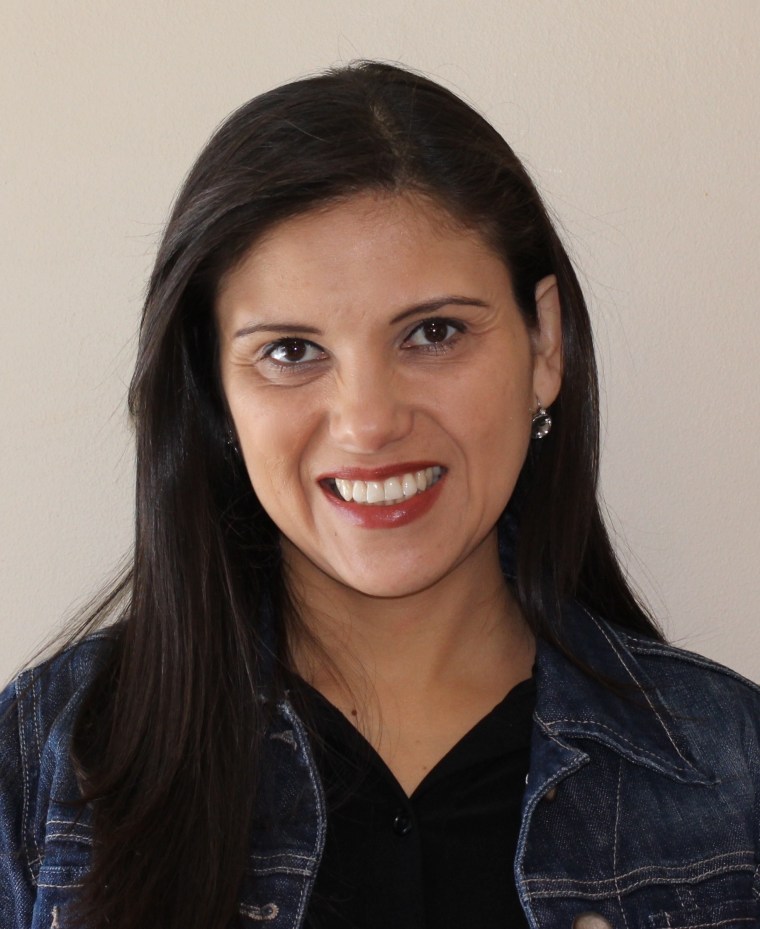 Name: Erica Dinho
Heritage: Colombian
Blog: My Colombian Recipes
Dinho has been blogging since early 2009 and was inspired by her grandmother, who was an amazing traditional Colombian cook. Dinho's hope is that other non-Colombians will be able to discover this rich cuisine at the same time Colombian culture and traditions. Born and raised in Medellín, Colombia, Dinho now lives in Connecticut and cooks her native country's traditional dishes as a way to connect to her culture and share her heritage with her American family and friends.
Pernil Asado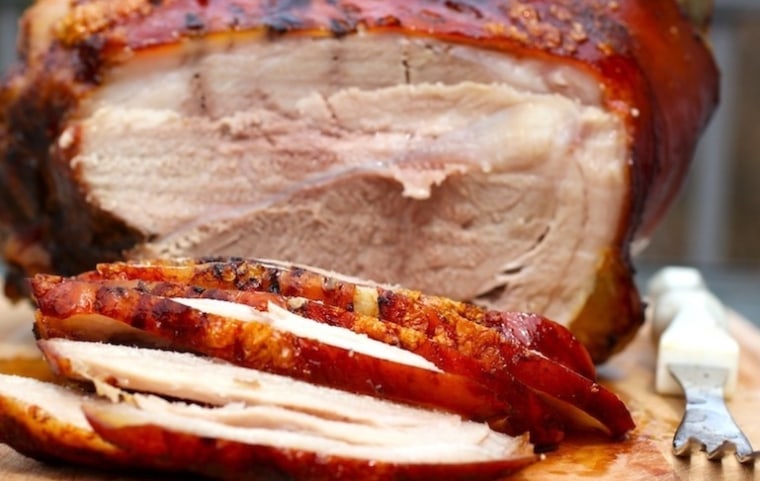 "Growing up in Colombia, Christmas Eve and New Year's Eve dinners at my grandmother's house always centered around food and family. The table would be filled with all sorts of amazing dishes! This Colombian-Style Roasted Pork Leg is my grandmother's recipe, which is a family favorite, but my mom and aunts make it just as well as my grandmother."
Find the recipe here.
Arroz con Leche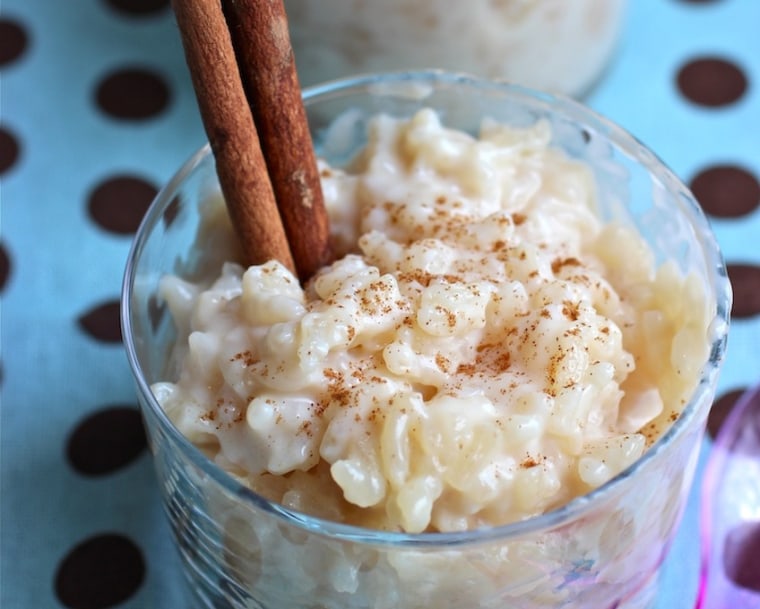 "Arroz con Leche is one of my favorite Colombian desserts. It was one of the desserts my grandmother always had on the table during the holidays. For decades, my mom, grandma and aunts have been making this recipe. I can't recall a Christmas when this dessert wasn't on our table. There is something tremendously comforting about Arroz con Leche and this version is sweet, creamy and absolutely delicious!"
Find the recipe here.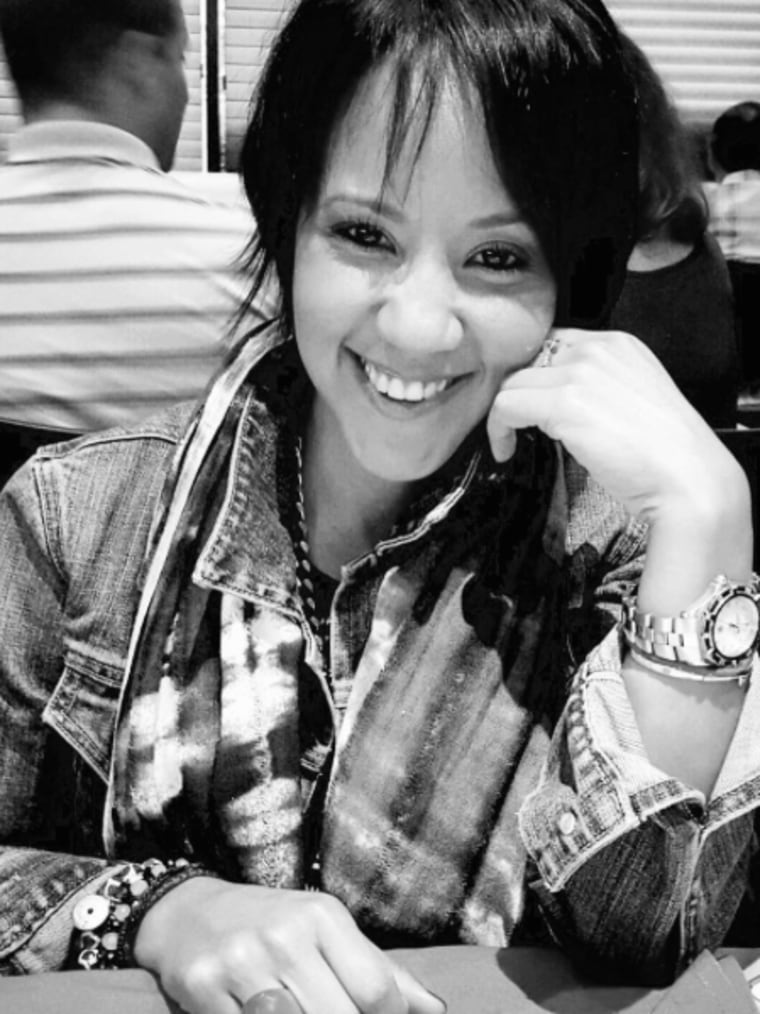 Name: Bren Herrera
Heritage: Cuban
Blog: Flanboyant Eats
To Herrera, food has always been a way to show her love to friends and family, and she thoroughly enjoys entertaining (and feeding them). She launched Flanboyant Eats in 2008 as a way to honor her mother's recipes, which were mostly Cuban ones. The recipes she offers on her site now take inspiration from "all over" as her work has taken her on a journey to uncover all the special food trends around the world, though she always retains her Cuban inspiration.
Toasted Coconut and Hazelnut Coquito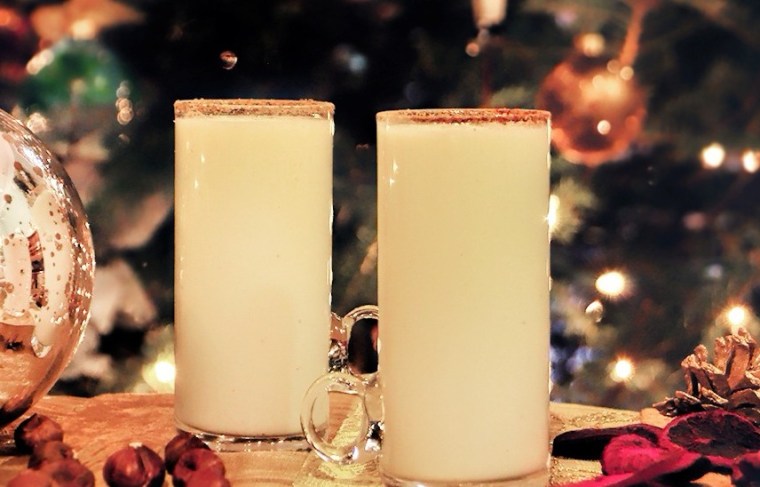 "Eggnog wasn't a real star in our house growing up. I've always loved it but no one else in our family cared for it. I've never made the famed Cuban version, crema de vie, which is still enjoyed in Cuba and in most Cuban-American homes during the holidays. My inspiration to make this one was mostly out of my love for coconut and hazelnut, a combination of flavors that'll make your eyes sparkle."
Find the recipe here.
Cuban Style Beignets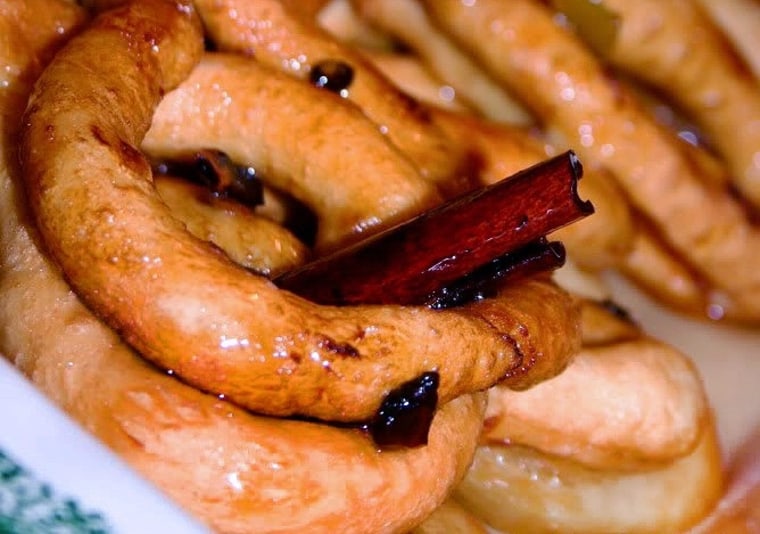 "Cuban beignets are beloved on my island but also here in Cuban homes. I grew up eating these delicious 8-shaped doughnuts but not as often as I'd like to recall. The kneading of a variety of root tubers make them so cumbersome but so worth it. I finally learned how to make them and they literally changed my life. These beignets will make you new and amazing friends for life."
Find the recipe here.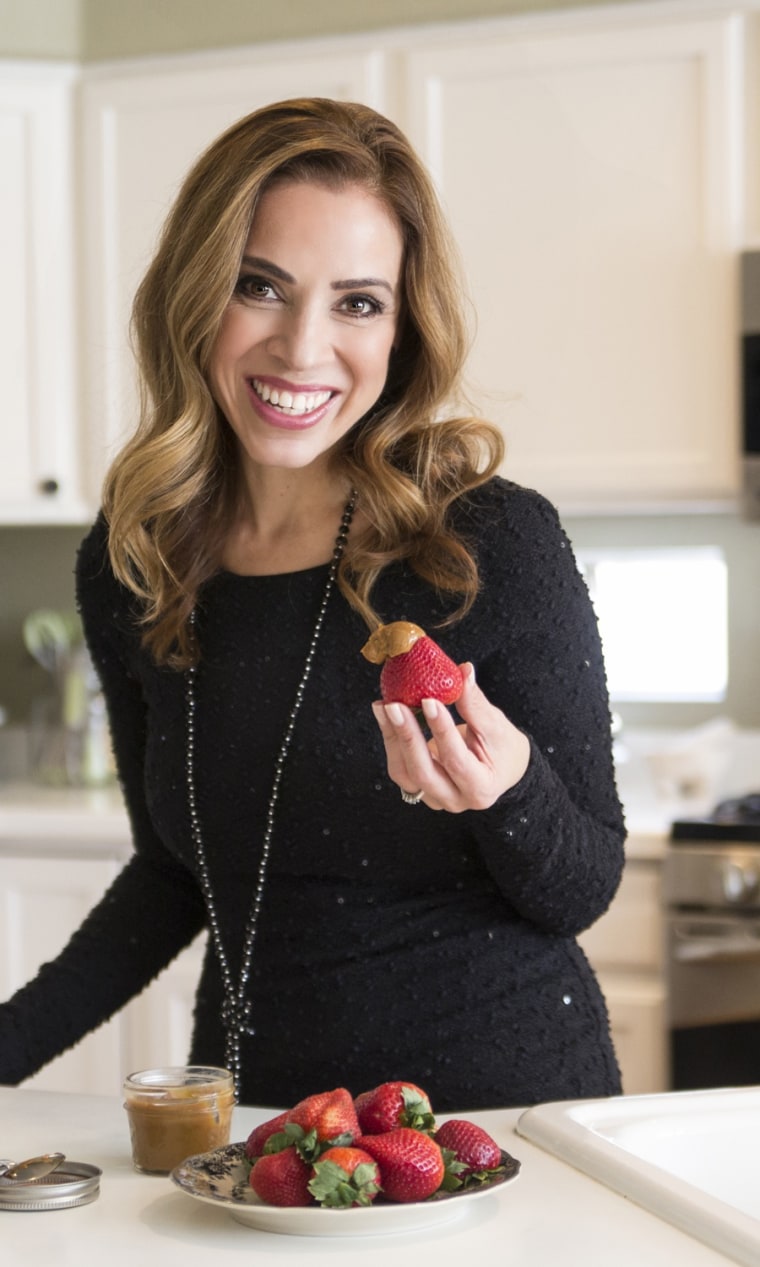 Name: Yvette Marquez
Heritage: Mexican
Blog: Muy Bueno Cookbook
When Marquez started blogging in 2010, her ultimate goal was to write a family cookbook. Her blog became a space where she could share her recipes with family and friends before she got her book "Muy Bueno: Three Generations of Authentic Mexican Flavor" published. By that point, blogging had already turned into a full-time career and she continues to share many different Mexican-style recipes. Marquez is now producing her own videos and she also co-authored a cocktail book this past spring. Born and raised in El Paso, Texas, she now lives in Colorado with her husband and two children.
Coctel de Camarones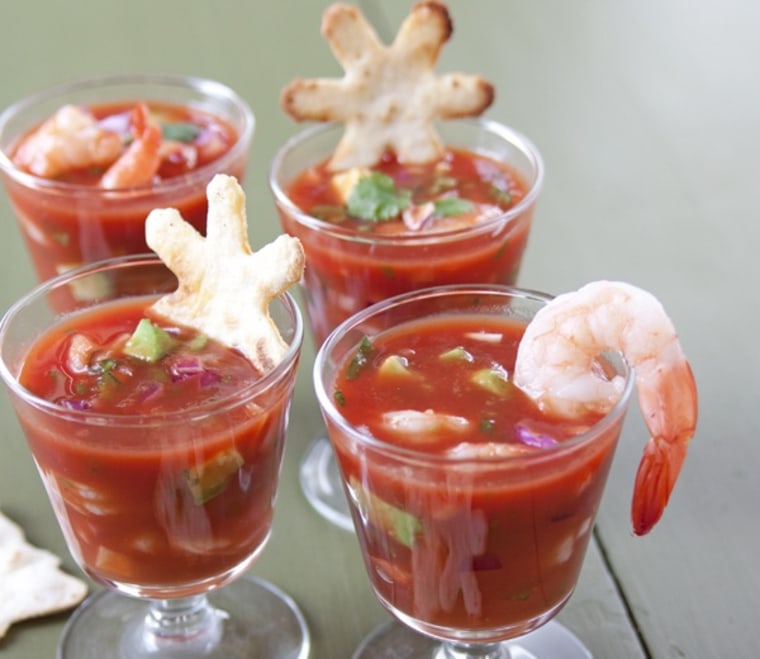 "I love to make this spicy shrimp cocktail for Christmas Eve and Christmas Day. My mom used to sell Mexican shrimp cocktail at our family grocery store. She would make it daily and sell it in clear plastic cups with a side of saltine crackers. A bottle of Tabasco sat on the counter for customers to spice up their own cup. It was a barrio favorite."
Find the recipe here.
Champurrado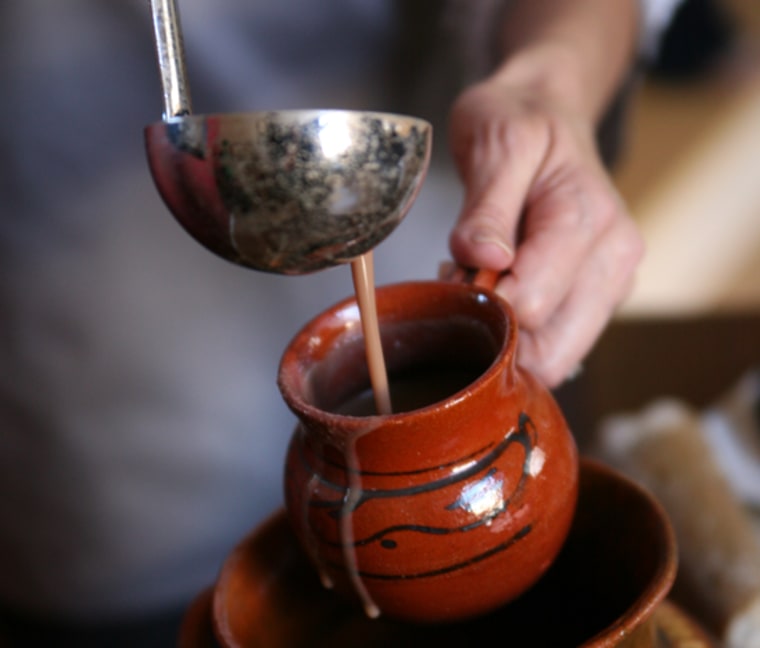 "My grandma made this thick chocolaty drink to help us warm up in the morning. If the champurrado was too hot, I remember her pouring it back and forth between two cups to cool it off. Champurrado is a very popular drink during Dia de los Muertos and Las Posadas during Christmas season."
Find the recipe here.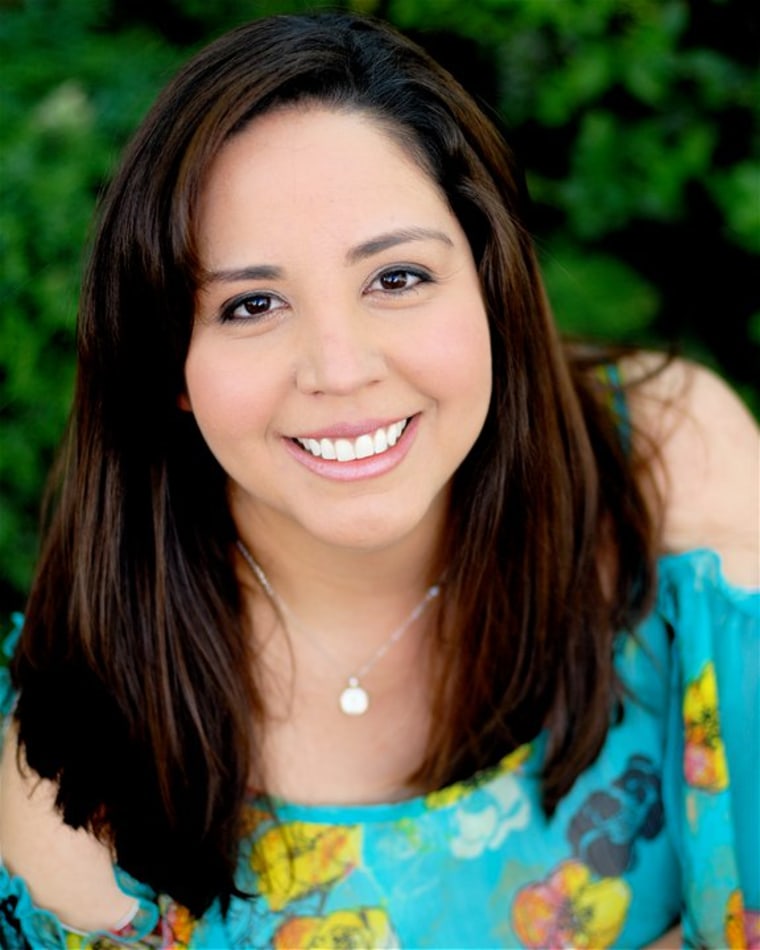 Name: Ericka Sanchez
Heritage: Mexican
Blog: Nibbles & Feasts
Born in Torreón, Coahuila, Mexico, Sanchez used to spend the majority of her summers in the kitchen of her grandmother's miscelánea (convenience store). Now living in Los Angeles, CA, Sanchez's recipes originate from her mother's and grandmother's cooking back in Mexico. She began chronicling her family's recipes in 2010 to easily share them with family and friends. Instead of endless email chains, she created her blog to easily keep track of all the different dishes she was sharing.
Jalapeño and Cactus Tamales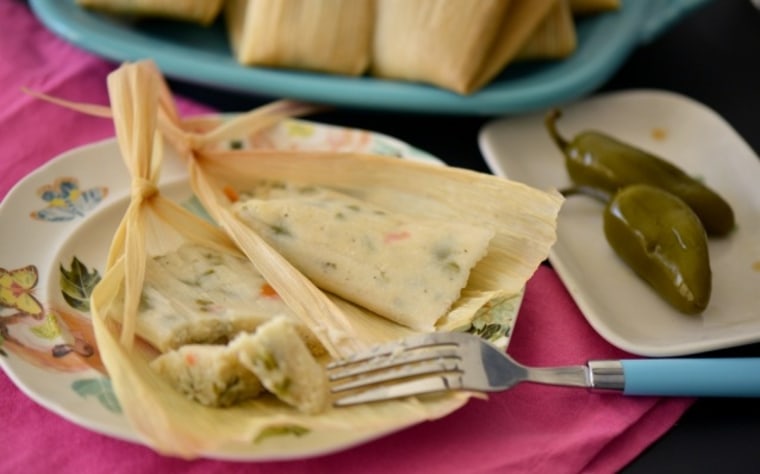 "Tamales are a must during the holidays. My family gathers every year right before posadas and celebrates the season with a tamalada. From the kids to the grandmas, everyone has a job in this perfectly organized assembly line. The children soak the leaves and hand them off to the masa spreader, then the filler and last, the tamal folder. This recipe of jalapeño and cactus tamales is easier than the typical chile colorado tamales. The cactus and jalapeño pieces are incorporated in the masa, giving every bite texture and delicious flavor."
Find the recipe here.
Alfajores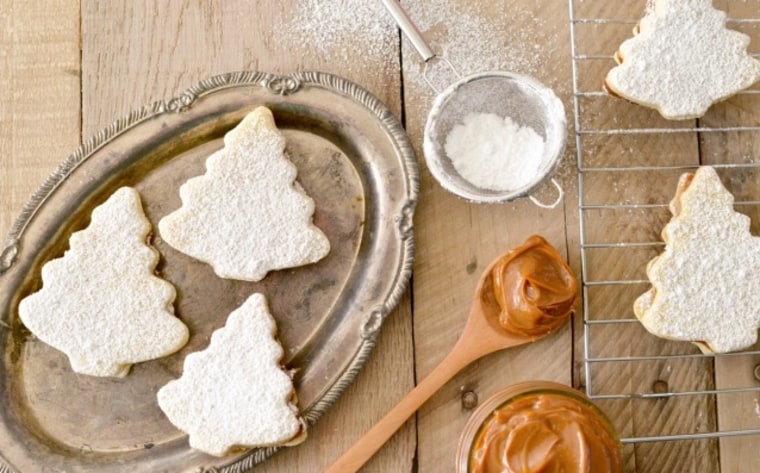 "Alfajores are one of my favorite cookies simply because there is a thick layer of dulce de leche sandwiched in between dusted sugar cookies. I usually shape them into Christmas trees with a cookie cutter and give them as gifts to friends, family and school teachers."
Find the recipe here.