Mario Benabe, 24, teaches special education mathematics at Bronx River High School in New York City as a Teach For America corps member. The school is just minutes away from where he grew up, so he shares the same background as many of the students he teaches.
"They see me as a role model and as a mentor," Benabe said about his students. "And a lot of it is because I look like them. I sound like them. I dress like them. I come from the same neighborhood that they know, so I'm someone they can identify with."
Benabe, who's pursuing a master's degree in teaching, said many of his students are Latino and live in low-income households. And like him, many of them don't have family members who have graduated from college. He sees it as a personal responsibility to help students set high expectations and instill in them the mentality of going to college.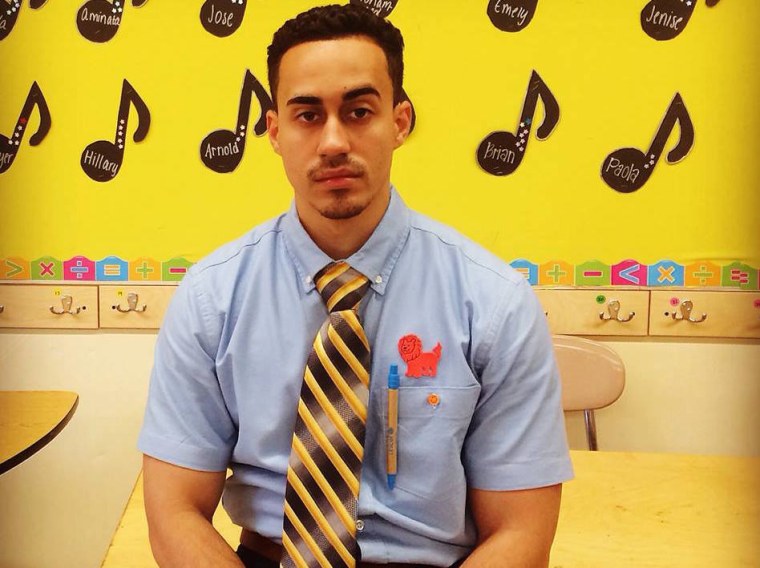 Benabe is just the type of teacher that Teach For America wants more of. The national teacher corps has pledged to recruit 2,400 Latino undergraduates and young professionals to teach in low-income public schools nationwide over the next three years. It wants at least 30 percent of them to have a background in science, technology, engineering or math (STEM).
Teach for America corps members agree to teach for two years in low-income communities across the country. After the program a majority choose to stay in teaching and are hired in schools around the country.
Across the U.S., about 25 percent of kindergarten to 12th grade students identify as Latino, compared to only 8 percent of teachers, according to Teach For America.
RELATED: Educators Jill Biden, Erica Castro Call On Latinos To Teach
Teach for America's Viridiana Carrizales said those numbers "need to change" and recalled how she only had a handful of Latino teachers throughout her K-12 education—and even through college. She also pointed to the benefits of having more Latino teachers.
"We know that teachers who share the background of their students can have a profound additional impact," Carrizales said. "Latino teachers have a significant opportunity to serve as role models for their students and to build strong relationships with families through their shared culture and language."
The pledge by Teach For America to recruit more Latinos is in response to the White House Initiative on Educational Excellence for Hispanics' 25th anniversary call to action.
It also comes as Teach For America faces criticism for recruiting predominately white students from prestigious colleges who don't reflect and aren't able to relate to the populations it serves: students who live in low-income neighborhoods with large populations of Latinos and African Americans.
RELATED: Voices: Diploma In Hand, DREAMer Returns To Phoenix To Teach
In response, Teach For America says its stepping up efforts to attract a more diverse pool of applicants. This year, about 15 percent of the incoming teachers—some 600 educators—are Hispanic. About half are people of color, and about 35 percent are first in their family to graduate from college.
In addition, Teach for America has also recruited recipients of Deferred Action for Childhood Arrivals, a federal program that allows undocumented youth who came to the United States as children to stay and work temporarily. Carrizales, who was once an undocumented student herself, is now Teach for America's Director of DACA Corps Member Support.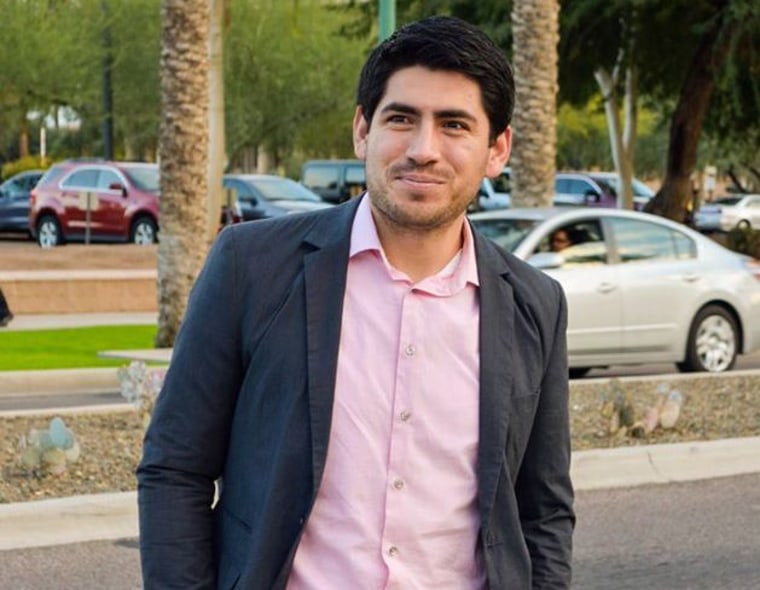 Approximately 90 DACA recipients are part of Teach For America this year, including 26-year-old Jose Patiño. He teaches math at Agua Fria High School in Avondale, Ariz., as a Teach For America corps member.
Patiño said he wants to influence his students—many of whom are Latino and undocumented—to go to college just like two of his high school teachers influenced him.
Growing up as an undocumented student, Patiño didn't think he had the talent or ability to attend college, but his high school math and history teachers believed he did. They encouraged him to go to college and told him all he needed to do was to believe in himself.
Fast-forward to today, Patiño has a bachelor's degree in mechanical engineering from Arizona State University and is a math teacher.
"I remembered how much my teachers influenced me when I was in high school, so I wanted to do the same," Patiño said, explaining why he decided to become a teacher.