Pharr, TX – Always having traveled freely within the United States despite their legal status, several young immigrant teachers now working in the Rio Grande Valley (RGV) in the Texas-Mexico border say they are seeing how different daily life is in this region.
Teach for America (TFA), a nonprofit organization which places young people as teachers in underserved communities, has recruited and placed 44 DACAmented teachers in 10 regions throughout the country.
DACA refers to Deferred Action for Childhood Arrivals; under the directive started by President Barack Obama, it allows undocumented young immigrants who were brought to the U.S. as children and young teens to apply to work and study without fear of deportation. DACA has to be renewed every two years.
Due to the impact immigration has on the RGV due to its proximity to the U.S.-Mexico border, the training session given by DACA Corps Member Support Director Viridiana Tule Carrizales on Sat. May 2 focused on educating teachers about DACA and informing them of what they can do to help undocumented students pursue a higher education.
In addition to the training sessions, Carrizales who is also a DACA recipient, provides support to TFA's DACAmented teachers and encourages them to share their story with their students.
DACAmented teacher Rosario Quiroz spoke of how losing her wallet containing her work authorization permit and driver's license was a frightening experience.
"I felt like I was trapped here…not being able to leave because I knew that I would have to cross the checkpoint in Falfurrias," said the Columbia University graduate of her first weeks teaching in the region. "There was a constant fear of 'what if I get pulled over?'"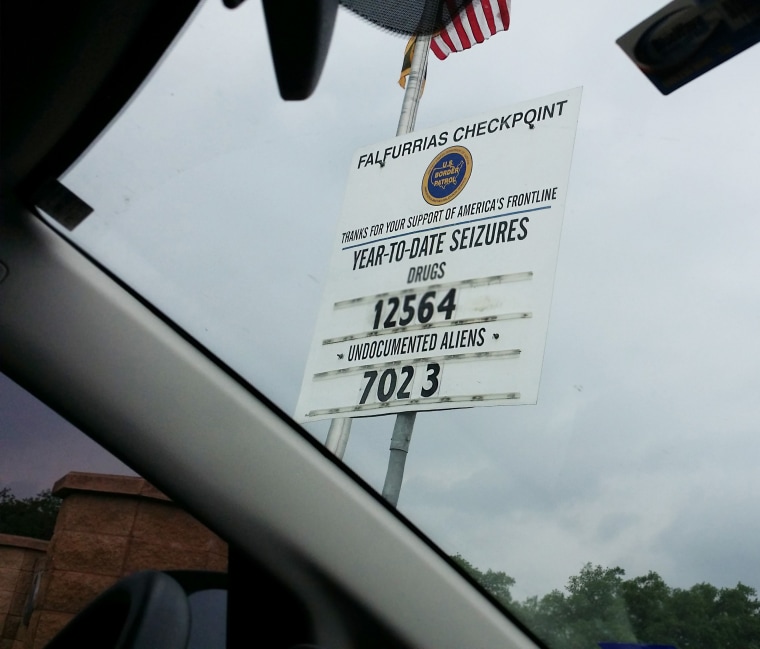 For Quiroz, who was born in Coahuila, Mexico and brought to the U.S. when she was 7, sharing her personal story led her to develop a unique bond with her class.
"I feel this has allowed me to connect with students and be there for them in a different type of way," the 4th grade teacher said. "I had a student who didn't have his mom here because she was deported."
The 26-year-old, who grew up in North Carolina, spoke of how being undocumented became a challenge for her in high school.
"I was 15 or 16 and I couldn't get my driver's license…that's when I saw doors close in my face," said Quiroz. "Somebody at the DMV (Department of Motor Vehicles) actually told me that he was going to report my status and have me deported."
Despite the hardships she faced growing up, Quiroz earned a full ride to Columbia University in New York. She continued living in the city after she graduated with two bachelor's degrees in Sociology and Sustainable Development in 2011.
Like Quiroz, Marcos Bargas, a DACAmented 12th grade English teacher in San Benito High School felt firsthand the fear of not being able to cross the Falfurrias checkpoint if his DACA work permit, which was up for renewal, did not come in time.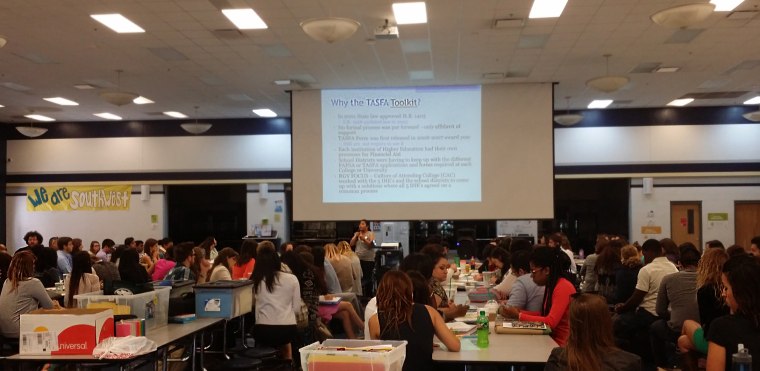 "From what I experienced, I can only imagine what those who don't have the opportunity to go through that checkpoint feel," said Bargas, 30, who graduated from Stony Brook University in New York. "It (the Rio Grande Valley) is a cage that does not allow you to grow personally or intellectually."
Born in Oaxaca, Mexico, Bargas was first brought to the U.S. at the age of 14. Before moving to New York to attend college, Bargas lived in California where he made a living working in the fields.
Bargas was so worried about his DACA authorization expiring while he was near the U.S.-Mexico border he was willing to lose his job if it meant going back to the New York area and feeling safer.
"I loved my job, but I could not stay at this place," he shared, "...I just couldn't risk it."
The Rio Grande Valley Border Patrol Sector, which covers about 34,000 miles of South Texas, currently has nine stations, two checkpoints, air and marine operations and an intelligence office. Located 70 miles north of the Rio Grande Valley River, the Falfurrias Border Patrol Station runs a three-lane traffic checkpoint on Highway 281.
According to U.S. Customs and Border Protection(CBP), the station's primary responsibility is to maintain traffic check operations to "detect and apprehend terrorists" and "prevent the passage of illegal aliens and or/contraband" from the border area to major cities via Hwy 281. And because of the CBP's "100-Mile Rule," agents have the right to stop, detain and search any person at Ports of Entry and within 100 miles of the border.
Based on their personal experiences and the training, teachers expressed having a new sense of understanding of the difficulties students and parents face.
"It's made me realize that the Rio Grande Valley is a really hard place to be," said Quiroz, saying she felt more "free to move around" in other states. "...That's not the reality here," Quiroz said.
Based on information from the Migration Policy Institute, there has been a 326 percent increase in apprehensions in the RGV sector since 2011. Additionally, with more than 256,000 apprehensions in 2014 – the highest number ever recorded in a single patrol sector—the RGV alone accounted for 53 percent of all border-wide apprehensions.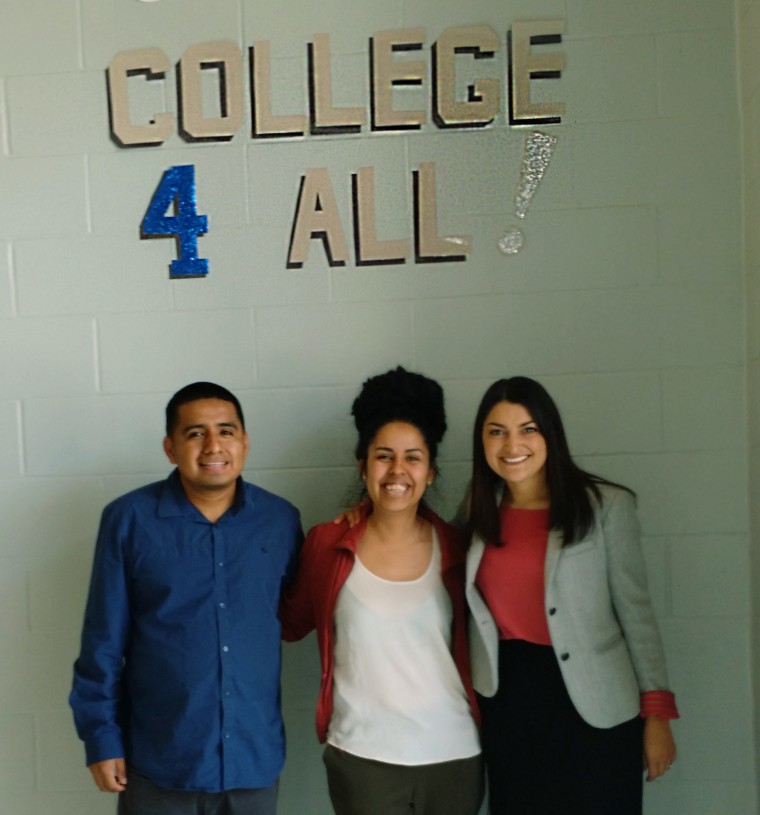 As a result, according to Jose Gonzalez, who currently teaches in Raymondville, Texas a city in the RGV, learning about the checkpoint during the training gave him a sense of urgency to help his students.
"The checkpoint in Falfurrias is a constant reminder of barriers that some of my students and their families face," shared the 7th grade teacher from McAllen, Texas. "The session included information and tools that I will start using immediately."
Consequently, the teachers realized the importance of their roles inside and outside the classroom.
"The session reminded me that my students need me to be an advocate for them in ways that are beyond the traditional notions of teaching," said Gonzalez.
As for other educators in the Rio Grande Valley, Rosario Quiroz advised them to listen to their students and to think of their lives beyond the walls of their classrooms.
"We have to understand the stories of some of the students and their parents, and realize that they need your support," Quiroz said. "They don't need to be criminalized."