The family of a teen who died in Vieques, Puerto Rico, is blaming the lack of proper medical equipment and facilities they say could have kept her alive.
Jaideliz Moreno Ventura, 13, died three days ago after suffering flu-like symptoms.
Vieques, a smaller island off the coast of Puerto Rico, has not had a functioning hospital since it was destroyed during Hurricane Maria more than two years ago; it hasn't been rebuilt yet.
Puerto Rico's Health Secretary, Rafael Rodríguez Mercado, has ordered an investigation into the circumstances surrounding her death.
Jaideliz's family say they took the teen to a hospital in the Puerto Rican mainland for observation on Friday after she had flu-like symptoms. She was tested for influenza, and after the tests came back negative, they went back to Vieques.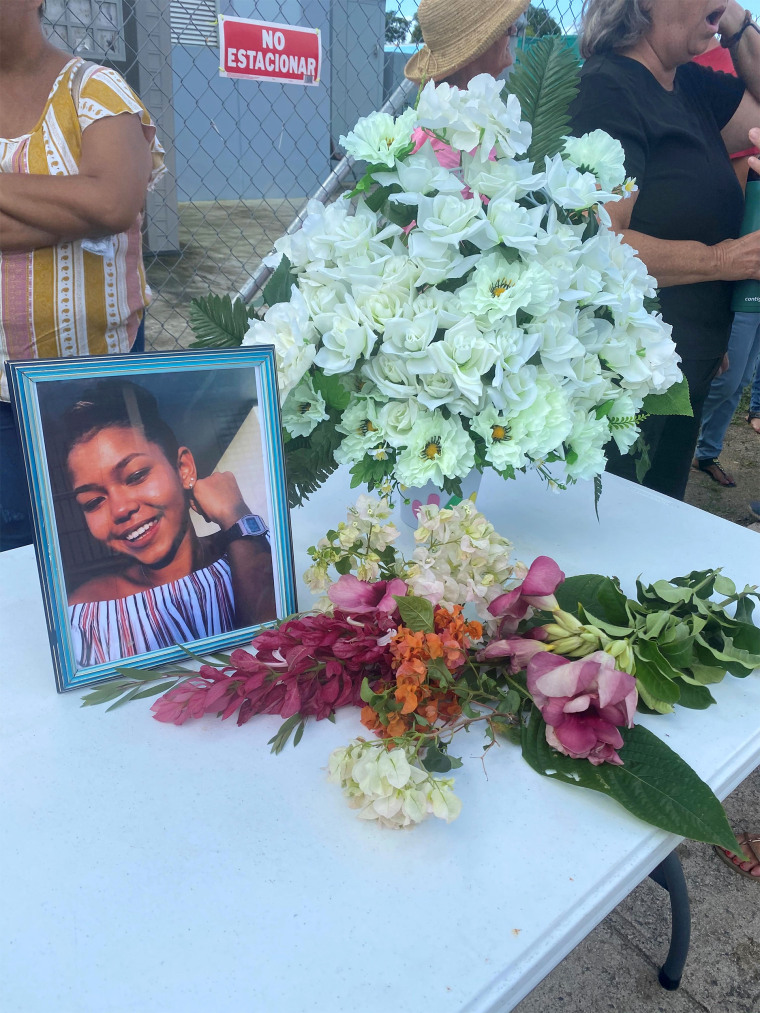 On Sunday, her symptoms got worse and she started convulsing, according to previous reports.
Her family took her to Vieques' local clinic, the Center for Diagnostics and Treatment, as quickly as they could, José Ventura, a cousin, told NBC News.
Once there, the clinic was not equipped to help Jaideliz —Ventura said the facility did not have a functioning respirator to give her the oxygen she needed when her levels plummeted. Instead, the facility only had a smaller, manual pump.
The teen died as they tried to get her to the mainland on an air ambulance.
"If we had more resources, she would be with us right now," Ventura told NBC News. "They have forgotten about us."
Even though the facility destroyed by Hurricane Maria lacked a formal "hospital" designation, the community health care center housed the small island's clinic for veterans as well as the only labor and delivery room in Vieques, which is located about seven miles off Puerto Rico's eastern coast. Since then, residents of Vieques have been traveling by ferry or airplane to seek the proper medical help.
In December, Democratic lawmakers demanded a probe into FEMA's failure to rebuild the smaller island's hospital facility. This followed a letter sent by the lawmakers in May seeking answers on the issue.
The girl's family held a vigil in Vieques on Wednesday and begged for more supplies on the island.
The family said they "don't want Jai's death to be in vain."
Jaideliz's mother called for their right to "have a dignified hospital, with medical equipment and supplies —so that no other mother will have to go through what I am dealing with now."
Follow NBC Latino on Facebook, Twitter and Instagram.