Odyssean journeys of migration by Dominican boys, secret messages from underworld goddesses and Mexican gods and photographic volumes that capture the beauty and grace of Latin America: these 10 books by Latino authors published in 2015 will make you reflect, laugh, think and enjoy.
Border tales with a Dantean twist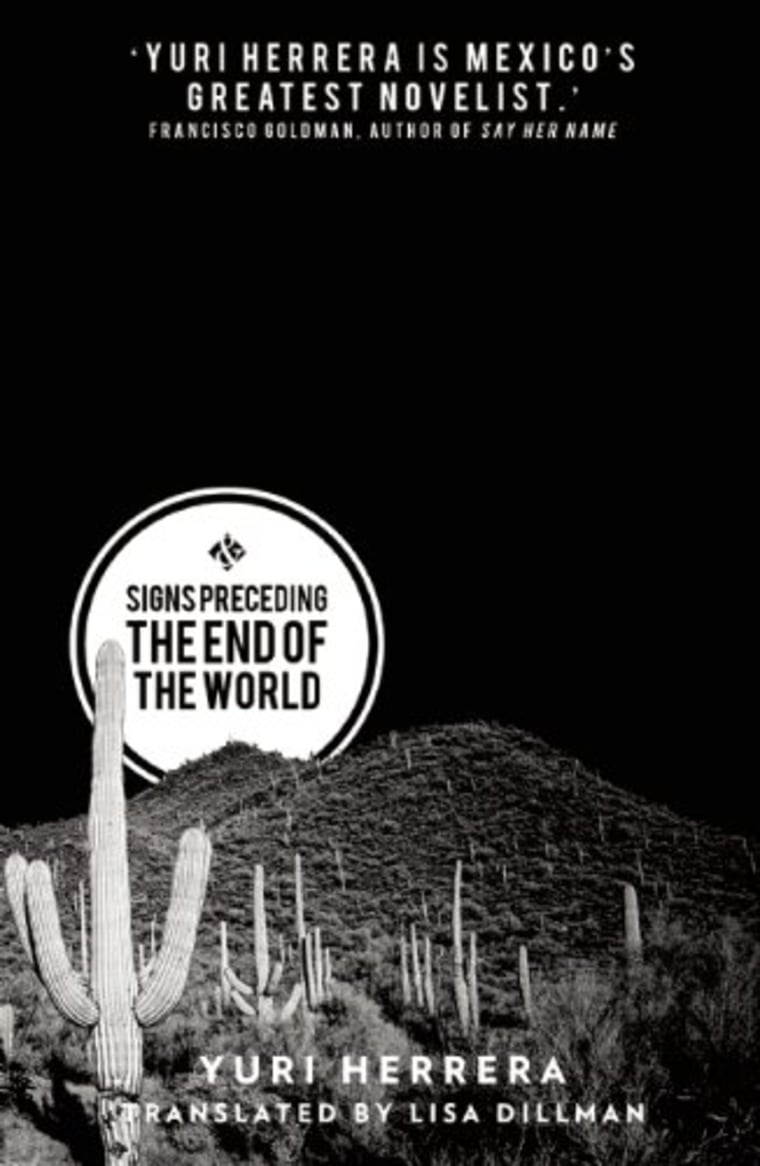 Signs Preceding the End of the World (Señales que precederán al fin del mundo) by Yuri Herrera
Critics are hailing Signs Preceding the End of the World as one of the best novels written in the Spanish language in the last ten years. And now we get to read it in English. What is deliciously wonderful about this book is that Yuri Herrera, the Mexico born and New Orleans-based novelist, managed to write this epic novel in one hundred pages. Herrera's talent is so extraordinary that one of the critics warned writers to beware of writer's envy. This is Herrera's third novel and the first to be translated into English. (If you read in Spanish, it might be worth picking up all four in español since inevitably some things are lost in translation.) It tells the story of a young woman, Makina, who is charged to cross the U.S. Mexico border to deliver two secret letters to her long-lost brother—one from their mother, the other from the God of the Mexican underworld. On the surface, this book is about physical crossings, but soon readers discover that the story is an exploration of deeper and layered journeys —physical, cultural, political, intellectual, and spiritual.
A photographic love letter to South America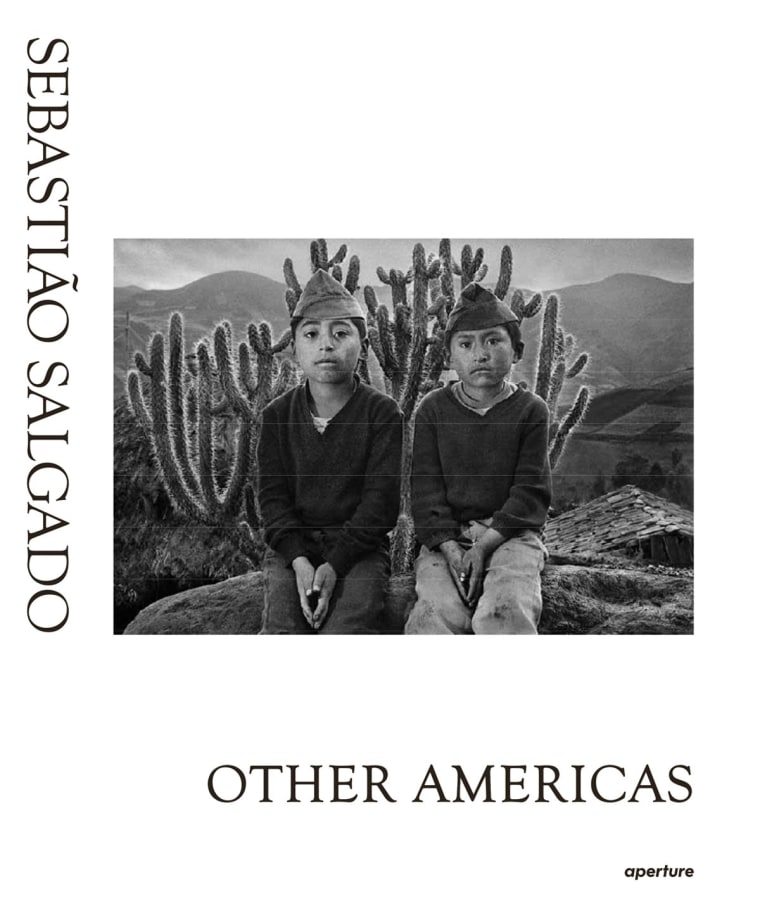 Sebastião Salgado: Other Americas
The people of South America are portrayed with dignity and tenderness in this impressive collection of prizewinning Brazilian photographer Sebastião Salgado's latest coffee table photography book. The photos featured in the volume, Other Americas were shot between 1977 and 1984 during Salgado's travels to Brazil, Ecuador, Peru, Guatemala, and Mexico. Forty-nine photographs are included and range from breathtaking landscapes to spiritual rituals, weddings, funerals and everyday life. Salgado captures in black and white the majesty of a land and its people without resorting to poverty porn.
Of teeth and Mexican factory workers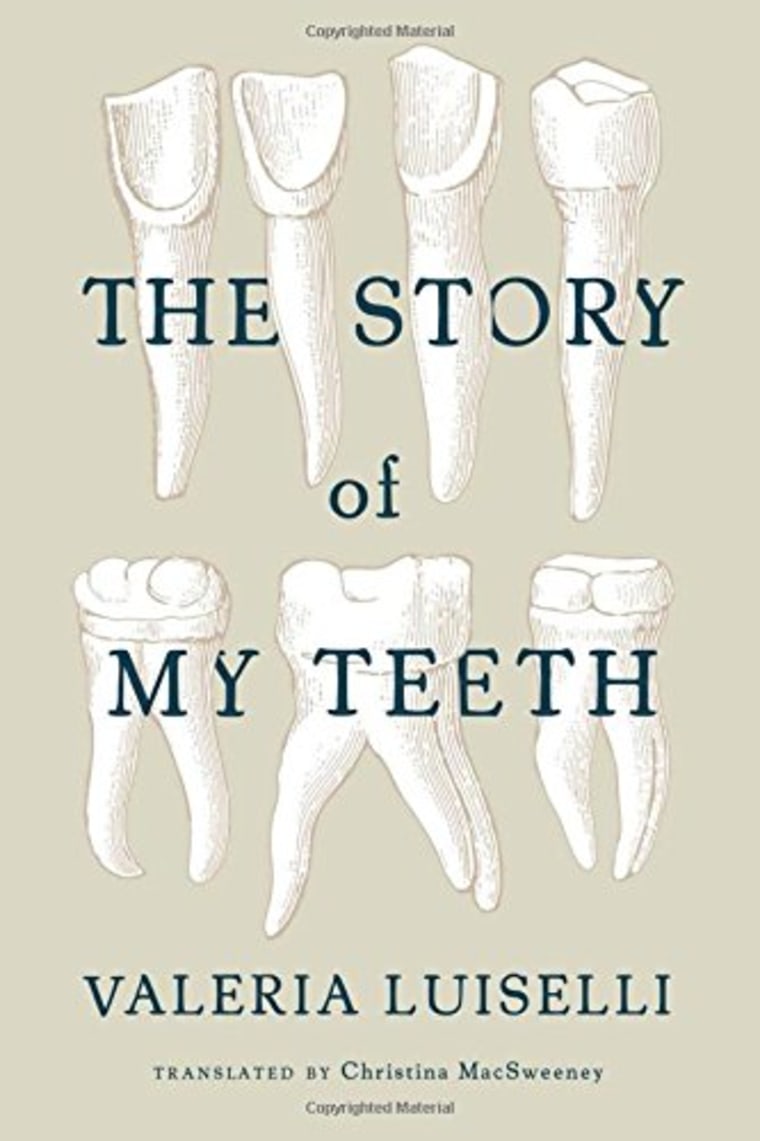 The Story of My Teeth by Valeria Luiselli
The Story of My Teeth is a delightful novel that is also unusual—a collaborative project written by an author with the help of factory workers. It's about a man Gustavo (Highway) Sanchez Sanchez, an auctioneer who sells his old teeth convincing people they belonged to Borges, Virginia Woolf, Plato, and other famous historical figures. Valeria Luiselli, the Mexico City born author who is now based in New York, turned a job of writing a marketing catalog for an art exhibition sponsored by the Jumex into this exquisite collaboration. Luiselli wrote the book in installments, in Spanish, and then invited workers to expand on the stories. The end result is an absolutely funny, smart and entertaining read.
Peruvian clowns in comic book form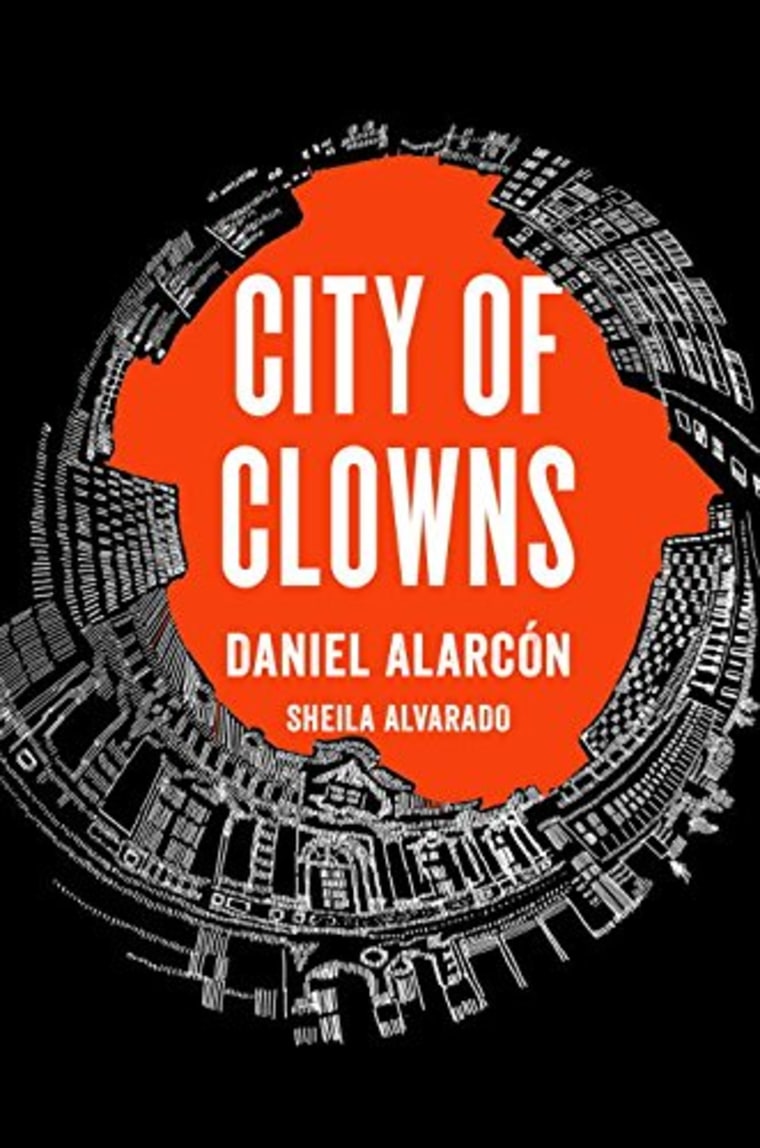 The City of Clowns by Daniel Alarcon
The City of Clowns is a gorgeous graphic novel based on Daniel Alarcon's unforgettable short story (by the same name) first published in his award winning collection, War by Candlelight. The story is about a Peruvian journalist, Oscar "Chico" Uribe's fractured relationship with his father, who is assigned to cover Lima's street clowns and in the process is transformed. In the hands of Peruvian artist Sheila Alvarado, Alarcon's rumination on forgiveness, abandonment, and loss of innocence is transformed into an absolutely breathtaking book. Critics hail Alarcon as one of the best writers writing in Spanish today. Alvarado is celebrated for her innovation and inventiveness. She perfectly captures in images the nuance, subtlety and dirty magic realism of Alarcon's fearless prose.
Brides, tango, and cross-dressing mujeres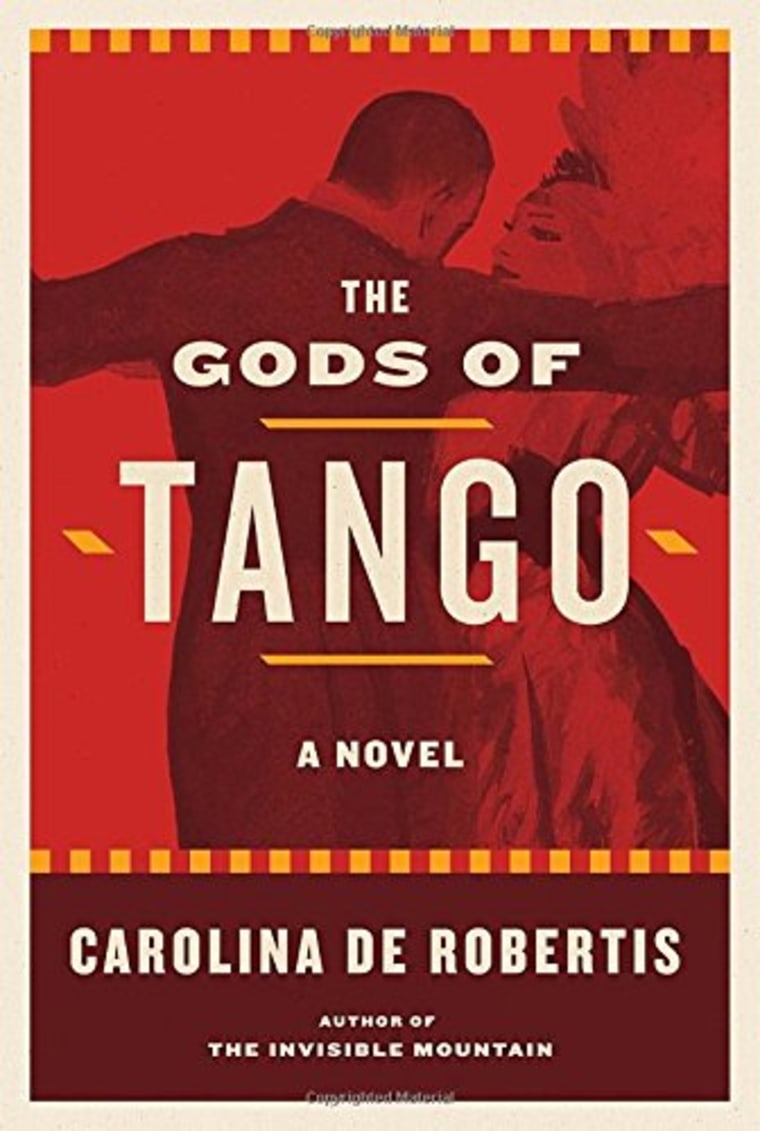 Gods of Tango by Carolina De Robertis
Gods of Tango by Uruguayan native Carolina De Robertis explores immigration, love, gender, and Argentina's greatest export—the tango. Writer and book critic Marie Arana, calls De Robertis a natural storyteller and says that the volume is a rapturous book whose pages one keeps wanting to turn. The story centers on Leda, a young Italian bride who travels to Buenos Aires in 1913 to marry a man she does not know; her cousin arranged the marriage in the new world. Leda arrives with a small suitcase and her late father's violin, which she does not know how to play because her dad didn't believe that women should play musical instruments. He did teach her brother, however. When she arrives to the young South American nation at the turn of the century she discovers that the man she was supposed to marry is dead. A widow before she was a wife, she decides to stay rather than returning to the old country, and she falls in love with tango when she hears an old street musician playing the sensual music in a park. She teaches herself to play the violin (from watching her father give her brother lessons), and cross-dresses as man playing in brothels all over the city.
Gossip and female bullfighters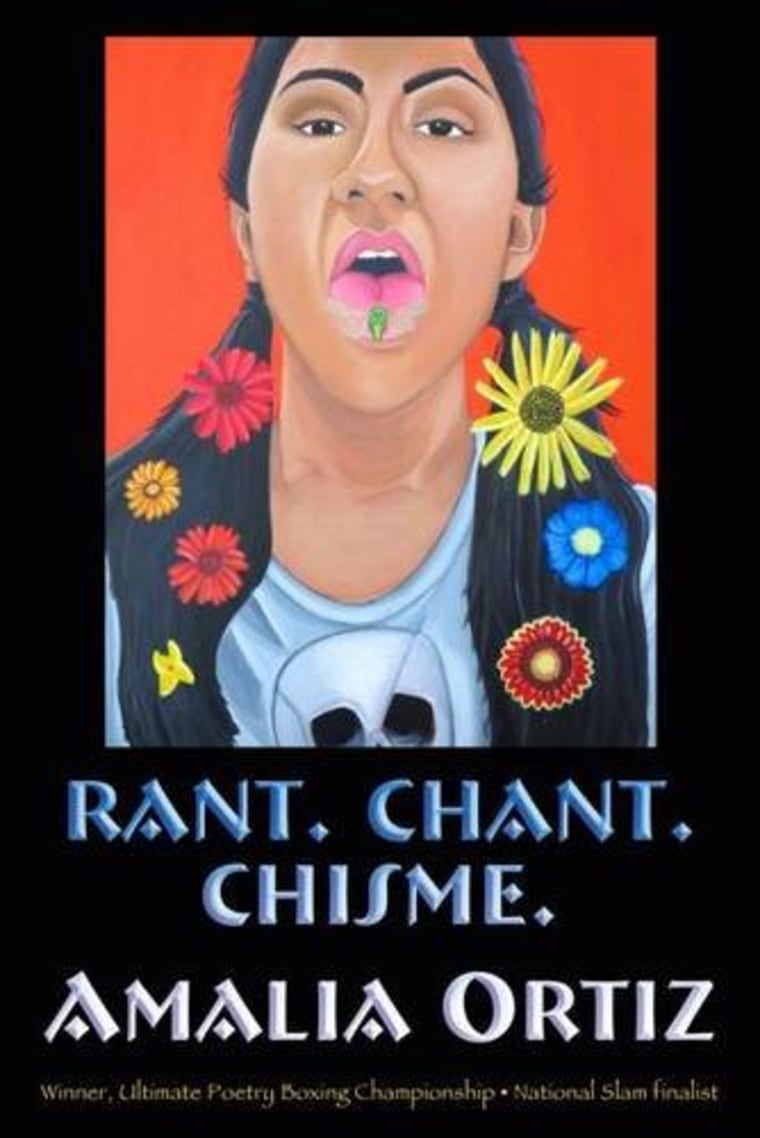 Rant. Rant. Chisme by Amalia Ortiz
Gossip is as addictive as junk food and is just as deadly. But in poet and activist Amalia Ortiz's hands, chisme transforms into something healthier—a way to share the uncomfortable, humorous, and hopes of her people. Tony Díaz, El Librotraficante and founder of Nuestra Palabra declared that Ortiz's collection "is suited for the tumult of our time." With this collection, the Harlingen, Texas native and regular on the spoken word scene turns her work to the page and covers topics like the U.S.-Mexico border, John Coltrane, Elvis Presley, immigration, and female bullfighting. Ortiz honors the great Tejano poetry legends, Raul Salinas and Texas poet laureate Carmen Tafolla, while also finding a voice of her own.
A beloved household name, a tough childhood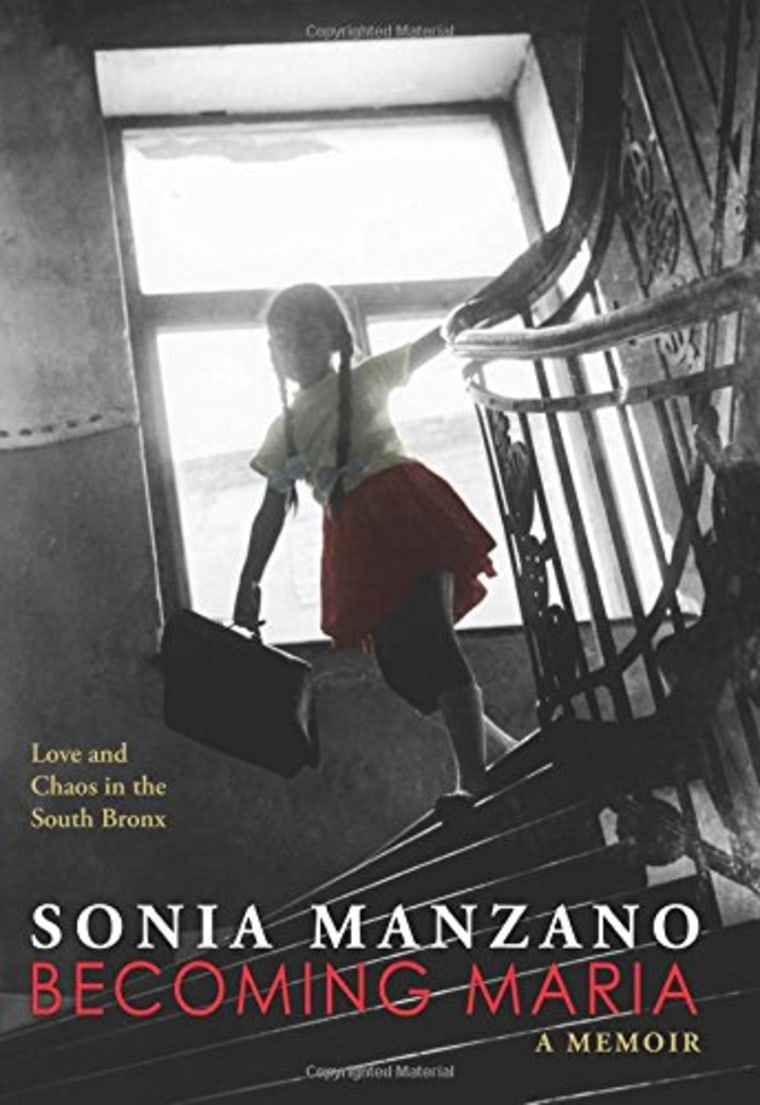 Becoming Maria: Love and Chaos in the South Bronx by Sonia Manzano
The last pages of Sonia Manzano's deeply moving memoir, Becoming Maria: Love and Chaos in the South Bronx, ends with her audition for a new show called Sesame Street. It is a fitting ending since Manzano who spent the next four decades of her career playing Maria, a sassy, smart Latina on the popular children's show, and became a household name. Naturally, her fans feel as if they know her. But what the show's fans don't know was that behind the cheery disposition was a young woman who experienced a turbulent childhood in the 1950's and 60's Bronx. Manzano she delves wholeheartedly into the drama—an alcoholic and abusive father, and childhood lived in poverty and fear. Yet she does not write herself as a victim, rather, as young Latina who possessed the resilience to live out her dreams and artistic potential.
Home as a symbol of the sacred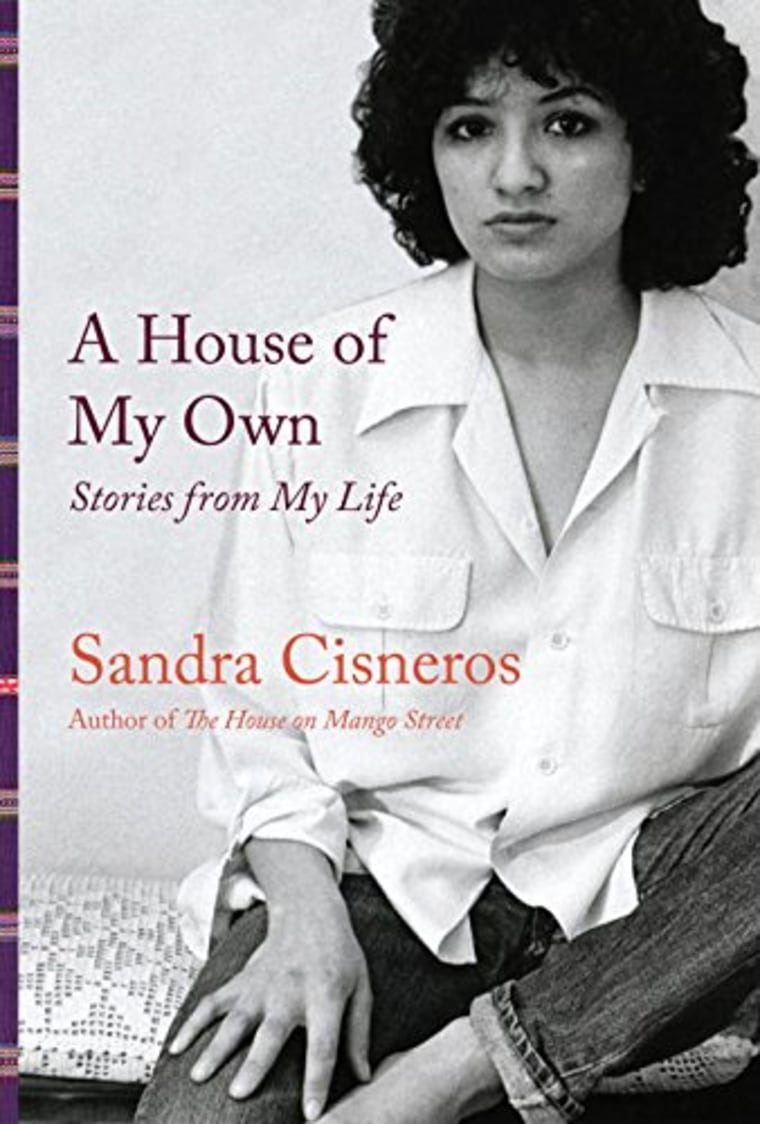 A House of My Own: Stories from My Life by Sandra Cisneros
Sandra Cisneros, the award-winning poet and author of The House of Mango Street continues to probe the meaning of home—the physical, spiritual, and cultural - in her new memoir, A House of My Own: Stories from My Life. Critics described the memoir as tender and charming. It's also bold and fresh. Written in a series of vignettes "strung together like beads in a pearl necklace," she excavates the meaning of home, border crossings, a writer's life, and pays homage to two important figures in the her life, a father who was a craftsman, and a mother who died with unfulfilled dreams. One of the most moving sections of the memoir is when the author, who moved to Mexico after the September 11th attacks, writes about her bout with severe depression during her thirties. In 2012, she hinted at her mental health woes in the poem, I Am So Depressed I feel Like Jumping in the River Behind my House but Won't because I am thirty-eight, and not Eighteen. Here, she delves into a family secret honestly and fearlessly and you can feel the freedom that writing about this has on her soul.
Oydessean Journey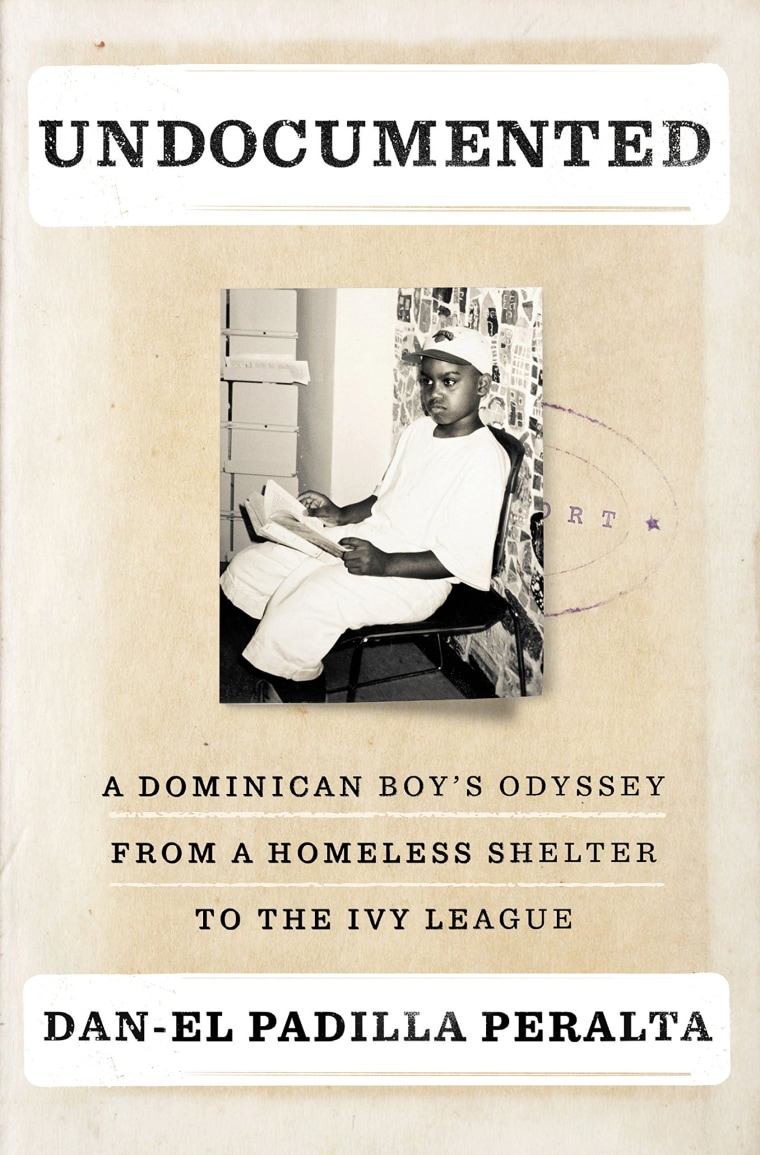 Undocumented: A Dominican Boy's Journey from a Homeless Shelter to an Ivy League by Dan-El Padilla Peralta
Dan-El Padilla Peralta's story is made for television and the title of his new memoir says it all: Undocumented: A Dominican Boy's Journey from a Homeless Shelter to an Ivy League. As he told NBC News in a previous interview, he arrived to New York with his parents when he was four years old legally so that his mother could receive medical treatment for a diabetic condition while pregnant with her second child. When the family's visas expired, his mother had yet to receive medical care and decided to stay. Dan-El's father returned to the island leaving his wife and two sons to fend for themselves. Undocumented and poor, they ended up at a local shelter that is where a wealthy volunteer impressed with Dan-El's love of books vowed to help him—all the way to his Princeton education, where Dan-El graduated with high honors in the Classics. You have to read the Oydessean journey to get the full story. Today, Padilla Peralta, a fellow at Columbia University, is using his story to humanize the immigration reform battles.
Love through war and peace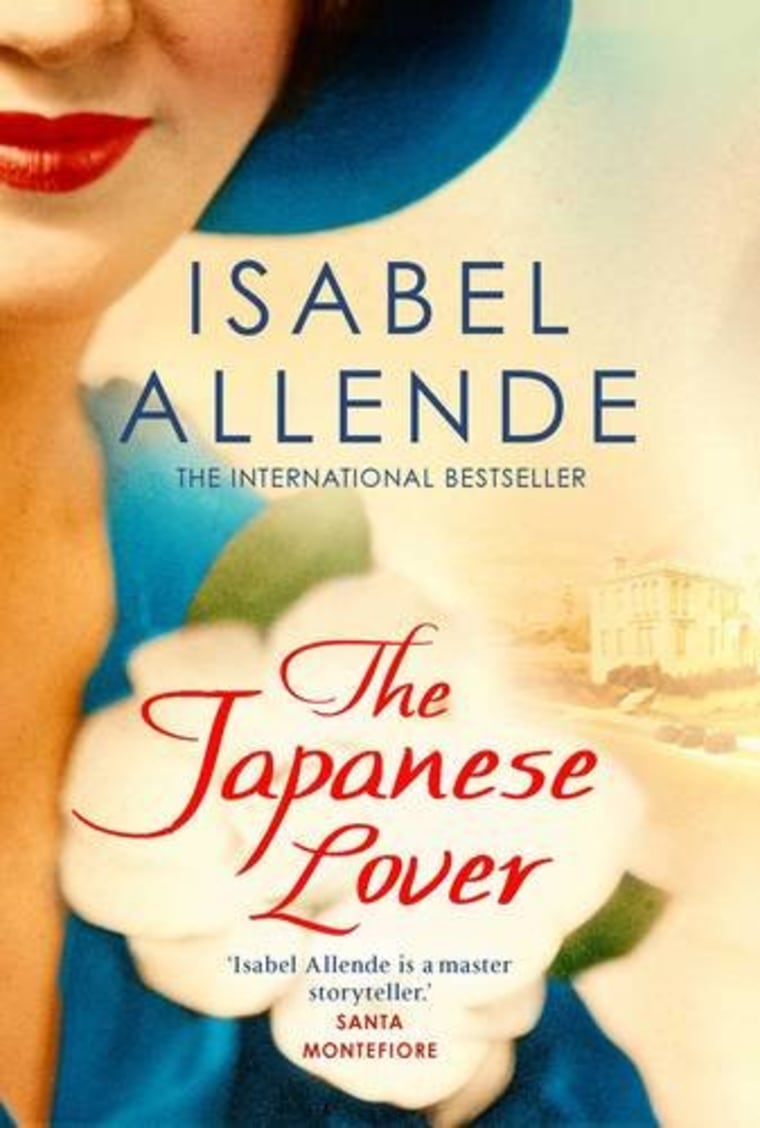 The Japanese Lover by Isabel Allende
Isabel Allende's newest volume was one of the most anticipated books this year and the acclaimed Chilean author delivers. In The Japanese Lover Allende gives us a multigenerational love story that spans three continents and seven generations. Think of this like a little like García Márquez's Love in the Time of Cholera but with a Japanese and Polish couple. At the height of the Nazi occupation in Poland, a young woman, Irina, is sent to live with relatives in San Francisco where she falls in love with the son of Japanese gardeners. When the Japanese are declared enemies of the state and sent to interment camps the young couple is separated. But the love never dies--the secret love blooms and inspires. Allende fans will not be disappointed.
And for the kids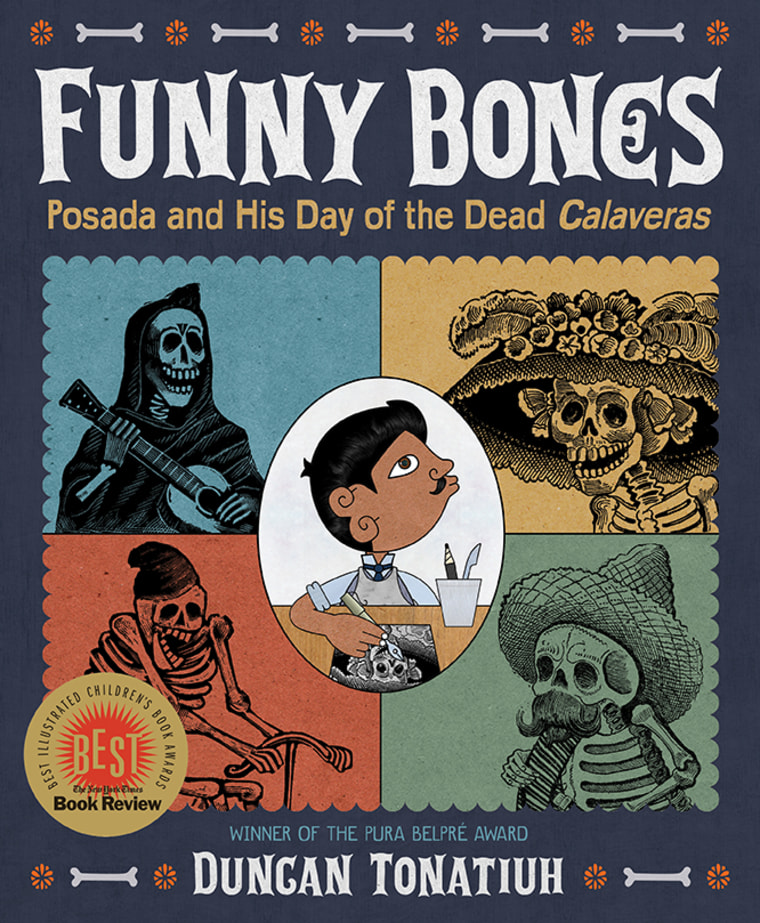 Funny Bones by Duncan Tonatiuh
Prize-winning children's book author and illustrator Duncan Tonatiuh delivers another stunningly illustrated book that is both artistically gorgeous and rich with history. In Funny Bones, he mines an important historical figure, Mexican artist Jose Guadalupe Posada, an engraver and political cartoonist who influenced many artists in Latin American at the beginning of the 20th century. Posada used calaveras (skeletons) to tell the political story of the times and is credited with creating the delightful skeletons that are synonymous with the Day of the Dead celebration. In the book, Tonatiuh juxtaposes his art with that of Posada, paying homage to a forgotten artist whose art and impact looms large in everyday Mexican culture. This is an entertaining and enlightening read for children and adults alike.