MIAMI – Most producers aim to create theater that both resonates with and reflects its audience. That's the mission that Venezuelan-born writer, director, and producer Michel Hausmann has taken on in this American city that is widely known as the "capital of Latin America."
"If America is changing as a whole, and by 2050 it's going to be a majority minority country, well Miami has been majority minority for years," said Hausmann, 36, artistic director and co-founder of Miami New Drama, which launched its first full season this past fall. "We need to be a theater that creates work for a multilingual, diverse audience and paves the way for what the future of theater will look like in America."
Hausmann has garnered attention and praise for his original work and his multicultural adaptations of traditional American and European plays, from Thornton Wilder's "Our Town" to August Strindberg's "Miss Julie."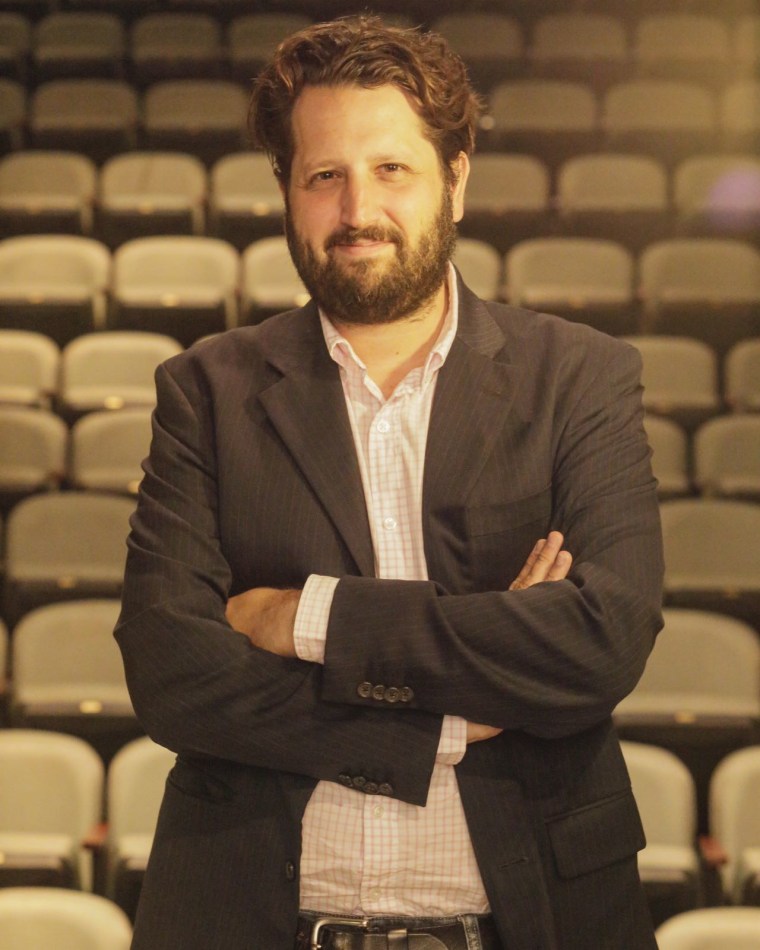 Like a significant number of Miami's residents, Hausmann left Venezuela's political turmoil, albeit under uniquely dramatic circumstances. In 2010, when he was presenting a production of "Jesus Christ Superstar" in his native Caracas, masked assailants attacked the packed theater with tear gas. Firefighters advised against evacuating since there was no guarantee of what they would find outside.
"Now I can talk about it with distance, but at the time it was the scariest thing that had ever happened to me," he told NBC News. "Suddenly,I realized I had 2,000 people who were all my responsibility."
To keep the audience calm, the show continued with actors sharing a gas mask in between scenes. Though it was impossible to determine who was behind the attack, it came after a fraught confrontation with the Venezuelan government, then under President Hugo Chávez. Shortly before the premiere, Hausmann was informed the show would lose key sponsorship if they placed advertisements with independent media outlets; Hausmann responded with a public letter to the proscribed outlets.
Following the attack, Hausmann left for the U.S. to pursue a master's in theater directing at Columbia University in New York City. He went on to write and direct the critically-acclaimed musical, The Golem of Havana, about a Hungarian-Jewish family living in Cuba on the eve of the Cuban Revolution. It was inspired by his maternal grandmother, who lost most of her family after they were killed in Nazi concentration camps.
After the musical's success, Hausmann decided to move to Miami, a city that he used to visit as a child and that now is home to a large and growing Venezuelan community.
"As an immigrant in a city of immigrants, both Hispanic and Jewish...this was as close to home as I could get," said Hausmann.
He produced "Golem" at The Colony, then an underused event space in Miami, to much success. He then approached his friend, mentor and fellow Venezuelan Moisés Kaufman, about starting a new regional theater in Miami.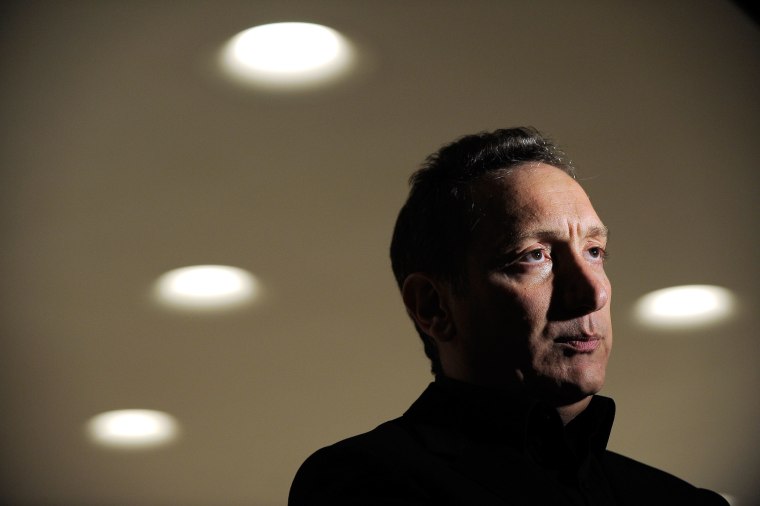 At first, the acclaimed Tony and Emmy nominated Kaufman - whose works include "The Laramie Project" and "Gross Indecency: The Three Trials of Oscar Wilde" - said it was "the stupidest idea he'd heard in his life," recalled Hausmann laughing.
"He called me two days later and said, 'Okay Michel, I thought of it, it's brilliant, and I'm doing it with you,'" said Hausmann. Kaufman became the co-founder and will present the workshop version of his new play, "The Album," inspired by real-life photographs depicting Auschwitz-Birkenau officers at a staff retreat, in partnership with Tectonic Theater Project this summer.
After selling out the winter run of Golem, Hausmann approached the City of Miami Beach with an 80-page memo detailing how they could become the Colony's resident theater company. City commissioners handed Hausmann the keys in October 2016.
Last November, Miami New Drama premiered with a multilingual production of Thornton Wilder's "Our Town," the revered American play about life and death in a small New England town. Hausmann was granted permission by Wilder's estate to directly translate portions of the text into Spanish by Pulitzer Prize winning Cuban-American playwright Nilo Cruz and into Creole by Jeff Augustin. In an otherwise traditional production, the Haitian and Latino families speak their own languages at home - much like the audience.
"What do we lose when we do that to the text," said Hausmann. "Nothing - we gain. Haitian families said you got the Haitian family right and Latinos said you got the Latino family was right. But Thornton Wilder got humanity right."
This was followed up with "The Elaborate Entrance of Chad Diety," a political satire set in the world of professional wrestling written by Obie-award winning playwright Kristoffer Diaz, presented with Asolo Repertory Theater. Written 10 years ago, it unnervingly resonates with the racial and cultural conflicts coming to a head in Trump's America.
"That man Kris Diaz understood where the country was heading in a way that none of us got," said Hausmann.
This spring, the company takes on income inequality with "Queen of Basel," an adaptation of the late acclaimed playwright August Strindberg's "Miss Julie." Often criticized for its misogynistic undertones, Hausmann entrusted Latina playwright Hillary Bettis, one of the writers for the hit FX show The Americans, to "write an adaptation that would make Strindberg roll in his grave." Set during the carnival-like atmosphere of the swanky Art Basel Miami Beach art festival, the central conflict takes place between Julie, a hotel owner's daughter, a Venezuelan waitress and her Afro-Cuban fiancé.
Hausmann's approach to adapting classics may rankle theater purists, it might be the very thing that connects with contemporary audiences.
"We can't have a conversation if we're not talking about what matters to our community and our country," said Hausmann. "We have a responsibility by being an immigrant city and a diverse city to defend those values in a time of Trump."