WASHINGTON — Máximo Contín, a retired agronomist, still remembers when he came to the U.S. from the Dominican Republic as a teenage exchange student in the early 1960s.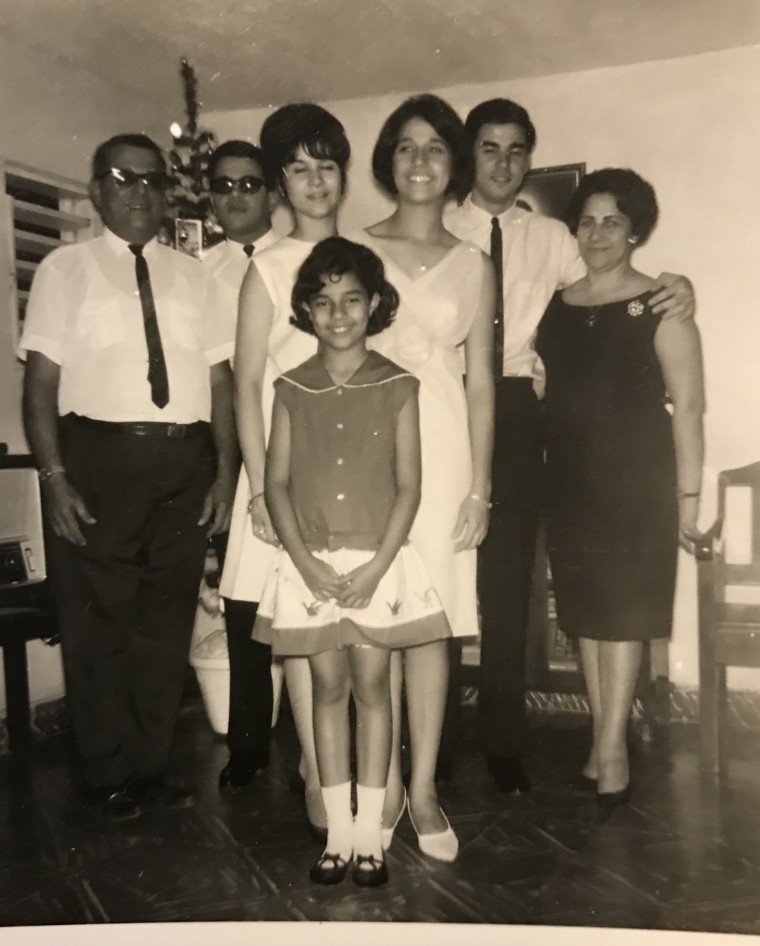 "I was expecting to find movie stars," he chuckled, "but instead went to the small town of Visalia, in the Central Valley. Everyone was very friendly and very open. It felt like I was in some small town in the Dominican Republic," he told NBC News.
When he returned home, the situation was increasingly unstable; A longtime dictator had been assassinated, a democratically elected president had been overthrown in a military coup, and political unrest meant the university in the capital, Santo Domingo, was closed most of the time. In 1965, U.S. Marines invaded the country in a highly criticized effort by President Lyndon S. Johnson to forestall what he said was "communist dictatorship" as in nearby Cuba.
Contin's host family in Visalia, California, invited him to study at the town's junior college until things calmed down. Contín ended up transferring to and graduating from UC Berkeley, meeting his wife and making a life in the U.S.
Since Contín's migration, many other dominicanos have come and settled across the country. Dominicans have more than tripled in population since 1990, from 517,000 to nearly 2 million, becoming the country's fifth-largest Latino group.
U.S. Dominicans mark their own month — Dominican Heritage Month — culminating on Feb. 27 with Dominican Independence Day, marking the country's independence from Haiti.
According to the Pew Research Center, more than half of the Dominicans living in the United States were not born here, compared to 35 percent of Latinos overall. Nearly half of those who immigrated have been in the United States for more than 20 years.
Most Dominicans and Dominican-Americans are concentrated in several large East Coast cities, most notably in New York, New Jersey, Florida and Massachusetts.
In New York City, the Dominican population has grown so fast that it surpasses the Puerto Rican population, with the Center for Latin American, Caribbean & Latino Studies at the City University of New York estimating that the number of Dominicans residing in the city in 2013 — the most recent figures available from the Census Bureau's American Community Survey — showed 747,000 Dominicans and 714,000 Puerto Ricans.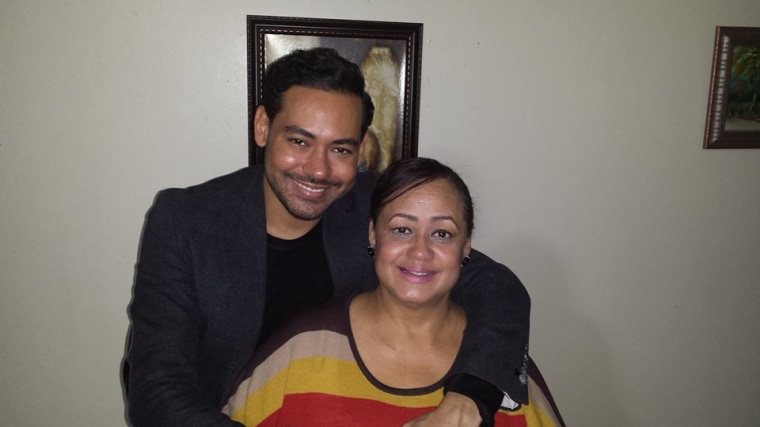 César Vargas, a writer living in New York, arrived from the Dominican Republic two months shy of turning 13 — "right in the middle of winter for a double whammy of culture and climate shock," he said.
"I'm not surprised we're one of the fastest-growing Latino groups," Vargas said. "We are very extended-family oriented. We might learn all that rugged individualism in America, but for us, taking care of our families is very important."
Being Dominican-American nowadays in New York City is different than when Vargas first arrived in the early 1990s, where Dominicans faced prejudice, especially from other Latino groups.
"Back then being a Dominican put a target on your back in certain neighborhoods. Many Dominicans even 'passed' for Puerto Rican in order to be allowed into certain places, or even downplayed their culture, changed their accent, and refused to talk about nationality for fear being stereotyped," he said. "The anti-Dominican sentiment ran amok. It's different now."
Dominicans' growing influence is perhaps best reflected in the election of the first Dominican-American member of Congress, Rep. Adriano Espaillat, D-N.Y., in 2016. Nearly three decades before, Guillermo Linares became the first Dominican elected to public office in New York, serving on the City Council and the New York State Assembly and later serving during the Clinton administration on the President's Advisory Commission on Educational Excellence for Hispanic Americans.
In Providence, Rhode Island, Angel Taveras, the son of Dominican immigrants, became the city's first Latino mayor, earning a national profile after the city won a $5 million prize for efforts to improve low-income children's language skills. In Maryland, Dominican Republic native and attorney Joseline Peña-Melnyk is a member of the House of Delegates.
One of the most prominent Dominicans in the national political scene is Democratic National Committee Chair Tom Pérez, who served as secretary of labor in the Obama administration and was considered a possible vice-presidential candidate in the Hillary Clinton 2016 ticket.
But as is the case with other rapidly growing immigrant groups, one of the biggest issues is how to harness political clout in the ballot box. The New York-based nonprofit group Dominicanos USA has been conducting an aggressive voter registration campaign — a Pew Center study finds that a little over half of Dominican-Americans are U.S. citizens — registering more than 150,000 in the last two years alone.
More important, they are working to mobilize the community's young demographic. "Most of the people we have registered are millennials who were born after 1980," Omar Suárez, 26, the director of Dominicanos USA in New York, said in a 2016 interview.
Tony Affigne, a political science professor at Providence College, said he "fully expects" more Dominicans to be in positions of power, but, like many other Latino groups, their influence isn't reflected in their numbers. "The only group that is proportionately represented in politics is white America."
Though most Dominicans live in the East Coast, there are those like Máximo Contín who live in California. The most recent census figures put the number of Dominicans in the Golden State at a little over 11,000 — a fraction of California's largest Latino group, Mexican-Americans, at over 11 million.
Contin lives in Aptos, California, while his sister, Mayra Contín Alvarez, divides her time between North Carolina and West Virginia, where she and her husband have their grandkids.
There are about 15,000 Dominicans in North Carolina, while West Virginia has fewer than 400. "People are curious, they ask," Contín Alvarez said. When she wants items that remind her of home, she stocks up at a Dominican supermarket in North Carolina. "My grandchildren love arroz con pollo and tostones," referring to chicken and rice and fried plantains.
As Dominicans grow in numbers and influence, their culture is slowly becoming better known, whether it's from books by award-winning Dominican-American authors like Junot Díaz and Julia Alvarez, or the sounds of merengue or bachata.
But Dominican-Americans like Contín remember when this wasn't the case.
"One time I was invited to someone's house to eat and they made Mexican food because they were making something that they thought I missed, and it's hot chilies and stuff. In the Dominican Republic we don't eat hot food," he said. "A lot of people didn't realize that if you were Latino you could be different than Mexican-Americans."
CORRECTION (Feb. 27, 2018, 12:25 p.m. ET): An earlier version of this article misspelled the last name of a political science professor at Providence College. He is Tony Affigne, not Affaigne.