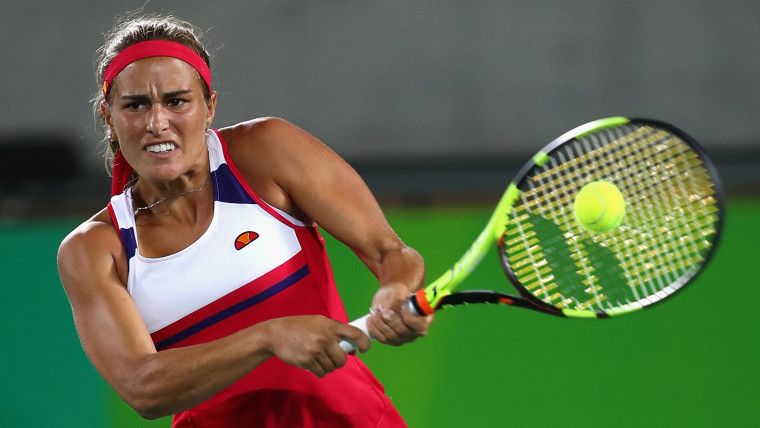 Puerto Rico has been in the news lately due to its dire financial situation, but on Saturday, borícuas in the island and around the world were cheering with pride.
A young tennis player gave the Caribbean island its first Olympic gold medal.
RELATED: Monica Puig Stuns Kerber in Final, Wins Puerto Rico's 1st Gold Medal
Monica Puig, who was ranked 34th in the world, took down German Angelique Kerber in three sets to win the gold.
"I just want to tell them this is for them," said an emotional Puig as she was interviewed after her win. "They're going through some tough times and they needed this and I needed this," she said, adding, "I love where I come from."
On social media, the reaction from Puerto Ricans was sheer joy, as the sounds of the Puerto Rican anthem, La Borinqueña, were heard around the world.
Puig, 22, wasn't even seeded at this competition. But as NBC Olympics reported, she played "exceptionally aggressive tennis, whacking the ball from every angle and throwing herself around the court."