Latinos are enrolling in college in record numbers, but one of the biggest hurdles is the cost of higher education.
November is National Scholarship month, a fact that many Latino students are not capitalizing on because they don't know about the opportunities that are out there.
"There is a limited awareness that these resources are available," said Deborah Santiago, vice president for Policy and Research at Excelencia in Education, an organization that analyzes ways to increase Latino college completion. "It does require some effort to get essays for scholarships and things of that nature."
Maria Fernanda Trochimezuk is a spokesperson for TFS (Tuition Funding Sources) Scholarships, an online resource for higher education funding that provides free access to scholarship information.
Latinos "are unaware of this scholarship database," said Trochimezuk. "It's a shame; we have 7 million scholarships and $41 billion in aid," she said, explaining that students should definitely apply for scholarships in addition to financial aid.
Through its website, TFS connects students to various scholarships that are offered; five thousand new scholarships are available at TFS on a monthly basis. The bulk of those offered come directly from colleges and universities, rather than from competitive national pools. This increases the chances that applicants might receive scholarships to attend these schools, whether they are undergraduate, graduate or professional students.
Other scholarships found in TFS come from big companies; for example, PepsiCo offers the Cesar Chavez Latino Scholarship, and other organizations like the Esperanza Education Fund provide scholarships and mentorships to local immigrant students.
"TFS Scholarships was inspired by my own father's experience as an inner-city high school principal, and grew out of the realization that more could be done to support students searching for college scholarships," said TFS president Richard Sorensen, who founded it in 1988. TFS is currently sponsored by Wells Fargo.
Kelsey Alamillo, 17, a freshman at California State University Channel Islands in Camarillo, CA, heard about the website from one of her family members.
"My Tía Cindy sent me a link to this website," said Alamillo, adding that her aunt told her, "this will definitely help your family out."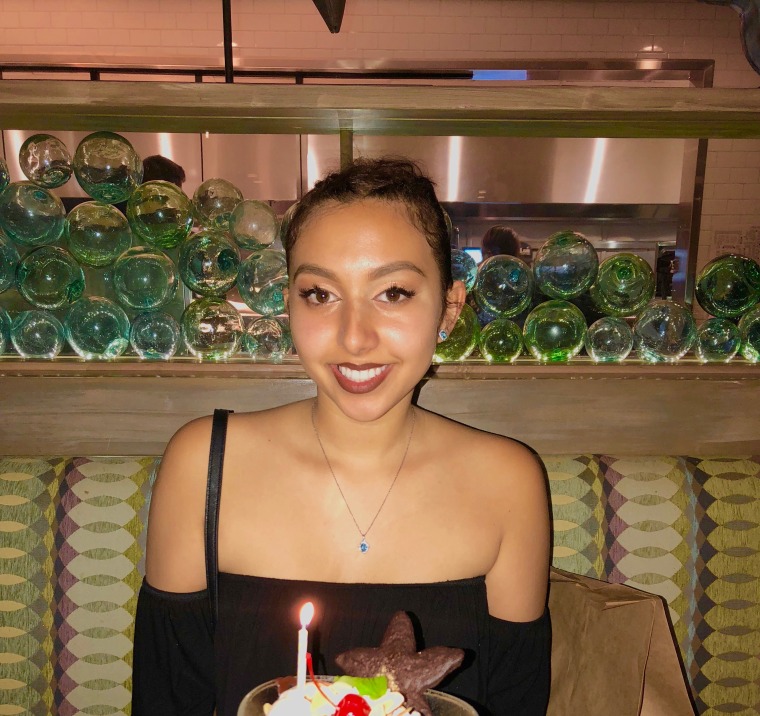 Alamillo, who plans to major in business and minor in dance, applied about a month ago to about 6 scholarships related to the fields she's interested in. Now she's waiting to hear. She wishes she had known about the database sooner, but is still optimistic about her chances.
"The process is slightly difficult, but the way I see it is that this is like a part-time job," said the granddaughter of Mexican immigrants about the scholarship application process. She enjoyed writing the essays.
"Hard work can pay off," she said about the process. " Even the small ones count. It doesn't matter if it is $10,000 or $1,000 or $500. It all adds up."
Alamillo has recommended the website to her friends and other family members, and in the meantime awaits news about her applications in January. Her advice to other Latino students is to apply early and often, and to find scholarships that align with their interests.
Some databases like TFS list scholarships that are available for DACA students, for example, or veterans.
Apart from TFT, there are other websites and organizations that list scholarship opportunities, such as the Hispanic Scholarship Fund, as well as Big Future, which is the College Board's scholarship aggregator. CareerOneStop is sponsored by the U.S. Department of Labor.
Excelencia in Education's Santiago said her organization is pushing for institutions and funders to have more direct contact with community-based organizations, which have earned the "confianza" or trust, of Latino families and can guide them and provide them with the resources needed to find and apply for scholarships and financial aid.
"The ability to make college seem affordable is a messaging piece that is then reinforced with scholarships that can be pieced together to make it affordable," said Santiago. "And that combined message is not one that is often shared. So applying for a $500 scholarship doesn't seem like a lot — but $500 can pay for books, so you have to make it tangible."
Ideally, families should start to look into scholarship opportunities when students enter high school so that they can become familiar with the process and what is available. However, many college seniors may only be finding out now about opportunities, and there is still time to apply.
FOLLOW NBC LATINO ON FACEBOOK, TWITTER AND INSTAGRAM.