Ali Noorani vividly recalls the day that the immigration debate became personal for him. The executive director of the National Immigration Forum, he had just landed in Los Angeles in December 2015 when he learned of then-candidate Donald Trump's call to temporarily ban Muslim immigration to the U.S. "With Trump's latest statement, my emotional detachment disappeared," he writes. "I was a Trump trifecta: a Muslim who'd just arrived from a trip to Mexico and advocated for immigrants."
In his new book, There Goes The Neighborhood: How Communities Overcome Prejudice and Meet the Challenge of American Immigration, Noorani unpacks America's complicated, conflicted views of immigration. The book is the product of months of traveling across the country – from apple farms in Washington State to the White House in Washington D.C. – and offers his approach towards bringing Americans together around this contentious issue.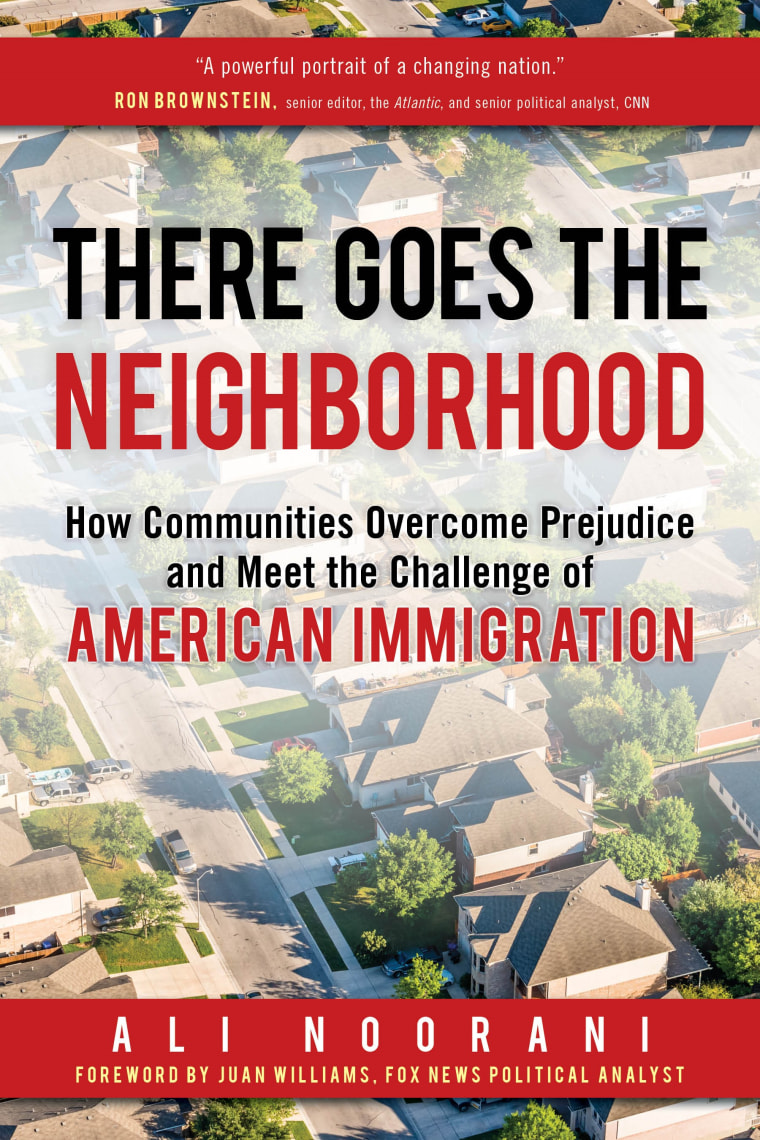 Noorani told NBC Latino that the immigration issue should be seen "as more about culture and values than politics and policy." It is by engaging people on the former rather than the latter, he asserts, that will ultimately help change minds on immigration.
Noorani begins There Goes the Neighborhood by recounting the unsuccessful legislative fight to win passage of the DREAM Act in 2010. After that dispiriting failure, he had an epiphany. "We failed to understand the seriousness of the nation's cultural crisis," he writes. "We were having a political debate when the country was having a cultural debate." Such conflicts, he notes, have only intensified since then, and culminated in the election of Donald Trump.
Related: 'Original Dreamer' Still Fights for Undocumented Immigrants 16 Years After First Dream Act
Noorani spent several months last year visiting with businessmen, law enforcement officials, clergy members, and farmers in search of common ground on immigration. He talked with high-tech executives in Silicon Valley and youth leaders from United We Dream. He considered the impact of the 1965 Immigration and Naturalization Act as well as the 2014 Super Bowl Coca-Cola commercial that celebrated diversity.
Along the way, Noorani encountered some of the challenges that immigrant communities and their allies face. In South Carolina, for example, he tells about a Latino evangelical church that experienced rapid growth, fueled by the increase in the state's Hispanic population. The growing number of churchgoers led to traffic backups, so the local police sent officers to direct traffic. Yet this had the effect of scaring away members of the church, many of whom lacked access to a driver's license because of their immigration status.
"Only a policy change that allowed access to driver's licenses would quell the fear of police checkpoints and driving," Noorani writes. "Instead, in a deeply religious state like South Carolina, people were afraid to go to church."
There are always about 20 percent of Americans who will strongly support immigrants and immigration reform, Noorani reasons, just as there are about 20 percent who will always strongly oppose these positions. He says that the best way forward for immigrant advocates is to talk to the other, roughly-60 percent of Americans who are in the middle. "These people in the middle can help us advance a constructive dialogue," he said. "We just have to get past this us-versus-them, left-versus-right construct."
Most polling consistently shows that a majority of Americans support a way for undocumented immigrants to legalize their status or become citizens, provided certain conditions are met. Even most Trump backers favor a path to citizenship for the undocumented.
"We failed to understand the seriousness of the nation's cultural crisis. We were having a political debate when the country was having a cultural debate."
Noorani believes that the work of Latino advocates and the immigrant community has "never been more important."
"What we also have to do is understand the fears and anxieties of Americans who voted for Donald Trump," Noorani stated. "What are they afraid of? They have cultural and economic anxiety."
In There Goes The Neighborhood, Noorani makes the case that some of these same voters will be vital to stopping Trump and his administration from enacting anti-immigrant policies. "I think they (Trump voters) will have to play an outsized role in this debate," he said. "There are many Trump voters who voted for him for other reasons, not because of his immigration position."
As these Trump supporters see the impact of the administration's policies, such as the increased immigration arrests of non-criminals, Noorani believes that they will be open to changing their views.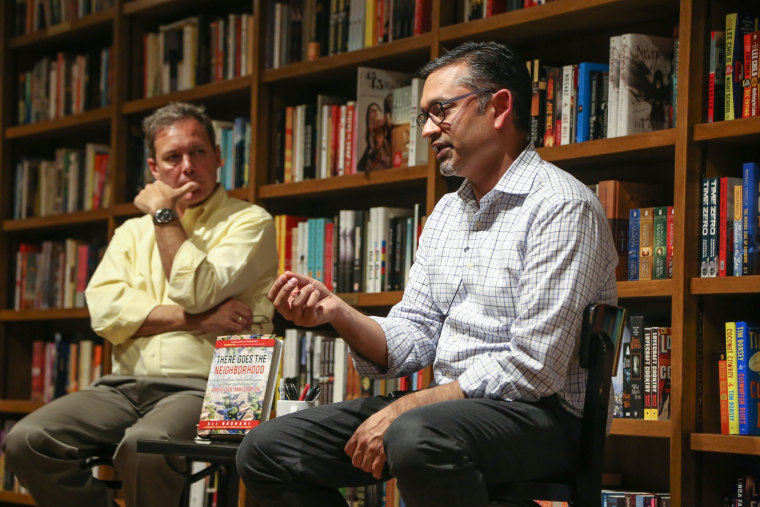 Noorani acknowledges that, where some Americans see value in more diversity, others perceive a threat to our way of life. "With no projected racial or ethnic majority by 2055," he writes, "the golden age of the hyphen is near." He points out that even if the U.S. did not admit a single new immigrant, the demographic shifts already underway in the country would still continue.
Noorani is the child of Pakistani immigrants who grew up in Salinas, California.
"Growing up with so many people who were from a different background gave me an appreciation for different perspectives, and how to get along with folks across different lines," he said. He describes himself as "Muslim-ish."
Related: America's Financial Success Owes a Lot to Immigrants
There Goes The Neighborhood has received some early, positive reviews. Kirkus Review termed it "solid advice for an anxious and angry polity on how to talk about a growing cultural challenge." In The New York Journal of Books, reviewer Saadia Farqui said that the book "offers real solutions to the problems immigration poses" and called it "a timely, important read."
There Goes the Neighborhood has the unusual distinction of being endorsed by both Univision anchor Jorge Ramos and conservative TV host Lou Dobbs, who praised the book when Noorani appeared on his show.
Noorani is currently on a book tour that will take him back across the country. Despite troubling accounts of ongoing deportations and a looming potential government shutdown over funding for a border wall, he remains hopeful about the future.
"In this book, I tried to show that, away from Washington (D.C.) there are people who are figuring out approaches to immigration based on their faith, sound economics, or good law enforcement strategies," he said.
"I didn't want to write an academic book. I didn't want to write a policy book. I wanted to write a book showing how people are grappling with immigration today – and I hope this helps people to see things a little bit differently."