U.S. Latino and Latin American athletes gave it their all for their respected countries and many left Rio not only with memories that they will forever cherish, but with coveted medals.
Here's a list of U.S. Latino and Latin American Olympians who took home gold medals during the Rio Summer 2016 Olympics:
Team USA
Team USA set a new Olympics record with 121 medals, but they dominated in certain sports like swimming and gymnastics. So it's not a coincidence that Latinos in these sports went home with record-breaking gold medal performances.
Madeline Dirado, 23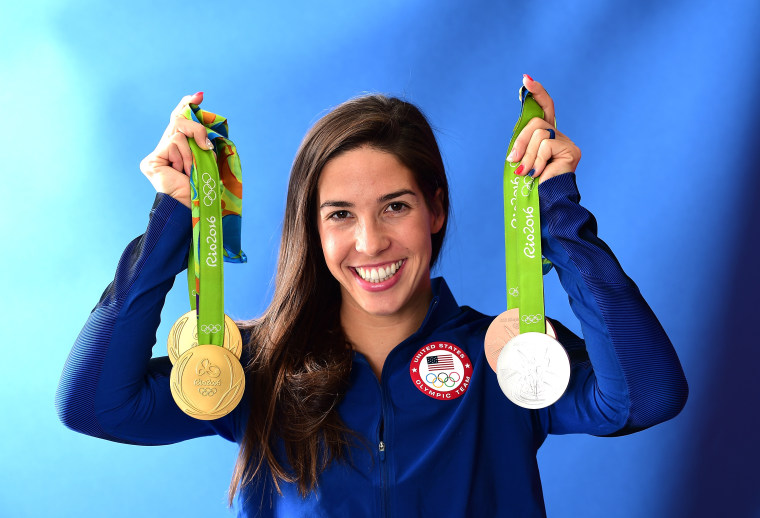 In swimming, Team USA led the pack. Latinos Madeline Dirado and Ryan Lochte both finished their last Olympic Games with gold medals. Though Dirado has said these would be her first and last Olympics, the Stanford graduate is bringing her two gold, silver, and one bronze medals home with her.
Ryan Lochte, 32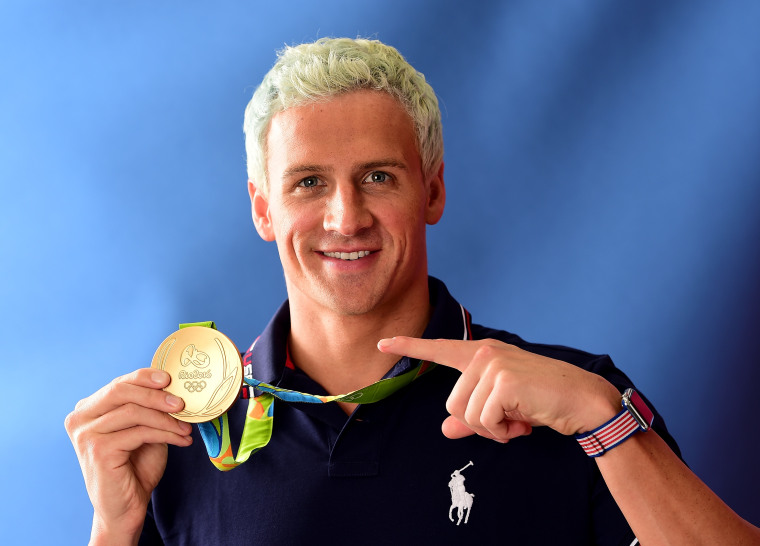 Despite the controversy surrounding Lochte and several of his teammates, the twelve-time Olympic gold medalist, whose mother is Cuban-American, won gold during this years summer Olympics in the Men's 4x200m freestyle relay.
Laurie Hernandez, 16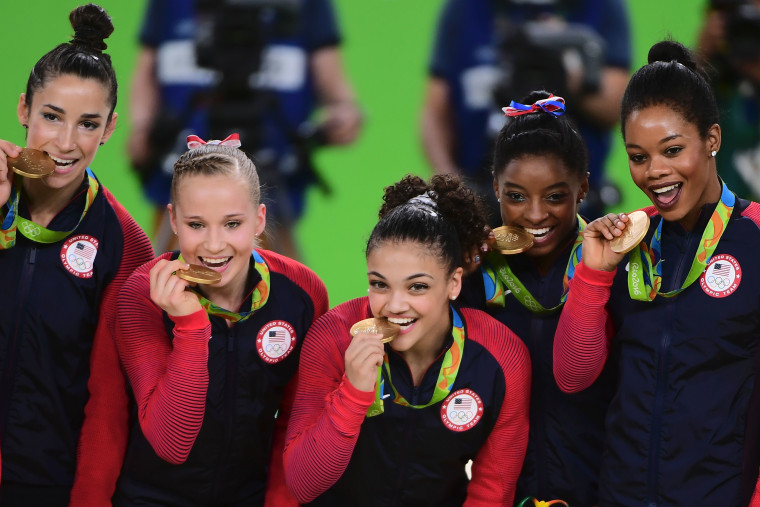 In gymnastics, the United States dominated in gold medals. On the women's side of the table, 16-year-old gymnast Laurie Hernandez, who's from New Jersey, won her first gold and silver medals during her very first Olympic Games.
RELATED: Olympian Laurie Hernandez, Mom: We're Close-Knit Puerto Rican Family
Hernandez won her gold medal during the team all-around performance and her silver during women's beam competition, where she beat teammate Simone Biles who took home the bronze.
Diana Taurasi, 34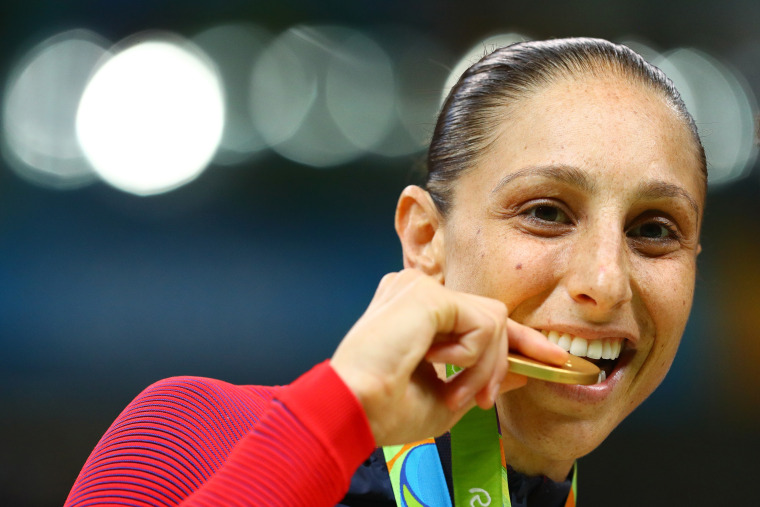 The medals kept pouring in for Team USA. In women's basketball the U.S. team won gold, and all-star Latina guard Diana Taurasi took home her fourth Olympic gold medal as her team defeated Spain 101 - 72. The California native will continue playing her professional basketball career with the Phoenix Mercury, and will wait to announce whether she will be returning for yet another Olympic Games.
Adding to the list of medals, Jackie Galloway, who is Mexican-American, won bronze in taekwondo.
Nico Hernandez, the boxer from Kansas, won bronze in his first Olympics, and lastly Mexican-American weightlifter Sarah Robles also won her first Olympic bronze medal. Robles' medal was the first weightlifting medal for the US since 2000.
Danell Leyva, 24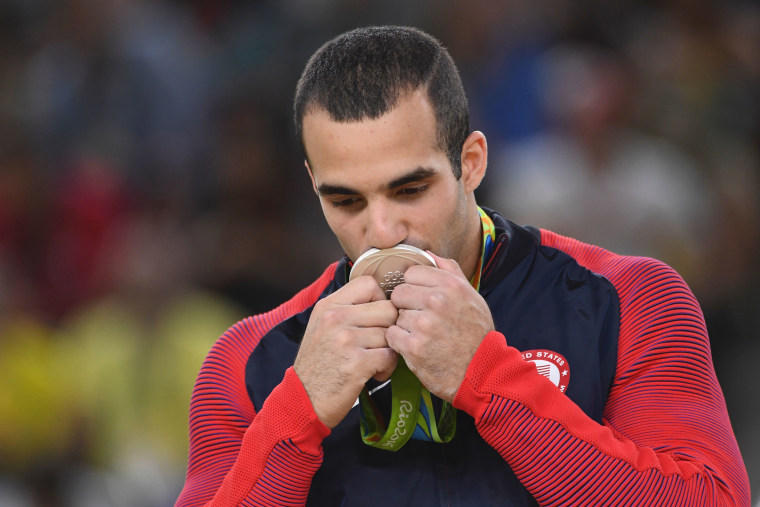 Also in gymnastics, Cuban-American Danell Leyva won two silver medals. One of them was on the parallel bars in men's artistic gymnastics, which was the first medal of the event for Team USA since 1996.
Leyva was not a first pick selection to the Olympics, but after his teammate John Orozco suffered an injury in training, Leyva was called up to do what he does best, win. Leyva leaves this Olympics as the most decorated US Men's Gymnast.
Team Brazil
The host nation for this year's summer Olympic Games finished on a high note. With their two most popular sports winning gold medals, the Brazilians enjoyed the final weekend that saw their men's soccer and volleyball teams win gold medals.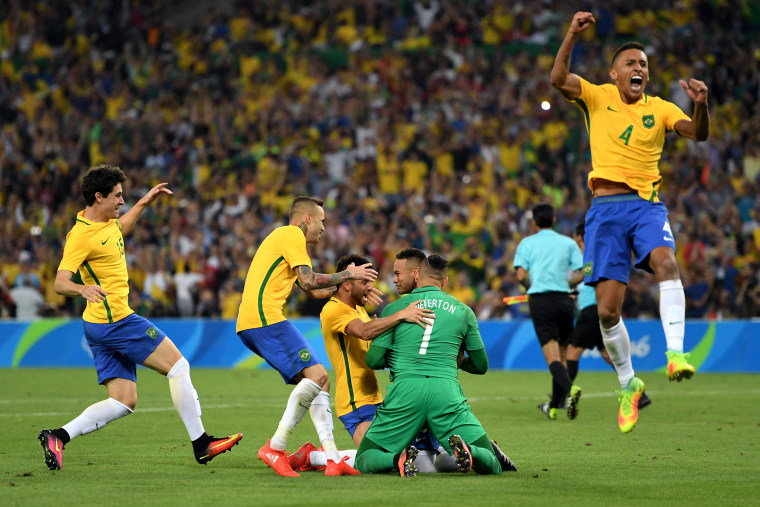 This win was not only a historic one but also a little bit of payback. After losing to Germany during the semi-finals of the 2014 FIFA World Cup, the Brazilians wanted revenge.
After Brazil's Captain, known by his first name, Neymar, sent his free kick to the top left corner of the German net, Brazil thought they had won the game.
The game entered a penalty shootout where both teams converted all their shots until their last. Germany missed their fifth penalty, and to win it for Brazil, Captain Neymar stepped up, kissed the ball and sent it to the top right corner of the net. The crowd erupted.
One Brazilian who was at the final soccer match between Brazil and Germany spoke to NBC Latino about what it was like.
"The stadium was going crazy, everyone was proud of winning the Olympics [in men's soccer] for the first time. There is no better feeling than winning in our home country", said Alexandre Daniel Reissmann, 20, a university student from Rio De Janeiro.
This was Brazil's first Olympic gold medal in men's soccer.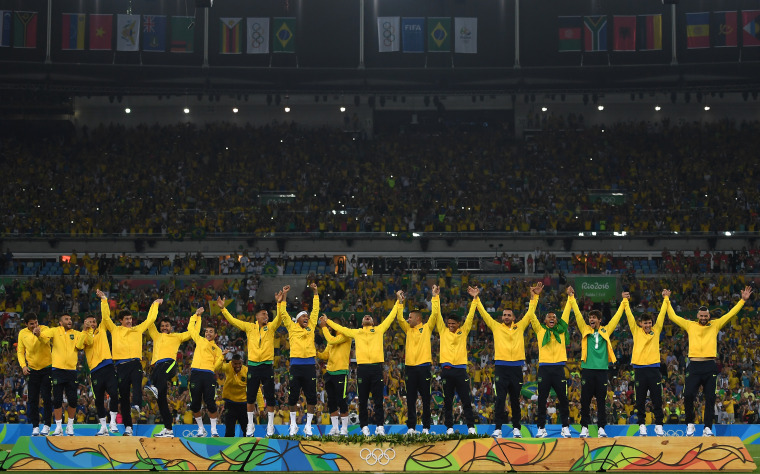 According to TIME Magazine, Neymar's penalty kick goal was a "shot that healed a nation."
"People were united, there were no fights, just smiles and tears", said Reissmann.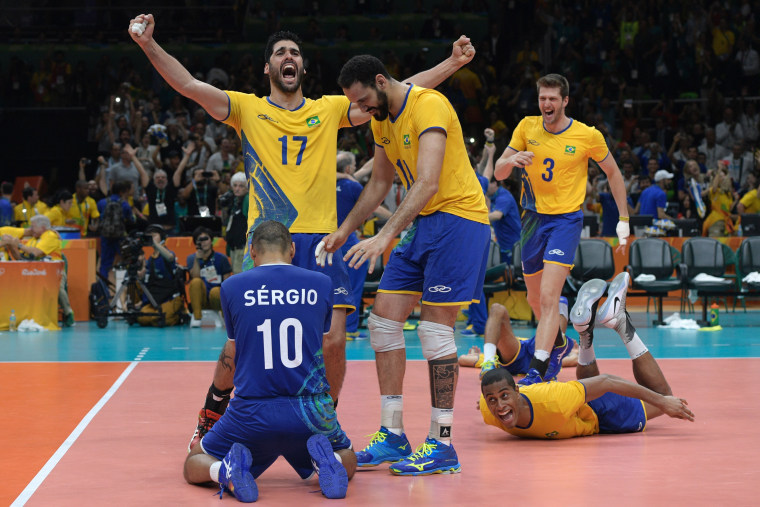 Brazil's men's volleyball team locked in their third Olympic gold medal after back to back three-set sweeps against Russia in the semi-finals and Italy in the finals. The three-set sweep defeated the Italians and gave Brazil one of its most prized gold medals.
With a weekend full of gold medals for the Brazilians, Reissmann recalls what it was like walking around Rio.
"Walking around Rio was refreshing as everywhere I went, there were flags, people painted in green and yellow and every single bar was full. It was that type of feeling you want to last forever." said Reissmann about the wins.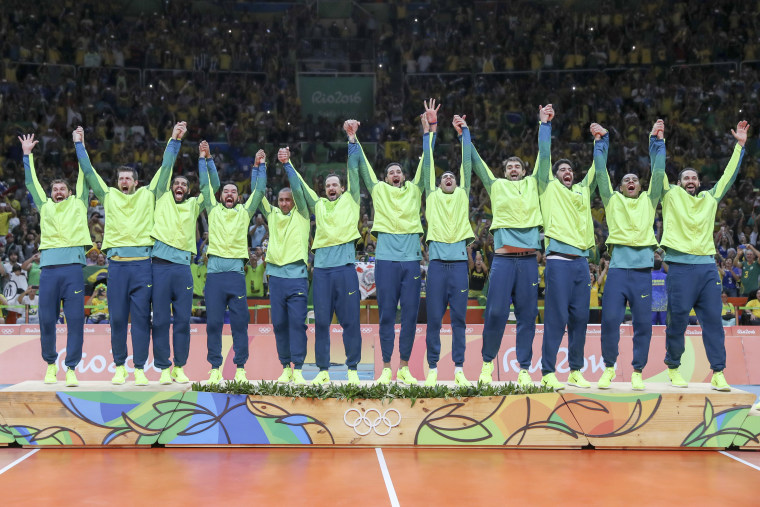 Also, the Brazilian men's beach volleyball duo took home the gold. And in another win for Team Brazil, Martine Grael won gold in women's sailing.
Team Puerto Rico
Puerto Rico's first-ever Olympic gold medal was won during this summer's Olympic games, and it came from an unlikely source.
Monica Puig, 22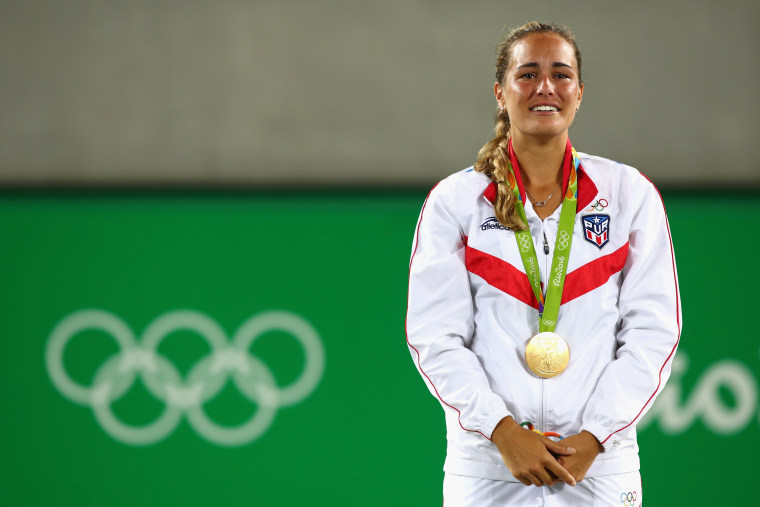 Puerto Rican gold medalist and national hero Monica Puig came to Rio with something to prove. Puig, who was ranked 34th in the world in tennis, took down German Angelique Kerber in three sets to win the gold.
"I just want to tell them this is for them," said an emotional Puig as she was interviewed after her win. "They're going through some tough times and they needed this and I needed this," she said, adding, "I love where I come from."
RELATED: 'This is for Them': Monica Puig Wins Puerto Rico's 1st Olympic Gold
Team Colombia
Colombians took home three Olympic gold medals. Although none of them were in soccer, Team Colombia was still a force to be reckoned with as they dominated in women's BMX and women's track and field once again as well as won a gold in weightlifting.
Mariana Pajón, 24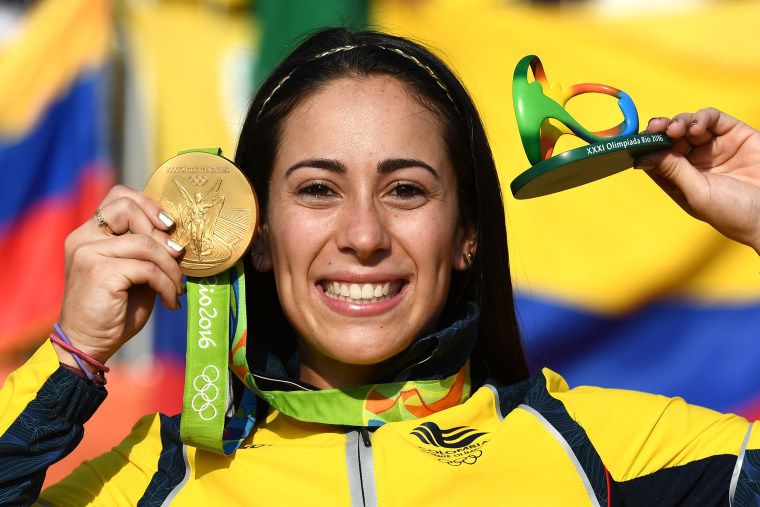 Pajón defended her Olympic World Title and won her second gold medal in the women's BMX event. Adding to her collection of gold medals, the young star has become the first Colombian athlete to win two gold medals.
Caterine Ibargüen, 32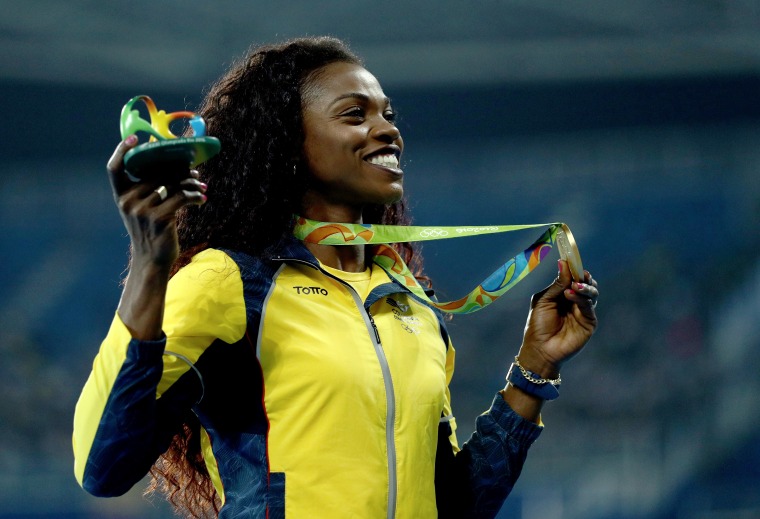 After winning silver in her last Olympic games, Ibargüen was not going to let anyone take her eyes off the prize. The Colombian won her event in the women's triple jump where she jumped 15.17m. Her triple jump that won her gold was her best one ever.
Oscar Figueroa, 33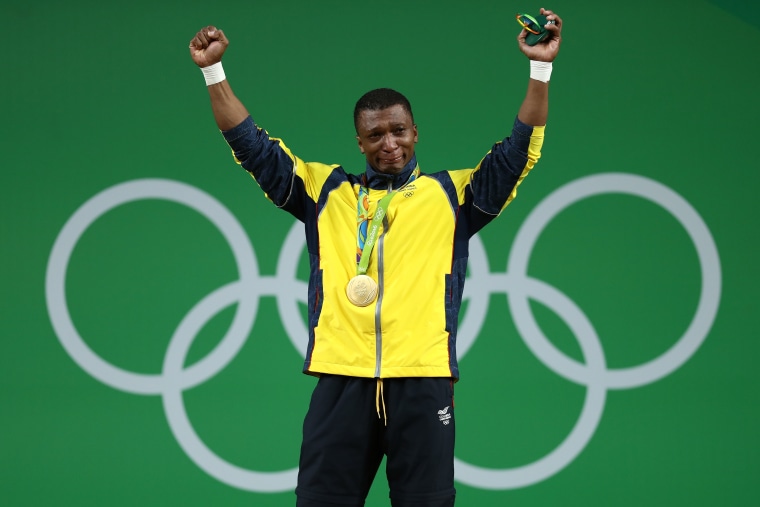 This all-star athlete has a mean appetite for lifting heavy things. During the 2008 Beijing Olympics, Figueroa failed to make his lift after an injury in his right hand kept him from performing. In 2012 during the London Olympics Figueroa took home silver; this year he won gold when he lifted his personal best weight.
Team Argentina
Argentina looked to win gold medals in several categories but was disappointed after their early exit during the group stages for their men's soccer team. Bringing back the momentum, Argentinians united to watch their remaining athletes win gold medals. One of their gold medalists recently beat cancer, now he's an icon.
Santiago Lange, 52 & Cecilia Carranza, 29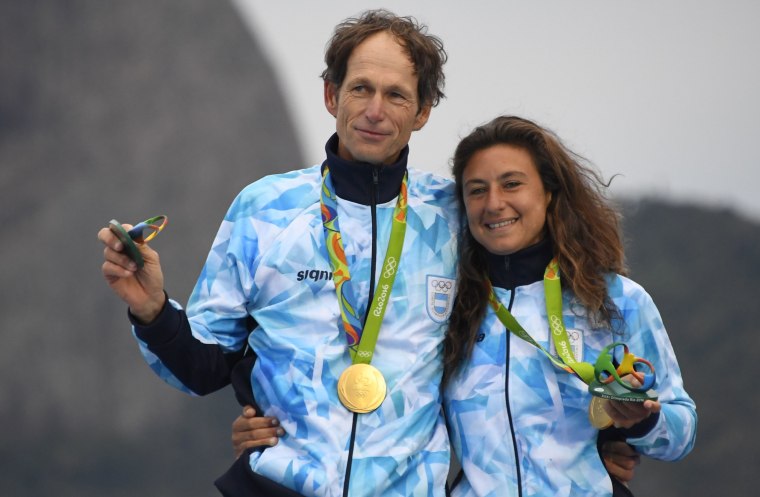 These two sailors have seen it all. Winning an Olympic gold medal is hard enough. It requires tons of tough and grueling practice, mental focus and execution. But for Argentinian sailor and six-time Olympian Santiago Lange, he had to beat cancer before winning his first gold medal.
RELATED: Argentine Sailor Beats Cancer, Then Wins First Olympic Gold Medal
Lange is the oldest sailor who competed during the Rio Olympics.
Paula Pareto, 30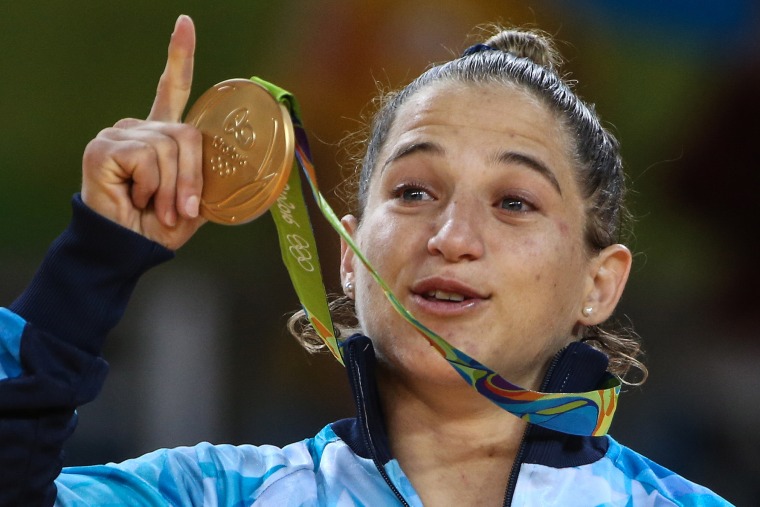 Aside from Judo, Pareto is a physician. She began her early childhood swimming and then went into gymnastics. Later, at the age of 9, Pareto learned Judo from her father. She went into her first Olympics in 2008 in Beijing and took home the bronze. Eight years later, Pareto finally goes back home to Argentina with her hard-earned gold medal.
Men's Field Hockey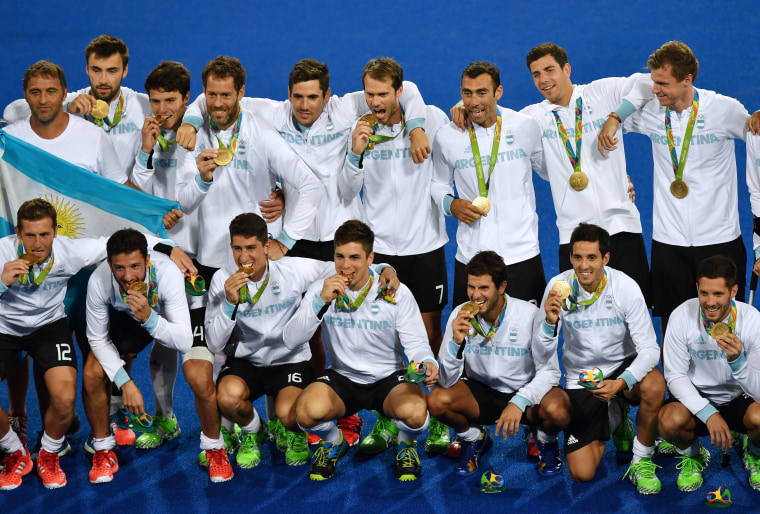 This was Argentina's first ever men's field hockey gold medal. They defeated Belgium 4-2 in what was the third gold medal for Argentina. During the 2012 London games, the Argentinian Men's field hockey team finished 10th.
Team Cuba
The island nation of Cuba is known to produce world class boxers. During this year's Olympics, the Cubans — styled in Louis Vuitton — took home five Olympic gold medals. Three out of the five gold medals were won by Cuban boxers, and two of them by Cuban wrestlers.
Mijain López, 33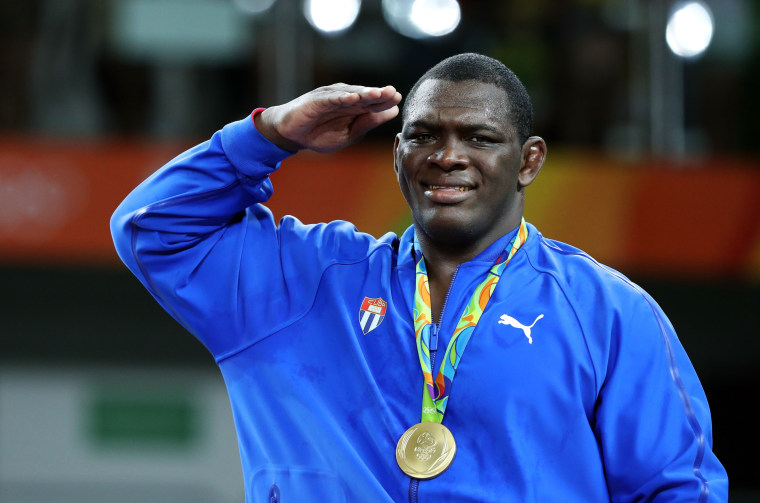 López is a Cuban wrestler that has represented his island nation three times. Winning gold at both the 2008 and 2012 Summer Olympics in Greco-Roman wrestling, López ends his career with his third gold medal at the 2016 Olympics in Rio.
Ismael Borrero Molina, 24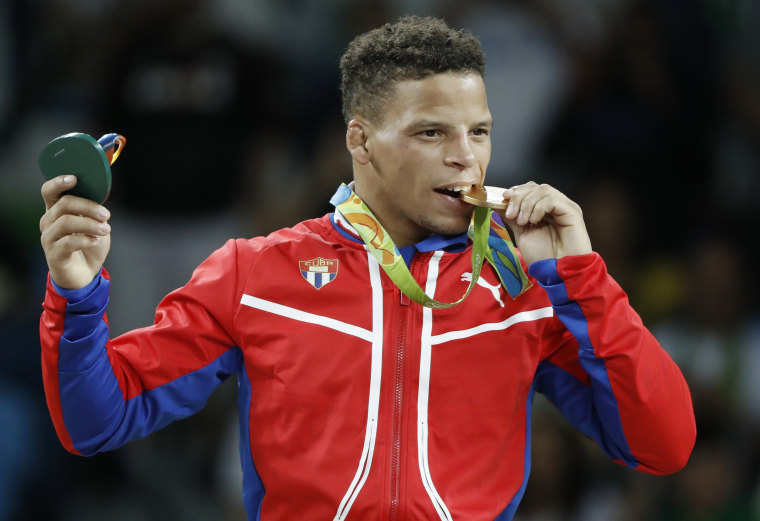 This Greco-Roman wrestler is taking after his teammate Mijain. After competing in his first Olympic Games at 59kg, Molina won his first gold medal against Japan's surprise finalist Shinobu Ota.
Robeisy Ramirez,22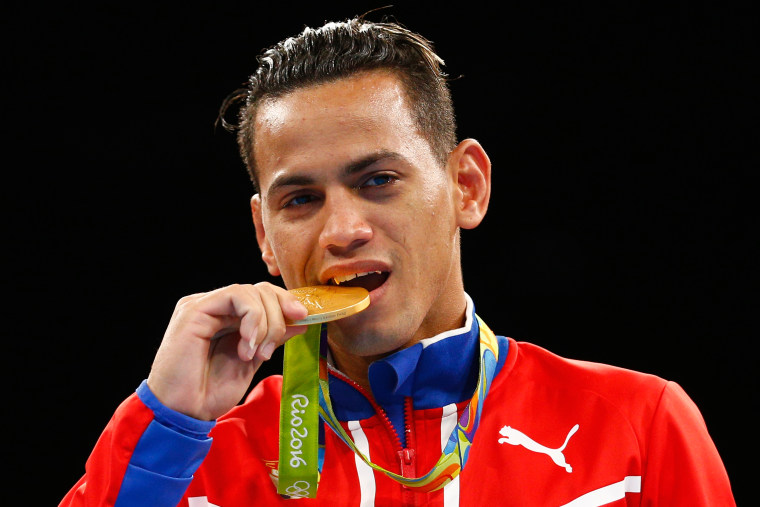 The 56kg men's bantamweight defeated USA's Shakur Stevenson to gold in a historic Cuba v USA fight. According to Sky Sports, this was the first time in 20 years that the U.S. and Cuba boxed in a gold medal match during the Olympics. Ramirez won via a split decision from the judges.
Julio Cesar De La Cruz, 27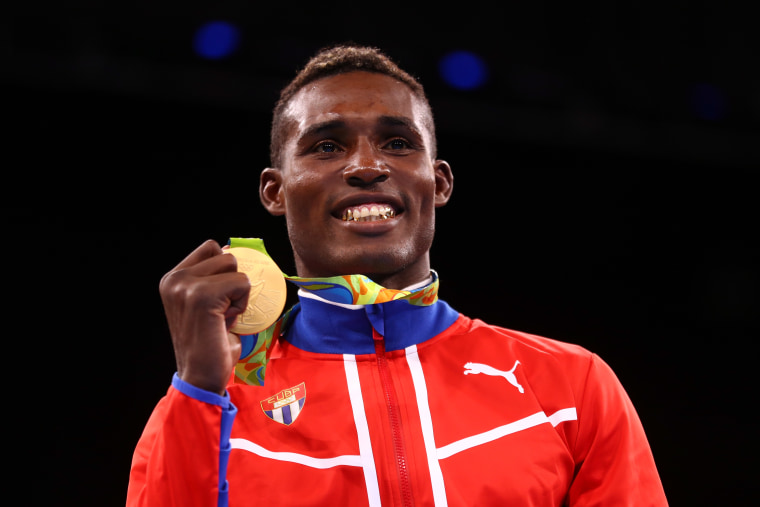 This Cuban amateur boxer has been pounding down the punches for years now. After winning the lightweight world title in 2011, 2013 and 2015, nothing was going to stand in his way during the Rio 2016 Olympics. Cruz won gold in the 81kg men's light heavyweight.
Arlen Lopez, 23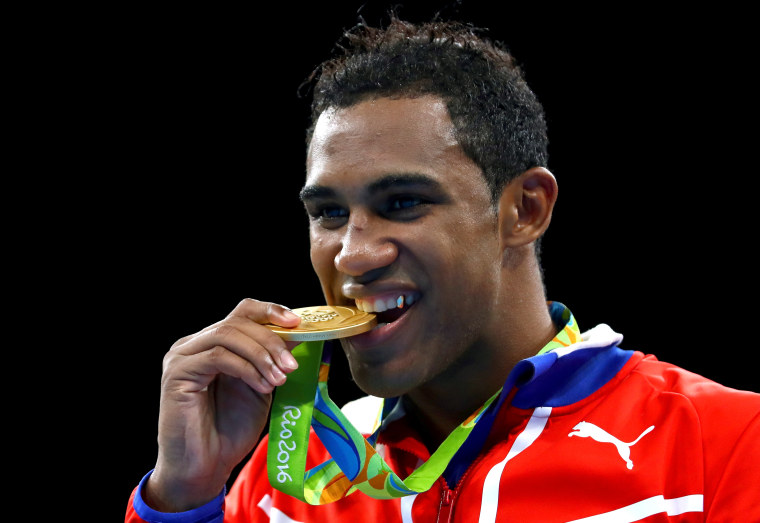 Completing the Cuban golden hat trick, Lopez threw heavy punches as he defeated Uzbekistan's Bektemir Melikuziev on a unanimous points decision to win the Olympic gold medal at 75kg men's middleweight.