Women all over the world experience catcalls and street harassment, ranging from annoying and insulting to threatening and dangerous.
Now a group of five African American and Latina visual and creative artists have come together to fight back. They collaborated to create a stunningly beautiful and powerful short choreo-film to highlight the importance of looking at the issue of street harassment through an empowered lens.
"I hope this project creates awareness on how damaging is objectifying women through their bodies," said the film's producer, Wendy Angulo. "Unfortunately, society has normalized this behavior and it's time that we as women are not scared to navigate the streets because of catcalling and various forms of street harassment."
The video titled Elephant, features dancer K​eomi Tarver, whose body was gloriously painted by artist Alicia Cobb with images of a lioness and the female form, and nature, dancing on a New York City street to a poem written by Elisabet Velazquez. The film takes viewers into an experiential journey into what women experience on a simple walk down the street.
"When I began to write Elephant, I was tired of explaining to men why it wasn't okay to follow me down the street, or that I didn't owe them a smile, or a hello," explained poet, Elizabet Velasquez. "I did not want to educate men. I wanted to empower women," she said.
Velasquez's poem is compelling:
Sometimes I walk down the street and my body is a chapel,
the men who think they have holy water for saliva spit blessings my way.
I guess I dress like a sin today.
The artists felt it was important to explore the idea that a woman's body is often not her own or is often whatever a patriarchal society has claimed it to be. They said they understand that all people impacted by street harassment have a right to their bodies and their aim is to help them, particularly women of color, to take their bodies back.
"Painting Keomi's body for this film is my defense, my voice against every person who made me feel like my body was not my own," said artist Alicia Cobb, who said the issue of cat calling for her was deeply personal.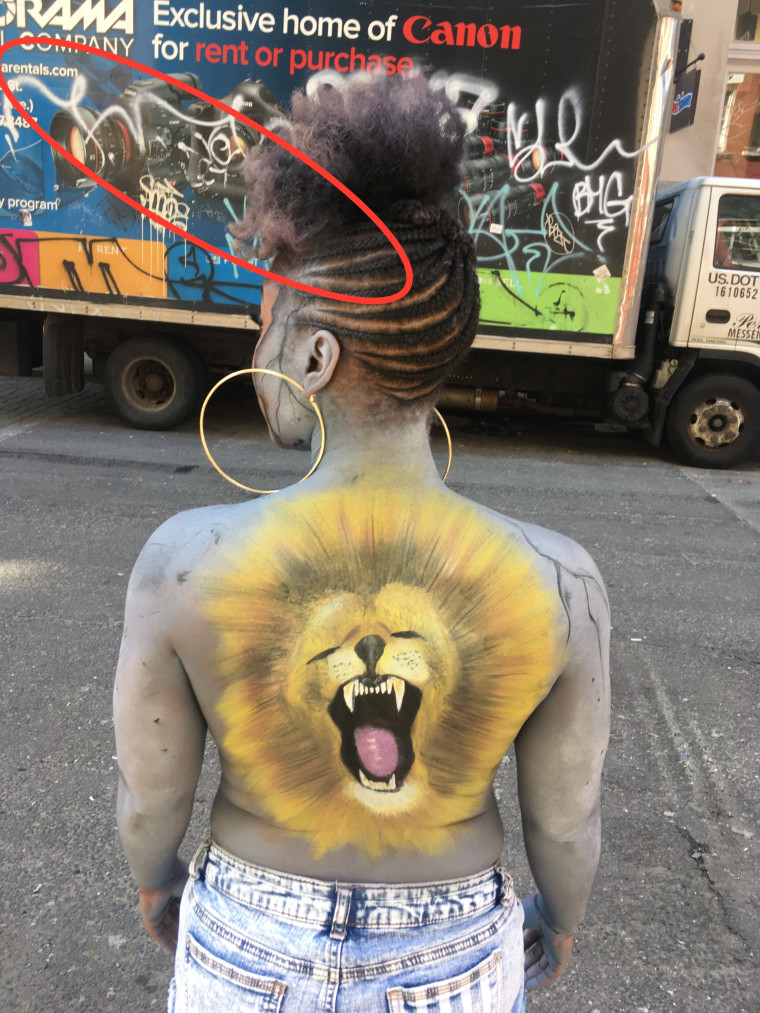 "I've experienced street harassment since the tender age of ten," Cobb recalled. "I actually used to go out of my way to hide my curves with baggy clothes to avoid the cat calls. It always made me feel dirty and insecure. This poem feels like my voice, all of the things I wanted to say to defend myself. Art has always been a form a therapy for me and my defense against anything that might hurt me."
Dancer K​e​omi Tarver, whose topless body is covered with vibrant visuals, was apprehensive at first with the idea of dancing exposed.
"I was nervous initially about dancing topless, but for me it was about ownership," she said. "I wanted to feel a sense of owning my body unapologetically and also give other women permission to be fearless and fierce."
Tarver said that working on the film taught her that the best art exists on and with purpose.
For videographer Connie Chavez, the film felt fated.
"I was brought into this project by destiny," said Chavez. "I had only met Elisabet the day before and we instantly connected. She needed a last minute videographer and I immediately accepted."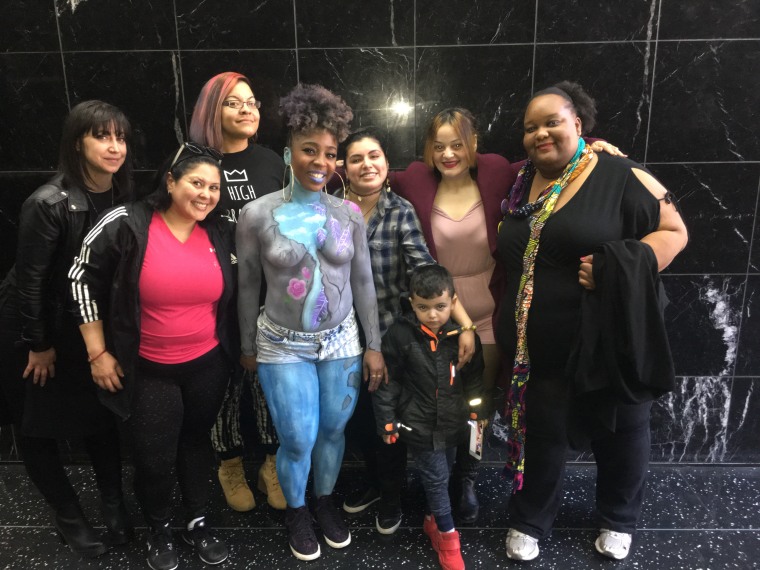 The women are hoping the film goes viral and are urging women to share it and their personal stories.
"We encourage everyone to not just share and repost but to also write about a time when you experienced street harassment," said Chavez. "We need to strengthen our community with honesty and vulnerability so that we may learn from each other."
Cobb is hoping men of all ages see it as well.
"I hope it will shed some light on what it feels like to simply walk down the streets as a woman. How we are made to feel as if our bodies are property or entertainment," she said. "Maybe the men who see it will think twice before they whistle, cat call, stare, grab, or demean a woman again."