Cinthya Ramírez's greatest fear is spreading the coronavirus to her parents and younger brother when she comes home from her nursing shift at Vanderbilt University Medical Center, the largest hospital in the Nashville, Tennessee, area.
"I take every precaution before entering the house. I take off my clothes, clean my phone and go straight to the shower. The rest is in the hands of God," Ramírez, 24, tells Telemundo News.
Ramírez, who came to the United States from Mexico when she was 4, graduated with a nursing degree just three years ago.
She's one of an estimated 29,000 health care workers — nurses and health aides, paramedics, technicians and doctors — who are on the front lines of the coronavirus pandemic but who face an additional worry.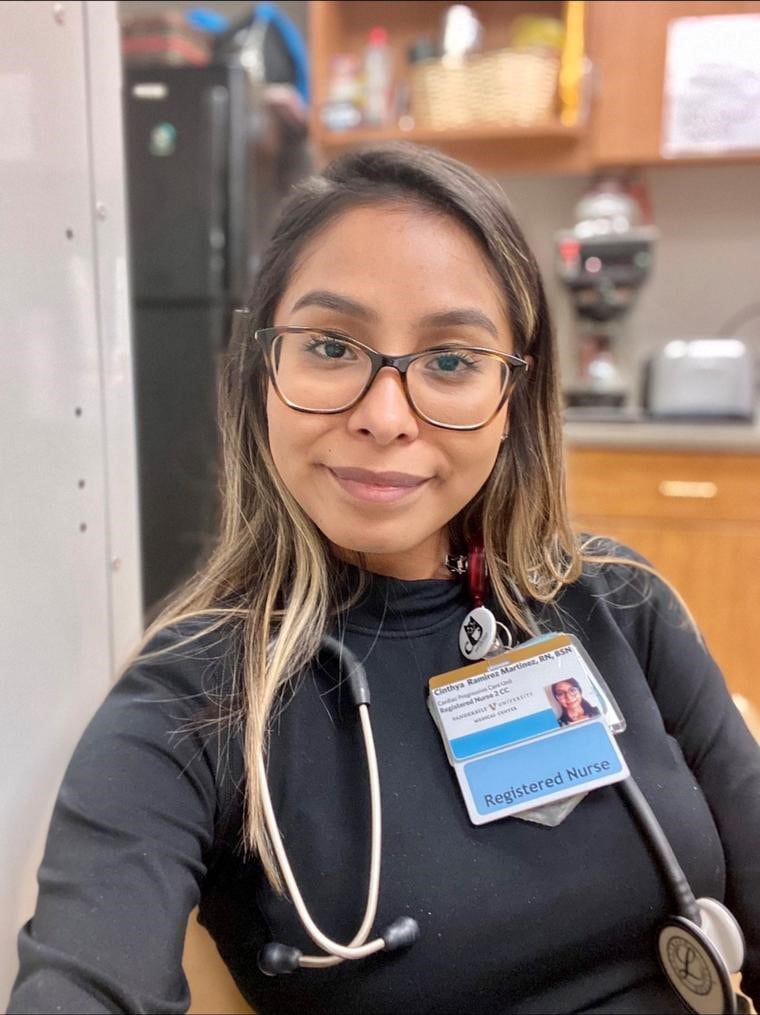 They are enrolled in the Deferred Action for Childhood Arrivals, or DACA, program. Started in 2012 by President Barack Obama, it has allowed over 700,000 immigrant young adults who lack legal status — but who were raised primarily in the U.S. — to work and study without fear of deportation.
But the Trump administration has fought to end the program, and by the end of June the Supreme Court will announce its decision to allow the president to shut it down or to side with lower courts that have kept DACA going. If the program is shut down, DACA recipients fear they would lose their existing protections and face the possibility of being deported.
In a recent letter to the Supreme Court, a group of legal organizations asked the justices to take into account the context of the current pandemic. These immigrants, they said, "are essential to protect communities across the country endangered by COVID-19. Terminating the program during this national emergency would be catastrophic. "
'I try not to think about it every day'
Ana Cueva, 27, who works as an intensive care nurse at a small community hospital near Sacramento, California, says the number of patients with COVID-19 symptoms has skyrocketed in a matter of days.
"Some of them are getting worse, they are not responding to treatments. In intensive care, we already have patients who require ventilators. At this point in the pandemic, the one who is not worried is because he does not understand what is happening," she says after having finished a 12-hour shift, at night and in the morning.
Cueva has been a nurse for almost five years, two of them in intensive care. There are certain things she's used to because of the nature of her work, she says, including seeing patients die. The difference is that now family members will not be saying goodbye to their relatives in the same way. "That keeps me awake every night."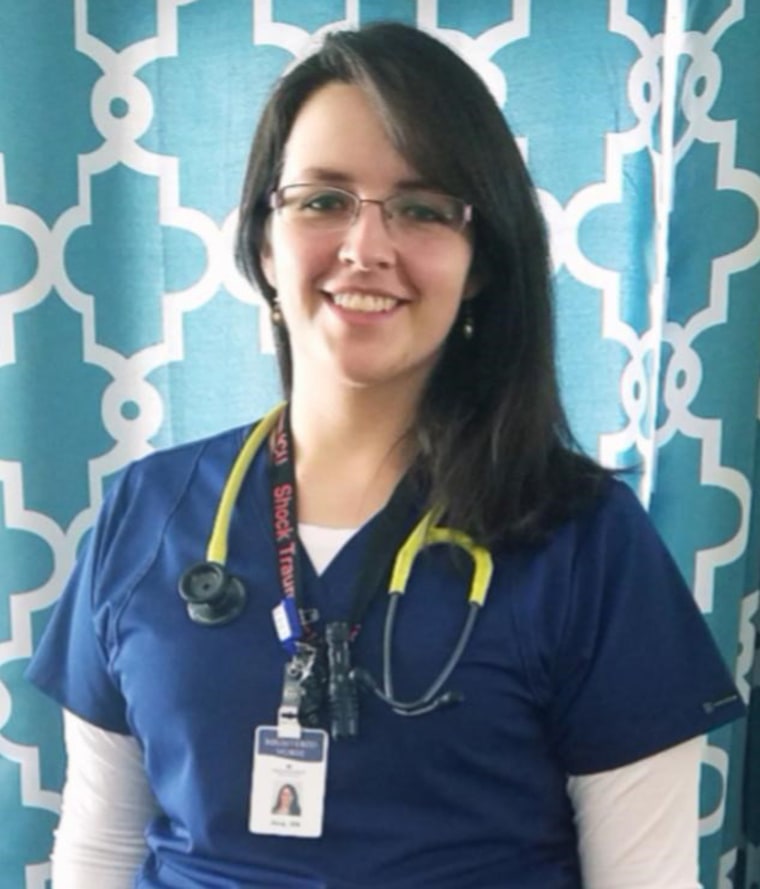 She renewed her DACA application in February, so she has a work permit for two years. But the decision the Supreme Court makes in June could change her life.
"There is not a time of day when I don't think that maybe this was the last time I could renew my DACA. I am here, I voluntarily put my life at risk and go to work happily," Cueva says. "Losing more employees would cause major failures to the health system. "
Despite the constant fear of getting sick, she says that she won't stop helping those who need it.
"I am not someone who would abandon a vocation out of fear," Cueva says. "I have wanted to be a nurse since I was 9 years old and I am not going to abandon the oath I took to take care of my patients."
In Fort Myers, Florida, paramedic Aldo Martinez says that 1 out of 3 calls to 911 systems he's responded to recently are from people reporting coronavirus-related symptoms.
"This includes chest pain, shortness of breath, a lot of cough and fever," he explains on his day off, after having worked a 36-hour shift; sometimes he's assigned on two shifts back-to-back.
Part of his job is to calm callers who are panicked and uncertain and to determine, after examining them, if their situation is severe enough to be taken to a hospital.
Martínez was born in Mexico City and came to the U.S. with his parents at age 12.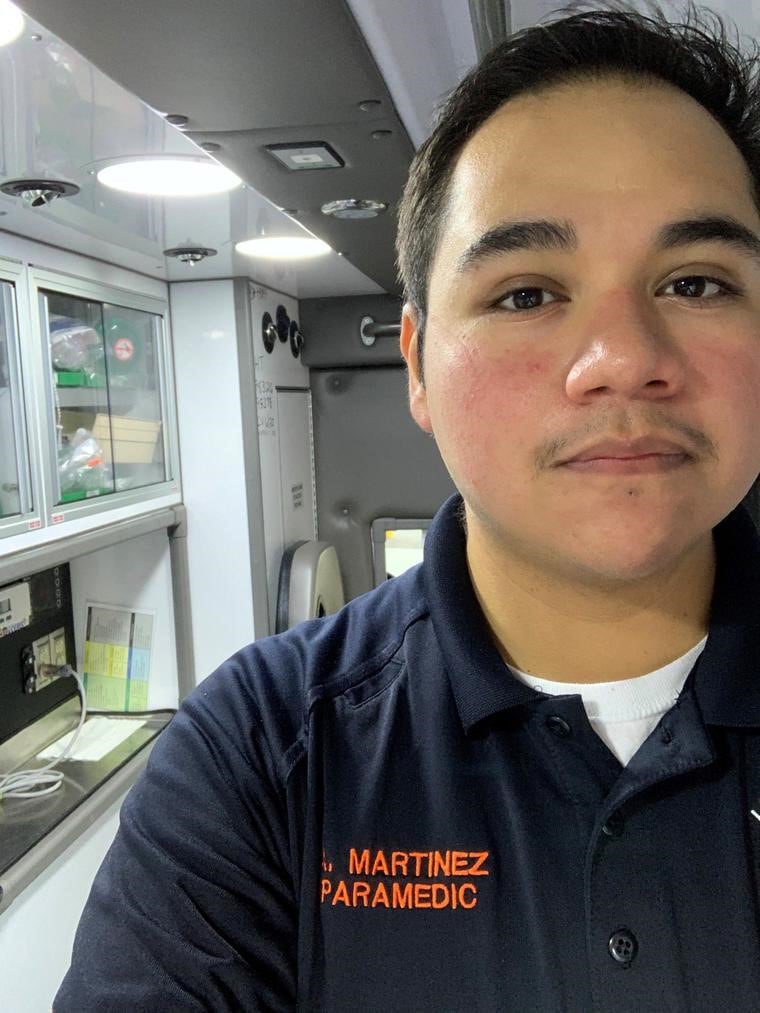 His formative years, "those where you find yourself and decide what you want to do in life," were spent in the U.S., so he says he can't imagine having to return to Mexico.
In the eight years since DACA went into effect, Martínez assumed things with the program would be resolved along the way. After all, he says, DACA beneficiaries "do not cause harm, but well being."
"It is painful not to be able to have something more permanent, because at the end of the day what I want to do is help people," he says. "I try not to think about it every day, because it can affect my interpersonal relationships and my ability to help patients, which is my priority."
Martínez adds that with the existing health care personnel shortage, he "can't imagine" getting rid of thousands of such workers. "Not to mention those who put food in the markets, those who cook food in restaurants, those who clean in hospitals, those who work in the postal service," he says.
At Vanderbilt University Medical Center in Nashville, Ramírez is seeing the effects of the coronavirus, such as the postponement of scheduled surgeries and treatments and the anxiety among her fellow medical workers.
Ramírez says she takes refuge in religion. "I am a very spiritual person and I pray a lot. I remind myself that this is the job that I was meant to have. If the time comes for patients to die and they cannot have their families with them, we have to be there for them."
"We have so much to contribute"
Denisse Rojas, 30, is in her fourth year of medical school. Rojas works several hours a day at the Icahn School of Medicine at Mount Sinai in New York — the U.S. city with the most coronavirus cases and deaths. Her task is to handle hundreds of emails with vendors to help secure masks, respirators, gowns and gloves, to meet the needs of the hospital.
"Medical students know how important these tools are to work," she says. "Knowing that I am helping people helps me get up early in the morning to answer emails."
Rojas was born in Mexico and came to the U.S. with her parents when she was a few months old.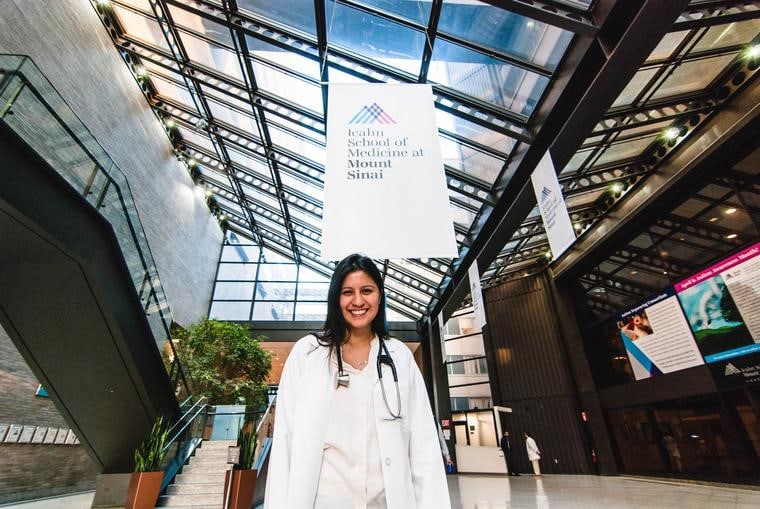 When she graduates next year, she estimates she will have spent about a quarter of a million dollars to pursue her dream of becoming a doctor.
"I am helping, regardless of what is decided with DACA," she says. "But it feels surreal to know that I am about to graduate, that my colleagues will be able to start practicing and that there is a possibility that I cannot."
"The beneficiaries of the program need stability, certainty," she adds. "And people will realize that we must be here because we have so much to contribute."
Jorge Carrasco reported this story for Noticias Telemundo.
Follow NBC Latino on Facebook, Twitter and Instagram.