TEGUCIGALPA, Honduras -- To flee the threat of gang violence, more than 100 residents left their neighborhood in Honduras' capital, authorities said Thursday.
This is the second time this week an exodus like this has happened in Honduras.
People in El Hoyo on Tegucigalpa's south side told local television that masked gang members armed with semi-automatic rifles appeared Wednesday night and announced that residents had 24 hours to abandon their homes or face the consequences. They also distributed flyers.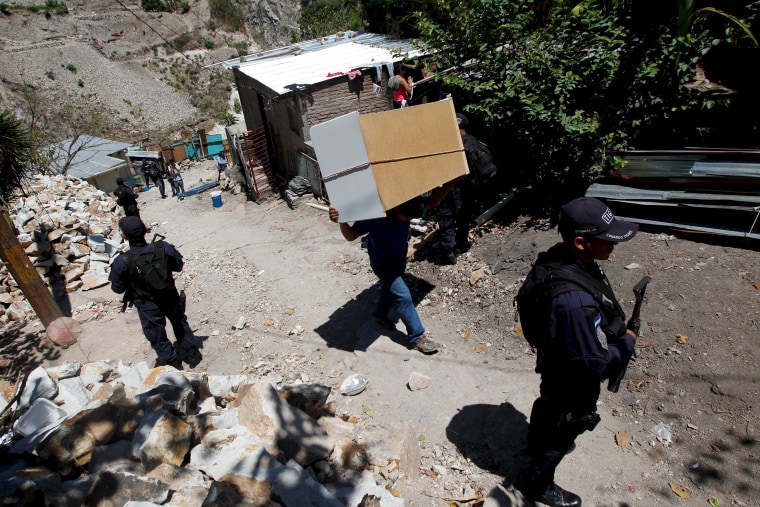 Earlier in the week, residents of a neighborhood in the northern city of San Pedro Sula left their homes after gang threats. Authorities said those people had not returned even though some 300 soldiers have been deployed in the district.
Tegucigalpa police spokesman Selkin Arita said at a news conference that more than 140 people fled El Hoyo. "Gang members have the people of El Hoyo terrified, but we are here to re-establish order," he said.
RELATED: Undocumented Mother: Gangs in Honduras Threatened My Kids
Army Col. Tito Moreno also tried to reassure residents they would be kept safe. "We urge residents to return to their homes because we have posted police and soldiers to protect their lives and possessions," he said.
About 100 police and soldiers patrolled the neighborhood Thursday.
A young man carrying a mattress on his shoulders who identified himself as Juan Martinez said on local television that the gang members had shouted in the street: "In 24 hours everyone who lives here has to go!"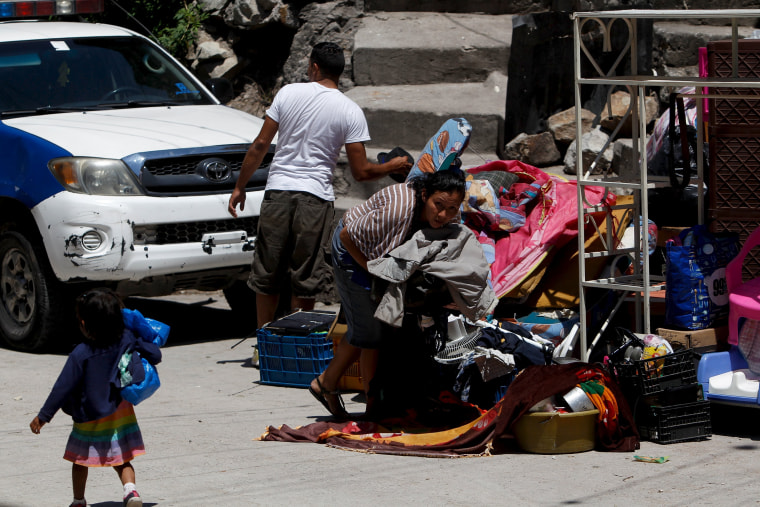 "If we don't go, they'll kill us," Martinez said.
People loaded beds, refrigerators, televisions and other possessions into an assortment of vehicles Thursday.
"My family doesn't have anywhere to go, but we're going because we're scared we'll lose our lives if we don't," resident Antonia Romero said.
The small neighborhood clinging to a hillside was occupied by squatters about 20 years ago. The Barrio 18 and MS-13 gangs compete for control of the neighborhood, and Barrio 18 members allegedly issued the threat.