It was just a regular Saturday afternoon in December when my New Jersey-born college roommate became mystified as I started hanging red chile peppers from our tiny dorm room.
"Haven't you ever seen a ristra?" I remember asking her. (She had not.)
Of course, this ristra was slightly different than the ones from my grandmother's home in Texas. It was a plastic novelty item my mother gave me as a way to connect to the Southwest, which was miles and miles away from chile-less Boston. The sight of my chiles, however cheap and plastic though they were, still brought a smile to my face and reminded me that Christmas was just around the corner.
The holidays are a special time filled with traditions and decorations that are unique to many Hispanic families in the Southwest. For me, these three have come to epitomize what the holidays represent.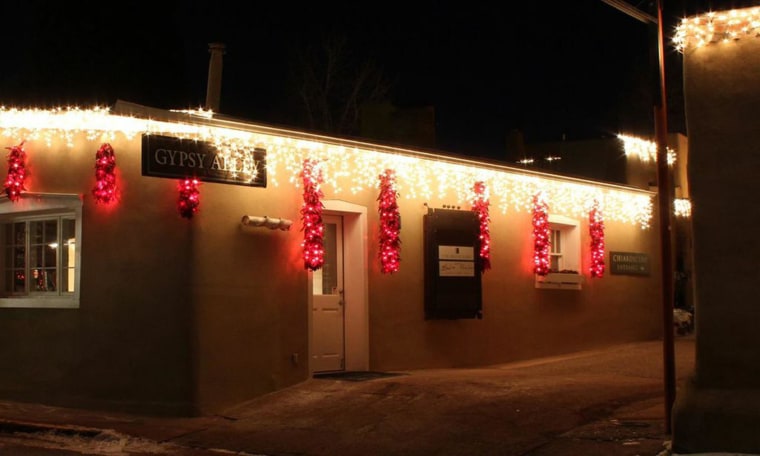 Ristras
Ristras, which means strings in Spanish, are precisely that - strings of chiles that are abundant outside of homes or adorning patios in places like New Mexico, Arizona and Texas. The chiles are hung up to dehydrate, which also produces that vibrant red color. Though ristras are often sold at the beginning of September when the crops are freshest, it's quite common to find holiday-themed ristras and chile wreaths all along the Southwest.
Near Hatch, New Mexico (the site of an infamous chile festival) are several vendors that specialize in these holiday ristras. Of course for those who cannot travel to central New Mexico, plenty of ristras can be found off of Amazon or Etsy.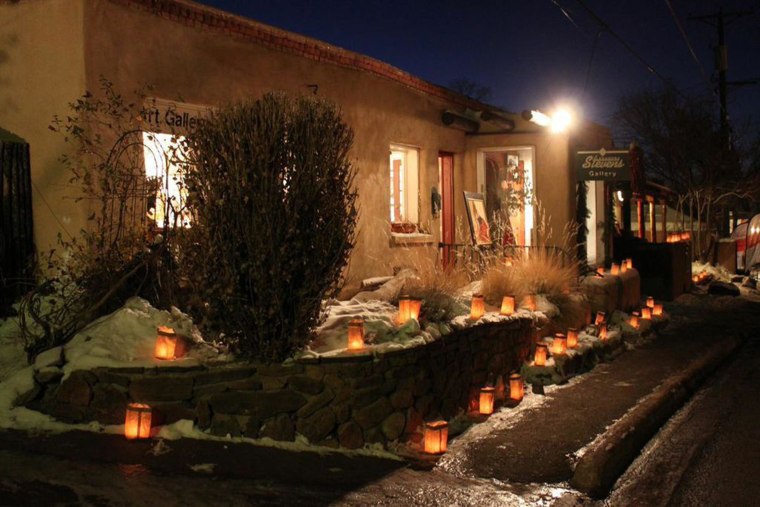 Farolitos or Luminarias
A farolito, which means a small lantern, is traditionally a brown paper bag with a votive candle inside. (Though commercially these are referred to as luminarias, farolito is the proper term.) Farolitos are traced back to when Spanish merchants first began trading with the Chinese and discovered paper bags.
The famous Palace of the Governors in Santa Fe contains some of the most beautiful farolitos in the country. According to Cynthia Delgado, the marketing director for the city's convention and visitors bureau, farolitos are a "symbol of the season in terms of lighting the way." For many religious Hispanics, farolitos are a representation of the light that is meant for Joseph and Mary as they search for an inn. Delgado also views this light in a wider sense, "[we are] lighting the way for the new year, for spiritual connection to something that is bigger than us."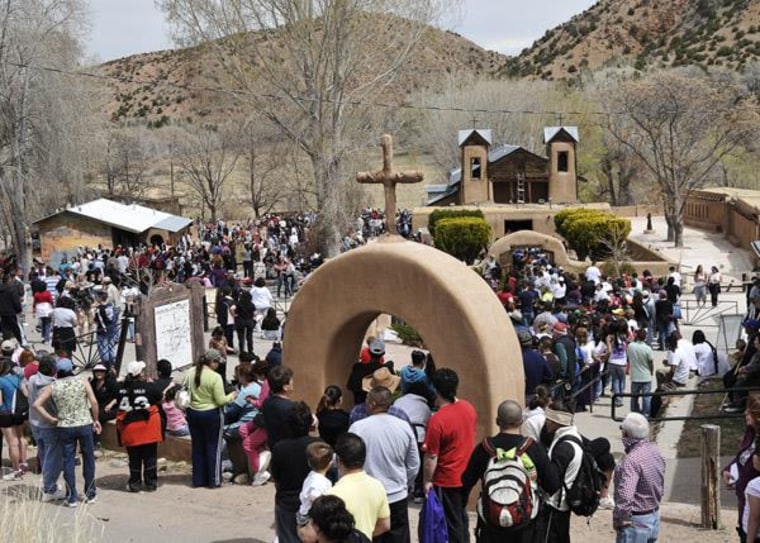 Las Posadas
This nine-day celebration represents the search for lodgings and the nine months of pregnancy endured by Mary before giving birth to Jesus Christ. Each night a procession with Mary, Joseph and other travelers goes door to door seeking shelter and a place to rest. At their final destination each evening the travelers are welcomed inside to both pray and feast. Christmas Eve is the final night of Las Posadas, when many churches become the site of Midnight Mass.
El Santuario de Chimayo, about sixty miles north of Santa Fe, has many dedicated parishioners that take part each year in Las Posadas. The church, which is said to have dirt that holds healing powers, is a very popular pilgrimage for many Catholics. Las Posadas is also celebrated internationally, in places like Mexico and Guatemala.
I live in New York City now where my apartment has room for a Container Store Christmas tree that is about fourteen inches tall. The tiny presents at the base are Hershey's Kisses that seem to dwindle in number each passing day.
But, of course, I still have my plastic ristra. Something about seeing red chile peppers just makes me feel like it's truly the holidays. Whenever I have neighbors or friends over I make sure they realize why those chile peppers are so special to me. Though I may be far away from my grandmother's tamales, posole and tortillas, that ristra makes me feel like I'm right there with her.