MIAMI — While Miami has long been known as the capital of Latin America, it wasn't until recently that it fully earned the title on the culinary side.
No longer limited to Cuban food, it can now claim a diverse array of authentic, differentiated cuisine from all over the region. With each influx of immigration from Nicaragua and Colombia, Venezuela or Peru, Brazil or Argentina, markets and mom and pop restaurants follow, adding another accent to its food scene.
No one embodies this story better than the Graziano's, the family behind the popular Argentine markets and steakhouses of the same name that Saveur magazine described as a "gold standard" for Argentinian steak in Miami.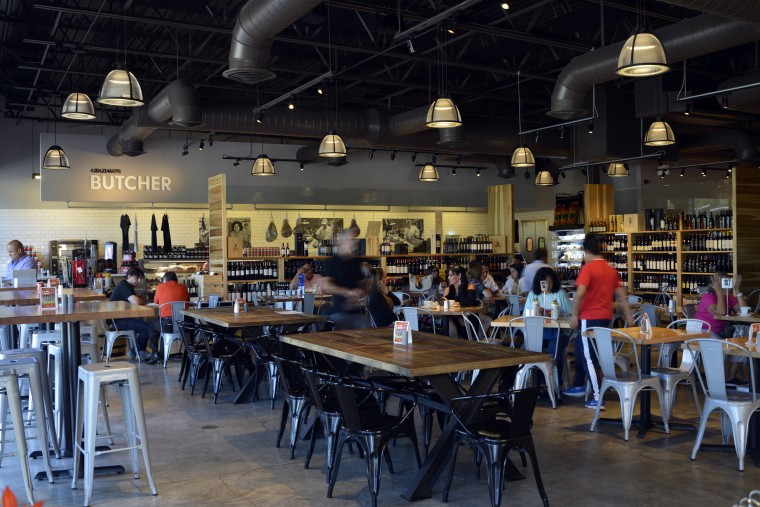 Newly arrived to Miami from Buenos Aires in 1990, where the Grazianos owned a chain of butcher shops, Mario and Maria opened their first market with their three children working alongside them. Though there was a growing Argentine expat community, there were few markets selling Argentinian products, so they began importing the specialty items everyone missed. At the heart of the market was the butcher stand where Mario offered traditionally prepared Argentinian cuts of beef.
Related: Food Is a 'Homage to Culture': Chef Aaron Sanchez Inspires, Empowers
Their son Leo Graziano, who was studying architecture when his family first arrived in the United States, switched to business and now runs the day-to-day operations. His siblings and in-laws are also involved. Most recently, their children have become the third generation to join the family business.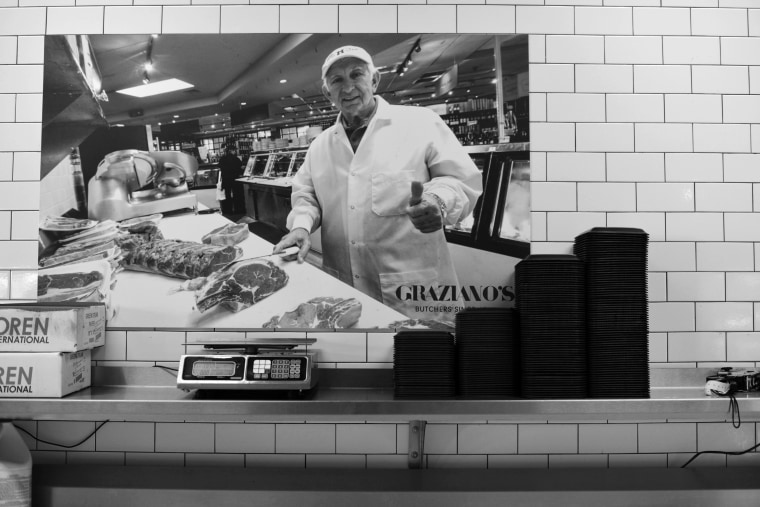 "Everything was very Latin in Miami but they didn't understand what a choripán was," remembers Leo. "The Argentinians were very nostalgic for what they couldn't have from Argentina."
Related:These Women Are Serving Food, and Time, in Colombia's Trendy Prison Restaurant
The family improvised their first restaurant in the parking lot. On weekends, they would set wooden tables over Coca-Cola crates to serve steak sandwiches and pinchos (skewered steak) from an outdoor grill that quickly drew customers nostalgic for home and converts ready to try something new.
As Leo remembers, "the tables got longer and longer."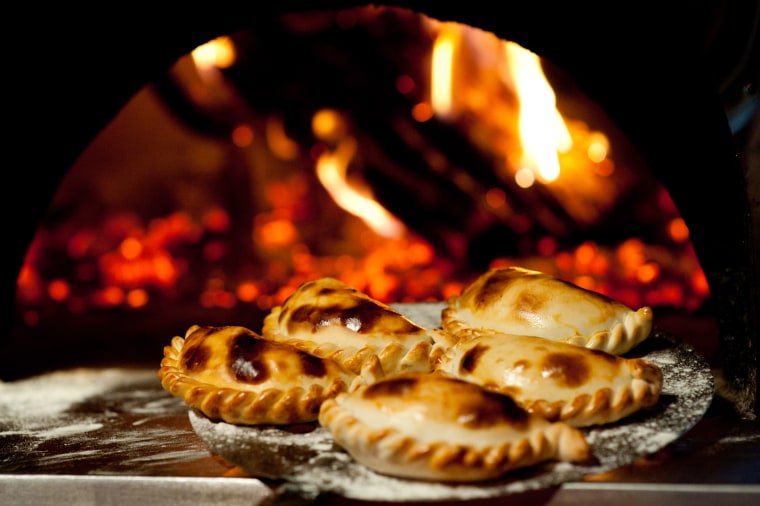 Soon after, the Grazianos moved to a permanent location in the overwhelmingly Cuban neighborhood of Westchester, where the weekend barbecue tradition continued. When a cafeteria next door to the market became available, they took over the space to begin offering a traditional line-up of empanadas, (turnovers filled with meat or other fillings) Argentinian sandwiches with strong Italian accents, vegetable packed tartas, and desserts from a casual eat-in, take-away counter. Even as they've opened other locations throughout the city, it's this store that their Argentinian customers return to again and again.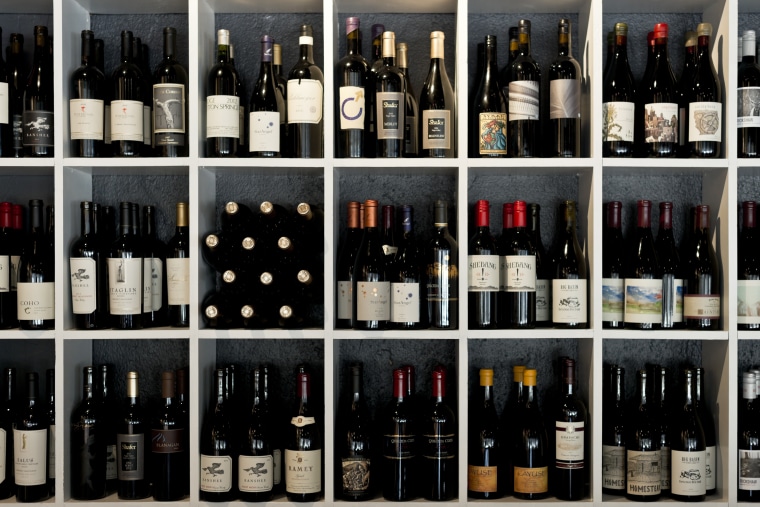 Known for their wine selection, they began to import Argentinian wine, favoring small family run vineyards just as New World wines were breaking into the international market.
"At the beginning there were not many importers from Argentina, maybe Trapiche and Navarro Correas, and that's about it," remembers Leo. "We brought wine from Argentina and beer in 1993. When the restaurants started growing, we met good suppliers, and that's how the love of wine came."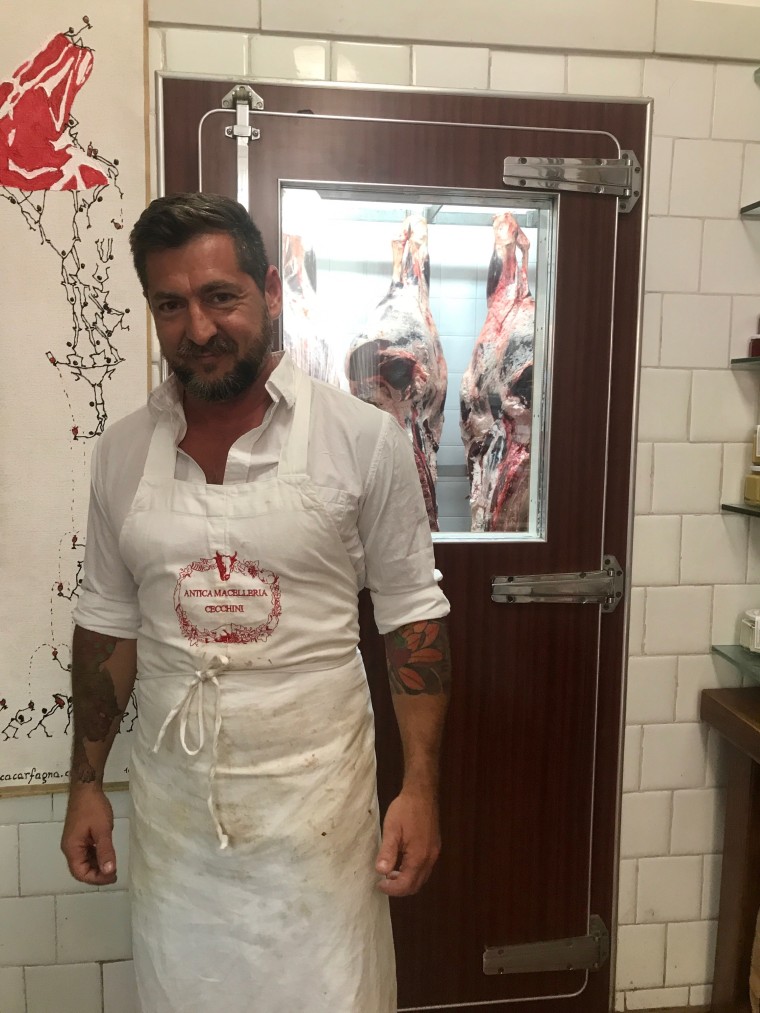 They also created their own product line starting with jars of dulce de leche and traditional sauces and marinades developed from matriarch Maria's recipes.
"She has a lot of influence," notes Leo. "The red sauce, the chimichurri - they're her recipes." They've since partnered with Sogno Toscano to produce private label olive oil, sun-dried tomatoes, and pastas.
With five markets, four restaurants, and three more in development throughout Miami, their days in the parking lot seem very far away. At their Coral Gables restaurant, you're greeted by an open kitchen where skewered meats tower above a bed of burning embers before you pass into a warmly lit dining room that's all sleek grey finishes, dark wood tables, and wall-to-wall wine bottles. In this minimalist setting, the only theatrical element is the product that's altered as little as possible for the best results.
Related: In the Iconic Café Bustelo, A Story of New York's Spanish Immigrant Community
"We don't cook on the flames, we cook on the embers of the charcoal, and don't add anything to the meat," says Leo. "There's no marinade or rub. We just grill it with salt and then we add chimichurri after."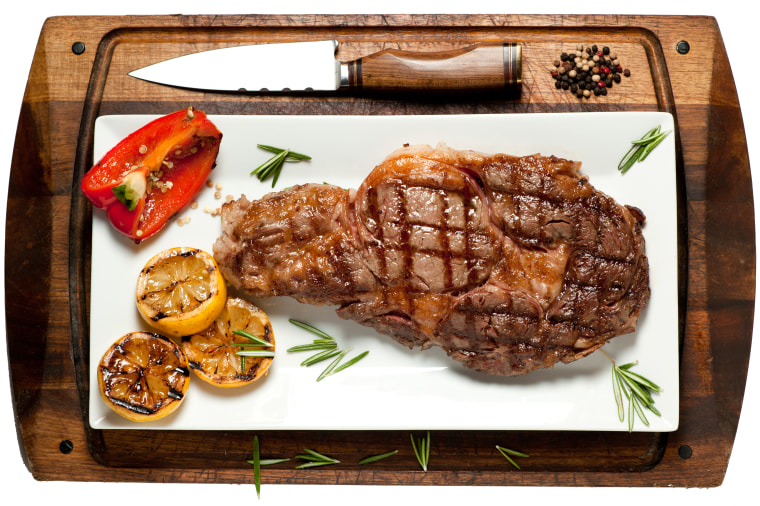 Whereas customers may have been unfamiliar with Argentinian cuts in the past, they now know to ask for bife del carnicero, herbed provoleta, and housemade chorizo with salsa criolla. Empanadas and alfajores are not only available at the Argentine markets that dot the city but Cuban bakeries as well, a tell tale sign of how much the landscape has changed.
Though they've stayed true to Argentinian techniques and flavors, Leo affirms they see themselves as a "local company". Though it's worth noting that, in a city like Miami, the definition of "local" is constantly shifting.