Can the Three Kings compete with Santa Claus?
They definitely do in Ishel Vidal's household in Houston. The photographer and her husband have opted to give their children, ages 14 and 7, most of their holiday presents on Three Kings Day, celebrated Jan. 6., instead of on Christmas Day.
"I reinforce the message that we celebrate the Three Wise Men because they had a direct link to Jesus — not Santa," Vidal, 36, said.
Vidal is not in the majority, but hers is among the U.S. Latino families trying to preserve the tradition of Día de Reyes, or Three Kings Day. Also known as the Feast of the Epiphany, it marks the biblical story of the three Magi — Melchior, Caspar, and Balthazar — who, guided by a star, found baby Jesus and brought him gifts.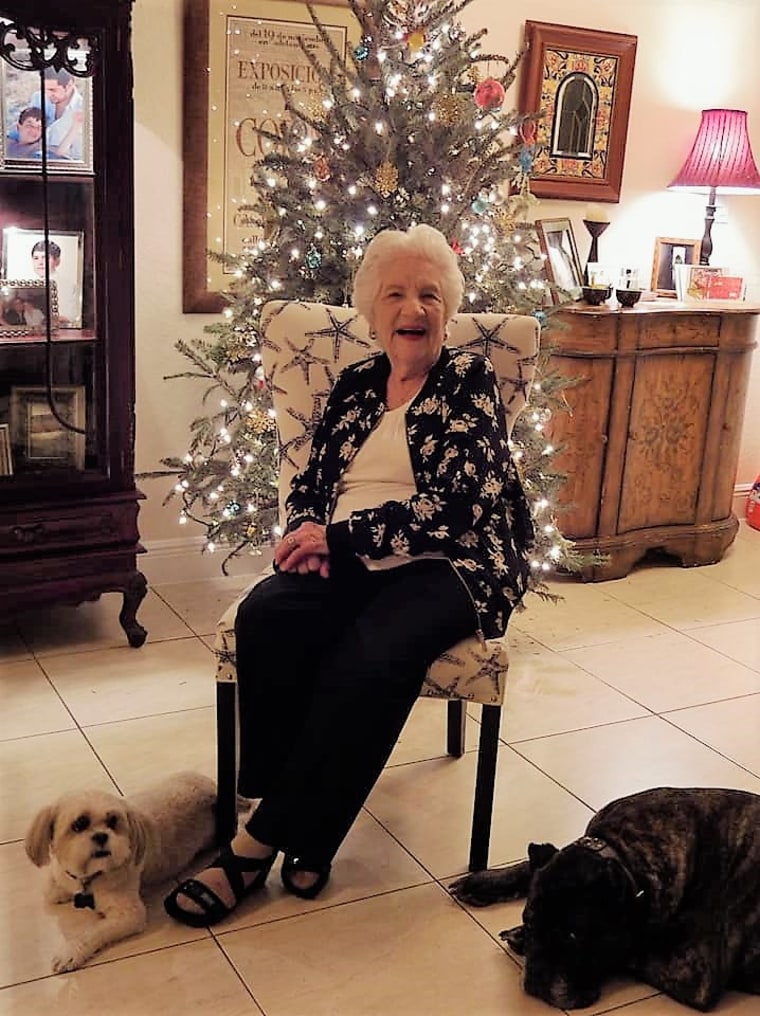 While it's been a rich holiday tradition in Spain, Latin America and the Caribbean, Chia Santiago, 91, can attest to how the celebration has taken a back seat to Christmas Eve and Christmas Day — unlike during her childhood days.
Santiago, who recently moved from Puerto Rico to be with family in Florida, remembers when Three Kings Day in the island was the highlight of the holiday season. Her family would travel 53 miles on Christmas Eve from the island's capital city to the town of Villalba, where her grandmother would host a huge party she would be organizing for a week and children would get their gifts.
That's a very different experience than her teenage and young adult grandchildren, who mainly celebrate Christmas. As she remembers days of parties mostly at homes — "there weren't nightclubs in those days," Santiago says, adding that her grandchildren tell her, "That doesn't exist anymore — you lived the golden years."
A losing battle?
The number of Latino cultural activities experienced by Americans with Hispanic ancestry declines across generations the farther they are from their immigrant roots, according to the Pew Research Center.
Nearly 60 percent of first-generation Latinos say their parents often took them to cultural celebrations such as Mexican "posadas" — which celebrate Mary and Joseph's pilgrimage to Bethlehem — or "quinceañeras" to celebrate a young woman's 15th birthday. But partaking of Latino-specific cultural activities drops to 49 percent among second-generation Latinos and 35 percent for third-generation Hispanics.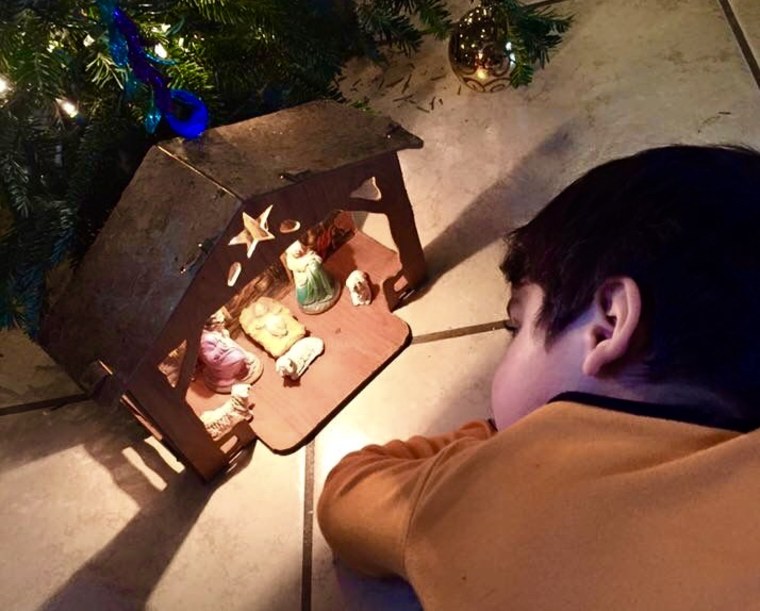 When it comes to the Three Wise Men, some acknowledge it could be a losing battle.
"Some of us lose those traditions when we move to the States," said Jossy Vila, 51, a Maryland resident who is originally from Puerto Rico. "But I refuse to let my daughter and my grandson miss out on their culture."
Vila said her grandson, 10, jokes that whatever present he doesn't get on Christmas, he keeps his fingers crossed that he'll get on Three Kings Day. Vila cooks pastelillos, or Puerto Rican turnovers, for her grandson's class at school and brings them Jan. 6 so that his classmates can celebrate the holiday and learn about it.
Grass for the camels and other traditions
Part of the fun tradition of Three Kings Day involves what children do the night before Jan. 6 to make sure they get gifts from the Three Wise Men.
In Mexico and Spain, children expect to receive their gifts next to the shoes they leave out the night before. In Puerto Rico, children fill up a box with grass for the Magi's camels. Kids in Argentina, Uruguay and Paraguay do both.
After Vidal emigrated from Mexico to Texas when she was a little girl, her parents reinforced the Three Kings Day tradition by explaining to her and her sisters that, "while Santa Claus was a good man who delivered toys to children in need, their family would always celebrate the Three Wise Men."
She's now doing the same with her children.
On the night of Jan. 5, her children put one of their shoes under the tree and inside the shoe, they left a note they wrote for The Three Wise Men.
"In it, they explain what toys they would like and why they feel they deserve them," Vidal said. "On a plate next to the shoes, we leave grass for the camels. The Three Wise Men travel by camel, and the camels need to eat too."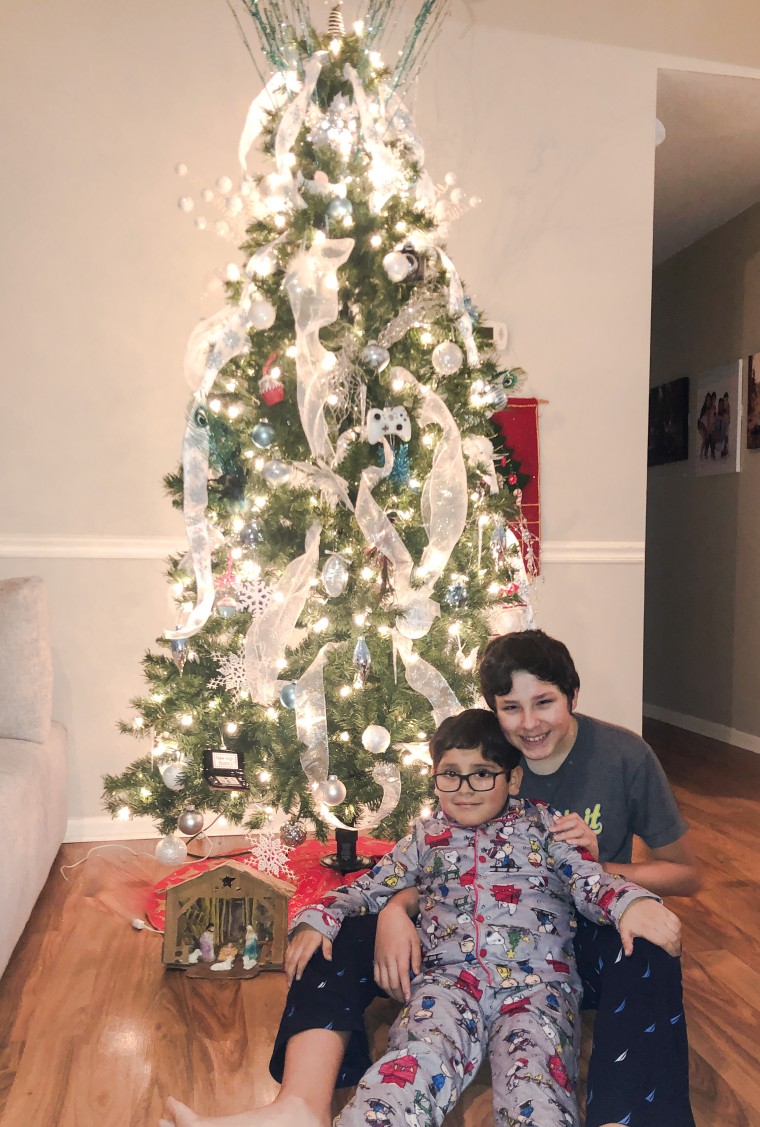 Flavio Cumpiano, who was born in Puerto Rico and has lived in Washington, D.C., for 30 years, said he keeps multiple Three Kings figurines around his home to constantly remind his children, ages 12 and 10, about "the importance of that tradition, not just for religious purposes but also for cultural ones." He also helps his children prepare shoe boxes full of grass for the camels and leave glasses with milk for the kings to drink.
According to him, instilling the tradition has not been difficult since his kids love the idea of getting presents on both Dec.25 and Jan. 6.
Estefania Hernandez, 27, grew up in a Mexican household in New York with similar traditions as Vidal and her family. As a child, she remembers leaving a letter inside her shoes for the Magi to read and leave her presents. Besides opening her gifts, Hernandez said the Three Kings would hide her shoes somewhere around the house and she had to "go on a scavenger hunt" to look for them.
But as an adult, the celebration focuses more on the "Rosca de Reyes," a sugary bread that contains a baby Jesus figurine. Hernandez's family sits together to eat the bread. Each person cuts their own piece, secretly hoping they don't get the Jesus figurine — whoever gets it has to cook food for the Candlemas Day celebration on Feb. 2, another Christian holiday.
Three Kings has also become a cultural tradition in towns and cities across the U.S., with museums and organizations organizing events and parades.
Isabel Encalado moved from Ecuador to New York 25 years ago. Growing up, she remembers seeing Three Kings Day celebrations on TV at a time when her family wasn't able to afford to get her gifts to commemorate the occasion.
Once in New York, she got her family involved in an annual Three Kings Day celebration organized by the Democratic Club in Queens. "I make the costumes for the Three Kings and my oldest son has already donated a bag full of presents," she said in Spanish. "I always had that dream — having a big celebration."
As for Hernandez, the Latina millennial said that if she has children someday, she plans to pass down the Three Kings Day traditions.
"Who wouldn't like to keep the Christmas celebration going?!" she said. "We take down our tree on Jan. 12."
Nicole Acevedo reported from New York, Carmen Sesín from Miami, Claudia Deschamps from Texas and Patricia Guadalupe from Washington.
Follow NBC Latino on Facebook, Twitter and Instagram.