TEPIC, Mexico (Thomson Reuters Foundation) - Italian winemaker Camillo Magoni is using reclaimed water at La Morita treatment plant in the Mexican border city of Tijuana to cultivate 800 lush vines in its grounds, producing red wine he quips could retail for $200 a bottle.
If the experiment works, transporting treated wastewater through the arid Baja de California peninsula to the Valle de Guadalupe, south of Tijuana, to irrigate the area's upscale vineyards could be an option for winegrowers competing with nearby towns for scarce water supplies.
"It tastes like a Cabernet Sauvignon. There's absolutely no difference," said Magoni, who has worked for more than 50 years in Baja's wine industry. "The water we're using is very clean; it's practically crystalline."
Magoni's project to turn wastewater into wine could help find a solution to the area's water shortages, he said. "We're going to continue and see in the future if there's interest... from the industry players," he added.
High-tech systems are already taking water from "toilet to tap" in some countries like Singapore, which recycles water for drinking and industry, while Israel reuses much of its wastewater for irrigation.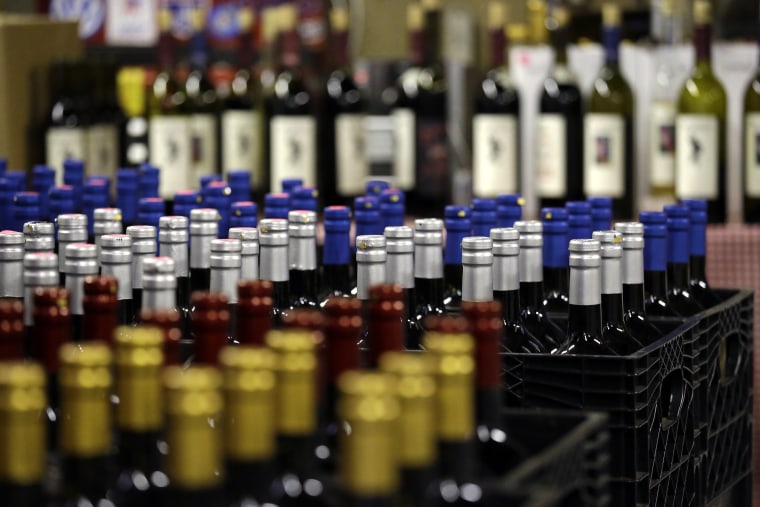 California's Orange County, meanwhile, is pumping millions of gallons a day reclaimed from sewer effluent into aquifers, where it is filtered naturally before being drunk.
But Latin American countries - where many struggle with crippling shortages despite the region's overall water abundance - have been slow to catch on to the potential of water recycling, according to experts who say most reuse is informal.
The tide is slowly turning in Mexico, Chile and Brazil where wastewater is now viewed as an asset as thirsty cites vie for increasingly valuable water supplies with industry and agriculture, which together account for nearly 90 percent of water withdrawals worldwide.
"Engineers have this tendency to say 'We're running out of water; we need a new source'," said Diego Rodriguez, a water management specialist with the World Bank.
"You get the water from the source - you treat it, it's used, it's discharged. That's very linear thinking. If you start circular thinking, you begin looking much more at the value of reuse."
BUSINESS OPPORTUNITY
But to reuse water, it first needs to be captured.
Only half of Latin America is connected to a sewer, and only around 30 percent of wastewater is treated, according to the World Bank. Cities like Lima pump much of their effluent into the sea, while others struggle with decrepit networks and inefficient treatment plants.
Globally, 80 percent of all wastewater is untreated, says the United Nations, which forecasts a 40 percent shortfall in world water availability by 2030.
In Latin America, some industrial and mining companies are now pushing ahead with water reuse schemes to secure a reliable supply for themselves, easing pressure on local resources into the bargain.
In Sao Paulo, hit by drought in recent years, the Aquapolo plant is turning sewage from parts of the Brazilian mega-city into industrial-quality water for nearby businesses, producing the equivalent of the water consumed by 500,000 people.
"Reuse projects will happen where there's water scarcity," said Rafael Rossi, head of industrial operations at BRK Ambiental, which runs Aquapolo. "It's not reasonable that the population lacks water because industry is consuming this water."
Recycling water can be up to seven times cheaper than desalination, and is more sustainable than drawing water from over-exploited aquifers, rivers and lakes, say experts. The water can also be treated to different standards of cleanliness.
Given the legal and policy hurdles involved in making wastewater fit for drinking - as well as psychological barriers that can make the concept hard to swallow - it may be easier to promote investment in reuse schemes for industry and agriculture, with the right incentives.
In Chile, a plan to divert some of the wastewater pumped into the Pacific from Valparaiso to nearby winegrowers and farmers could reduce the gap between water consumption and supply, while cutting coastal pollution, said Ulrike Broschek, director of Fundacion Chile's sustainability centre.
"Both investment and treatment costs are very low compared to the alternatives," she said. "Reuse culture is something that hasn't been developed in Chile yet - you can look at this as a disadvantage or opportunity."
AT WHAT PRICE?
Monetising water reuse remains tricky, said Jaime Collado, vice president of the International Commission on Irrigation and Drainage's Mexican unit.
He pointed to the Mezquital Valley, north of Mexico City, where vast swathes of agricultural land are irrigated - and fertilised - by copious quantities of untreated wastewater from the capital.
But farmers are worried their water will jump in price once the giant Atotonilco treatment plant launches an effort to clean up Mexico City's sewage, plunging them into competition for the water against the capital, where aquifer depletion is causing widespread subsidence.
They are also concerned the cleaner water will mean they need to apply more fertilizer.
"The value of water is much higher in the city than in agriculture, but those people in the Mezquital valley have used that water for 100 years, and they have rights," said Collado. "Reusing water is always an economic issue."