EL PASO, Texas — Cheers and applause broke out as migrants prepared to cross the border Friday into El Paso, hours after pandemic-era restrictions were lifted.
Once across, men and women, some in hoodies and sweaters to guard against the chilly desert night air, walked in single file to a U.S. Border Patrol van. A man and a woman held hands, the woman covering her nose and mouth with her sleeve as dust filled the air.
About two hours after the end of Title 42, dozens of migrants had already boarded three white school buses in small groups, Border Patrol vans partially obscuring the media's ability to see them. The bus was flanked by members of the National Guard and Border Patrol in green and camouflage uniforms.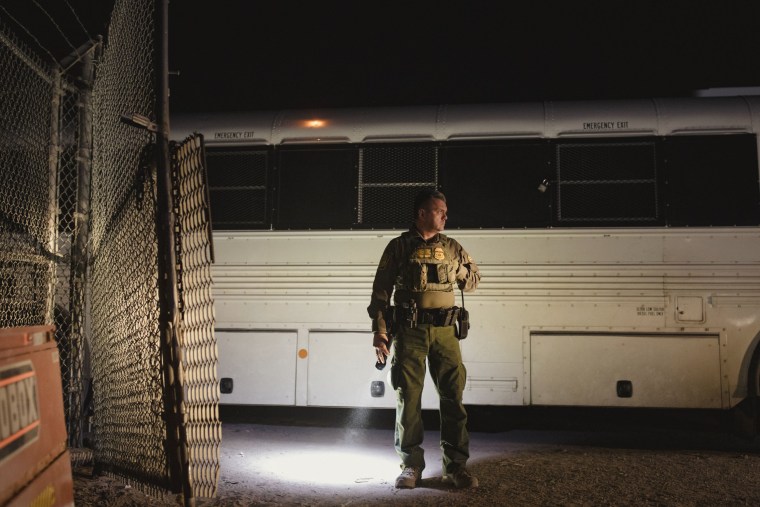 After the van left, border authorities closed the outermost chain-link fence and sealed it with a heavy lock.
Homeland Security officials predicted 10,000 migrants per day will try to cross into the U.S. after the lifting of Title 42, the pandemic-era policy that immediately expelled migrants millions of times without providing asylum hearings.
The numbers already surpassed that, with 11,000 apprehended on Tuesday and again on Wednesday.
With Title 42 ending, thousands of migrants waiting in Mexico for a chance to enter the U.S. will be subject to Title 8, the section of U.S. law dealing with immigration and nationality that was used at the borders before the pandemic.
At El Paso's Gate 42 in the minutes and hours after Title 42 was lifted, the initial processing of people from the Mexican side of the border appeared mostly quiet and orderly, except for a heavy media presence. A few buses and a van kicked up thick clouds of dust as the vehicles transported people to be processed in the U.S.
From 300 to 400 migrants had been waiting on the Mexican side of the border wall near Gate 42 in Ciudad Juárez, a Customs and Border Protection official had said earlier.
The full impact of the policy change remained to be seen after the changes, Irene Valenzuela, executive director of the county of El Paso's Community Services Department, told NBC News on Thursday.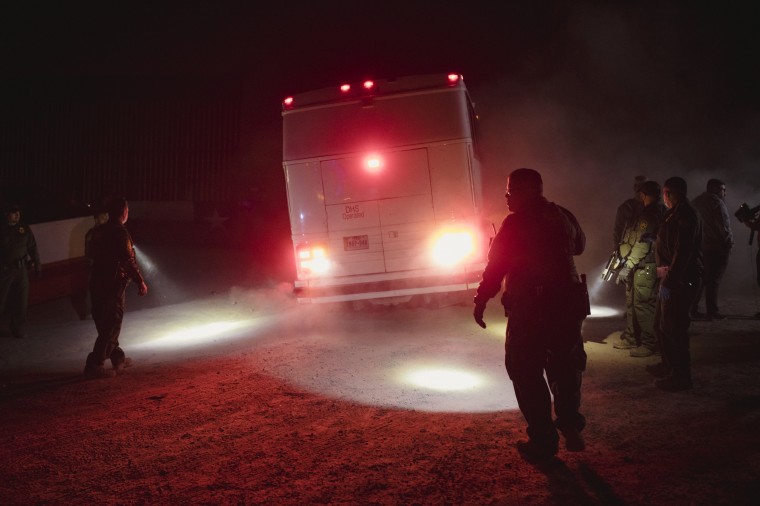 "I think Friday morning will be the true test," she said, with officials concerned about "the unknown, not knowing the exact number that are still waiting to come."
At a press conference on Friday, Homeland Security Assistant Secretary Blas Nuñez-Neto said they did not see a "substantial increase overnight or an influx at midnight" at the border when Title 42 was lifted.
Title 8 allows more people to seek asylum, which could slow down processing at border facilities, but also includes a process to quickly send people back across the border called "expedited removal."
Title 8 will also allow for punishments, including a potential 5-year bar and criminal prosecution of those who repeatedly attempt to enter the U.S. illegally. Title 42 had suspended those penalties, which led to an increase in the number of people who repeatedly crossed the border after they had been expelled.
At the same time, the U.S. finalized Wednesday new asylum restrictions so that migrants will be ineligible for asylum, with some exceptions, unless they use existing legal processes, present at a port of entry using the online CBP One app, or applied and were rejected for asylum in a third country through which they traveled.  
El Paso County has prepared for a potential increase of thousands of migrants coming into the city after Title 42 lifts, Valenzuela said.
"The systems are in place to be able to prepare for migrants to come into our community," she said. "Any system can break if we get an extreme amount of volume coming in that we were not anticipating."
"We're as prepared as we can be. And we'll see how all these new rules and policies will impact that," she said.
Starting Friday, the county's Migrant Support Services Center will be able to process 800 people per day, up from the current 650, Valenzuela said. Migrants arrive there after being processed by immigration authorities with the goal of making travel arrangements to continue on their journeys. Since October, it has processed about 34,000 people.
Once they are processed, migrants are able to leave El Paso and head to their next destinations, after purchasing their own bus and plane tickets first. Many are seeking to leave El Paso and join loved ones in other states, or head to the cities where their court cases will play out.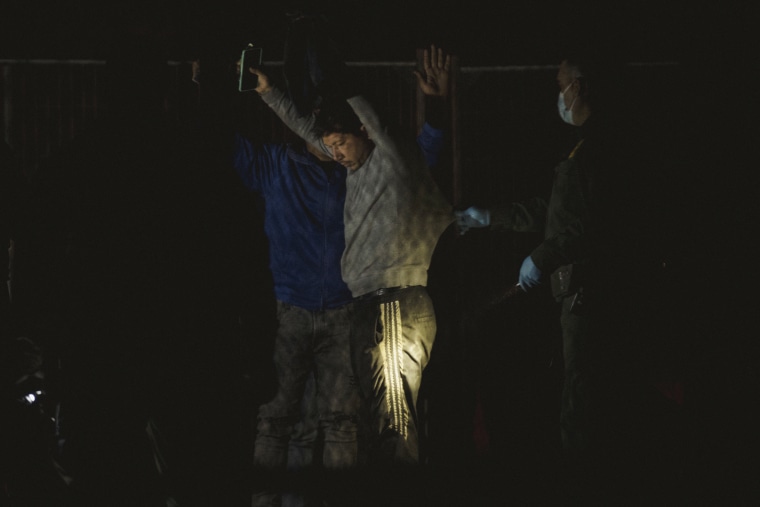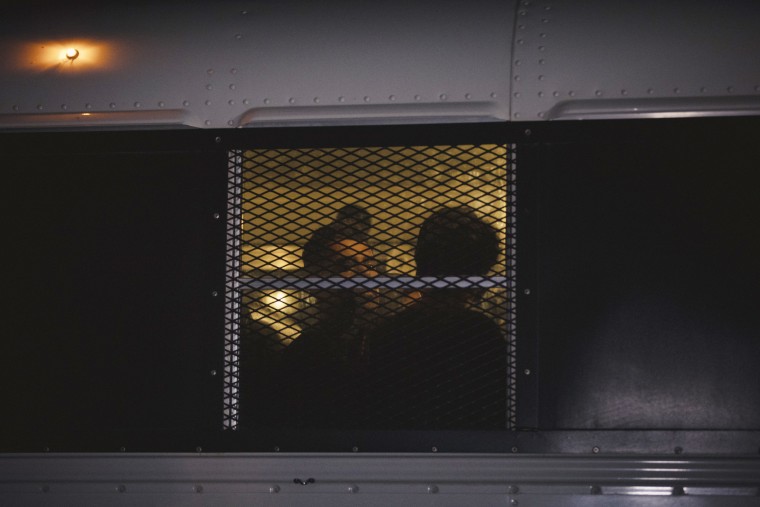 Valenzuela said the hope is that scaling up to 800 people a day, or possibly more if needed, could help ease the pressure on nongovernmental organizations that shelter migrants. In recent weeks, up to 3,300 migrants were staying in the area outside a local church and a homeless shelter because shelter services were at capacity.
In the hours before Title 42 was lifted, migrants in Juarez, Mexico, had been waiting sometimes for days along the border wall for a chance to be allowed inside the U.S. 
"Tonight is the decision for many of our Venezuelan brothers and many of our companions from other countries that are here struggling," said Jesús Miguel Roera Mendoza, 26. He has been waiting about 10 days to be processed along the border wall. On Thursday, he was making a more than two-hour round trip to get food and cleansing wipes.
"We have our hearts in our hands," he said, at times getting emotional, saying that being deported back to Venezuela would be "fatal."
"We want to do things right," he added. "We want to come in legally."