Tom Flores' career has been marked with a series of boundary-breaking firsts in professional football. In 1960, while playing for the Oakland Raiders, he was the first-ever Latino starting quarterback on a pro football team.
As a coach, Flores won Super Bowl XV and XVIII with the Oakland Raiders and Los Angeles Raiders, respectively. Those wins made him the first person of color to coach a team to a Super Bowl victory. After his time on the field, he became a general manager of the Seattle Seahawks.
Now there is a movement to land Flores a spot in the Pro Football Hall of Fame. We spoke to Tom Flores about his upbringing, his career and what he thinks of North Carolina Panthers Coach Ron Rivera, the second Latino to take his team to the Super Bowl.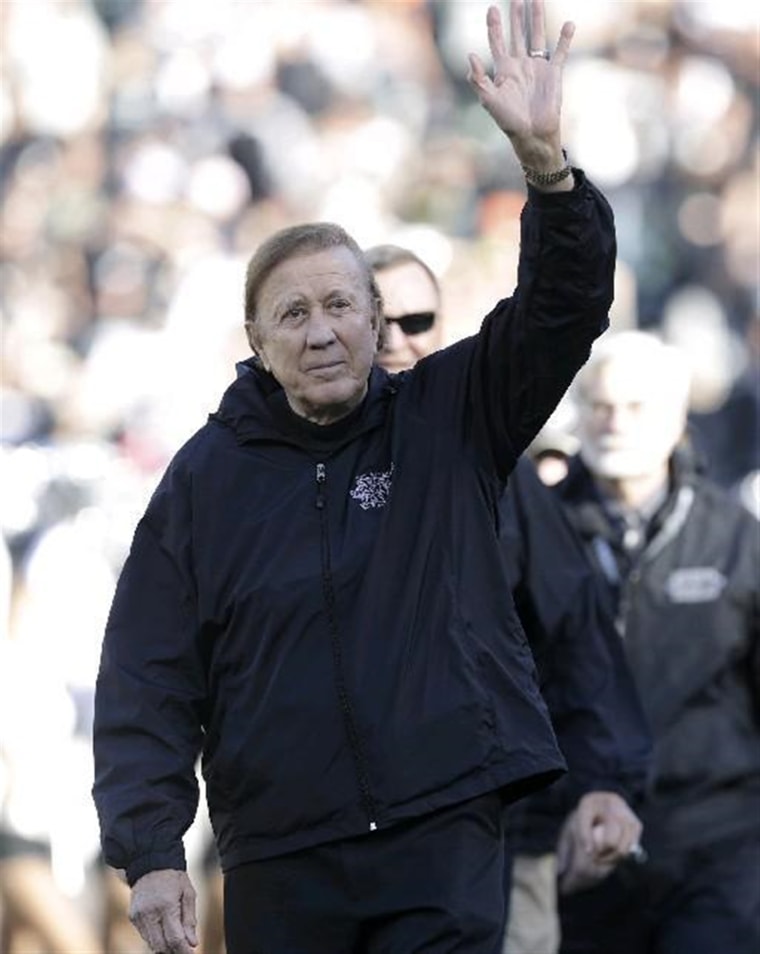 Let's start with your upbringing. From where are your parents and where did you grow up?
My father was born in Mexico in the state of Hidalgo, and he came over to California when he was 12 years old with his family. My mother was born in California, but her family was from the state of Jalisco in Mexico. That's where my heritage goes back – to my grandparents. I grew up in the Secco Valley of California. I was born in Fresno and we were raised all over California.
You said in interviews that you are proud to be Chicano. What was it like growing up in a time with prejudice?
I am very proud Chicano. You don't even think about it when you are growing up. You just grow up and you don't think about it until later in life when, all of the sudden, there are issues about your heritage. There wasn't a lot of prejudice in my home town. I never experienced too much ... I never thought that I was any different.
Did you face any adversities when you started playing?
The only adversities I faced were on the football field, but none off the field. If you were good enough to play, then you played. When I started in the American Football League in professional football, they would take everybody. It didn't matter what color you were or what your name was like. If you could play football, they took you in.
It was the same when I was in college. It was not a big issue. Throughout my career it hasn't been a huge issue. Your ethnic background comes up when you win because that comes with part of the story.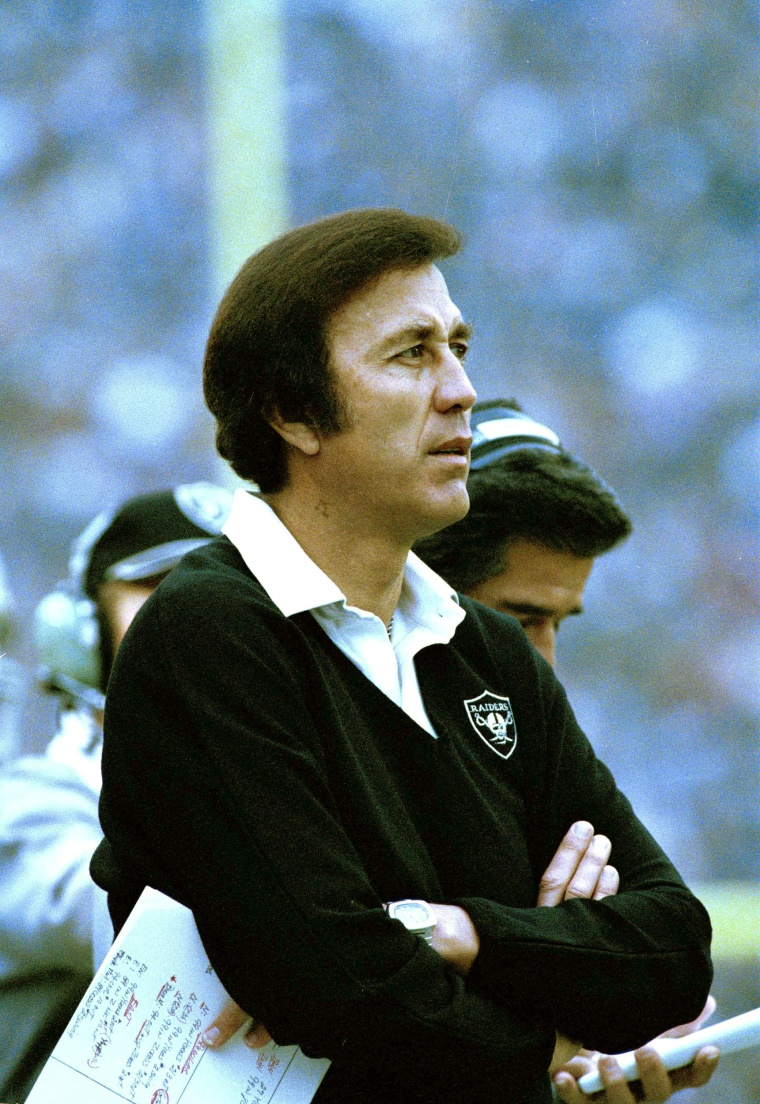 RELATED: Before Panthers Coach Ron Rivera, There was the Raiders' Tom Flores
We have coaches like Ron Rivera who say that you were an inspiration for him and other Latinos in football. How do you feel you have influenced other Latinos breaking into the NFL?
The fact that I was on national TV as a quarterback was a great influence on a lot of Hispanic kids and their families. You don't think about it like that when you are doing it.
I had people come up and say they were proud of me - one person told me his father cried when I won the Super Bowl. I didn't know who he was, but the fact that I accomplished it as a Hispanic was a proud moment in his life. That makes me feel better. That is where my ethnic background comes into play.
Is it safe to assume you are supporting Ron Rivera and the North Carolina Panthers this Sunday?
Oh, yeah. I know Ron and I followed him when he was in California. When I was coaching I followed his career as a player and as a coach. He is a low-key guy and as far as his presence on TV, I am sure he has some fires burning in him because he was a tough, tough player when he was with the Chicago Bears.
I admire what he is doing and how he is doing it with class and with dignity. That is how I have always tried to present myself.
RELATED: Panthers' Ron Rivera is Second Latino Coach to Guide Team to Super Bowl
Isn't that how you got the nickname Ice Man?
I got that when I was in my playing career because I never changed. I was the same at home and the same on the field. That is the type of person I am and I have always been that way. You don't need to change or be someone you are not, and I think Ron is being who he is. He has a chance to coach the way he knows how to coach. Now he is going to the biggest game of his life, and it is nice to see. I am happy for him.
Last question. You have been nominated for the Pro Football Hall of Fame seven times now. What is your reaction to the movement to get you inducted?
I am very thankful for those who are pushing for me and working hard – almost endlessly – to get recognition with the voters. Those are the guys you have to convince. It would be great for me, and if it ever happens, we can have a great party.