No one was more surprised than indie pop artist Gaby Moreno when she stunned the Latin music world last December with her Grammy nomination for Best Latin Pop Album. In the realm of slick productions and digital overdubs overseen by a crew of producers, Moreno's fifth album, Ilusión breaks the mold with a rootsy, old-school one-take analog approach.
Ilusión boldly stretches the definition of eclectic with a bilingual, sometimes "Spanglish" immersion into American folk, soul, blues, country rock and socially conscious Latin Alternative pop.
Guatemalan-born Moreno wrote or co-wrote most of the songs, diving into themes of love, the immigrant experience and the pain of gender violence. She interprets with a beautifully emotive voice both sweet and supple across genres.
RELATED: Gaby Moreno, Aimee Carrero are Latina Voices in 'Elena of Avalor'
To capture the old-school, "authentic, human sound," Moreno enlisted Gabriel Roth, award-winning producer for the late Sharon Jones (and the Dap-Kings) and Amy Winehouse. They recorded the songs only three times each, over four "nerve-wracking" days in his makeshift analog studio.
"The whole experience was just amazing," says Moreno. And it paid off.
Moreno recently took some time before touring to Sydney to talk to NBC Latino about her musical journey, the new album and her David Bowie tribute tour.
You're heavily influenced by soul and blues. How is it that you came to learn these genres in Guatemala?
"Actually, when I was 13 my family went to New York on vacation to see a Broadway show. There in the streets, a woman busted out a sound I never heard before. I had to ask her what it was: Blues.
I got my mother to take me to a record store. I bought whatever blues compilations I could find. It was a magical experience because I was a big fan of musicals.
Once home, I picked up the guitar and started learning the songs, looking up the words in the dictionary to understand the phrases. Imagine trying to find slang - I kept wondering what is 'wang, dang, doodle' [chuckles.] I also began listening to alternative 90's female singer/songwriters like Traci Chapman, Sheryl Crow and Aretha Franklin."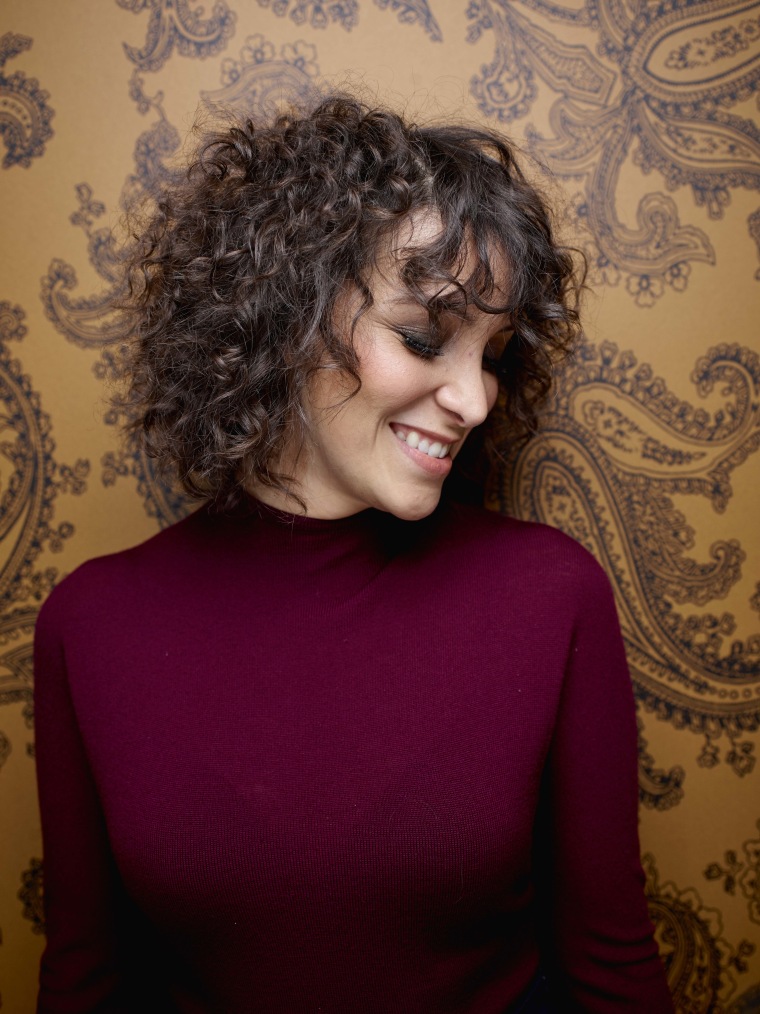 You've worked diligently on your craft. What is your songwriting process and how has your music evolved as you've maneuvered through an industry that favored niche sounds?
I came to LA when I was 18. It was a while before I found my own voice and style. It took a lot of songwriting. I wrote a lot of bad songs, and recorded with a lot of different people. I had record deals with Warner Brothers, Epic, and Jive.
They liked my talent, but they didn't know what to do with me; how to market me. They wanted just one style and one language. Every time I'd leave a company it was disenchanting. I'd lost hope. And then another would come along.
By the third time, I saw other artists putting albums out on their own and taking control of their music. So, I did. I had to do sales and print CDs all by myself. It was actually a blessing. It's great to be an indie artist.
It's important for me to be a songwriter who writes from an honest place. A storyteller. I try to be universal. I begin strumming chords, finding patterns that I love, then a melody, then gibberish–not real words. Then music, mood, tone, lyrics.
A song can take days, weeks, or years. You can't rush art. When it's there, you'll know. Let the emotion take over; that's where the value is. That's what gives me goose bumps. And I don't get stuck with literal translations. I translate the emotions.
As artists we also have a big responsibility with strong messages that can resonate in meaningful ways. In dark times, we have to be the light - all of us; be involved. I'm worried about the future. We can't stay cruzada de brazos" (arms crossed).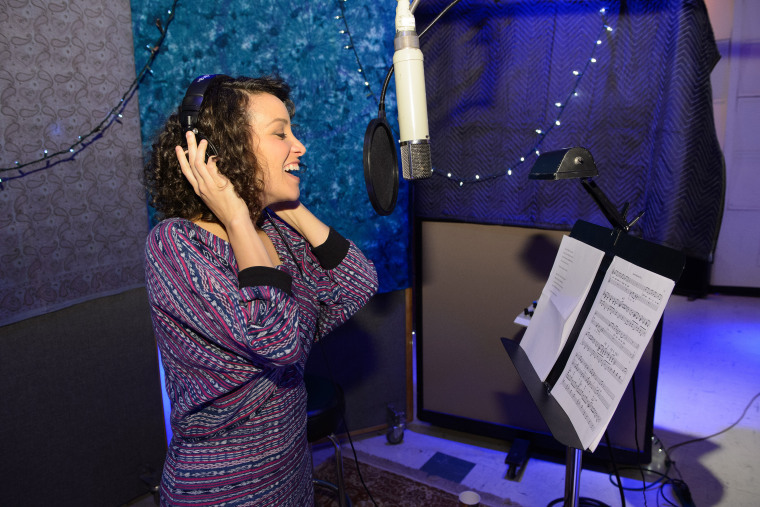 What were the turning points in your career? I just learned you wrote the theme song to the sitcom, Parks and Recreation. And later you won a Latin Grammy for Best New Artist of 2013, for artistic breakthrough.
Winning the 2006 John Lennon Songwriting Contest was the first one. It was open to writers from all over the world. Something told me to start writing in my native language, Spanish. The song I submitted won Song of the Year in the Latin category.
It was a sign that I could definitely be a bilingual artist. I later got to tour with Traci Chapman and Ani DiFranco, and little by little, the doors started opening. My manager sent me an email to compete for the theme song for Parks and Rec. I submitted an instrumental. I didn't think it was what they were looking for. It was a one-in-a-million lucky strike that they picked it. I was ecstatic!
As for winning the Latin Grammy, it was a total surprise. It was my second nomination and my third album. It validated that people were listening. It was also a big source of pride for Guatemalans.
And you were also recently approached to sing the theme song for Disney's animated, Latina princess TV series Elena of Avalor?
I had put out a Christmas album, Posada. The Avalor creator, Craig Gerber, came to my [Posadas] concert in LA and got inspired. I was asked to sing the show's theme song, and then asked to voice a guest character. It was exciting; I actually recorded Disney songs when I was 9 years old.
Avalor is a beautiful series dedicated to Latino cultures with a mix of many elements. Everyone will feel very represented.
You've been crisscrossing the U.S. and Europe with your own show and are on the last leg of a major Bowie tribute tour. How did that happen?
I did a tribute show with friends a few weeks after Bowie passed. It kept getting bigger. Now we're playing 3.5 hour shows around the world, with Bowie's original band and lots of other major artists like Sting.
It's incredible to be part of it; very intense to see how people connect to Bowie's music. We're heading to Sydney now and then Tokyo. I'm a road dog. I'm planning more of my own shows in Europe and Latin America.
There's nothing like the special connection I feel with a live concert audience. You feed off each other's energy in a beautiful communion. It's so powerful how you can touch somebody's life–and it touches you, too, spiritually. It's pretty magical.