WASHINGTON, D.C. — By age 11, Maybelline Rivas was living in the streets of San Salvador. Her school expelled her for wearing makeup to and acting too feminine. Her mother, who at the time opted for punishment and rejection, kicked Rivas out of the house.
It was at that time, after being left to fend for herself, that Rivas took full control of her identity.
"At age 11, I was already defined and on hormones. I was already a trans woman," she said.
Rivas, currently living in Washington, D.C., is one of many cases of Central American LGBTQ refugees awaiting asylum and work permits in the United States. Rivas, who received countless death threats for being a trans activist in El Salvador, left the country in 2015 and is now studying English and volunteering several times a week at Casa Ruby, an LGBTQ homeless shelter in Georgia Avenue.
Ava Benach, an immigration lawyer handling Rivas' case, said that trans women from El Salvador, Guatemala, Honduras, Mexico can make the case for why they qualify for asylum.
"The violence and oppression and danger and persecution these women face—and the trans men, for that matter— is enormous," Benach said. "I would say that almost any trans individual who has fled those countries has a certain claim. Maybelline is a little more interesting, in a way, because she was a serious activist for trans rights, which is a tremendously courageous thing to do in a country like El Salvador."
Benach, a transgender woman, is currently working 22 cases with LGBTQ refugees. Her D.C. law firm, Benach Collopy, has a fellowship program in collaboration with Whitman-Walker Health, where law students spend an entire summer working on LGBTQ asylum cases.
RELATED: In New York, Political and LGBTQ Leaders Fight For Trans Rights in Puerto Rico
"I am always awed by the strength and resilience and the drive and the ambition that accompanies the act of migration, the willingness to risk everything to try to lead a better life, or, in the case of trans immigrants, to be who they were made to be," Benach said.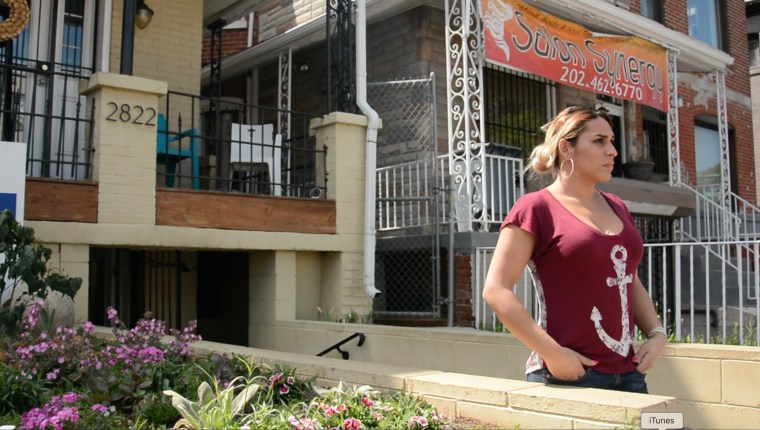 After Rivas' mother deprived her of a home, Rivas turned to sex work, a way of life that often pulls women, especially trans women, into cycles of violence and abuse. Rivas, like many women who depend on sex work for a livelihood, suffered at the hands of abusive individuals. The average life expectancy for a trans woman is 35, Rivas noted.
Life took a turn for the better when Rivas met an older trans woman who introduced her to a local LGBTQ organization in El Salvador called Aspidh Arcoiris. She began attending focus groups and workshops on sexual health. Before she came to Aspidh, Rivas said she didn't know about human rights, for example that she could denounce discrimination at health clinics that refused to acknowledge her as a woman.
Eventually, Rivas became the director of Aspidh Arcoiris. During her two years as a director, she helped systematize cases involving gender violence against trans women. She also helped organize and led protests against El Salvador's government and law enforcement entities, which often fail to properly investigate and prosecute murders of LGBTQ victims.
According to a report published by El Salvador's Office of Human Rights in March, the country lacks a reliable registry for the LGBTQ community. The state's official registry does not take into account gender identity and sexual orientation, which makes it difficult to keep an accurate tab of hate crimes.
The U.N. High Commissioner for Human Rights (OHCHR) reported seven murders of trans women. However, Rivas suspects the toll to be much higher for the entire country. Violence against trans women in gang-dominated rural towns can go unseen because the victim's family members are afraid of reporting the murders to avoid being associated with a transgender person.
RELATED: Isa Noyola, the Translatina Activist Fighting for Immigrant Rights
In 2015, after an advocacy trip to the United States with other members of Aspidh Arcoiris, Rivas realized she could not stay in the country. She had secured a 10-year visa that would allow her to leave the country at any moment.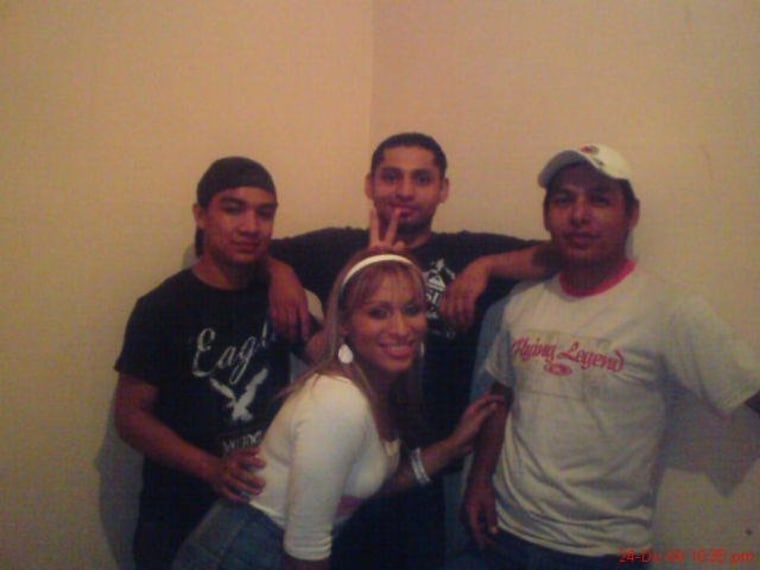 Maybelline's frequent confrontations with the Salvadoran National Police, "la PNC," and public LGBTQ demonstrations as a defender of trans women's rights, made her susceptible to death threats.
A 2013 report published jointly by El Salvador's Office of Human Rights estimates that 52.5 percent of trans women living in El Salvador have received death threats due to transphobia or extortion by gang members who try to extract rent payments from trans sex workers.
A wave of transphobic violence swept El Salvador in 2015, leading to the murder of Francela Méndez, a respected trans activist. Méndez' death sparked outrage from the LGBTQ community. Rivas, as head of Aspidh Arcoiris at the time, and other organizations organized a die-in in front of the Office of the Attorney General to demand thorough investigation of transphobic crimes.
Maybelline's hope to lead the fight for trans rights in her country came to an end when her older brother, Marvin Ovidio Rivas, was murdered by gang members for standing by Rivas and shielding her from violence.
"My family was very afraid. My mom told me that she preferred that I leave and go somewhere far away, rather than to see me get murdered like my brother. And that's what motivated me to leave the country," Rivas said.
In 2015, she boarded a plan and left the country. During her first months in Washington D.C., Rivas was homeless. Casa Ruby provided her with shelter and helped her apply for health insurance. Because of her prior work experience working as a director for an LGBTQ organization, Rivas was also hired to lead a sex education program for Latinx members of the LGBTQ community.
Paty Hernández, Latinx services manager at Casa Ruby, knew Rivas in El Salvador when they were both members of Aspidh Arcoiris in El Salvador.
"I think that if Maybelline had not left the country, something would have happened to her," Hernández said. "We were very confrontational when it came to injustices."
Hernández, who was the director of Aspidh before Rivas took over, escaped the country in 2014 after more than 20 years as an LGBTQ activist in the country. When Aspidh was first established in 2005, the government rejected their application to become an organization eligible for funding. Before the early 2010s, Aspidh was mostly funded by its members, typically through sex work, Hernández said.
"All of us trans women who are here in this country are the survivors and the warriors, because we left our country with all of our dreams thwarted," Rivas said. "And now we've come here to achieve them."