If you are still looking for a Halloween costume, look no further!
A Mexican company is now selling a costume made to look like Joaquín "El Chapo" Guzmán, the escaped Sinaloa Cartel druglord.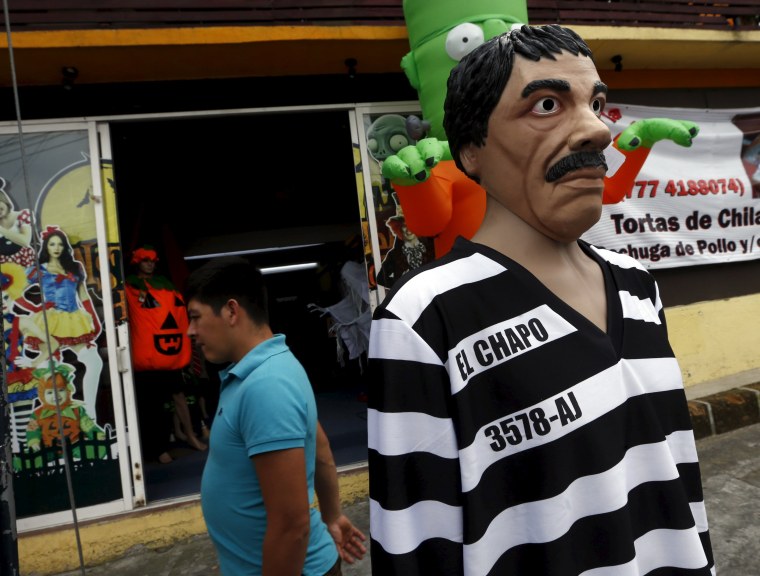 El Chapo famously broke out from Mexico's Altiplano maximum-security prison on July 12th by jumping into a mile-long tunnel that had been in place long before he was arrested. His escape has put the administration of President Enrique Peña Nieto under scrutiny.
Seven Mexican officials have already been charged over their suspected roles over the escape.
The costumes are made in the Mexican State of Morelos by a company called Sponch Costumes. The mask depicts El Chapo in great detail with a stern frown, thick black hair, well-known mustache and bushy eyebrows.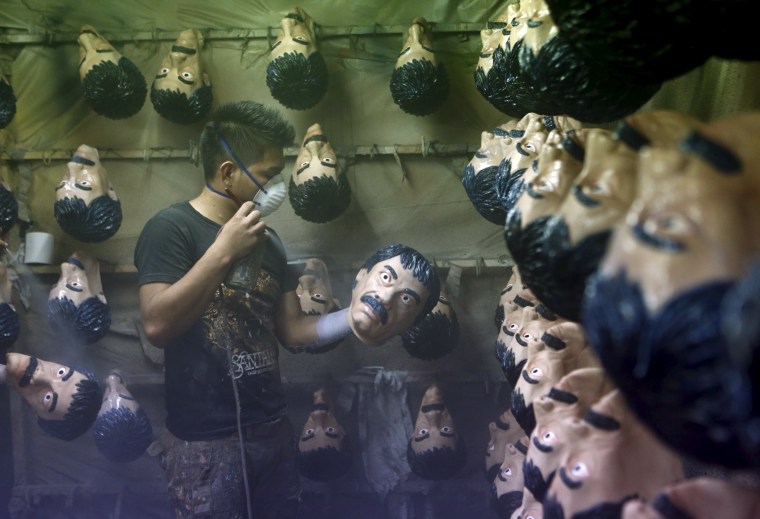 The costume includes a mask and striped shirt that has "El Chapo" on the right breast over the prison ID number 3578-AJ. On the back, the shirt reads #NoEraPenalDeMáximaSeguridad, translating to "It wasn't a maximum security prison."
Related Article: Joaquin 'El Chapo' Guzman May Have Hid in Mexican Mountains: Sources
Items inspired by El Chapo's escapes, such as t-shirts, hats, and piñatas, have become very popular in Mexico. The company has made the costume available online and is making it available for shipping.
People have responded the comedic irony of the costume and are excited to see the costume in action.