TUCSON, Ariz. -- Go to Tucson, Ariz., and you'll discover why so many locals there are raving about what they believe is the most delicious Mexican-inspired hot dog of all time: The Sonoran hot dog.
"It's not just your ordinary hot dog with a little bit of ketchup and mustard. This is a whole new experience," said Maribel Alvarez, an anthropology professor at the University of Arizona and co-founder of Sabores Sin Fronteras. "With the first bite you take, you know you're biting into something pretty unique and incredibly tasty."
The Sonoran hot dog is like no other. The frank is wrapped in bacon and grilled until it's crispy. It's then stuffed into a split-top roll called a bolillo (pronouced boh-lee-yoh) — often made in Mexican bakeries — and topped with pinto beans, chopped tomatoes, grilled and raw onions, mayonnaise, mustard and jalapeño salsa. A roasted chile güero (a pale pepper) is typically served on the side.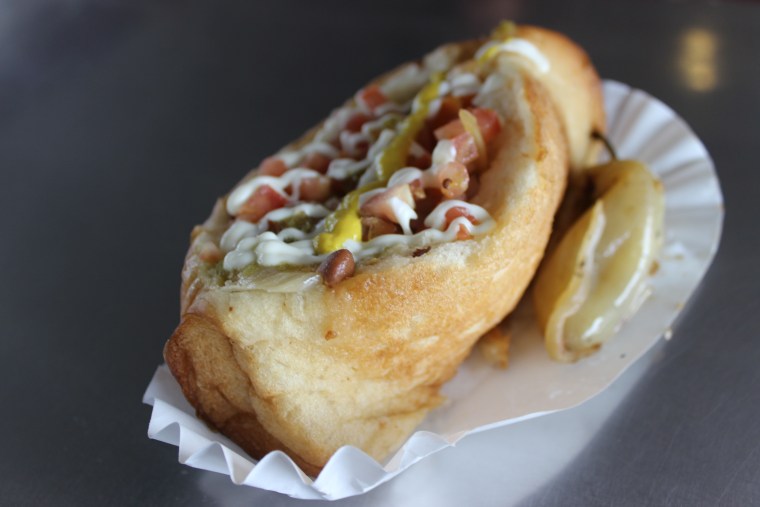 As many as 200 vendors, known as dogueros, sell Sonoran hot dogs from street carts set up all across Tucson. Most set up in the middle of dirt and gravel parking lots. They arrange tables and chairs underneath portable white canopies for diners.
Some vendors who start off with carts eventually open their own restaurants. That was the case for Benjamin Galaz, who started selling hot dogs from a cart in south Tucson in 1994 with his wife Kariela. He now owns two restaurants named BK Carne Asada and Hot Dogs and plans to open a seafood restaurant soon. BK stands for Benjamin and Kariela.
"The Sonoran hot dog represents a fusion of flavors and cultures from the two countries, Mexico and the United States," he said.
Galaz prides himself on a restaurant that not only offers great Sonoran hot dogs, but also offers a variety of Mexican-American dishes as well as a unique setting that attracts people from different cultures and economic backgrounds. "We offer an environment that no one else offers," Galaz said.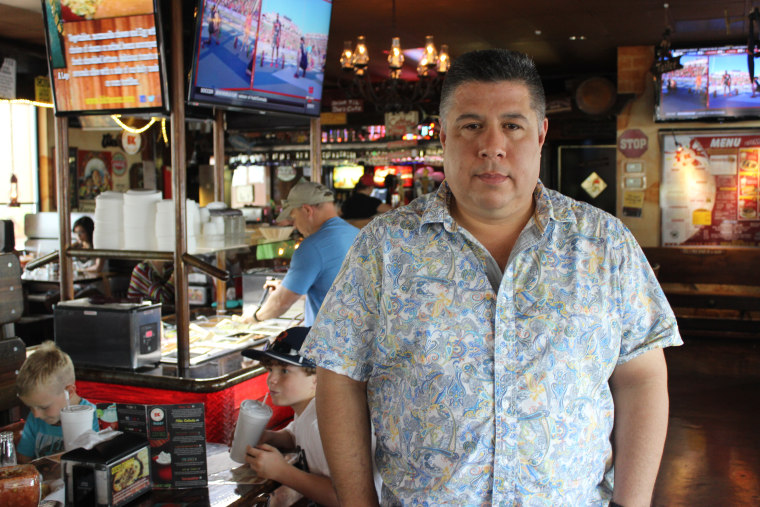 Daniel Contreras, owner of El Güero Canelo, is perhaps the most famous purveyor of Sonoran hot dogs in Tucson. He owns three restaurants in Tucson and is getting ready to open a new location in Phoenix.
His Sonoran hot dogs have been featured in The New York Times and Bon Appétit magazine as well as various shows, like the Travel Channel's "Man vs. Food." Contreras said he's surprised to see the high demand there is for Sonoran hot dogs in Tucson.
"The people made it very popular," he said about the Sonoran hot dog. "They started sharing it on social media, through Facebook. That's how it gained popularity."
Like Galaz, Contreras began selling hot dogs from a cart in 1993. At one point his cart stood just a few feet away from Galaz's cart in south Tucson. The two became friends, but the friendship soured and a rivalry began when they both opened their first restaurants across the street from each other.
Their rivalry reached a new height when they competed on the Travel Channel's "Food Wars" show in 2010 to determine who makes the best Sonoran hot dogs.
Though Contreras won the competition, Alvarez said both restaurant owners played a significant role in making Sonoran hot dogs popular in Tucson. She added that it wasn't until recently that the Sonoran hot dog became the highly sought-after dish in Tucson that it is today.
"Even 10 years ago, the Sonoran hot dog was something you ate only if you knew where to go in the Mexican side of town," she said. "Nowadays they're everywhere."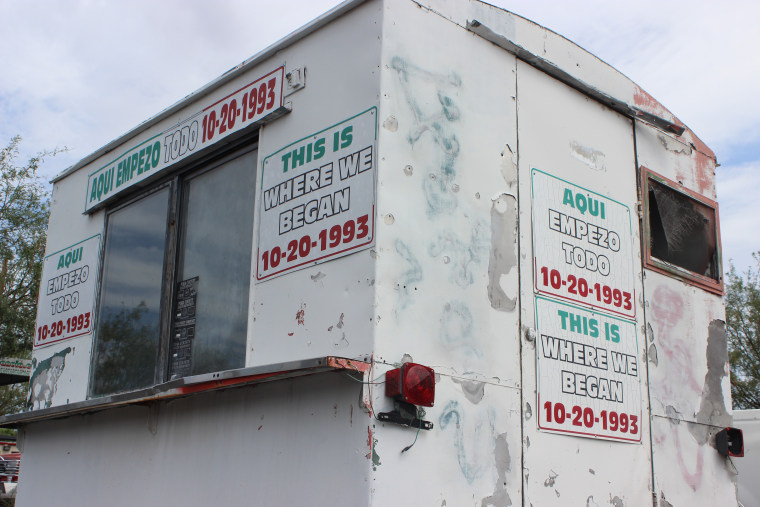 It's unclear exactly how the Sonoran hot dog was created. One popular theory is that it was first sold at baseball games in Sonora, Mexico, in the 1940s. Baseball is a popular sport there. Another theory is that a traveling circus brought it to Sonora even before that.
"That's mostly speculation," Alvarez said about the traveling circus theory. "I think the most tested theory has to do with how it appeared as a food that was popular at baseball games in Sonora."
By the 1980s, Sonoran hot dogs became popular among students attending the University of Sonora. During that time, vendors started selling them in carts set up all over university.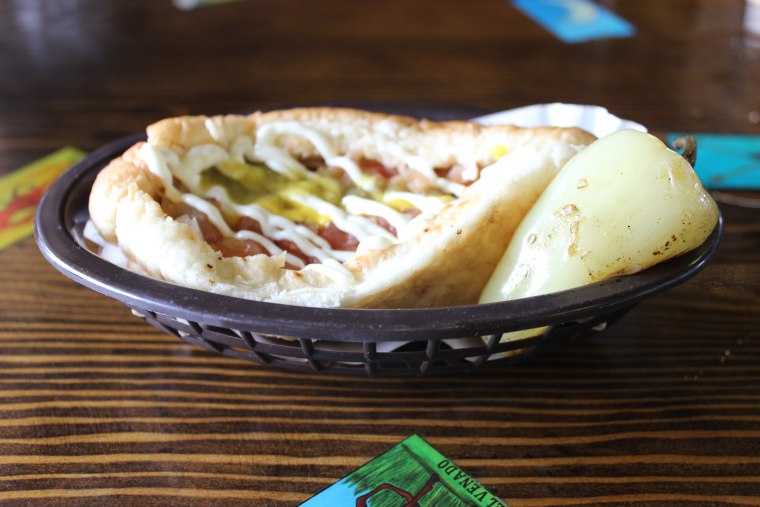 "There's people who claim to this day - and I don't have any reason to doubt it - that the best, most authentic, most delicious Sonoran hot dogs are the ones that are sold by the carts outside the University of Sonora in Hermosillo," Alvarez said.
The Sonoran hot dog phenomenon is already making its way to Phoenix and neighboring cities in Arizona. Whether it will spread to other parts of the country remains to be determined.