NEW YORK, NY -- Turkey with arroz con coco? Cinnamon rolls with dulce de leche? For many Latinos, Thanksgiving tables reflect quite the varied heritage, which makes for memorable - and unique - dishes and gatherings.
Felipe Donnelly and his wife Tamy Rofe own two New York City restaurants, Cómodo in Soho and Colonia Verde in Brooklyn, as well as a catering company, Comparti.
The Latino couple did not grow up in the U.S.; Felipe was born in Spain to a Colombian mother and lived in both Brazil and Mexico and Tamy was born and raised in Mexico. The couple started in advertising and transitioned to food after hosting dinner gatherings of about 50 people that led to the experience Worth Kitchen. Food is an integral part of their lives, and it's no surprise they have wholeheartedly adopted Thanksgiving.
"It is mostly Felipe doing all the cooking, really, which he loves - especially for this holiday - because of the meaning behind it," said Tamy. "It's his ritual to say 'thank you' for all that has happened in the year."
Felipe agreed. "It is one of the holidays which I am happiest cooking, and one where I usually pour my heart into."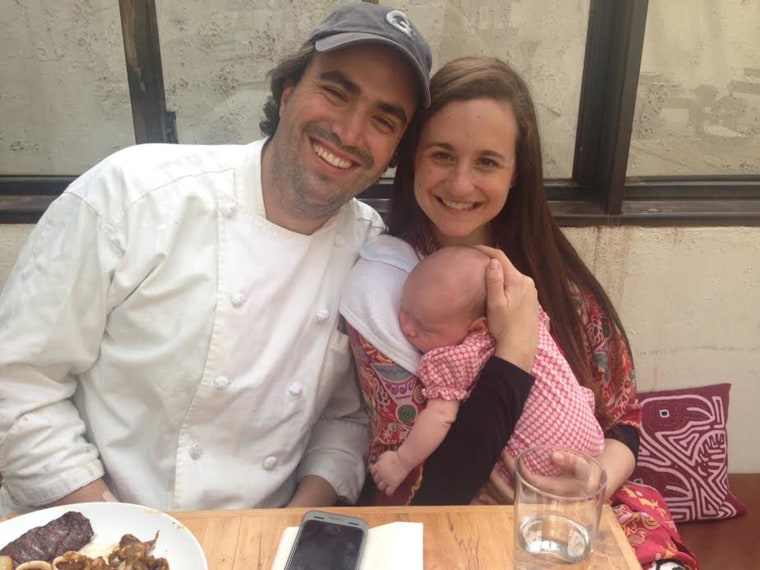 Felipe's cooking is inspired by his blended ethnicity, and so is his Thanksgiving table, which he has varied year to year. One year he made a chipotle rosemary rubbed kumquat turkey, and he served it with a side of cilantro pasta and a basil and parmesan stuffing topped with fresh nopales and tomatillos. This year, he's making a Mexican-inspired turkey "al mole"and a Colombian-inspired arroz con coco.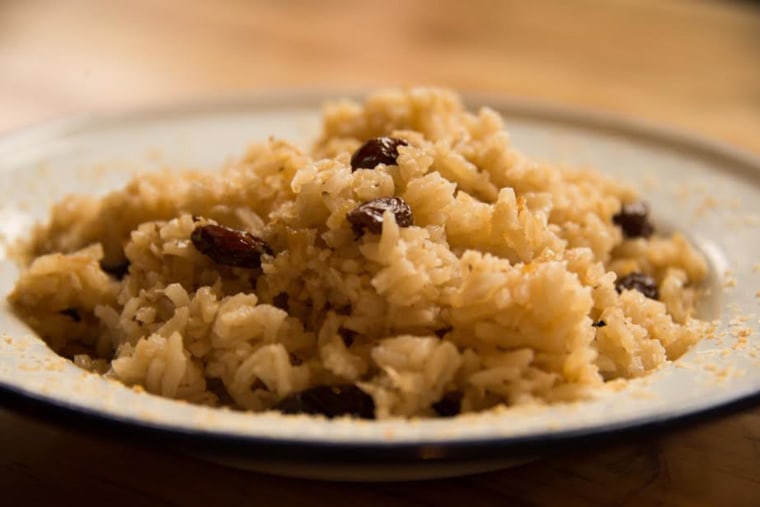 "It truly is beautiful, because while we borrow from Thanksgiving food traditions - turkey with mole, coconut rice, traditional Colombian arroz casero, and the classics - mash, sweet potato, green beans - when it comes to the social ritual, it truly changes and becomes more Latin American than anything else," said Tamy.
Everyone dresses up for it, the table is set, the best china is used. "When night strikes, we all gather around the table to truly share, which is something I feel we Latins do very well. Not just that, while we eat, we go around the table to say what we are thankful for that happened during the year, as well as the struggles we had to overcome," Tamy said.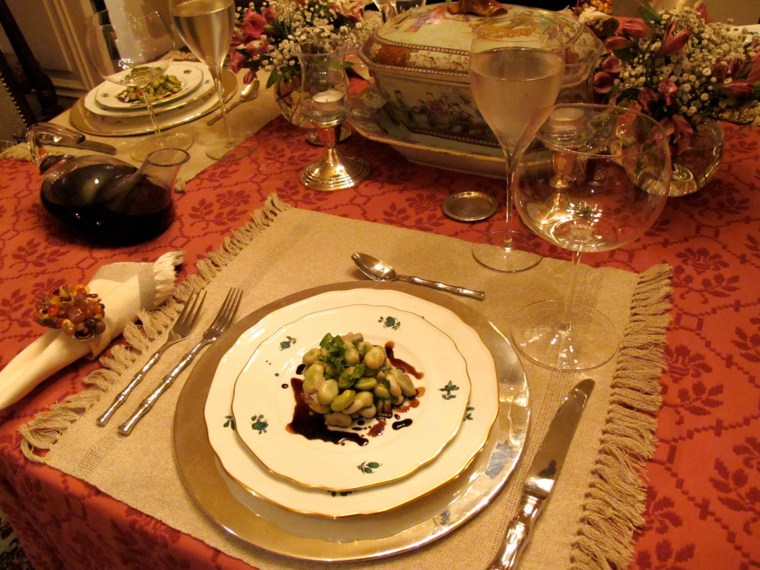 Now a mother to a baby girl, Tamy reflected on Thanksgiving and its connection to family through food.
"We reflect on the year and are really thankful for the good, and also for the not so good - just thankful for being alive and to be able to be with one another," she said. "We finish up with a good' ol pecan pie and many, many bottles of wine."
Acclaimed Pati's Mexican Table TV host and cookbook author Pati Jinich is a political analyst turned chef based in Washington, DC. Her nostalgia for foods from her home in Mexico encouraged her to found the show in 2007, which teaches people Mexican cooking techniques as well as its culture, history and traditions.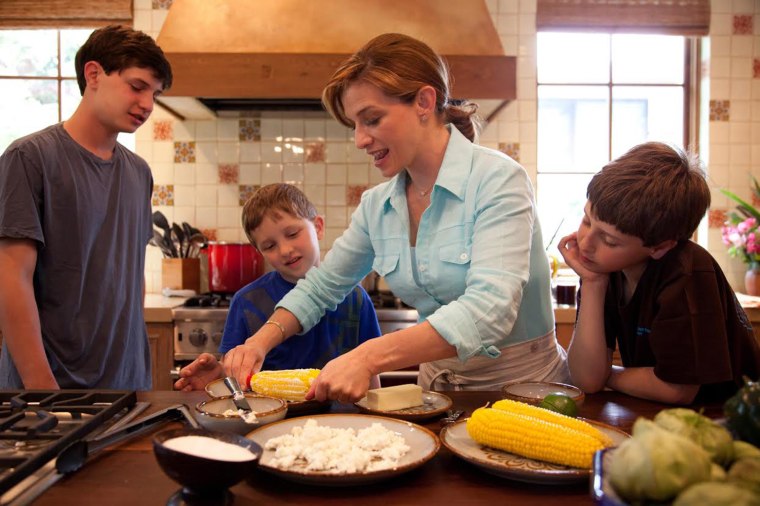 Pati was born and raised in Mexico City as a second generation Mexican of Jewish and European roots. Now that she lives in the U.S., she brings those influences to her Thanksgiving table. She still remembers her first Thanksgiving 18 years ago.
"When I first moved to the U.S., [my husband and I] first moved to Texas - that was our first Thanksgiving in the U.S.," said Pati, who added she was "clueless" about the American holiday.
"I got a couple of magazines. I didn't quite get the meaning of the dishes until I started having kids, and now I love the holiday," said Jinich.
What did feel familiar to her was eating turkey, because in Mexico it is customary to eat turkey for Christmas and New Year's Eve.
Follow NBC News Latino on Facebook and Twitter
"When we moved here to DC, and we started celebrating Thanksgiving with our friends, a friend from Boston used to make the traditional turkey. About seven years ago, I started getting an itch to make it Mexican. He finally said 'yes,' and so I had to make a spectacular one, and now every year, I'm expected to make this turkey," said Pati.
The adobo she uses for her Mexican Thanksgiving Turkey is a mashup of all the flavors she loves - anato, cumin, cinnamon, and cloves, and she marinates it in grapefruit, orange and lime juice. She explains this is a Yucatan style recipe which ends in wrapping the turkey in banana leaves.
"It's like an adventure," says Pati about her Thanksgiving centerpiece for the past few years. "My American friend Shawn who was very proud of his turkey said, 'Just forget about my turkey.'"
Jinich traditionally makes her mom's recipe of Sweet Potatoes with Orange-Piloncillo Syrup and Chile de Árbol, Chorizo, Pecan, Apple, and Corn Bread Stuffing, as well as Dulce de Leche (Cajeta) and Pecan Cinnamon Rolls - so the feast can continue the next morning.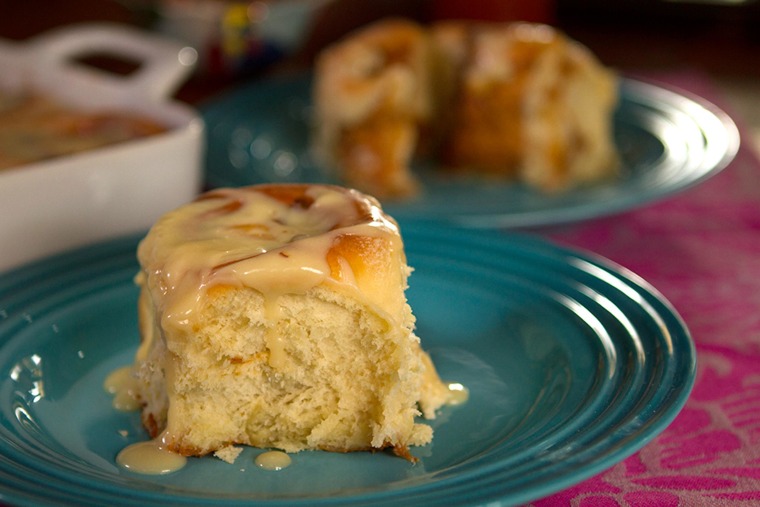 "Thanksgiving has become one of my favorite holidays," said the mother of three boys.
Catherine Cuello, founder of the GreenHopping app, is based in New York City but is originally from the Dominican Republic, with Cuban and Spanish descent.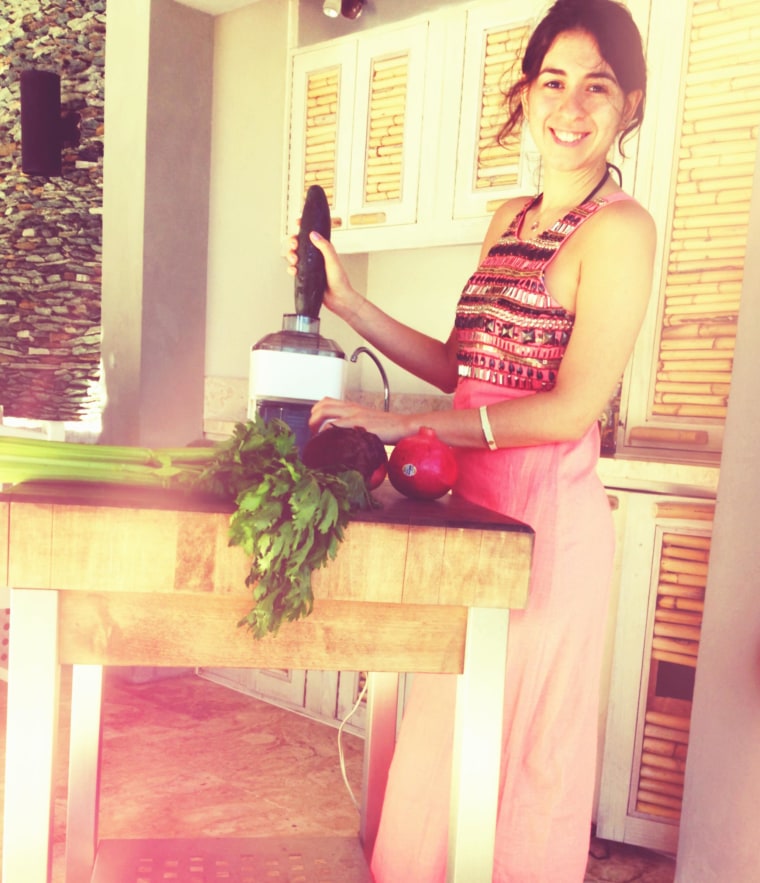 But the New York City dominicana will be spending Thanksgiving with Brazilian friends. That inspired her to blend her Thanksgiving table and cook two Brazilian-inspired recipes for this year's table: Roasted Red Onion Salad with Cherry Pepper Walnut Salsa and a mushroom-based stuffing.
On Cuello's table, there will be no turkey; she is a vegan. But she explained it is not hard to make adjustments using some Latin-inspired ingredients to add the flavor and texture she is looking for. She says she uses cinnamon to replace the need to add sugar in the pie filling and warm water to mash the sweet potatoes instead of butter or milk.
In the end, Thanksgiving is a meal that lends itself to adjustments, as so many Latinos raised in different countries or with immigrant parents have found. In the end, it's emblematic of a country that was founded by immigrants.
"It has become a holiday where the input of immigrants has become very welcome," said Pati Jinich. "Most Thanksgiving recipes are so mild you can put any spin on them. You can shine a light on how immigrants are enriching the American table and experience," said Jinich. In her case, her table says one thing: "We have a Mexican-American family."