WASHINGTON — The big news story out of the Texas primary: The state is virtually certain to send its first two Latinas to the U.S. House of Representatives. Experts say their victories could be used to help boost fellow Democrats in some of the state's most competitive races.
Sylvia Garcia, a Texas state senator and Veronica Escobar, a former county judge in El Paso, Texas, won their House primaries in heavily Democratic and Latino districts, making their election in November almost a done deal.
"It's the year of the Latina," said Mayra Macias, political director for Latino Victory Fund, which works to get Latino Democrats elected to public office.
"Not until yesterday had people — outside Latino political circles — been talking about that it's a travesty that Texas never elected a Latina" to Congress, Macias said.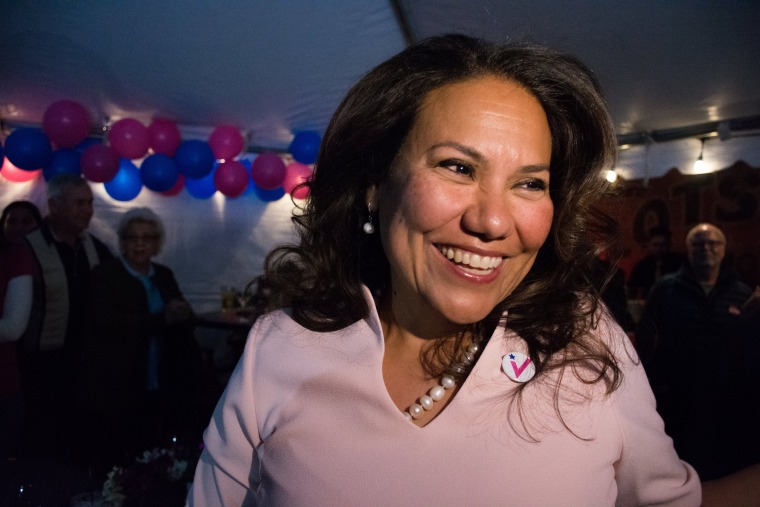 House Minority Leader Nancy Pelosi, who made history as the first woman, first Californian and first Italian-American to serve as U.S. House speaker, took note of the Garcia and Escobar wins, issuing a statement praising them as "two strong Latinas."
There had been some fears that crowded primaries and better financed opponents might keep Garcia and Escobar from winning outright or at all. But Escobar won her primary with 61.4 percent of the vote and Garcia won with 63.2 percent.
In 2016 in Texas, 4.8 million or 28 percent of eligible voters were Latino, and about 10.4 million or 39.4 percent of the state's residents were Hispanic, according to Pew Research Center.
Much of the focus nationally has been on Democratic turnout in the state and whether the state would start a Trump backlash. Democrats doubled their voter turnout, although they still fell 500,000 short of the 1.5 million votes cast by Republicans.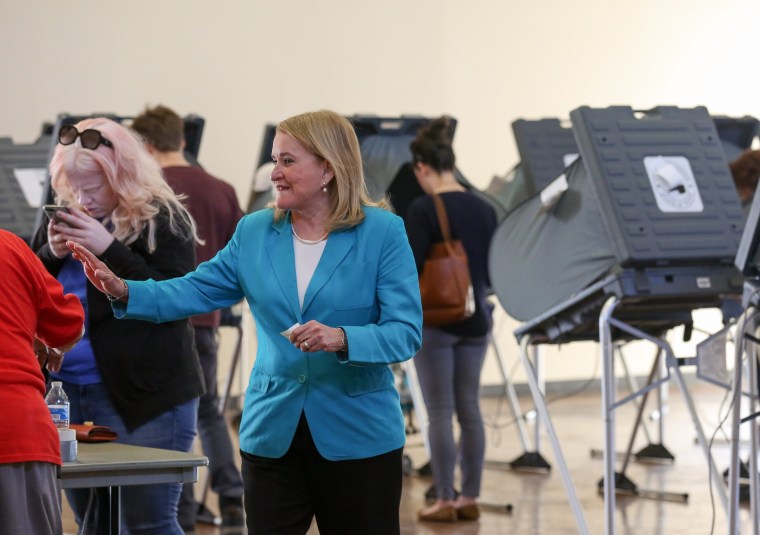 Macias said the elections of Garcia and Escobar could be leveraged strategically by Democrats to win November's U.S. Senate race between Democrat Beto O'Rourke and incumbent Sen. Ted Cruz, a Republican who is Cuban-American. They also could boost gubernatorial candidate Lupe Valdez, should she survive her runoff.
Valdez, a former Dallas County sheriff, finished with more votes than opponent Andrew White, but failed to get 50 percent of the vote in the Democratic gubernatorial primary. Valdez had 43 percent to 27 percent of the vote for White, son of the state's former Gov. Mark White, who died last year. Texas runoffs are on May 22.
Macias said that should Valdez win, the party would have three Latinas who could help mobilize the Democratic vote in November and "make up that half a million deficit in the U.S. Senate race."
"This is not just a milestone. Being able to send two, not just one, Latinas to Congress is indicative of the moment," Macias said. "We have to be able to harness that potential to get more Latinos to vote."
Texas is, of course, still a very red state and more than a third of Texas Latinos have generally voted Republican over the past couple of decades.
Matt Barreto, co-founder of the polling firm Latino Decisions, said his initial analysis of voting data by county shows the Democratic surge was not driven by a single group.
"It appears everyone who was Democratically leaning turned out at higher rates," he said. "It wasn't just one group that was inspired."
Further analysis of precinct-level data in coming days will give a better picture of how Latinos voted, Barreto said, but the results Tuesday spell opportunity for Latino candidates and voters.
If Valdez wins, Texans will have a "very Latino friendly candidate in Beto O'Rourke, and that could be a lot of opportunity for Latinos to make their voices heard," Barreto said, "but it takes investment by the parties and the candidates" in Latino voters.