MIAMI -- A viral video that appeared to show Customs and Border Protection officers arrest a woman after they boarded a Greyhound bus in Fort Lauderdale, Fla. and asked passengers to show identification, has left many wondering: what are my rights if I'm asked?
In this case, the bus was en route from Orlando to Miami when it made a stop in Fort Lauderdale. That's when the driver announced there would be a "routine" security check. Two uniformed agents got on the bus and identified themselves as Border Patrol officers, according to Florida Immigrant Coalition, a Miami-based advocacy group.
The detained woman, of Jamaican origin, had an expired tourist visa. She had traveled to Orlando to meet her granddaughter for the first time and is now at a detention center in Pompano Beach.
There has been an outcry from immigration and civil liberties advocates over the rights of individuals in cases like these. Soon after he was elected, President Donald Trump gave federal immigration officers wider authority to question people about their immigration status and be more aggressive in seeking out people who may be in the country without legal permission.
Although Border Patrol has broad authority to check people's identification, there are some things to keep in mind in case you are randomly questioned.
What is considered a border?
When people think of the border, it's usually the U.S. boundary with Mexico and Canada that comes to mind. But the Border Patrol's interior enforcement operations go into the country and affect the majority of Americans, according to the American Civil Liberties Union.
In fact, Border Patrol agents may search any vessel, aircraft, or vehicle within 100 miles of any border for undocumented immigrants. This was the case last Friday when agents boarded the Greyhound bus in Fort Lauderdale. Because Florida is a peninsula, the entire state falls within this zone.
"Whereas a police officer would have to have suspicion of a car before pulling it over, Customs and Border Protection officers could board a bus, for example, within that area," according to Adriana Piñon, policy counsel and senior staff attorney at the American Civil Liberties Union of Texas.
According to the ACLU, about two-thirds of the country's population or about 200 million people live within the 100-mile zone. For example, most of New York state falls within the 100 miles.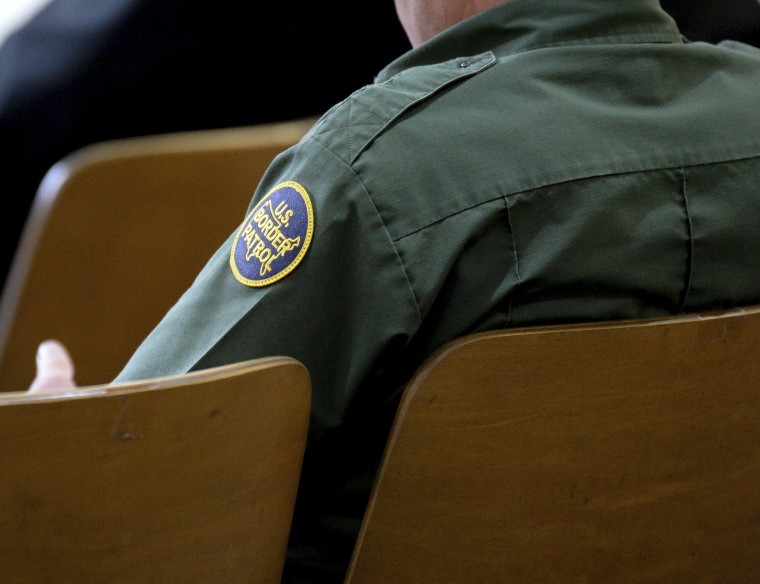 Can I decline to show my ID?
Yes. "In these instances, even though CBP might be able to board a bus, an individual always has a right to remain silent. Always," Piñon stated.
So if an officer were to ask you questions on a bus or train, you are always free to say that you are exercising your right to remain silent and decline to answer any questions.
In addition, in the U.S. there is no requirement to carry identification, except in specific circumstances like driving a car.
"So the fact that CBP will ask you to prove your citizenship turns that whole concept on its head. A U.S. citizen doesn't have to prove he or she is a U.S. citizen while walking around," Piñon said.
Can I be detained temporarily if I remain silent?
If CBP chooses to detain you then they need to have suspicion that you have committed some sort of crime.
"So if it's based simply, on your refusal to answer questions, that's completely wrong. It's unconstitutional," Piñon said.
She explained that in practice, the person might very well end up with a longer detention. "This is just the way, unfortunately, things might happen in the real world," she said, adding that "one should feel confident that by remaining silent, it should in no way, raise any suspicion of wrongdoing for any law enforcement officer including CBP."
What if the person is undocumented?
A person who is in the U.S. without documentation also has the same right to decline to answer questions. Officers cannot use the a person's decision not to answer questions as reason for suspicion of any wrongdoing, including overstaying a visa or unlawful entry.
"Now, an officer may continue to detain the person to try to get them to answer questions. And one should never, ever, ever give false information to a CBP officer or provide false documentation," Piñon warned.
"In reality, CBP may detain you longer, but there are limits. At a certain point, after CBP detains you without any suspicion, it's an unconstitutional detention of that person," according to Piñon.
She said that in practice, it's an intimidating moment and she emphasized to "never lie to a CBP officer, never give false documents."
Is there a limit to how long you can be detained?
That is a grey area. It is difficult to determine how many hours become unconstitutional, she said. "That is, right now, a developing area of the law," Piñon said.
She recommends taking note of everything that is happening, including who the officer is and for how long they have detained you. "If they detain you without any suspicion, at some point, that may become unconstitutional. And that can be challenged afterwards," she said.
Do the same rules apply to Immigration and Customs Enforcmeent as well?
Any individual when confronted with questions from any law enforcement officer - whether it's Immigration and Customs Enforcement, CBP, a sheriff, a state patrol, or your local policeman - always has the right to decline to answer questions and remain silent, according to Piñon.