MIAMI, FL — U.S. Coast Guard officials say they are worried about a new spike in "desperate" Cubans heading for the United States on rickety, homemade boats, with some of those migrants willing to resist and confront the Coast Guard officers who intercept them.
"In the past year, we've had over 20 cases where there has been violence toward our boarding team members or other migrants on these vessels," said Capt. Mark Fedor, the Chief of Response for the U.S. Coast Guard Seventh District.
In the last three months of 2015, according to Coast Guard statistics, 1,536 Cubans took to the sea, most of them picked up by the Coast Guard. This compares to 4,473 Cubans in all of fiscal 2015, which ended September 30.
In the first five days of January alone, the number had already climbed to 176, indicating a steady escalation in Cuban maritime migration at a time of year when winter weather typically keeps the numbers low.
Coast Guard officials say many of the Cubans they've intercepted have told them there are two reasons that more Cuban citizens are now setting sail.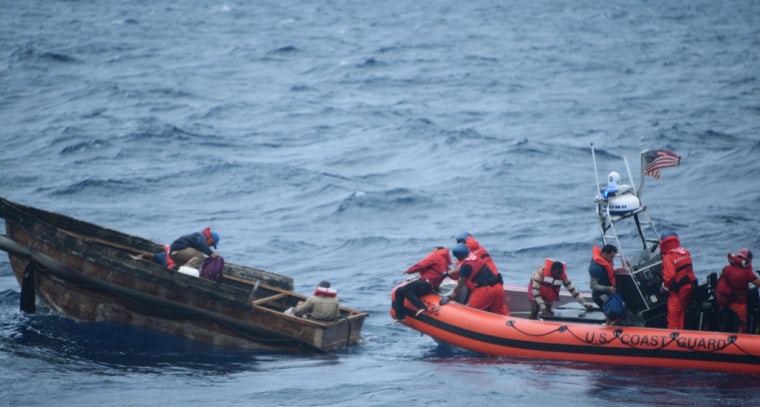 "The first being they don't see any bright economic future for themselves in Cuba, even with the normalization process that's going on," said Capt. Fedor in Miami.
The second reason is a widespread fear on the island that soon the United States could end the special immigration privileges given to Cubans during the Cold War under the Cuban Adjustment Act.
According to that 1966 law, and later by the rules of the so-called "wet-foot dry-foot policy," virtually any Cuban who sets foot on U.S. soil, with a "dry foot," is allowed to stay in the country.
Most Cubans who are picked up at sea, with a "wet foot," are repatriated.
Cuban government officials have long urged the U.S. to end these special immigration privileges, arguing they draw Cubans to the sea and often to their deaths.
So far, though, the U.S. has resisted changing the law, and is trying to tamp down rumors to the contrary in Cuba.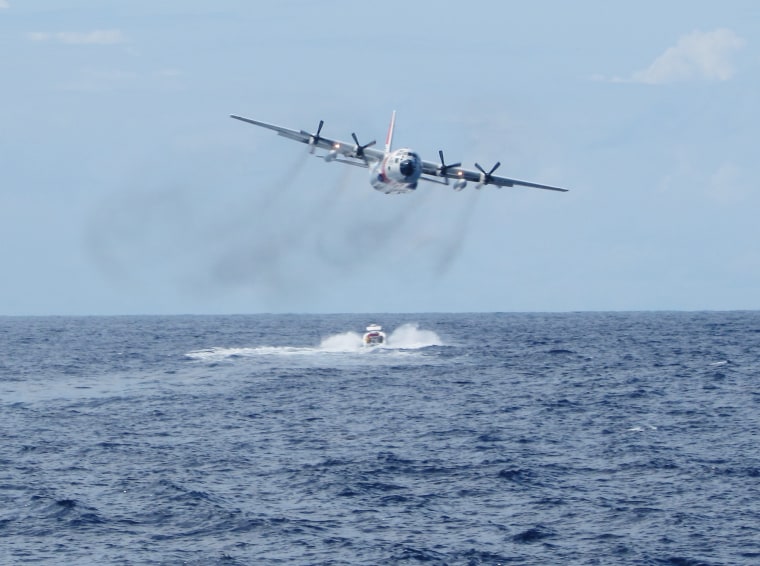 "The U.S. government has clearly stated that policy is not changing, and we want to make sure people understand that," said Fedor, noting the rumors have caused "anxiety and desperation among Cuban migrants where they are being more hostile, they're being more violent to our boarding team members."
Another concern is that the migrant boats, which usually leave from the Havana or Matanzas areas in Cuba, heading for the Florida Keys, are unsafe and are often dangerously overloaded.
"This is a tragedy at sea waiting to happen," said Coast Guard Lt. Commander Gabriel Somma. "These makeshift vessels, they're not safe, no lighting, no navigation equipment, very rarely do they have any lifesaving equipment."
And with alternate routes used by tens of thousands of Cubans to enter the United States through Ecuador, Central America and Mexico becoming more restricted now, the Coast Guard fears there will be an even bigger rise in immigrant boat traffic, which is usually controlled by smuggling groups.
"We continually in the last four or five years have seen this steady uptick (in Cuban migrant boats) and it doesn't seem there's any reason for a slowdown in the future," said Somma.