The Obama administration is having to balance advancing legislation in Congress calling for sanctions against Venezuela with Latin American governments who caution this would only increase tensions in the country.
On Tuesday the Senate Foreign Relations Committee issued bipartisan approval of legislation that would ban visas and freeze the assets of Venezuelan top-level and security officials behind abuses committed during three months of anti-government protests. This was already approved in the House.
The Obama administration is arguing that Brazil and other countries need more time to broker talks between Nicolas Maduro's government and the opposition. This was an expected topic of discussion on Wednesday during Secretary of State John Kerry's trip to Mexico, according to a senior State Department official who spoke on condition of anonymity.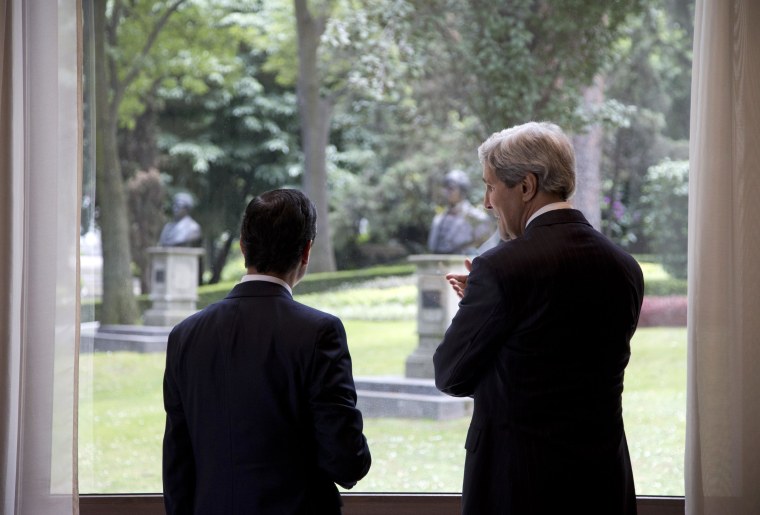 In Venezuela, president Nicolás Maduro called the prospect of sanctions "detestable." Some opposition leaders said sanctions could backfire and can be used by Maduro to say there is a U.S. "conspiracy" behind the opposition, according to Marino Alvarado, the head of local human rights group Provea.
State Department officials privately acknowledge that bipartisan support to take a tougher stance will be hard to resist. Jason Marczak, deputy director for the Latin American program at the Washington-based Atlantic Council, agrees.
"It will be very difficult not to sign this into law if it's approved by both chambers of Congress," said Marczak. "There's a lot of pressure to do something."
--Reporting by the Associated Press