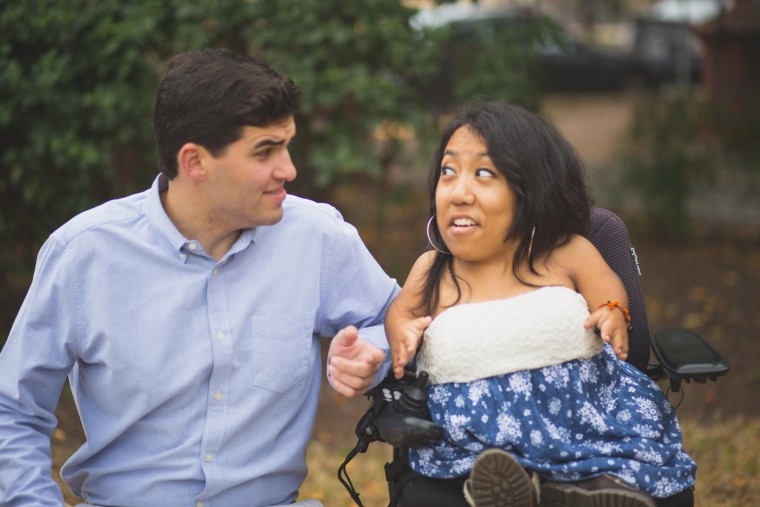 When Alejandrina Guzman and Micky Wolf sought the top two spots of the University of Texas at Austin's student government, they ran under the motto "Let's RALLY," defining what they'd be about.
First there was the definition of the word, "to come together for common action." But they defined the acronym as: "Represent All Longhorns Like You!"
They were successful and with the win, Guzman, a senior studying government and Mexican-American studies, became UT's first Latina student government president, as well as the first person that she describes as "differently abled" rather than disabled to hold the job. Guzman and Wolf, a junior, had 54 percent of the vote, winning by a margin of 800 votes last Thursday.
Guzman told NBC News she plans on using her platform to shine light on issues facing underrepresented communities.
"Representation can be very lacking in a lot of these different spaces," Guzman said. "Being Latina, being a woman, being differently abled, I think it's a unique opportunity for me to bring different perspectives to the table and now be at the head of the table."
According to her campaign site, Guzman decided to run for the position after realizing the importance of representation and advocacy of underserved communities on campus.
"Alejandrina is an unbelievable person to be surrounded by on a daily basis," Wolf said. "She always encourages you to go after the things you want to do and she's supportive of who you are as a person."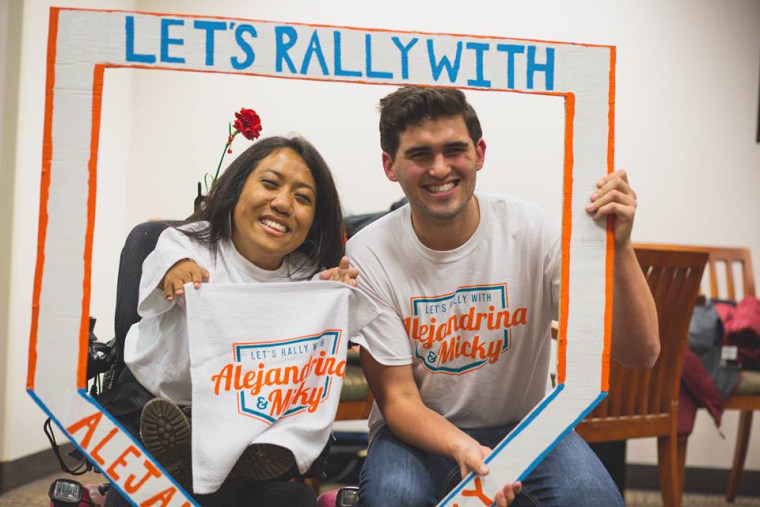 The successful pair ran their three-week campaign on a platform with six points: diversity and inclusion, accessibility for disabled students, addressing sexual assault, affordability of college, service and spirit and tradition.
"It is a surreal feeling that we are still fully grasping," Guzman and Wolf posted in their campaign's Facebook page addressing their supporters, "but we could not be more excited to spend a year connecting with, working with, and representing you."
The outgoing student body president, Kevin Helgren congratulated Guzman and Wolf on Facebook. "I'm excited to see where leadership takes our passionate student body," he wrote.
Guzman's first official day as president will be April 4th, but she is already thinking about the bigger picture.
"I'm excited to see what this brings," Guzman said. "After our year, who's going to win next? Who will want to motivate? Who will want to inspire next? I think that's the main message that I really wanted to portray, and I think it's really cool to have this awesome opportunity to carry out something bigger than myself."