Photographer Marius Jovaisa has seen Cuba like no one else. After spending five years on his latest project, he has released his large-format book, "Unseen Cuba." Jovaisa is the first and only photographer granted access by the Cuban government to take aerial pictures of the communist island, from the valleys of Pinar del Río in the west to the ancient city of Baracoa in the east. In the forward to "Unseen Cuba," he calls it a look at Cuba "through the eyes of the angels."
Jovaisa, 44, is a publisher, photographer, and entrepreneur who grew up in Lithuania. He is the author of several photo books, including "Unseen Lithuania" (2008), "Heavenly Belize" (2010), and "Magic Cancun and Riviera Maya" (2011).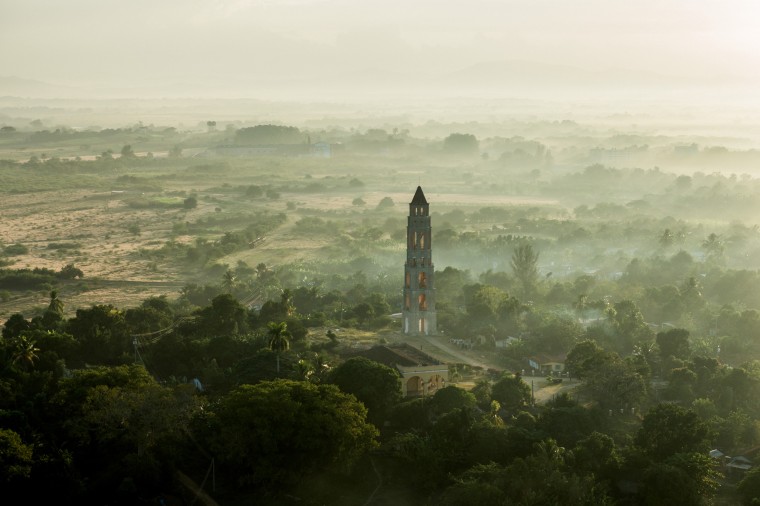 "After my other books, I was looking to expand my horizons further and engage in something bigger than before," he said. "As an artist, you want to reach higher and higher, to discover something hasn't been done before."
Despite Jovaisa's enthusiasm, his project proved daunting. Doing business in Cuba was immensely challenging; it was two years before he was allowed to take a single flight over the island. "It was so difficult, so complicated," he explained. "I was financing this entire project by myself. I visited various ministries, foundations, had so many meetings. I had many long meetings and then nothing would happen. Things that would take an hour in other countries took weeks in Cuba."
Jovaisa, who works independently, says it was "daunting" to get permission from the Cuban government to shoot his pictures. But he says he wanted to show the world "something that no one has seen."
They were probably waiting for me to give up or go home," Jovaisa said of his long struggle with the Cuban bureaucracy. "But they saw that I was very persistent. I spent a lot of time practicing patience because otherwise I would have gone crazy." In pursuit of his goal of photographing Cuba from the air, Jovaisa made over 30 trips to the country, learned Spanish, and did countless presentations for officials.
Meanwhile, Jovaisa was told that no project could be started in Cuba with the knowledge of the highest authorities. "Wherever I went," he writes in "Unseen Cuba," "everybody seemed to be waiting for permission from a mysterious higher power."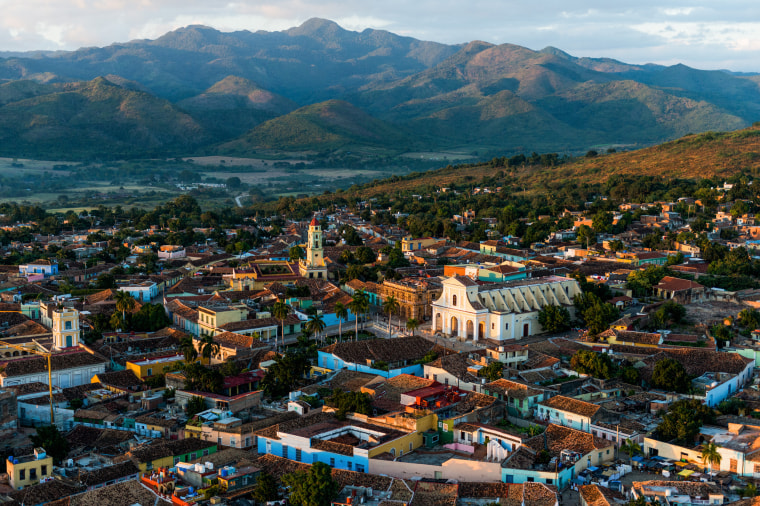 Once Jovaisa received permission to begin his work, it came with restrictions. All major cities, at first, were off limits. While Jovaisa had previously used hot-air balloons, helicopters, or local pilots to fly while he took pictures, none of these options were available in Cuba. So he had to find an ultra-light flying device that would be acceptable to Cuban airspace controllers. "Civil aviation in Cuba is strict," Jovaisa notes, "because there is no civil air space. Everything is controlled by the military."
As it turned out, there were no Cuban pilots trained in the low-level flying that Jovaisa's photography required, so he recruited a pilot from Lithuania. Importing the custom-made aircraft he planned to use from Australia proved problematic because the device was not allowed to pass through the United States on its way to Cuba. Ultimately, the Ministry of Culture helped Jovaisa win permission to begin flying and shooting photographs. He later obtained permission to take pictures of major cities, including Havana.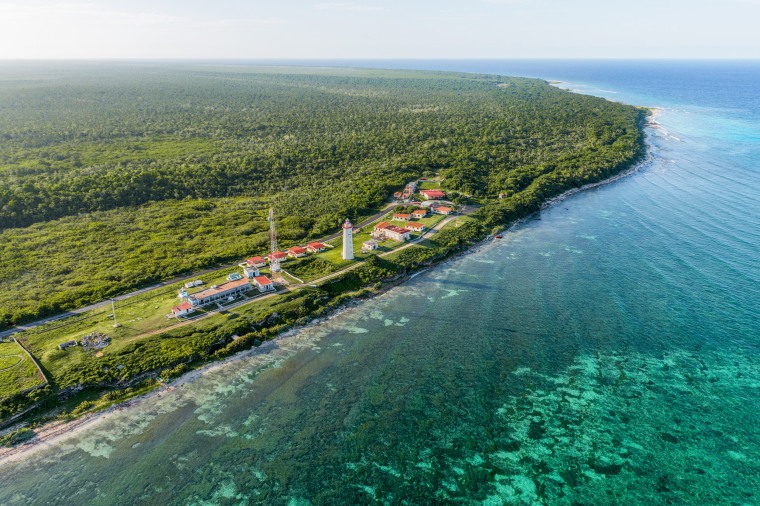 Even then, Jovaisa's work was still complicated by red tape. He was required to file daily, detailed flight plans with various government officials. Once, he was interrogated after being reported as a foreign spy. "I learned not to despair," Jovaisa said. "I had a lot of down time, waiting for approvals, so I went running, I did triathlon training, I went swimming in the sea. My children came to visit me sometimes."
Though he has traveled to all corners of Cuba, Jovaisa's favorite places include Baracoa and the former Spanish colonial settlement of Trinidad. He also enjoyed the natural beauty of Viñyales, which has been designated by UNESCO as a World Heritage Center.
At a recent book signing at Miami's historic Freedom Tower, Jovaisa reported that he received a positive response from the Cuban-American community. "So many people came to my signing who had a personal connection to Cuba," he said. "I was afraid that my book might be seen as some sort of advertisement for Castro, but people were very welcoming, very encouraging. People pointed to pictures in my book and told me that this was where they grew up, or spent their childhood. I heard so many emotional stories, and people thanked me for my work and investment."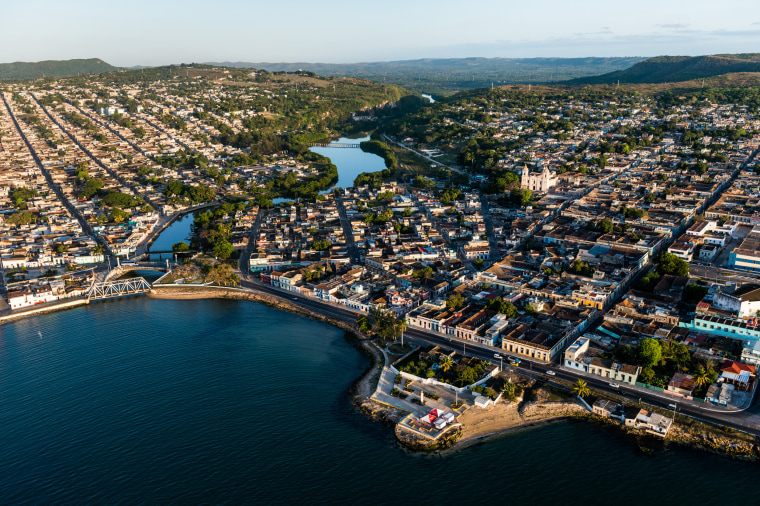 Any profits from the sale of his book, Jovaisa pointed out, do not go to supporting the Cuban government.
So far, the photographs from "Unseen Cuba" have not been exhibited in Cuba. "With an average salary of $26 a month, most people there cannot buy it," Jovaisa said. "The logistics in Cuba are so terrible that just organizing an exhibition in Havana would take ages." Still, he hopes that someday more Cubans will be able to see the views of their country that he has.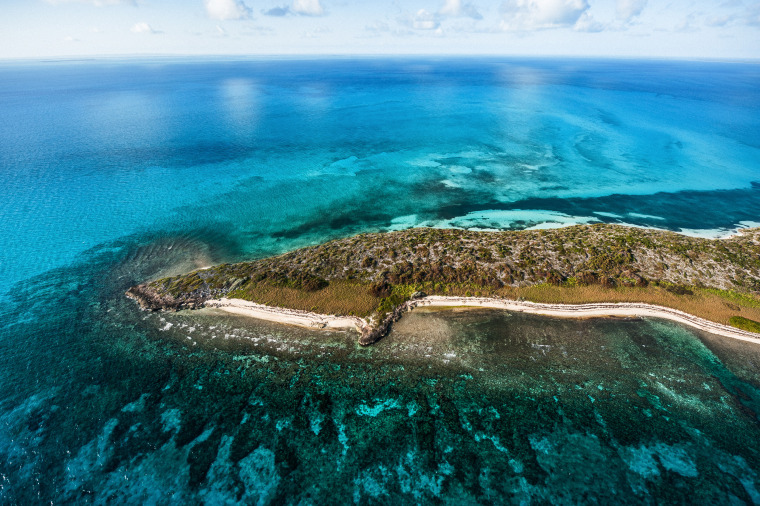 With "Unseen Cuba," Jovaisa feels that he has accomplished his artistic goals. "I wanted to show the world something that no one has seen," he said. "And I was longing to complete this book, because Cuba is so evocative. As a country, everyone knows it, yet it is still secretive and mysterious and amazing. It ignited my imagination, and I hope my photographs reflect that."